Home odors are an integral part of life, but can be done away with well before they become a nuisance or embarrassment. No we are not talking about scenting homes. Home scents do not eliminate odors, but simply mask them temporarily! To completely get rid ofthe food, pet, dirty laundry, smoke and mould odors in your home, you'll need an entirely different set of supplies that are capable of absorbing such smells.
Common ingredients available at home such as lemon, vinegar and baking soda can work wonders when it comes to soaking up odors. A few others also are surprisingly effective! Let's quickly go through the list without further delay!
Plain Oats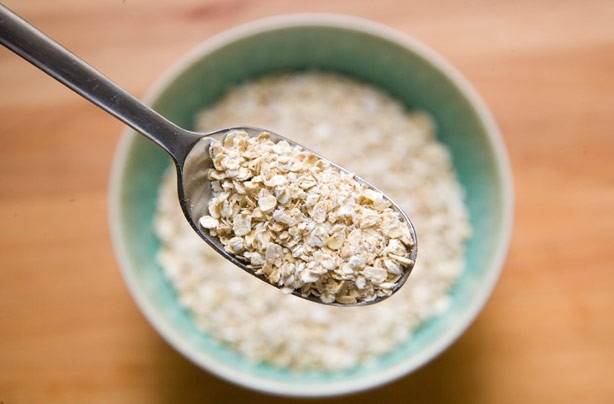 Cost-effective odor buster
Image - Urshealth.com
The sight and smell of a well-maintained, fully-stocked refrigerator can prove quite appetizing. However, the odor from strong smelling foods tends to dominate the space. You can effectively clear out such odors by placing a small bowl of unflavored oats in your fridge. Allow it some time to absorb the smell, and discard the oats once the job is done!
News Paper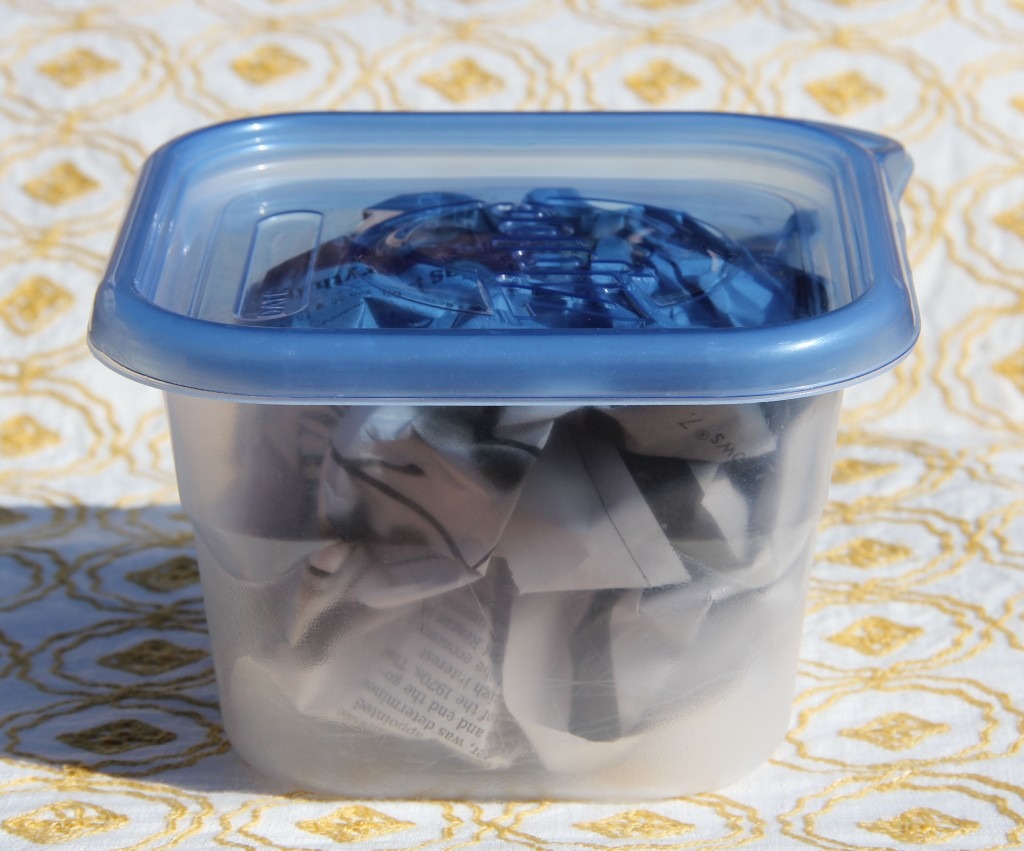 Old news papers can now find better use throughout the home
Image - Mamabee.com
Have you noticed that some plastic containers tend to retain the odor of the item last stored in them, long after they've been cleared and cleaned? Newspaper can get rid of this stubborn odor in plastic containers. Simply crumple up a few clean sheets of any newspaper you can get hold of, stuff them in the smelly plastic container and snap on the lid to deodorize it. Remove the paper and wash the container thoroughly before the next use.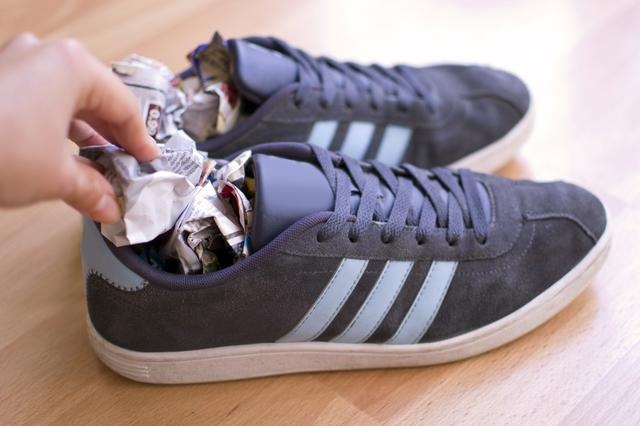 Shoes stuffed with newspaper
Image - Kuaike.co
News paper also proves to be an effective replacement for baking soda in eliminating odors from waste bins, refrigerators and even shoes.
Chalk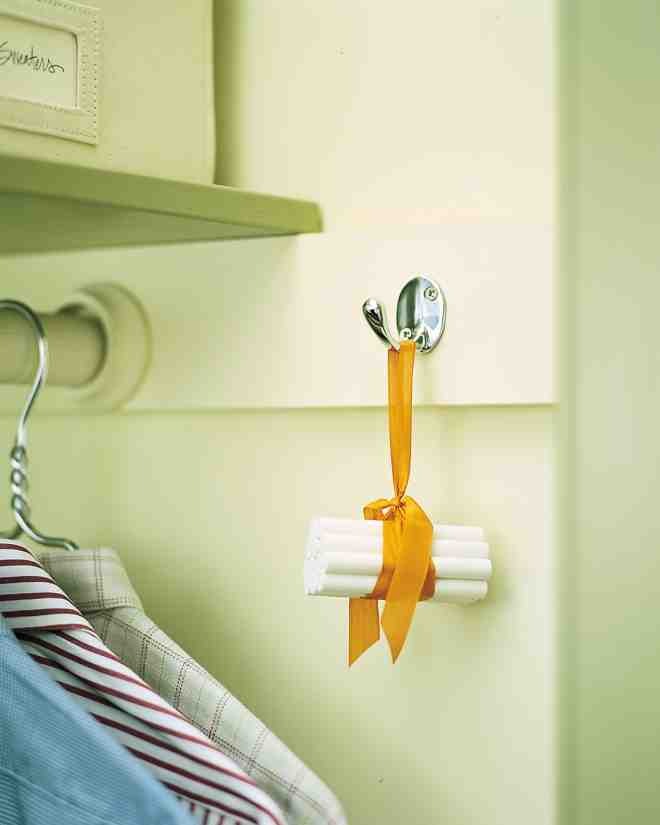 Chalk clears smells that are trapped in moisture
Image - Marthastewart.com
Chalk has an affinity for moisture and you'll find it quite useful in deodorizing wardrobes and closets, where residual moisture from clothes, bags, or shoes can result in a musty odor. All you need to do is suspend a few pieces of chalk inside the closet to freshen up the confined space.
Baking Soda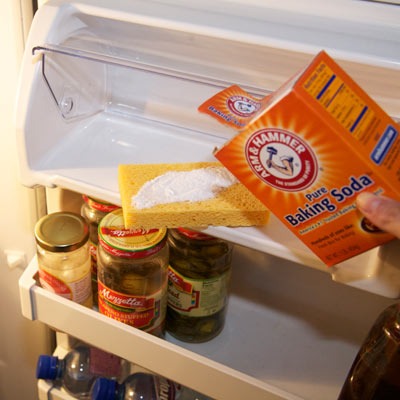 A little baking soda sprinkled over a sponge is all it takes to clear the fridge of food smells!
Image - Realitypod.com
An occasional build-up of left-overs, strong smelling or stale food can result in inexplicable, unbearable odors, which seems to linger even after the fridge is emptied. Leave about half a bowl baking soda in the fridge to clear the nasty smell. You can also use baking soda to clean your sink, toilet, floors, carpets and in shoes to rid any foul smells. Experiment with small quantities and different techniques (sprinkle, wipe, soak, wash) and check for effectiveness to formulate your own recipe!
Vinegar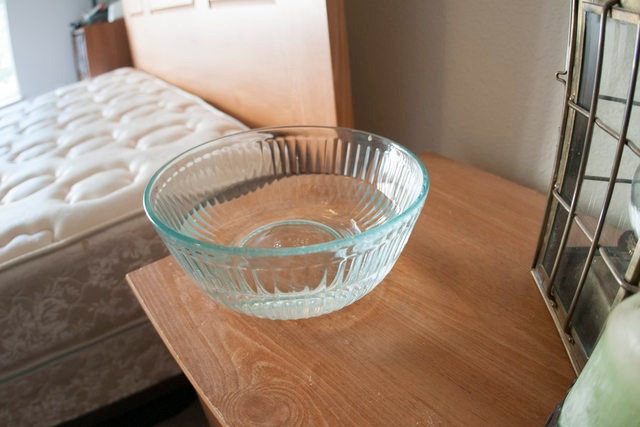 A bowl of vinegar in the room neutralizes smoky odors, especially cigarette smoke!
Image - Ehow.com
You can use vinegar to wipe or clean surfaces to rid them of odors or simply leave a bowl of vinegar in an unused part of a room to freshen up the space. Make sure you replace the contents after a couple of days. Place a bowl of vinegar behind curtains to remove smells that may have worked their way into the fibers over time.
Activated Charcoal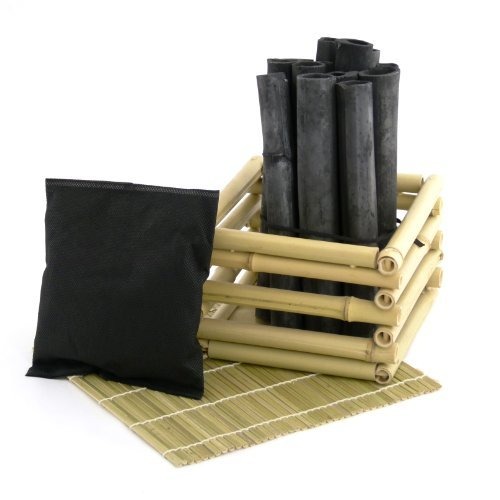 Charcoal stalks set in decorative bamboo holder clear the air
Image - Amazon.com
Plain charcoal, free of any additives or the activated charcoal now available in the markets is an effective deodorizer. You can simply set charcoal briquettes on metal trays or store them in a container with perforated lids and place the unit on shelf or side table. Alternatively you can bag the pieces in decorative pouches and suspend them around the home!
Tea Leaves Or Lemon Juice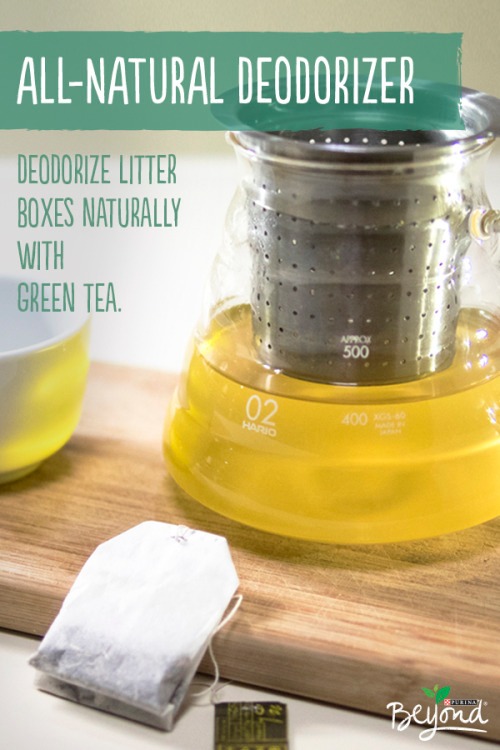 Tea is the right choice to rid the smell of pet litter
Image - Tumblr.com
Pack used tea leaves in a bowl or pouch and use it to eliminate odors from cupboards, refrigerators, shoes. Rub tea leaves on kitchen tops and cutting boards to neutralize smells and disinfect them as well.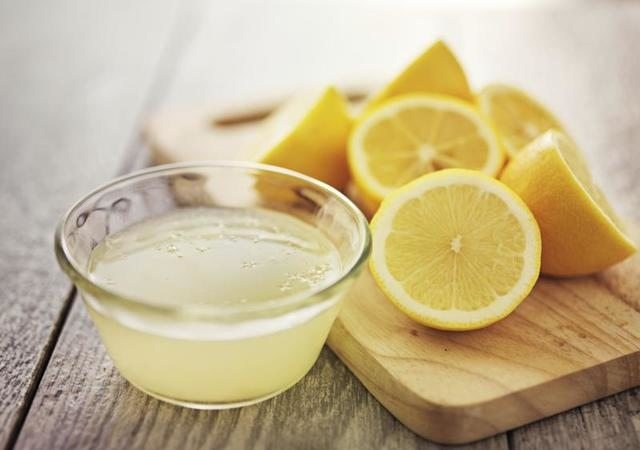 Lemon juice clears odors and keeps homes smelling good
Lime or lemon juice is not only a refreshing odor buster but an effective disinfectant as well. Dab a cotton ball in lemon juice and leave it in the fridge to clear up the food smell.
These are but a few tried and tested odor eliminators that you can safely try! Let us know which one of these proved more effective and for which smell or if you have a home deodorizer remedy of your own, share it with us ASAP!