Interior design tips to make a small bedroom feel large!
We spend most of our time in our bedrooms, in a waking or a sleeping state! We grow to love the place however large or small it is.
Here are a few tips on small bedroom interior design for a cozy yet roomy feeling!


Choose A Large Bed!
The assumption that a small bedroom plus small furniture equals a spacious look is so wrong! The bed is the dominant piece of furniture in your bedroom, let it dominate the space. Buy that king size bed you love and it'll just make the space cozy and comfy for a good night's sleep while also surprisingly giving the impression of a larger room.

Let the bed be the focal point
Image - Dingklek.com


Add Mirrors!
Ever wondered why most trial rooms have mirrors on three sides? They multiply the tiny space and make it look larger! So go ahead and put up a wall sized mirror in your small bedroom.

A mirror can make your bedroom look more spacious
lobsaglik.com


Use The Bed For Storage
Beds are the biggest, most dominant pieces of furniture in a bedroom and choosing the right bed affects the interior design of a bedroom immensely. A bed with built in storage is a good option for a small bedroom. A high bed offers the option to tuck away stuff in boxes which can slide right out whenever needed!

T
uck away unwanted items
Distract The Eye
When looking at something catchy, small things go unnoticed. Decorate your bedroom with lots of eye-catching stuff and no one will even notice that there's less room, not even a professional interior designer!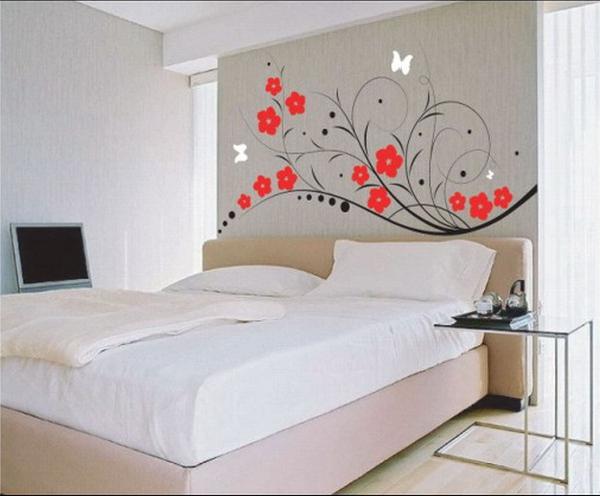 A eye catching wall decal


Unify With Repeated Patterns
Repeating patterns in the room can create the illusion of a bigger space because it patterns bring the room together as one.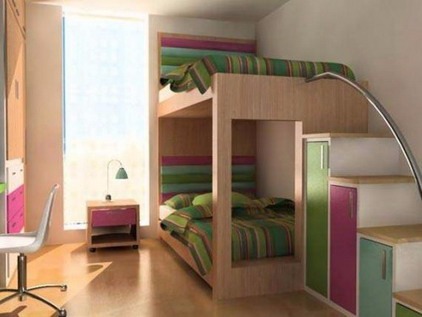 Bunk beds in a matching color theme for a kids' bedroom


Space Saving Furniture
Space saving furniture does not necessarily mean small furniture. Space saving furniture can also mean concealed, stack-able or sliding pieces of furniture. Most contemporary stores offer a wide range of such furniture and they can conceal a lot of mess easily.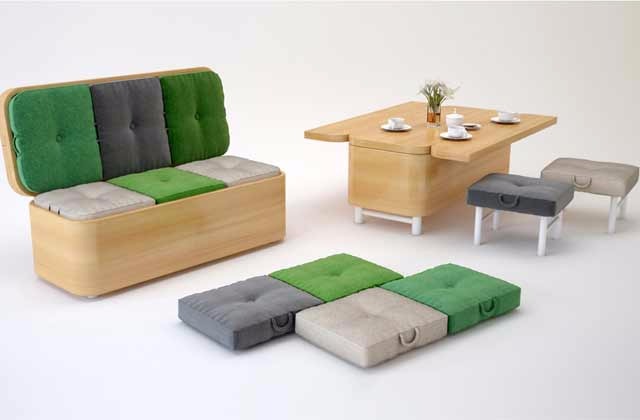 A sofa that doubles up as a coffee table
Image - Bridgman.co.uk


Highlight The Bed
Make the bed look good and the bedroom follows inadvertently! Tuck away sheet corners neatly, add cushions, choose the right headboard.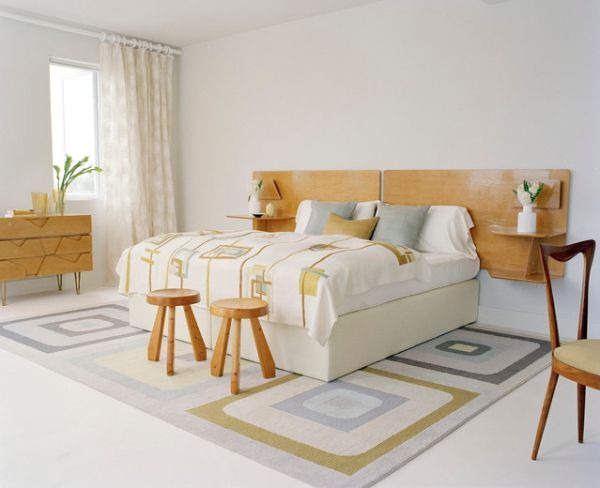 A headboard can spotlight your bed
omedit.com


Use these tips and plan the interior design of a small bedroom to perfection!