Hire a professional architect to find out which architectural style is for you? Modern or contemporary?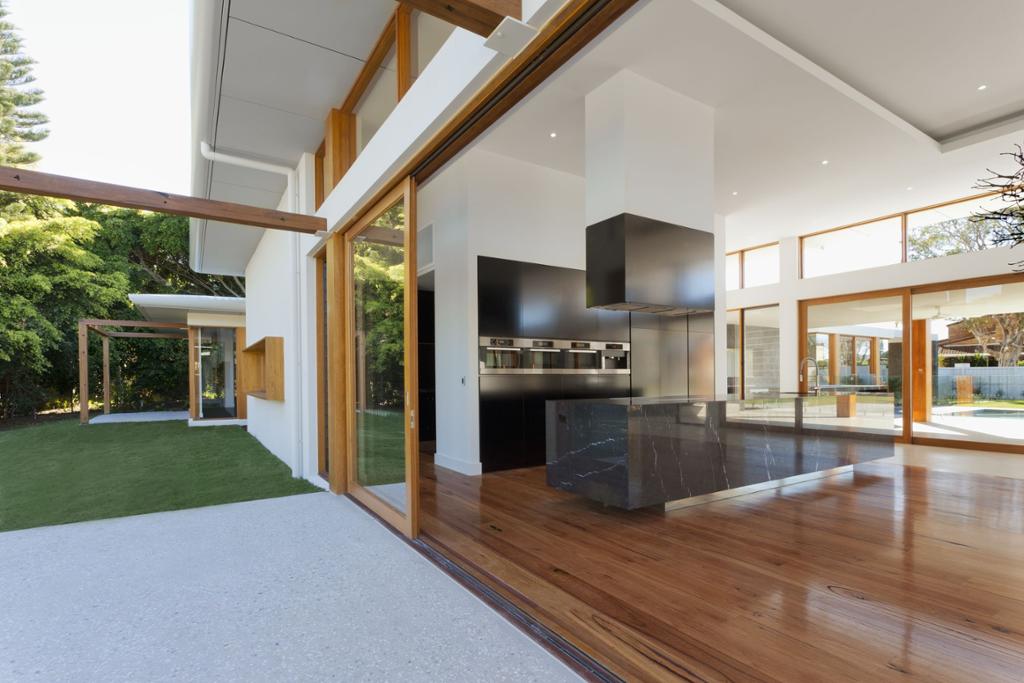 Modern design is clutter free, simple and functional
What's the difference between modern and contemporary architecture you ask? For starters modern architecture or mid-century modern design was a style that was introduced in the 1920's and was popular till the 1970s. Modern architecture was the successor to the traditional style. Modern design is clutter free, simple and functional.
Contemporary architecture is an extension of modern architecture and refers to a more current, present-day style. Contemporary architectural design can be more eclectic, based on a number of different influences; it doesn't have a definitive style but keeps changing.
Hire A Professional Architect to Create An Eco-Friendly Home
Modern style homes are built with wood, brick or a combination of both. Though not exactly an enemy of the environment, with global warming and the constant threat to forests many homeowners are thinking twice about using wood to construct their homes.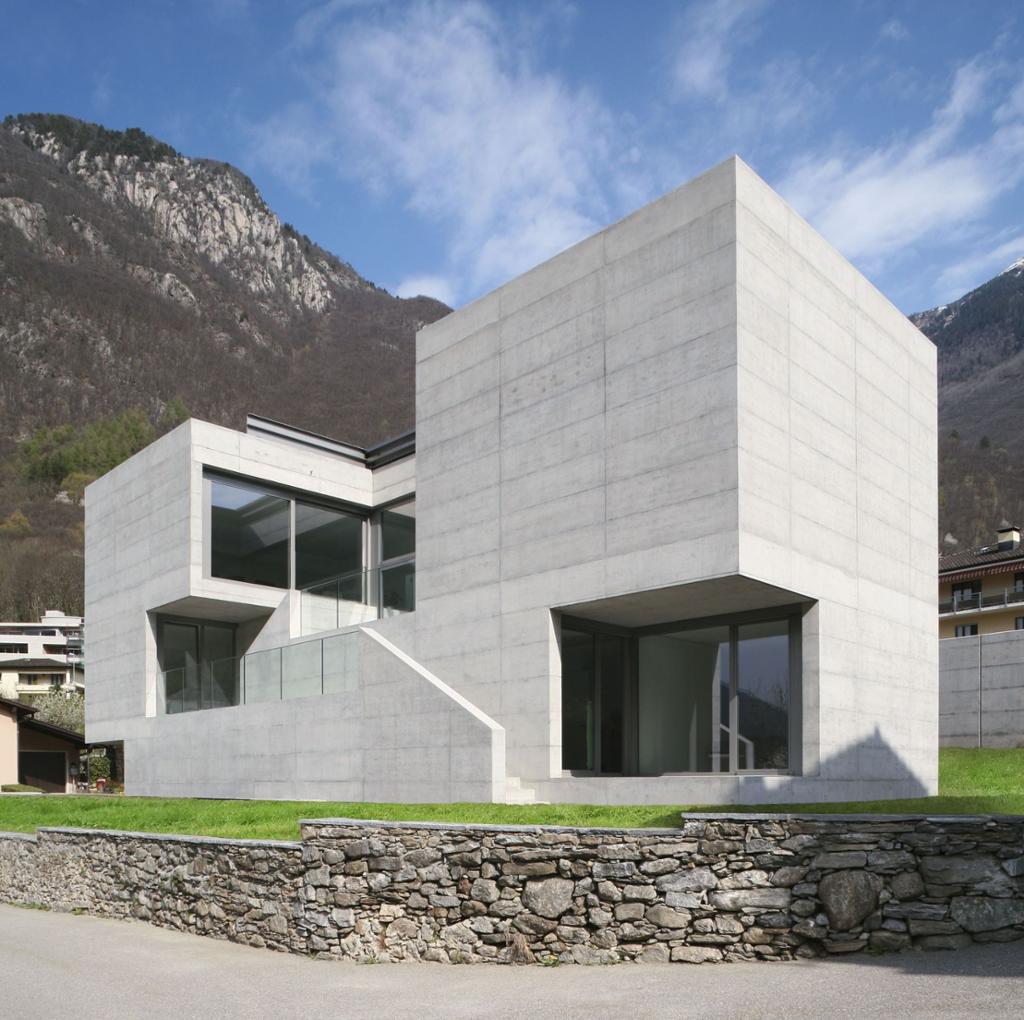 This Contemporary style home is built using concrete, a sustainable building material
Contemporary style homes are built using natural but sustainable building materials. Green building is one of the foundations of contemporary architectural design. Also known as organic architecture, homes sporting contemporary design have a number of environmental, economic and social benefits like better energy utilization, emission reduction, storm water management, temperature management and waste reduction. These factors contribute to a better environment and build sustainable lifestyles.
A professional architect will help you refine your choices when it comes to choosing these architectural features and design elements for your home.

Design Elements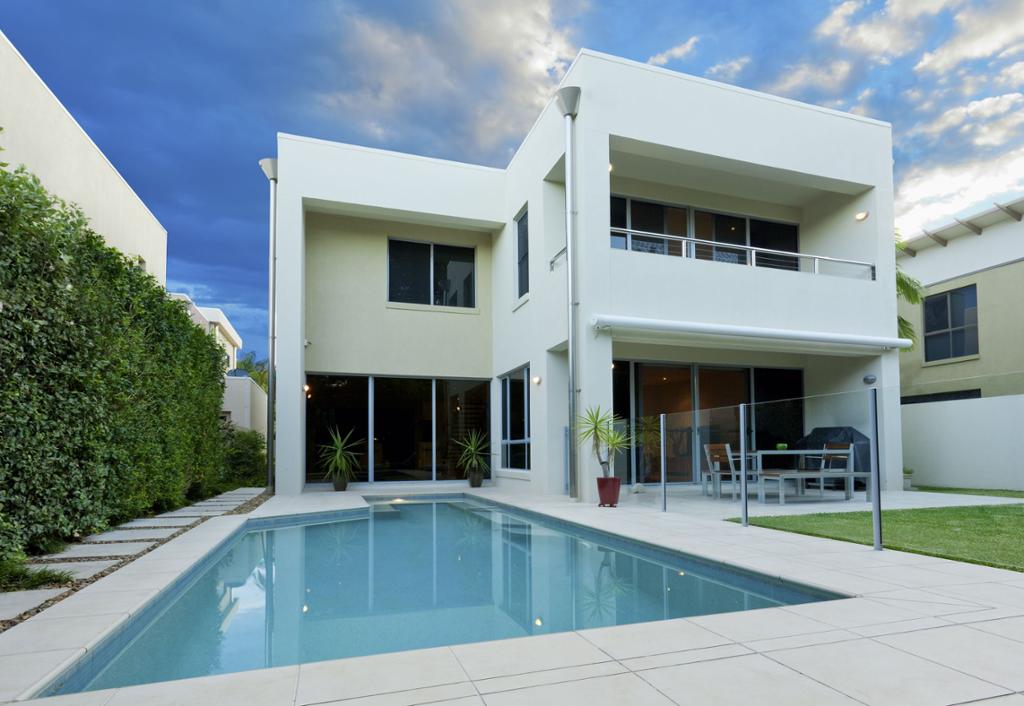 Modern home with obvious linear design elements
Modern design propagates the 'less is more' ideology. Its emphasis is on architectural design not decor. Modern architectural styles showcase bold linear elements, a preference for straight and angled versus curved designs. Their love for lines can often be seen in the design of the staircase, beams and roof-lines. One of the most prominent features of professional architects designing modern homes is floor-to-ceiling windows and sliding doors that flood the home with light.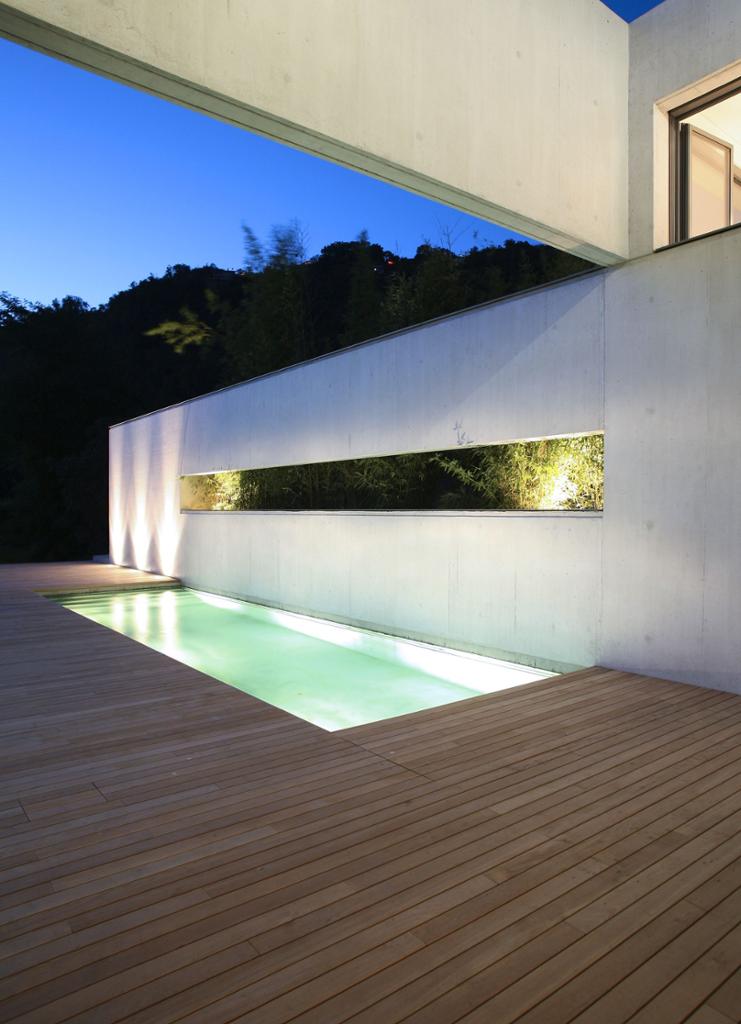 Contemporary design - The cutout for the pool, the window and the wide beam overhead
Contemporary homes favor a 'fewer walls and more open spaces' ideology. The design focuses on using solar and natural light sources for energy efficiency. Contemporary architects may even integrate homes into their natural surroundings. Indoor and outdoor spaces are blended given a personal touche and the product is a warm living space. Contemporary homes may sport large, oddly shaped windows. As with modern design, contemporary style homes are filled with as much natural light as possible.
Color Schemes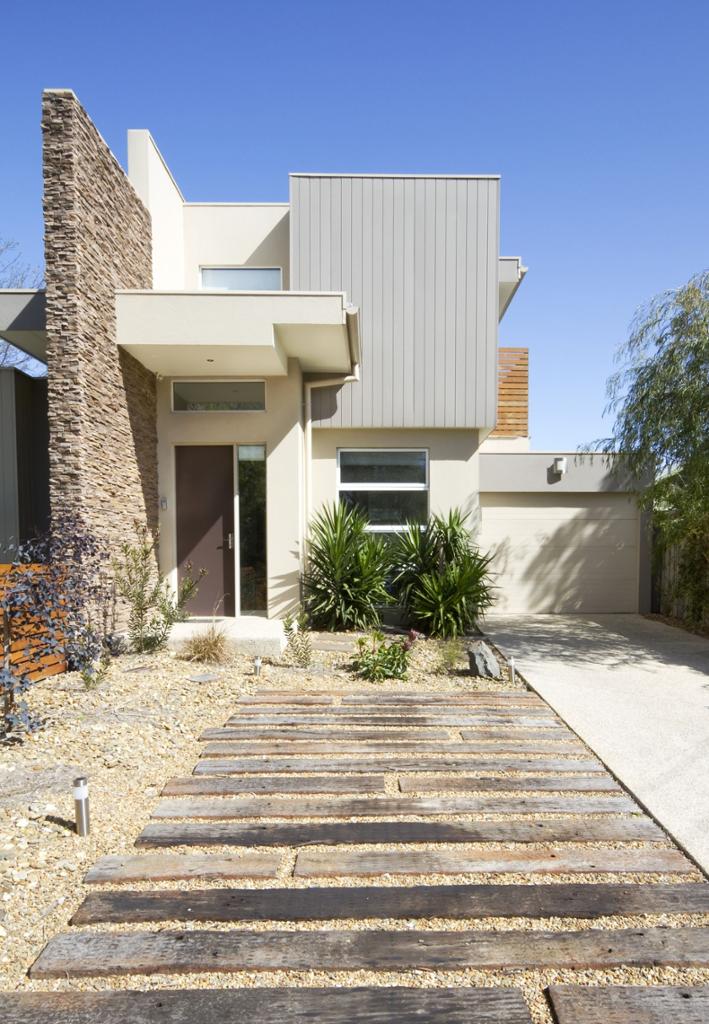 Contemporary home exterior with accents of different materials like wood, stone and synthetic cladding
Another important feature for professional architects practicing the modern style is large bare walls and tone-on-tone colors. Whereas contemporary designs are partial to one-color palette and lean towards accents that have been masterfully created with brushed steel surfaces or glass fixtures. Smooth and simple finishes are normally contrasted with uniquely textured design accents.
Raw Materials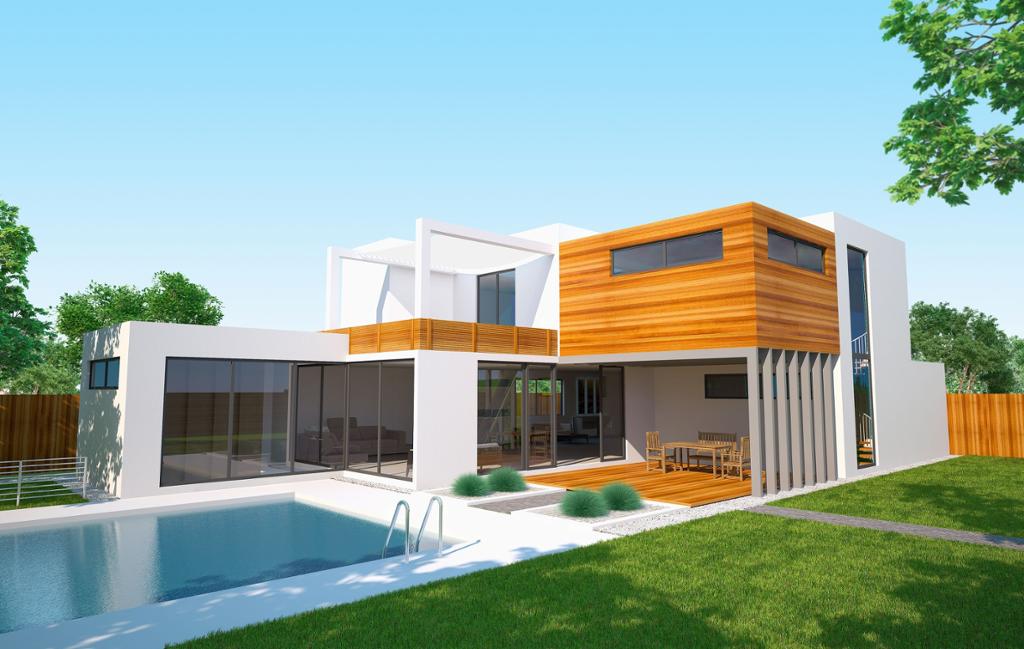 Contemporary home built using concrete columns and a bamboo substitute for wood
Professional architects favoring modern architectural design use materials like wood, steel and glass etc., while contemporary design is more likely to use lightweight concrete and sustainable wood substitutes like bamboo. These substitutes have a resistance to decay and the ability to withstand severe weather conditions.
Now that you have a better idea about modern and contemporary architecture design styles you can make a more informed decision of which style suits your personality and find the perfect professional architect to design your dream home!