Door aesthetics: Wooden Doors or Fibreglass Doors?
Wondering what would make your house look aesthetic? Here is a comparison between wooden and fibreglass doors.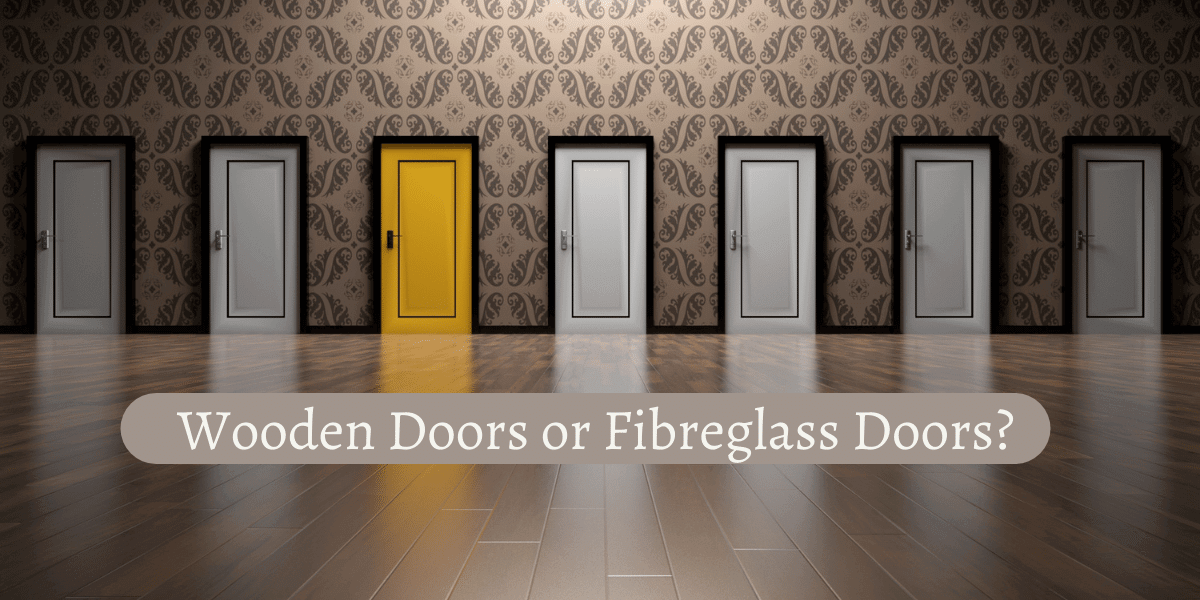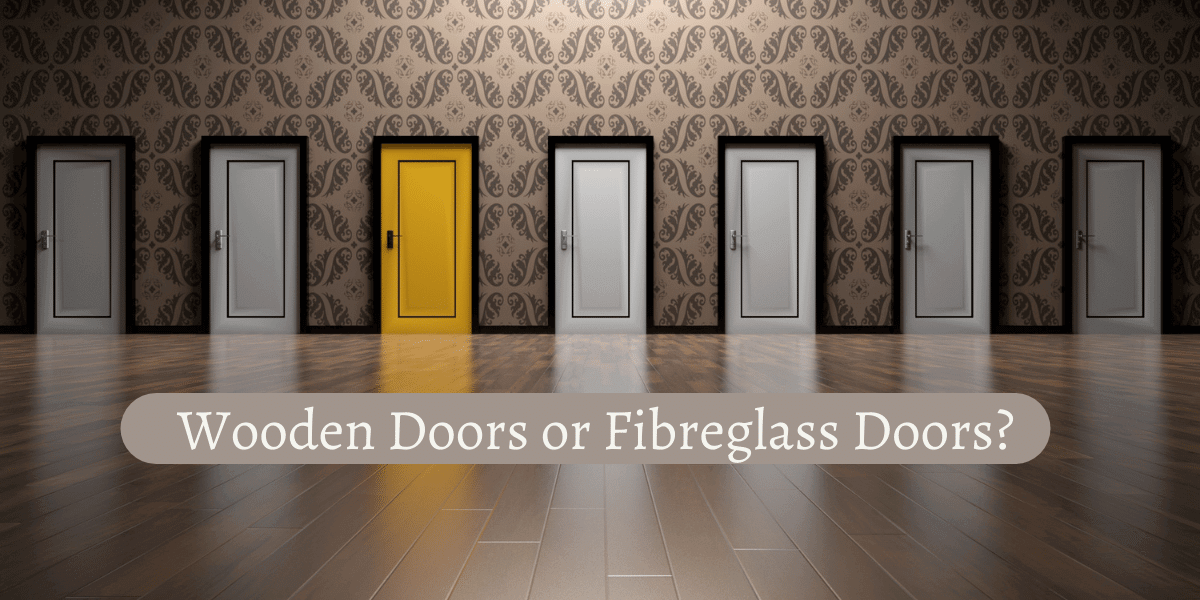 The door is an integral part of your home and its design plays an important role in defining the design aspect of your home. Choosing the right material for your doors is important as it is not only responsible for the overall appearance but also determines the strength, durability, and ease of maintenance of the doors.
Read HomeTriangle guide on the various pros and cons of wooden and fibreglass doors which you should consider before choosing between the two.
Wooden Doors
Some of the most popular types of wooden doors include:
Click to view different types of Wooden Doors here.
Panel Doors:
Mainly used as the entrance doors, panel doors are made of solid wood. Different modules of a panel door such as stiles, rails, and infill panels are assembled together to form the door.
Flush Doors:
Flush doors are much suited for interior doors. Flush doors are plain and flat doors made up of a wooden framework covered with plywood. They either have a hollow core are filled with foam, low-density particle board, or stacked slats of hardwood. The best thing about flush doors is that they are extremely cost-effective and can be finished in different materials like paint, veneer, and laminates.
Louvered Doors:
Louvered doors have fixed or movable louvers that allow airflow and natural ventilation. These doors are comprised of inclined horizontal slats that are fitted within the frame of the door shutter
Glazed wooden doors:
Glazed wooden doors comprise a single glass panel or multiple glass panes, as in French doors, to allow plenty of natural light to penetrate to the interiors.
Pros
The warm, sophisticated, and high-end look of the wooden doors makes it a very easy choice.
Modern wooden doors are exceptionally good at blending with different kinds of home decor such as modern, traditional, or transitional.
Wooden doors give you a lot of flexibility to customize them into any design.
You can easily polish and repair any scratches to restore their original look.
Cons
Extreme weather elements such as rain, sun, and heat cause fading different types of wood finishes. Therefore, these doors require periodic staining and maintenance.
One of the biggest disadvantages of wooden doors is that they are prone to termite attacks. Treating the wooden door with anti-termite chemicals regularly to prevent a termite infestation is very important.
Wooden doors also tend to swell during the monsoon season due to the absorption of moisture. This makes the opening and closing of doors difficult. Sometimes this also causes the wood finish to peel or bubble.
Wooden doors do not provide any heat or sound insulation.
---
Fiberglass Doors:
FRP (fibreglass reinforced plastic) doors or fibreglass doors as they are commonly called are designed to look like wooden doors but are much stronger than conventional wooden doors. Fibreglass doors have frames made with a composite material that is reinforced with glass fibres and resembles the look of wood. The core of these doors is filled with polyurethane insulating foam.
Click to view different types of Fibreglass Doors here.
Pros
These doors are light-weight, sturdy, scratch-resistant, energy-efficient, long-lasting, and highly durable. Fiberglass doors do not need frequent maintenance and they do not rot corrode.
The smooth surface of fiberglass doors makes it easy to clean and maintain them. These doors don't need to be painted or stained regularly.
The polyurethane foam in the core of fiberglass provides good sound insulation.
Fiberglass doors are also energy efficient and reduce the amount of heat that enters the home and provides good heat insulation.
Unlike wood, fiberglass doors do not contract or expand in the presence of moisture.
These doors are resistant to termites.
Cons
Although fiberglass doors mimic the look of real wood, they have a synthetic appearance that does not give the feel of natural wood.
Fiberglass doors are comparatively more expensive than wooden doors.
HomeTriangle has compiled a database of the best interior designers and architects with years of experience in the field all over the country. These professionals are extremely skilled and trained at what they do and do so without making a dent in your pocket. Find the best interior designers and architects only through HomeTriangle. Call 76 76 000 100 today to book a service.