Estate Innovation Recognizes Our Startup as a Top Innovative Smart Home Company
Bridging the gap between home pros and homeowners. HomeTriangle makes home improvement transparent and accessible. Join us today!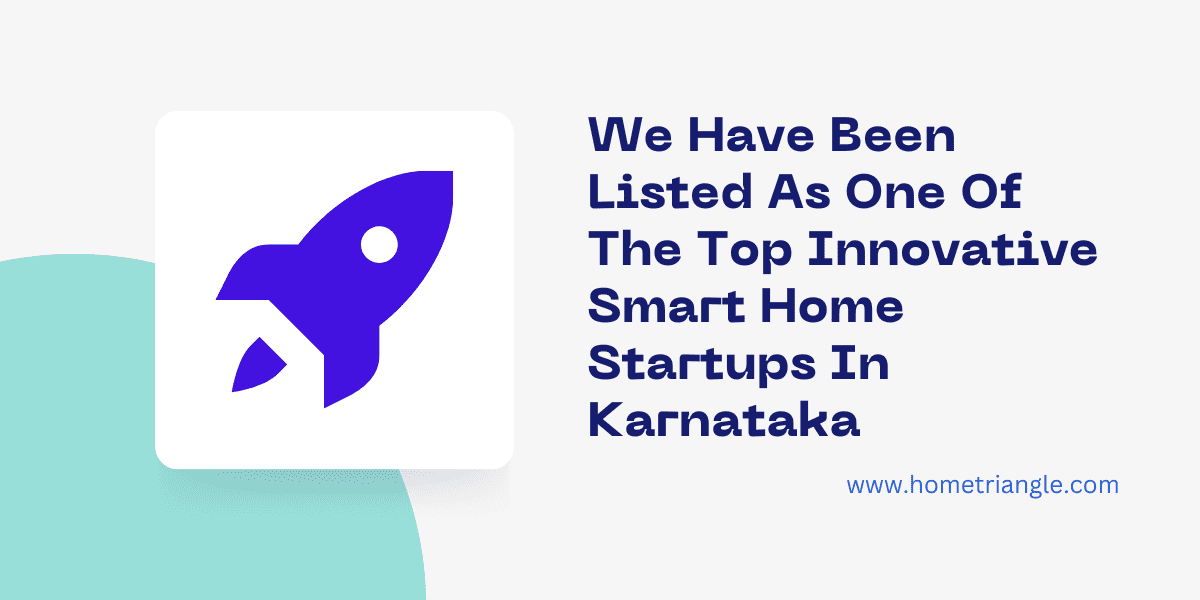 At HomeTriangle, we are constantly working on bridging the gap between home improvement industry professionals and homeowners by making the whole process more transparent and accessible.
Now we are one of the leading home services market networks, connecting homeowners with quality home improvement, repair, and maintenance professionals to take care of all your home service needs. While also constantly adding new services, and improving the existing ones hand in hand.
Thanks to Estate Innovation
We would like to thank Estate Innovation for recognizing our efforts and innovations in the Smart Homes space and thereby listing us among the top Smart Home Startups and Companies in Karnataka.
We also extends our warmest congratulations to the other companies that made it to the list.
About Estate Innovation
Estate Innovation aims to showcase the latest innovations, achievements, and pathbreaking companies across the real estate industry. This not only advances the Real Estate industry but also promotes and boosts innovative Startups.
Contact Us
Want to know more about our services or need any assistance with them? Get in touch with us now.