Home Maintenance & Repair
Unlocking the Secrets to Perfect Safety Nets in Hyderabad: Ultimate Guide to Selection, Installation, and Maintenance
Discover the essentials of safety nets in Hyderabad. From 'Kabutar Jali' to balcony nets, learn how to select, install and maintain for optimal safety.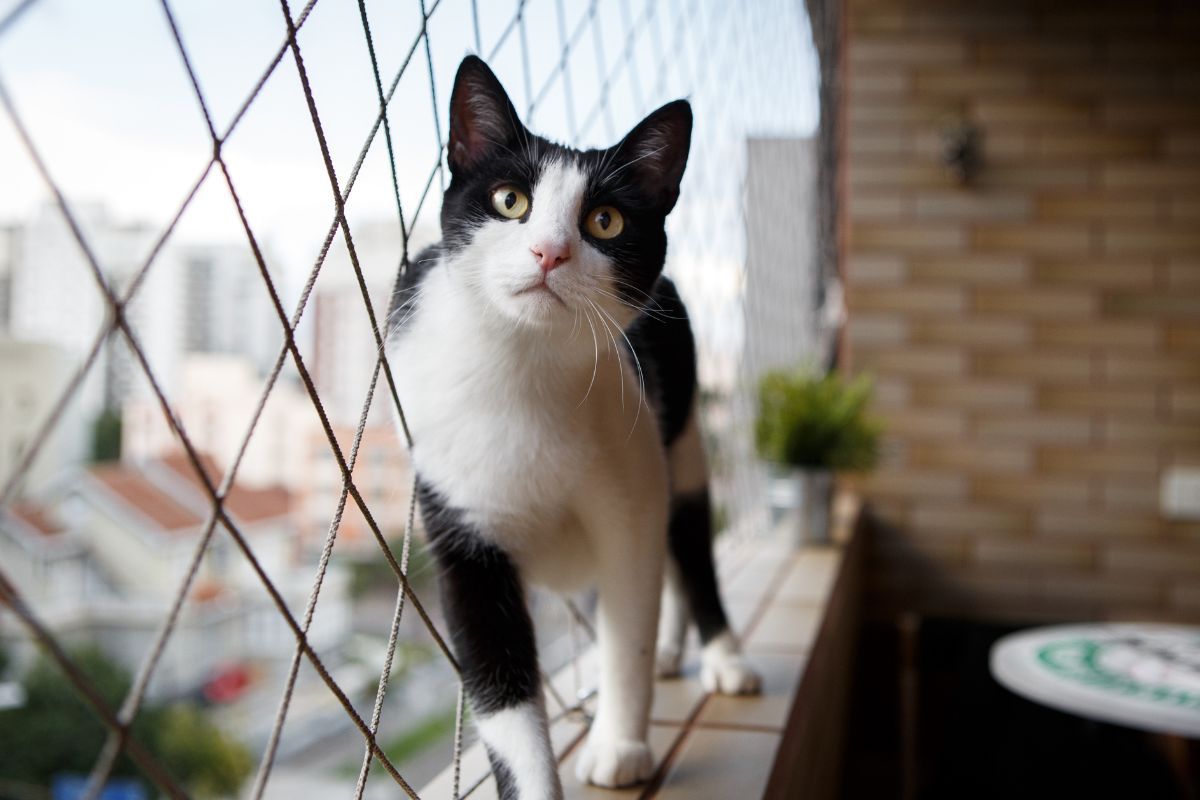 In the bustling urban landscape of Hyderabad, safety nets have become a necessity. They serve multiple purposes, from ensuring safety for high-rise dwellings to warding off intrusive birds. This comprehensive guide will walk you through the ins and outs of safety nets in Hyderabad - from 'Kabutar Jali' and green balcony nets to pigeon nets and more.
The Importance of Safety Nets in Urban Living
Safety nets are not just about safety; they're about peace of mind. In an urban setting like Hyderabad, where skyscrapers dot the skyline, ensuring safety becomes paramount. Nets for balconies, windows, terraces, and open spaces reduce the risk of accidental falls, while bird nets like Kabutar Jali keep your spaces clean and disease-free from bird droppings.
Kabutar Jali: A Detailed Look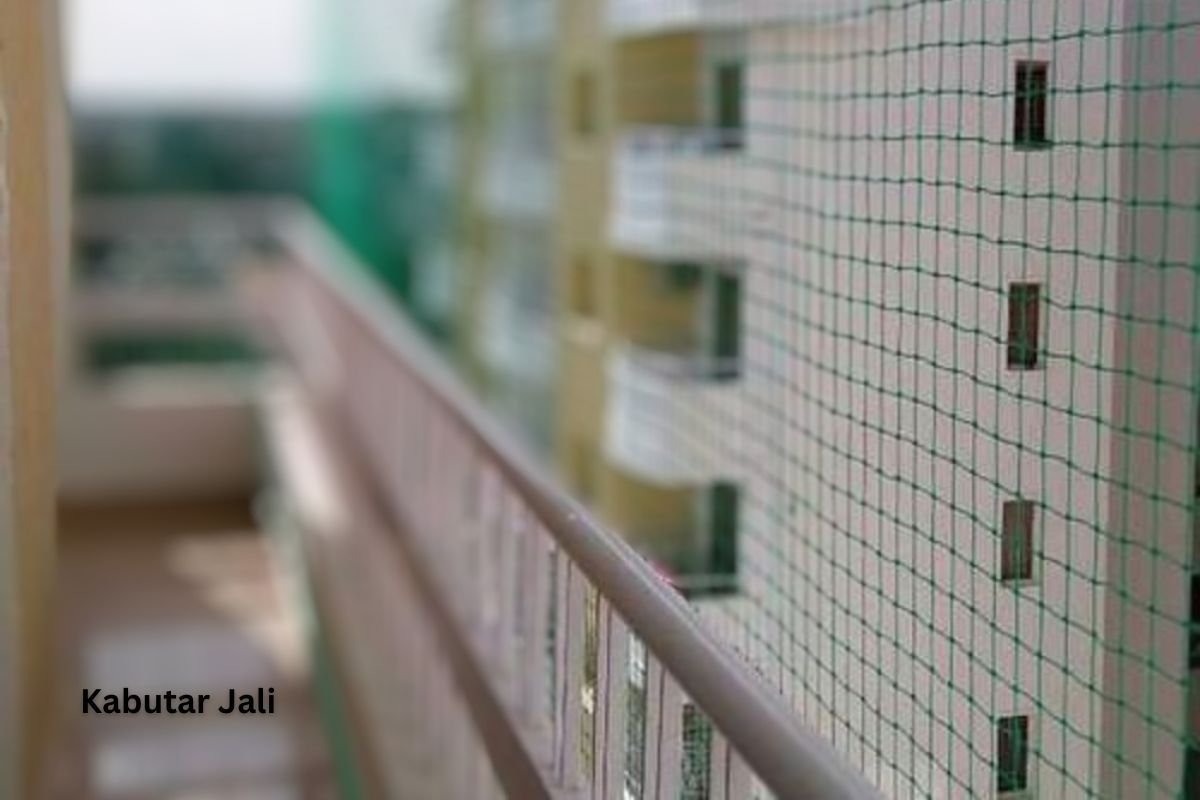 A trend fast catching up in Hyderabad is the use of 'Kabutar Jali', or pigeon nets. These nets are an effective deterrent for pigeons, preventing them from entering balconies and open spaces, thus ensuring cleanliness and hygiene. The installation process of these nets is best left to professionals who provide prompt and quality service.
Exploring Various Types of Nets
Understanding the diverse range of safety nets available on the market is crucial in choosing one that best fits your unique needs. This section delves into the various types of nets, their features, benefits, and potential applications.
Green Shade Nets for Balcony
Green shade nets, commonly used for balconies, not only add a touch of greenery to your outdoor space but also serve functional purposes. These nets, made from synthetic fibres, shield your balcony from harsh sunlight, reducing heat and creating a comfortable, cool environment. They are particularly useful during the scorching summer months in Hyderabad.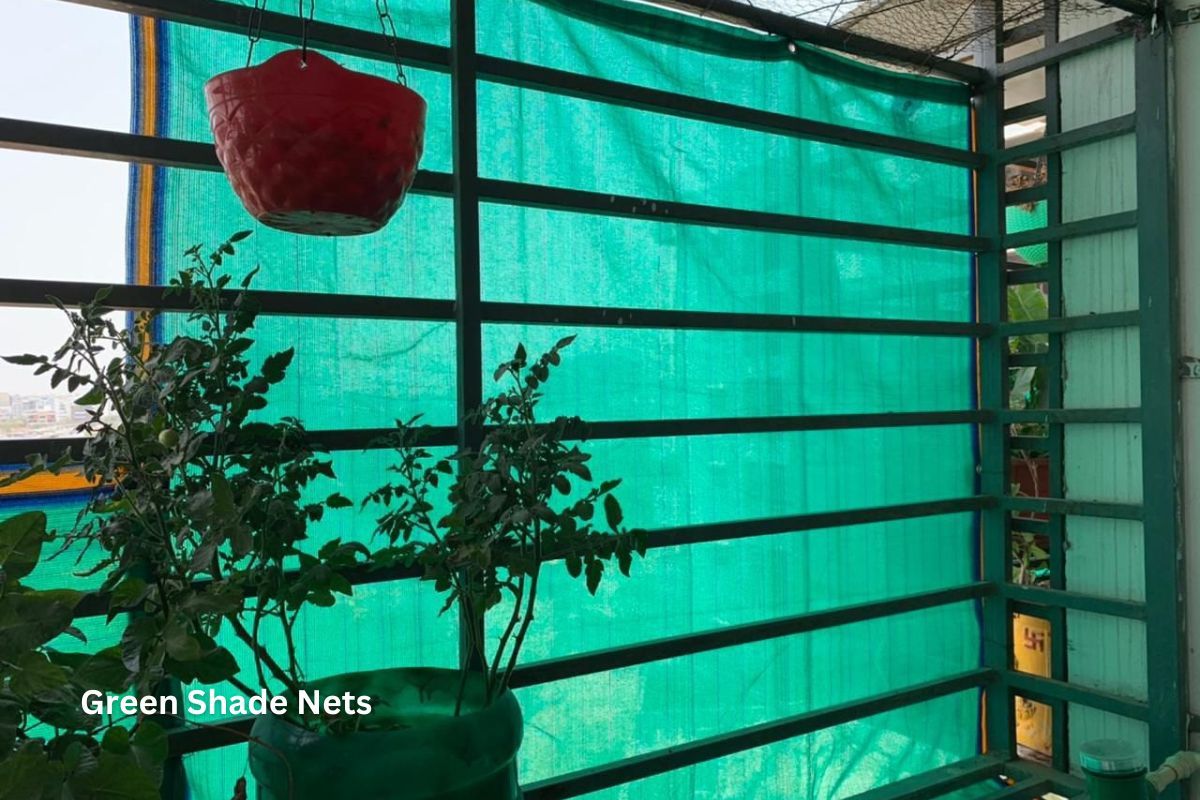 Key Benefits of Green Shade Nets:
They provide up to 70% - 80% sunlight protection.
These nets enhance the aesthetic of your balcony.
They are highly durable and easy to install.
Mosquito Netting for Terrace
A terrace is a great place to unwind after a long day or to enjoy a quiet morning coffee. However, the presence of mosquitoes and other bugs can make this outdoor space less enjoyable. This is where mosquito netting for terrace comes in handy.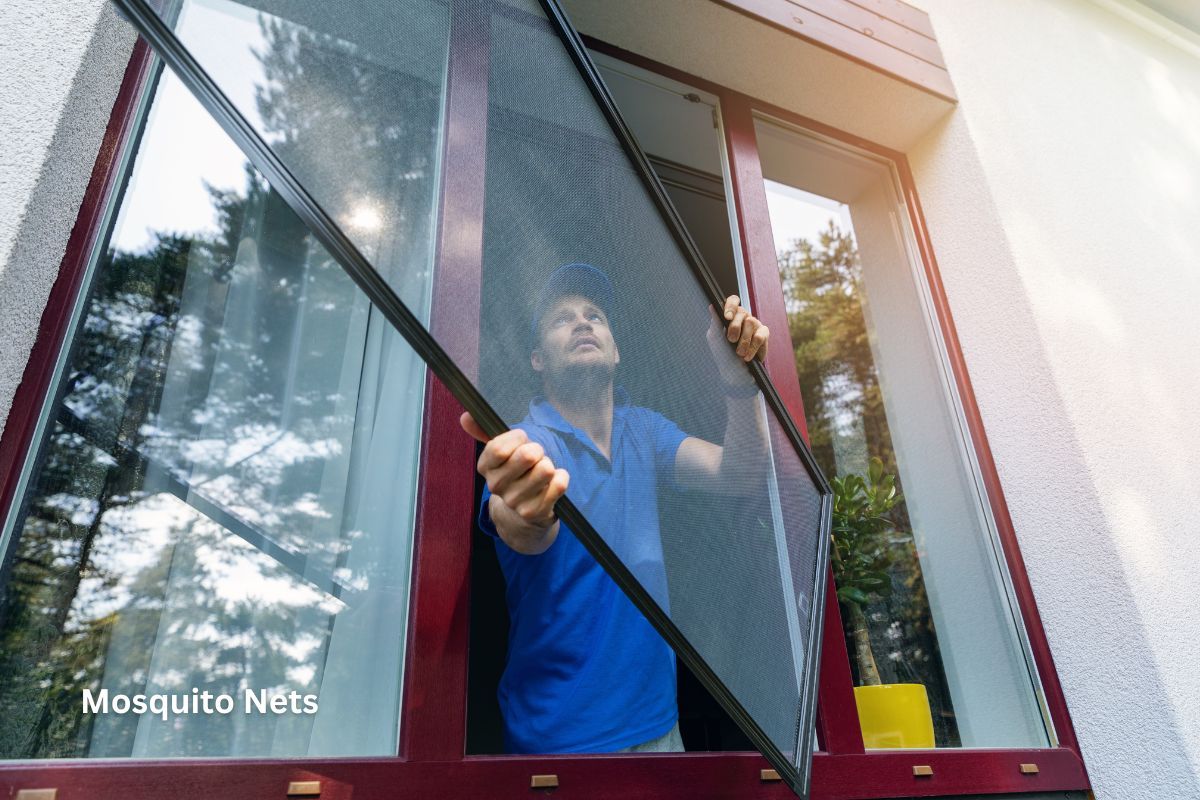 Key Benefits of Mosquito Netting:
They provide an effective barrier against mosquitoes and other insects.
They allow you to enjoy your terrace space, particularly during evenings, without the annoyance of bugs.
Mosquito nets are easy to clean and maintain.
Monkey Nets for Balcony
If you're troubled by monkeys or other animals entering your balcony or terrace, monkey nets can be an effective solution. These nets are sturdy and designed to withstand the weight and force of animals.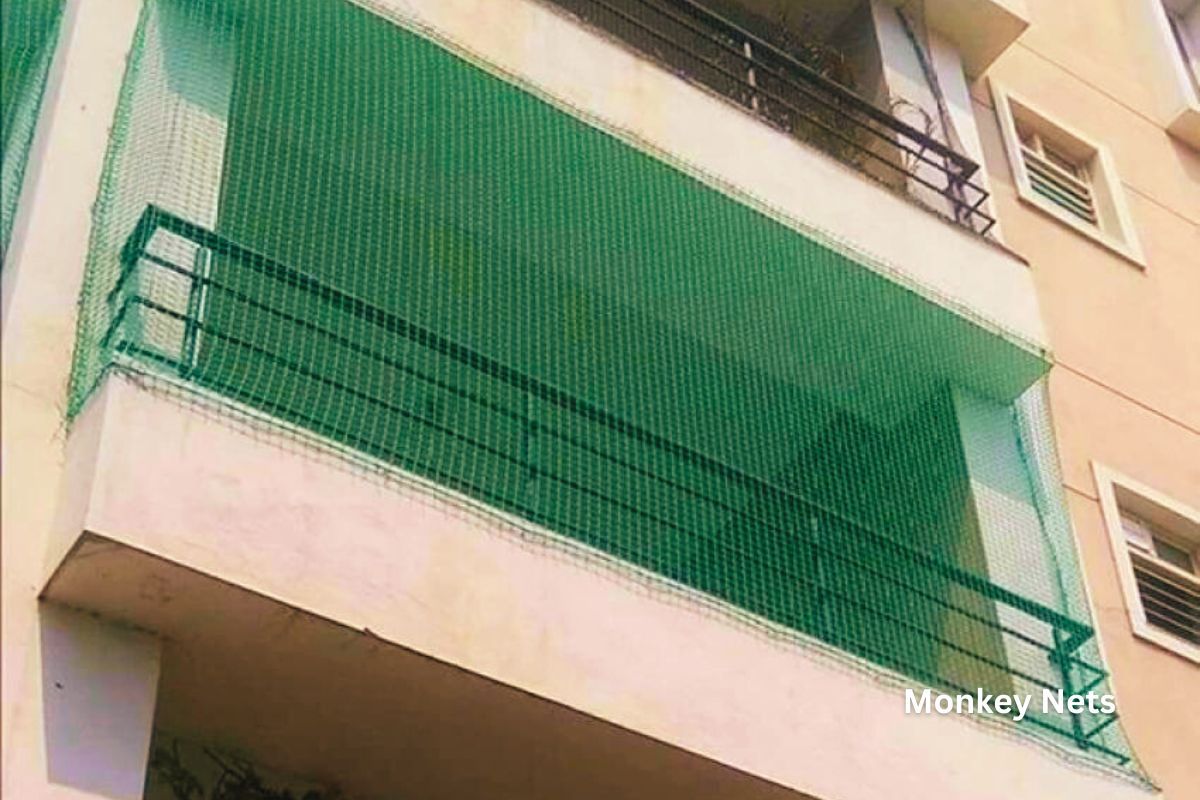 Key Benefits of Monkey Nets:
They provide an effective deterrent against monkeys and other animals.
Monkey nets are durable and resistant to tearing.
They offer protection without obstructing your view.
Invisible Nets for Balcony
For those who value their view but also want safety, invisible nets are a perfect choice. As the name suggests, these nets are nearly invisible and blend seamlessly with the surroundings, ensuring an unobstructed view while providing safety.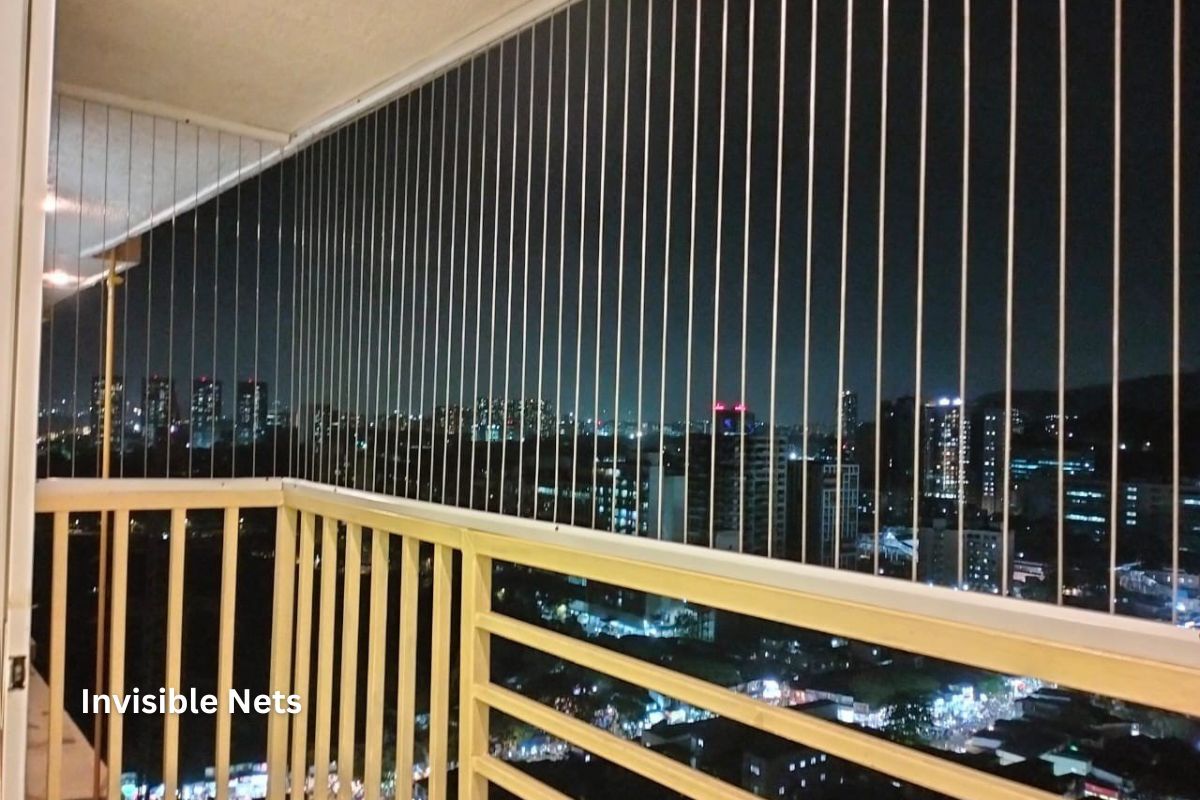 Key Benefits of Invisible Nets:
They provide a safe barrier without sacrificing the aesthetic or view.
Invisible nets are durable and weather-resistant.
These nets are versatile and can be installed in balconies, windows, and other open spaces.
Each of these nets has its own unique advantages and uses. When choosing a net, consider your specific needs, the environment, and the level of protection you require. Whether it's sun protection, bug prevention, animal deterrence, or unobstructed safety, there's a net designed to meet your needs.
Comparative Analysis of Net Materials
Safety nets are available in a range of materials, each offering its unique benefits and drawbacks. Understanding these can help you make an informed decision when choosing the perfect safety net for your needs. This section presents a comparative analysis of four popular safety net materials - plastic, steel, aluminium, and invisible mesh.
Plastic Nets
Plastic nets are a budget-friendly option and their lightweight nature makes them easy to install. They are also available in various colours, offering an aesthetic appeal. However, they might not be the most durable choice, especially in harsh weather conditions, and may require frequent replacement.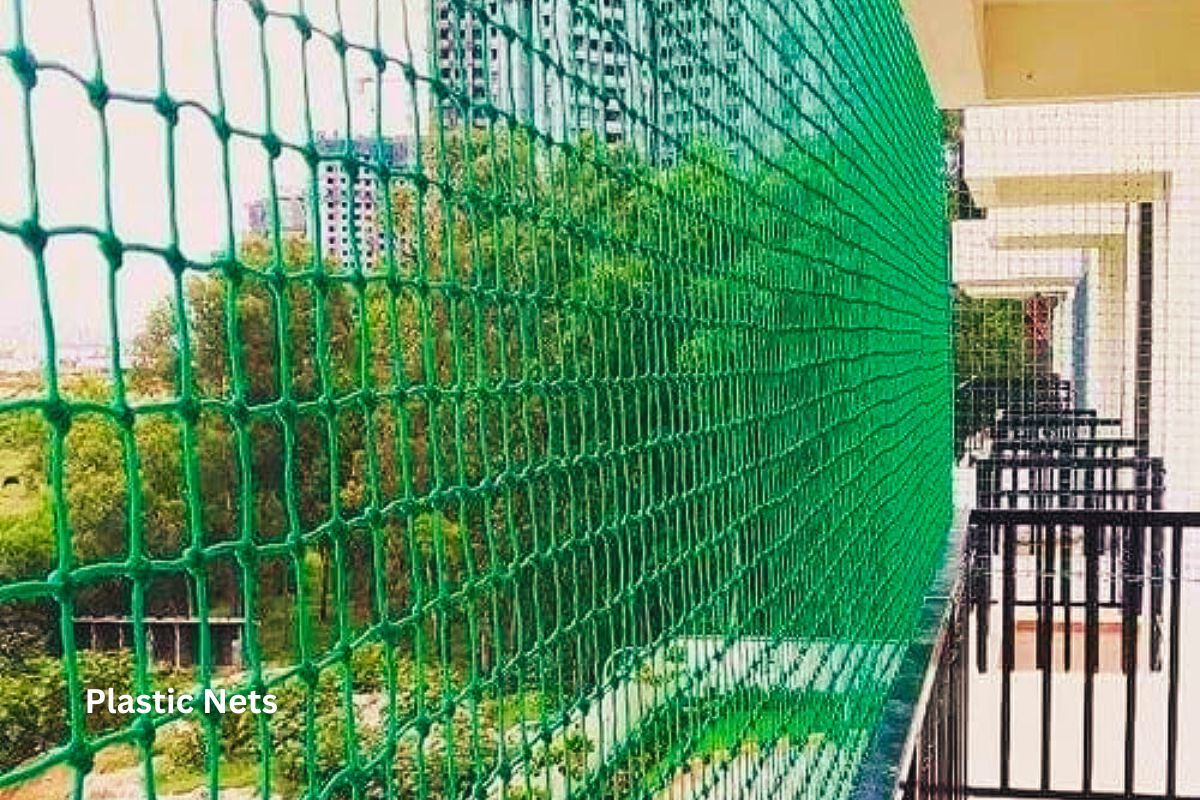 Key Features of Plastic Nets:
Cost-effective: Plastic nets are generally the cheapest option available.
Lightweight: They are easy to handle and install.
Variety: Available in numerous colors to match your exterior décor.
Lifespan: Typically, these nets have a shorter lifespan due to their susceptibility to wear and tear.
Steel Nets
If durability and strength are your primary concerns, steel nets are a fantastic choice. They can withstand heavy impacts and adverse weather conditions, ensuring long-term safety. On the downside, steel nets can be quite heavy and may require professional installation. Also, they may not offer the same aesthetic appeal as some other materials.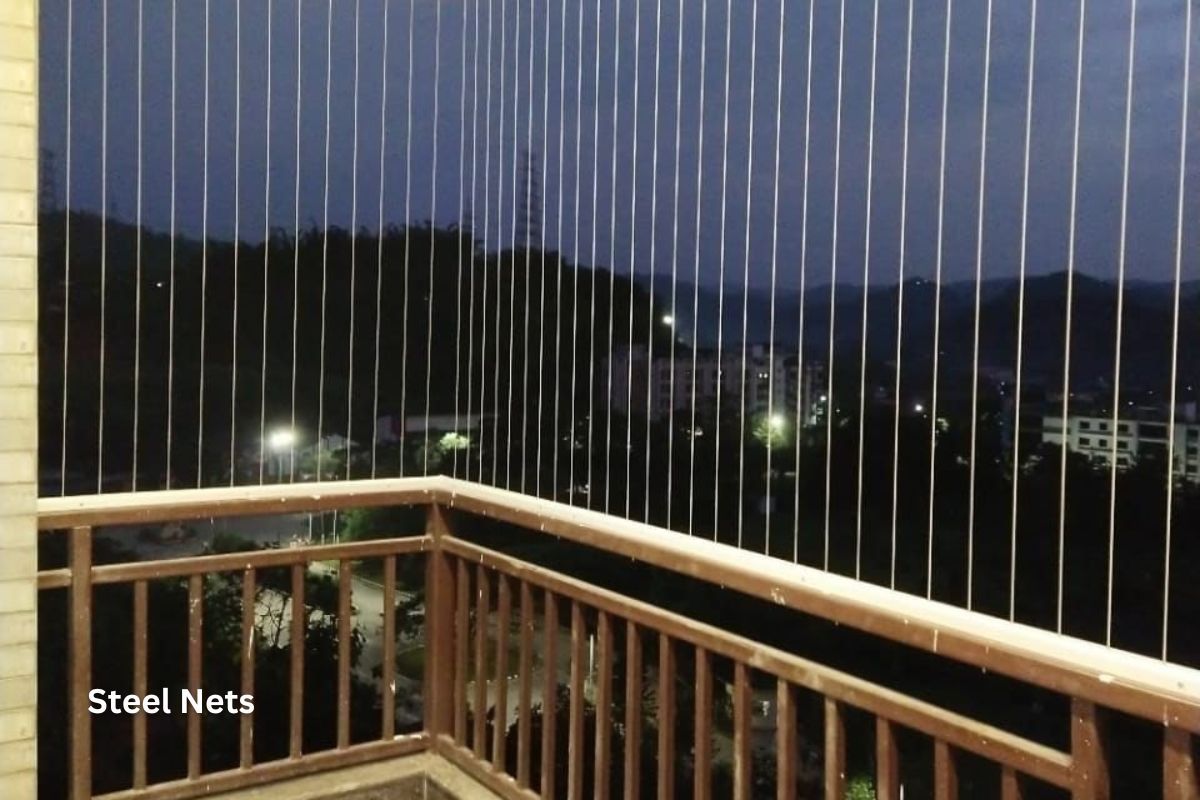 Key Features of Steel Nets:
Durability: Steel nets are extremely durable and can last for years without requiring replacement.
Strength: These nets are robust and can withstand substantial force.
Weight: Steel nets are heavy, which may make installation more challenging.
Aesthetics: Compared to other materials, steel nets might lack in aesthetic appeal.
Aluminium Nets
Aluminum nets offer a balance between durability and aesthetics. They are stronger and more durable than plastic nets but are lighter and more visually appealing than steel nets. However, aluminum nets may be more costly compared to plastic and steel nets.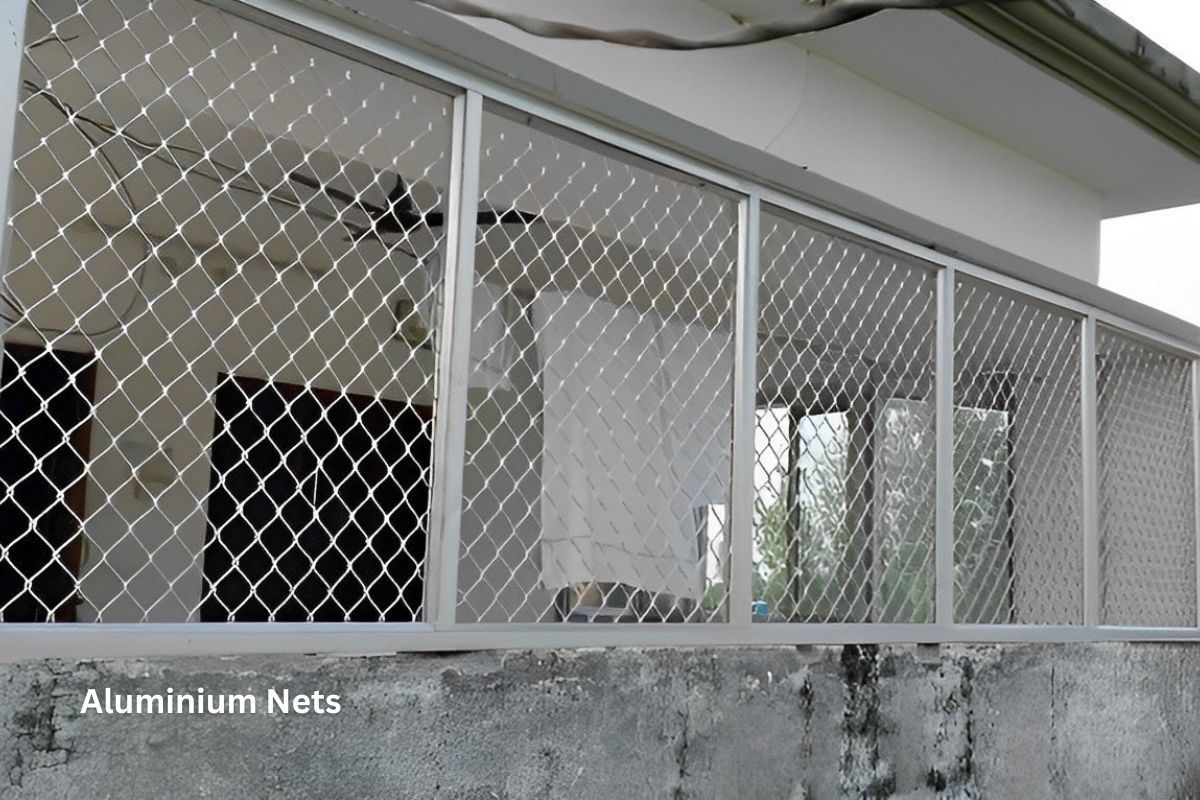 Key Features of Aluminium Nets:
Durability: More durable than plastic nets.
Aesthetics: Aluminium nets are sleek and blend well with most exteriors.
Weight: These nets are lighter than steel nets, making them easier to handle and install.
Cost: Aluminium nets tend to be more expensive than plastic and steel nets.
Invisible Mesh Nets
For those who value safety but don't want to compromise their view, invisible mesh nets are the perfect solution. Made from fine, durable materials, these nets provide reliable safety without blocking your view. However, they may be more expensive than the other options.
Key Features of Invisible Mesh Nets:
Aesthetics: They blend seamlessly with the environment, offering an unobstructed view.
Safety: Despite their near-invisibility, these nets are robust and provide effective safety.
Cost: Invisible mesh nets can be more costly compared to other materials.
By understanding the unique characteristics of each material, you can make an informed decision that balances cost, aesthetics, durability, and safety according to your specific needs.
Choosing the Right Safety Net for Your Home
Selecting the right safety net involves several factors - your specific requirements (safety, bird protection, sun shield), the size of your balcony or open area, the type of net material, and of course, your budget.
Identifying Top Safety Net Providers in Hyderabad
The bustling city of Hyderabad hosts a multitude of safety net providers, offering a diverse portfolio of products and services, including 'Kabutar Jali' installation and a plethora of other net types. To ensure optimal safety and service satisfaction, choosing a reliable provider is pivotal. Evaluating factors such as service quality, customer reviews, and competitive pricing can guide you toward the right decision.
Among the various providers, HomeTriangle emerges as a frontrunner in the safety net sector. As a distinguished provider, HomeTriangle prides itself on maintaining an unwavering commitment to quality and customer satisfaction. Let's explore why HomeTriangle stands out in the market.
HomeTriangle: A Synonym for Excellence in Safety Net Services
HomeTriangle brings a comprehensive range of safety net solutions to meet your diverse needs. From 'Kabutar Jali' and balcony green nets to durable plastic nets for balconies and invisible mesh nets, they offer an extensive array of products to suit different customer requirements.
Service Quality: HomeTriangle's expert team ensures top-notch installation services. They meticulously handle each project with utmost precision and professionalism, guaranteeing excellent service quality.
Customer Reviews: HomeTriangle's reputation is backed by an array of positive customer reviews. The testimonials reflect their dedication to customer satisfaction, with many patrons highlighting their efficient service, high-quality products, and professional team.
Competitive Pricing: Despite offering premium services, HomeTriangle ensures its prices are competitive, making safety accessible and affordable for all. Whether you're looking for an affordable 'Kabutar Jali', a robust steel net for your balcony, or an aesthetically pleasing invisible mesh, HomeTriangle offers reasonable pricing without compromising on quality.
HomeTriangle is the embodiment of a dependable safety net provider, assuring you high-quality products, professional installation, and excellent customer service. Their recognition in Hyderabad's market speaks volumes about their commitment to delivering reliable and effective safety net solutions.
A Comprehensive Guide to Safety Net Installation
The process of installing safety nets can be quite intricate, requiring precision, and understanding of the structure where the net is to be installed. This complexity underscores the importance of professional installation services, widely available in Hyderabad, that guarantee the safety nets are correctly and securely fitted. Here's an in-depth guide to help you comprehend the installation process.
Step 1: Assessment and Measurement
The initial phase involves a comprehensive assessment of the area where the net is to be installed. Precise measurements are taken to ensure the net fits perfectly without any gaps that may compromise safety.
Step 2: Choosing the Right Net
Depending on the measurements and specific requirements, the appropriate net is chosen. The selection could range from 'Kabutar Jali' and green nets for balconies to steel or aluminum nets, each suited for a specific need.
Step 3: Secure Installation
Professionals then engage in the actual installation, ensuring the net is securely fixed to the structure. The emphasis is on maintaining the integrity and strength of the net, thus providing optimal safety.
Step 4: Inspection and Verification
Post-installation, a thorough inspection is carried out to verify that the net is firmly installed and that there are no weak spots. This final check ensures that the installation meets safety standards.
Step 5: Client Satisfaction
The final step involves the client's approval. Professional teams, like the one at HomeTriangle, value their client's satisfaction above all and will not consider the job done until the client is fully satisfied with the installation.
Choosing professional installation services, such as those provided by HomeTriangle, ensures optimal performance and safety of the safety nets. With their expertise and commitment to excellence, they make the complex task of installation seamless and hassle-free, ensuring your safety is never compromised.
Maintaining Your Safety Nets for Longevity
While safety nets are built to be robust and durable, regular maintenance is vital to ensure their longevity and continued effectiveness. Here's how you can maintain your safety nets and keep them in prime condition.
Regular Inspections: Conduct regular checks on your safety nets. Look out for any signs of wear and tear, such as frayed edges, holes, or weak spots. Inspect the areas where the net is attached to the building or structure, as these points can sometimes bear the brunt of the strain and may wear out quicker.
Timely Repairs: If any damage is detected during your inspections, it is essential to repair it as soon as possible. Small problems, if left unchecked, can lead to larger issues and compromise the safety net's effectiveness.
Cleaning the Nets: Over time, safety nets can accumulate dust, dirt, and grime, particularly in a bustling city like Hyderabad. Regular cleaning can prevent this build-up from affecting the net's durability. Use mild soap and lukewarm water for cleaning and ensure the nets are thoroughly dried to prevent rust or mould.
Avoid Overloading: Every safety net has a specific weight capacity that it can handle. Avoid placing heavy objects or exerting excessive weight on the nets as it can lead to undue strain and potential damage.
Whether it's about safeguarding your loved ones, protecting your spaces from pests and birds, or ensuring your view remains unobstructed, safety nets are an invaluable investment. This guide provides you with all the necessary information to make an informed decision on choosing and installing safety nets in Hyderabad. It's not just about safety; it's about making your urban living safer and more peaceful.