Fitness, Health & Personal Care
Turmeric: Benefits, Side Effects and More
Do you know Haldi in your house is not just used to add flavour to your food but also to improve your health? Here's everything you need to know about Turmeric.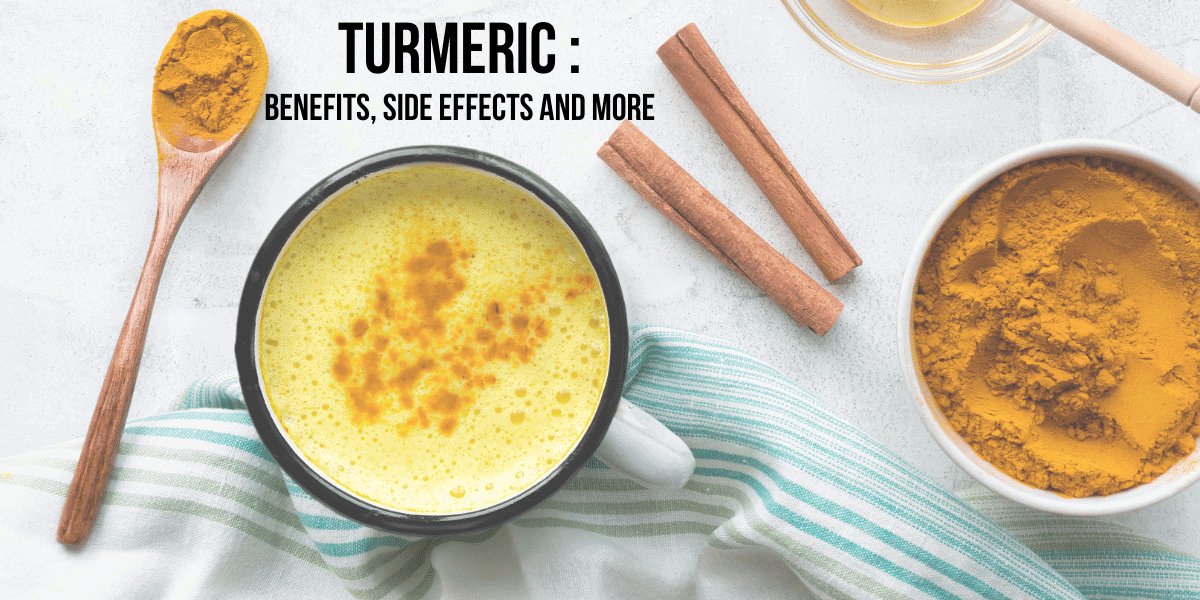 Curcuma Longa or Turmeric is an ancient Indian spice that has been used for centuries and dates back to 250 BC that was also used in ayurvedic and Unani treatment for skin and health. Turmeric is rich in a yellow matter called Curcumin, which is responsible solely for its healing properties. Turmeric benefits us in many different ways, however, in many cases, there are no proven hypotheses found. In India, it has been a part of culture and religion both of which eventually contributed to building herd immunity. Moreover not always suitable for all kinds of body behaviour, let us understand the benefits and side effects of turmeric in detail:
Benefits of Turmeric
Curcumin has many advantages to its direct and indirect use such as:
• Anti-inflammatory Agent:  Curcumin is highly rich in absorbing the access amount of bloating. Due to its taming property, turmeric is often used in medicinal drugs to treat heavy inflammations. Inflammation can lead to many chronic diseases such as Osteoarthritis, Rheumatoid Arthritis, bowel disease, pancreatitis, and bloated organs.
• Reduces Chronic Illnesses: Turmeric has been proven advantageous in many heart diseases as it improves endothelial functioning, a covering inside blood vessels and heart. Turmeric not only reduces cholesterol levels but reduces the probability of heart diseases. Turmeric can also maintain insulin levels for diabetic patients. Even though there has been no scientific evidence, turmeric is also beneficial in reducing cancer symptoms.  
💡
Health Warning
Even though turmeric maintains the insulin levels in our body if taken in excessive quantity, you can suffer from extremely high levels of insulin. Keep a check on your insulin levels on a regular basis to control the intake.
• Improves Mental Health: Turmeric being rich in curcumin component, reduces mental depressions. With routine intake, it helps in inflating dopamine levels in our blood which reduces mental strain. It can also delay or reverse Alzheimer's disease, however, there has been no scientific research claiming it to be true but it might have been given to a certain level.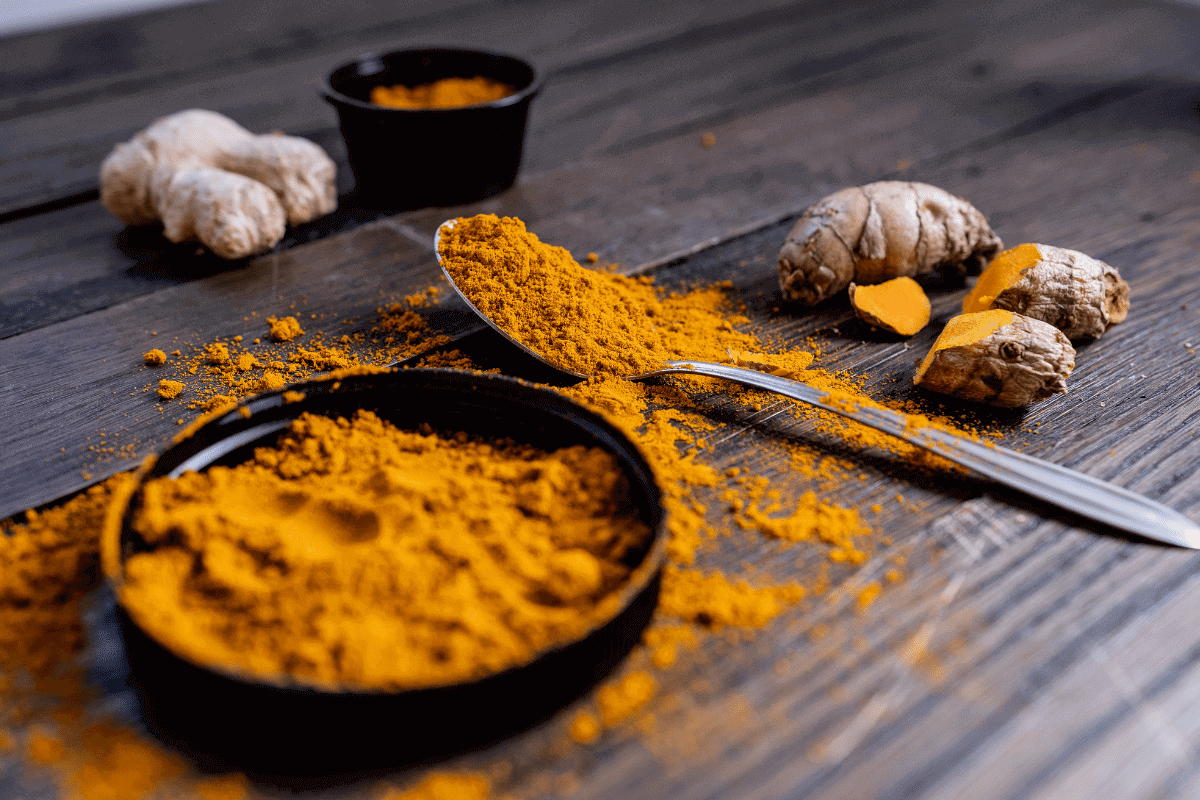 • Reducing Skin Illnesses: How many of us have seen our grandmothers giving skin tips and saying 'Turmeric face pack' is the best? Well, they are right, turmeric has anti-oxidants that allow your skin to rejuvenate and breathe. It exfoliates the skin and opens up the pores. It treats acne, eczema, photoaging and psoriasis. Due to its high Ph levels, there has been a lack of evidence to prove the treatment works best for psoriasis, however, on the contrary, it has been suited more than any other medications for the skin. In some cases, it also helped vitiligo, melanoma and scleroderma as well.
💡
1 Tbsp of Turmeric Powder Contains-
29 calories
0.91 grams of protein
0.31 gram of fats
6.31 grams of carbohydrates
2.1 gram of fibre
0.3 gram of sugar

And it provides you:
26% of Daily Manganese requirement
16% of daily iron
5% of daily potassium
3% of Vitamin C
Read More: Scientific Benefits of Turmeric.
Side Effects of Turmeric
Turmeric usually doesn't cause serious health issues, however, if taken in excess amounts on regular basis, it can cause chronic illnesses in the long term effect. Overdosage of turmeric will initially cause upset stomach, nausea, dizziness, more so diarrhoea. Turmeric or curcumin powder is very rarely harmful to your skin but in the case of psoriasis, it may be first consulted with a dermatologist for surety.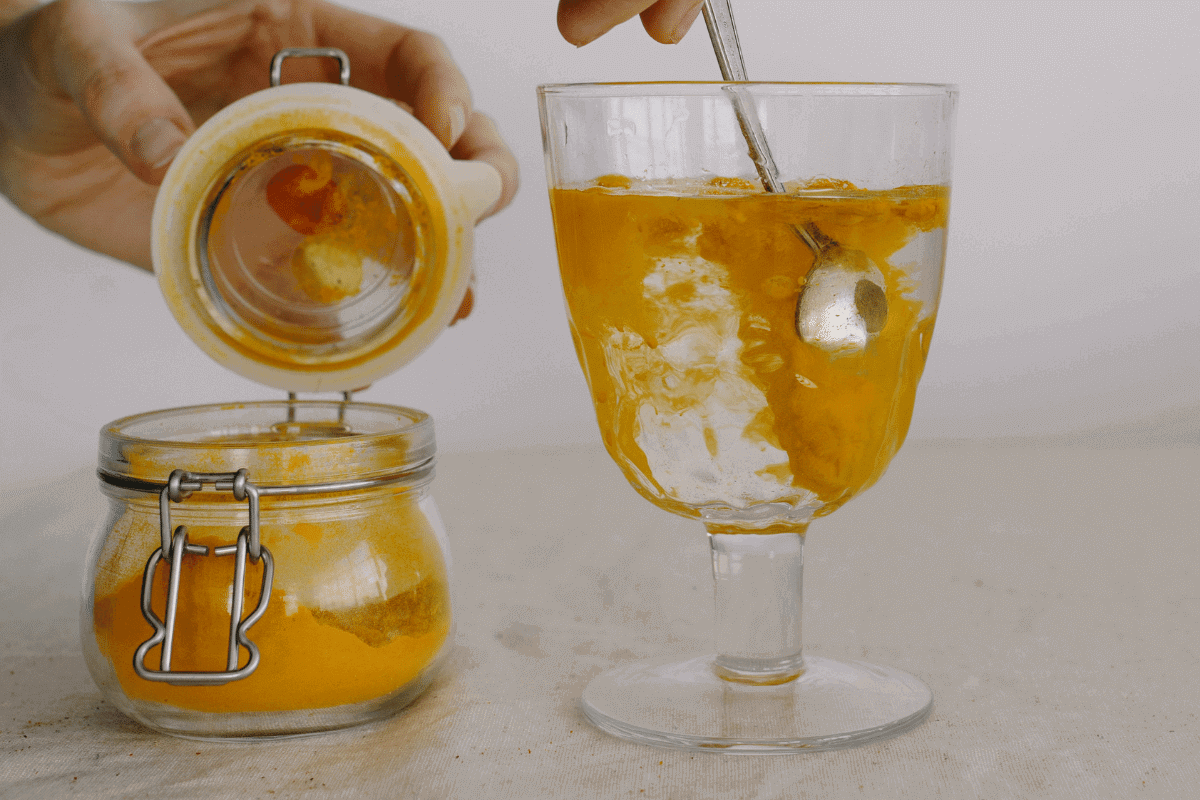 Precautions while using Turmeric
While using turmeric in your daily routine treatment, there is certain advice that you should follow:
• Over Usage in pregnancy: During pregnancy it is highly advised to calculate the intake of 'Haldi' or turmeric as it may stimulate the uterus, resulting in periods of miscarriage. Overdosage during sensitive times can bring big problems.
• Bleeding Problems: To be on the safe side, people suffering from bleeding illnesses should consider controlling their turmeric intake. Turmeric can halt the clotting and cause severe bleeding.
• GallBladder Caution: If you are suffering from severe gall bladder issues, turmeric is not a very rightful choice. It can infuse more pain in people with gall stones or bile duct obstruction.
• Blood Thinning Properties: Turmeric in high quantity creates more insulin in the blood which makes the blood thinner. Overdosage can cause internal bleeding.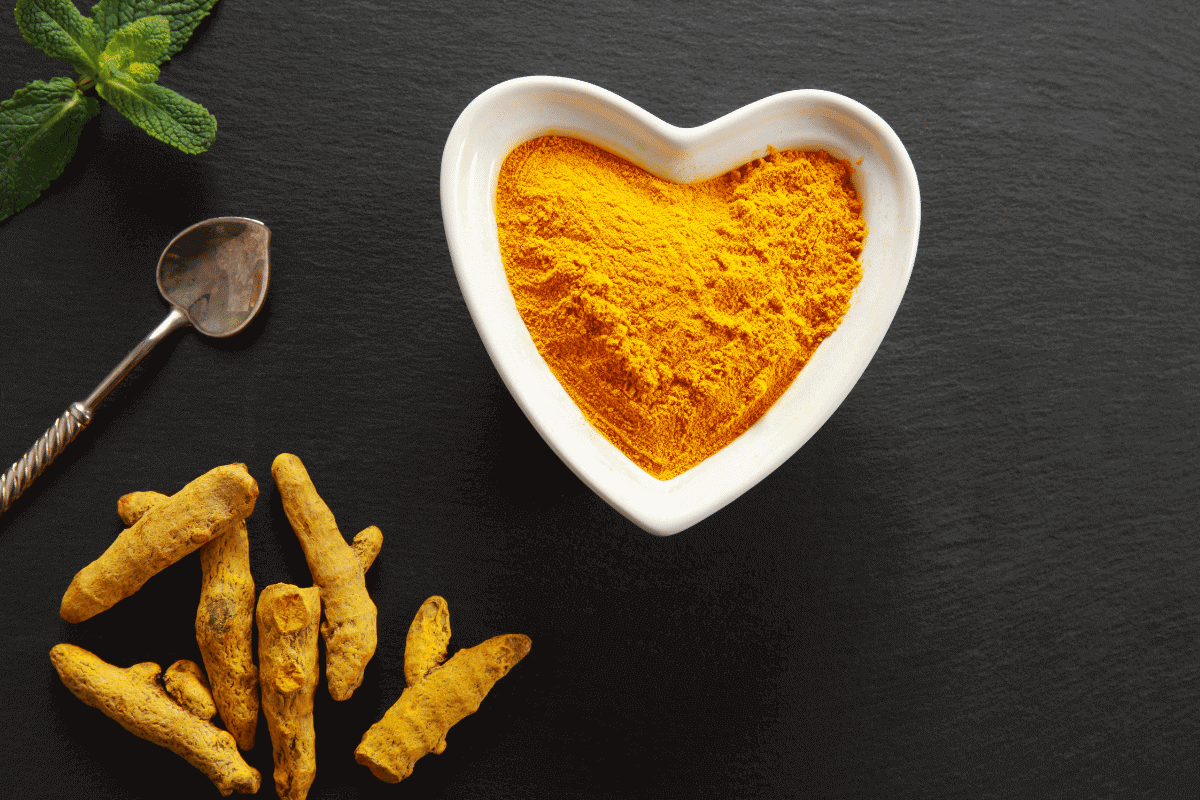 Uses of Turmeric
Turmeric can be used in different forms. With improving technology and derma and medicinal research, turmeric is now being used in form of capsules and tablets. There are various ointments and soups that are rich in curcumin and have legitimate effects on health and skin. Following are some ways how you can use turmeric at home:
• Gram flour and Haldi face pack: Gram flour and turmeric paste helps remove the excess oil from the skin. Take half a teaspoon of turmeric and mix it with two teaspoons of water with 1 teaspoon of gram flour. mix the paste well and apply it on a clean face. After the pack dries off, rinse it off and see the instant glow.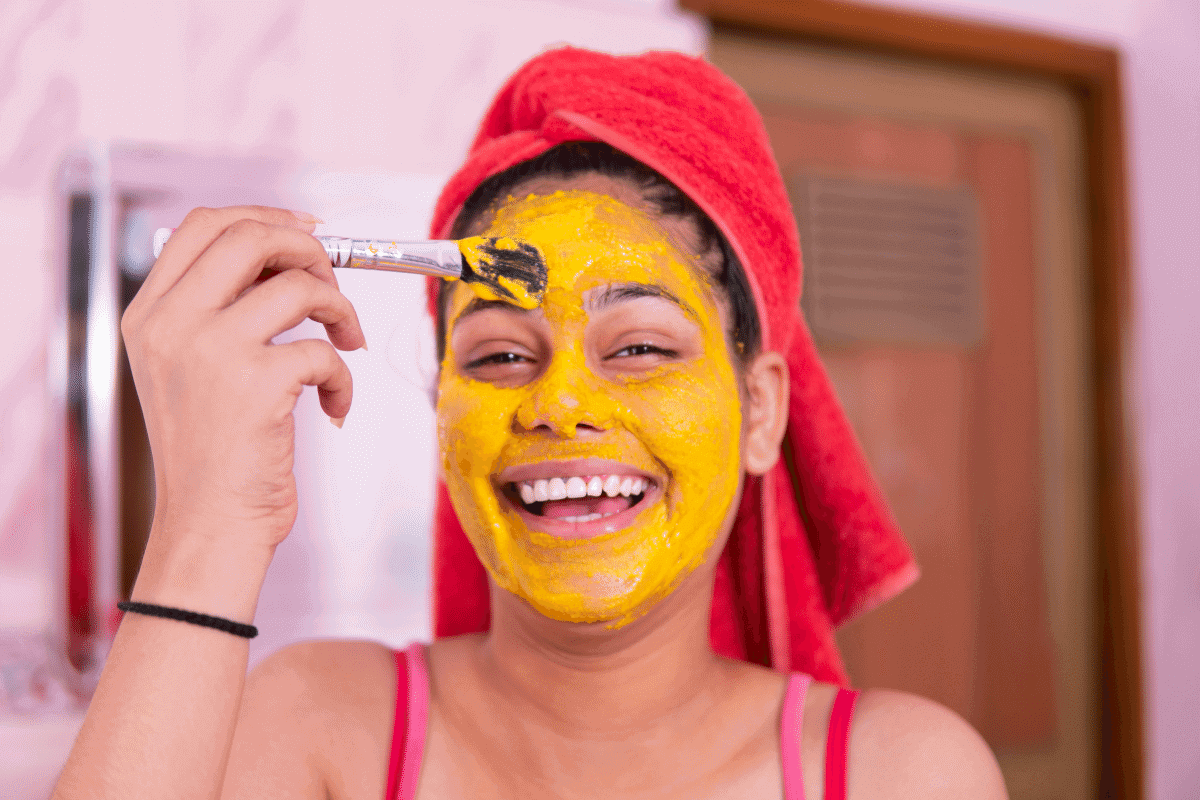 • Lemon Juice/honey with Turmeric: Starting the day with lemon water honey and turmeric can be very good for your health. It induces antioxidants in the body and speeds up the digestion process. This also helps in reducing body fats if taken on a daily basis. Just add lemon into a glass of water, add half Tbsp honey and half tbsp turmeric mix and drink up.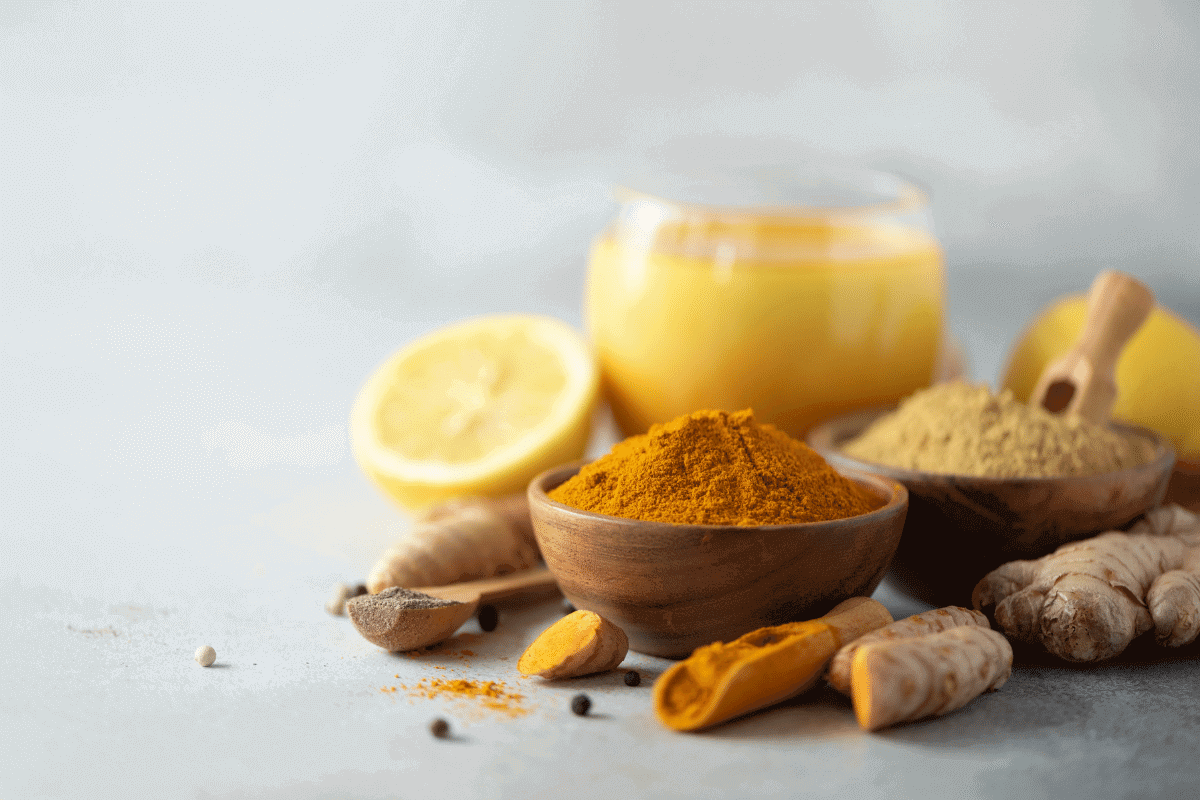 • Haldi Milk: Just like lemon juice and honey, milk with turmeric gives instant relief to an upset stomach. It calms the gut down and relaxes the body. Just mix half a teaspoon of Haldi in warm milk and drink in water, you can add sugar according to taste.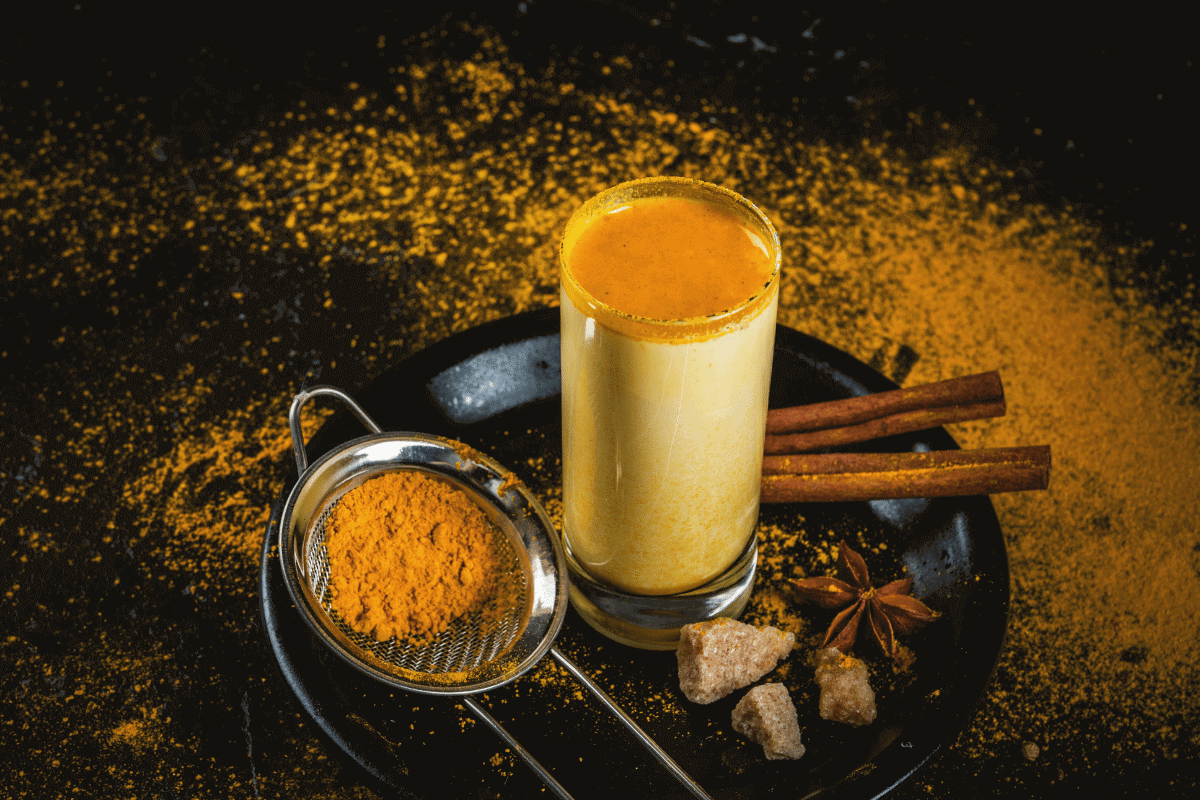 • Coconut oil/ Olive oil: Food intake with the right amount of turmeric made in coconut oil or olive oil is good for health. It increases the ability to digest food easily.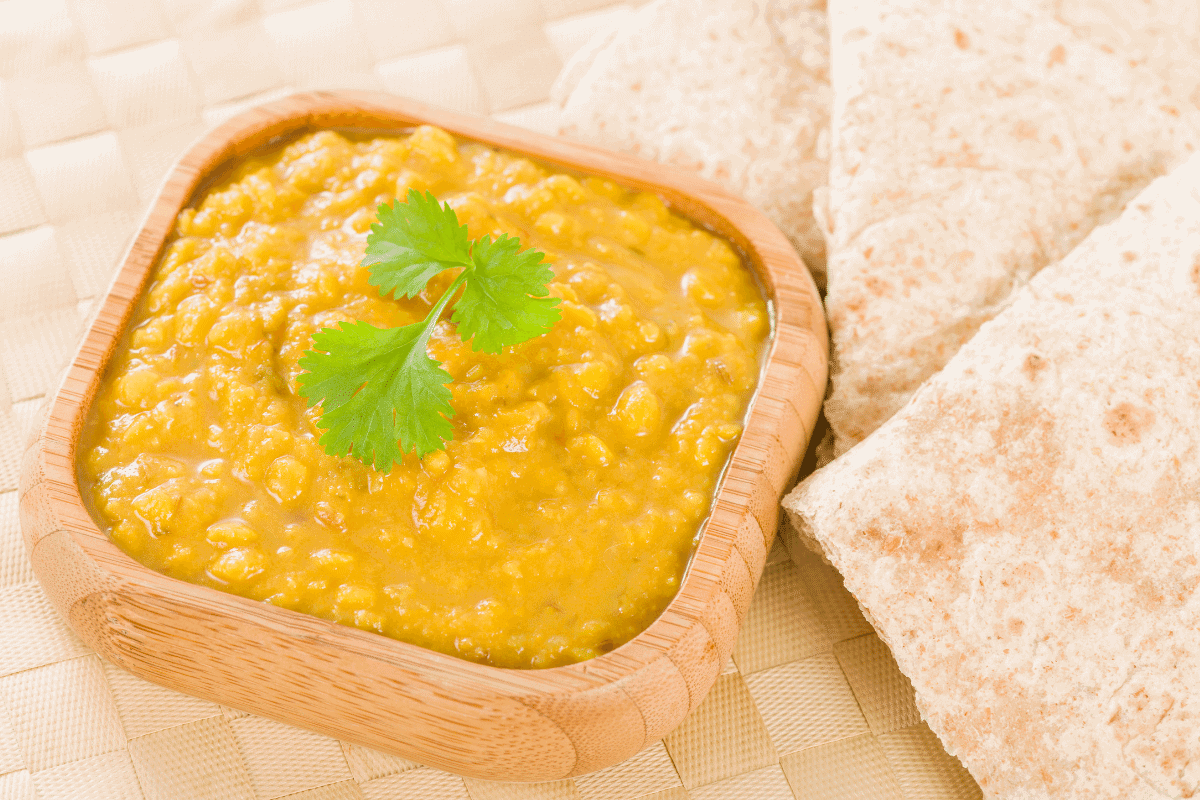 • Curd and Honey with Turmeric Face Mask: Curd removes tan and hydrates skin naturally. Honey gives important nutrients and turmeric provides vitamin c. All together they form a perfect face mask for normal to dry skin people.
• Turmeric Recipes: Try making recipes with turmeric that will eventually improve your health.  Have Haldi tea if you don't have green tea leaves. They both work in the same way. With recent knowledge and trends in health improvements, countries like US and Canada, are shifting to turmeric lattes and tea in their daily routine.
Read More: How to Grow Turmeric in your house.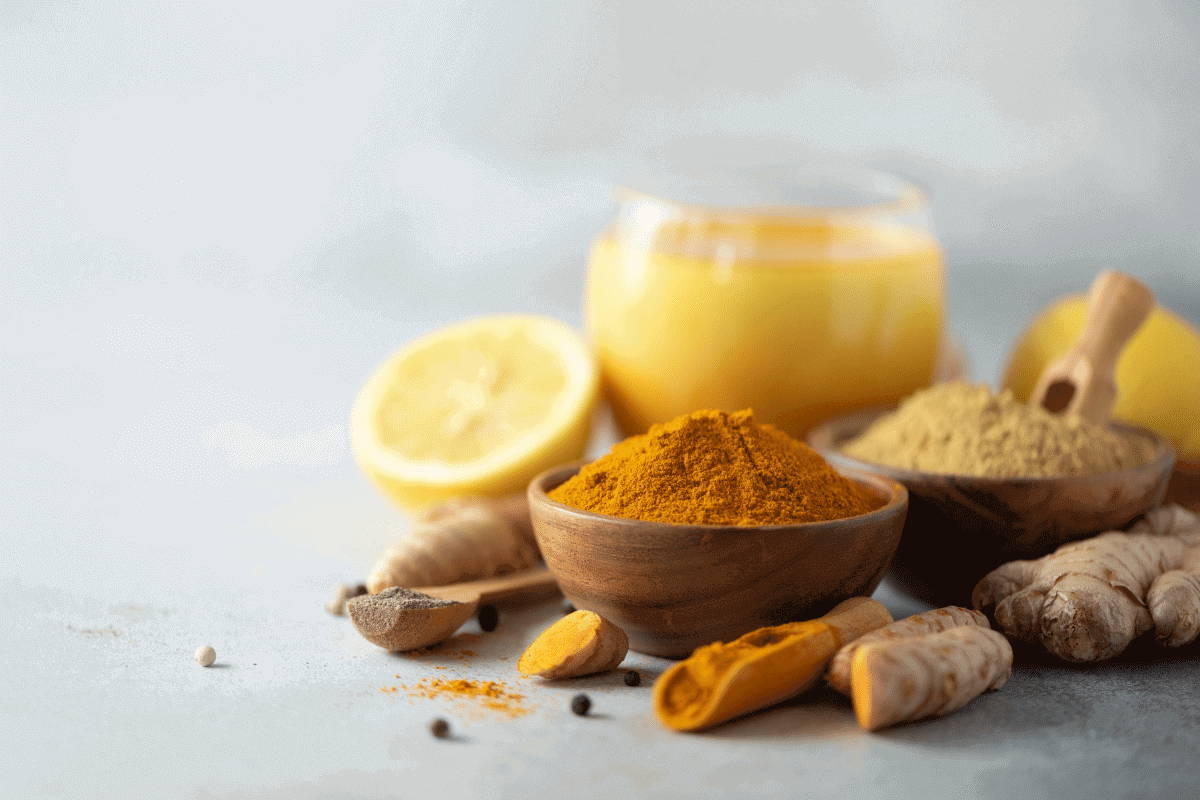 This article was aimed to give information on Turmeric and spread knowledge about its many benefits. Hope you liked the content above. If you did please subscribe for more such informative articles.
Frequently Asked Questions-
Can Turmeric help my skin?
Yes, it does as it has antioxidants that refresh your skin and provide glow to the skin. It revives the skin and brings out the natural shine on skin. It contains therapeutic components for your skin and yes it does work out well in the long run.
How long does it take for Turmeric to work on my skin?
It will take around 4 to 8weeks to see the results on your skin. However, in one use, it does remove the dirt and tan a bit.
Can I apply Turmeric directly to my face?
Before using any type of turmeric powder on your consider advice from your dermatologist to know what works best for you. You can use turmeric either directly or you can make your own face masks at home to use it.