Construction, Architecture & Renovation
Transform Your Bathroom and Create a Spa-like Oasis in Your Own Home
Transform your mundane bathroom into a serene oasis. Discover ways to infuse luxury and relaxation into your space for the ultimate soothing experience.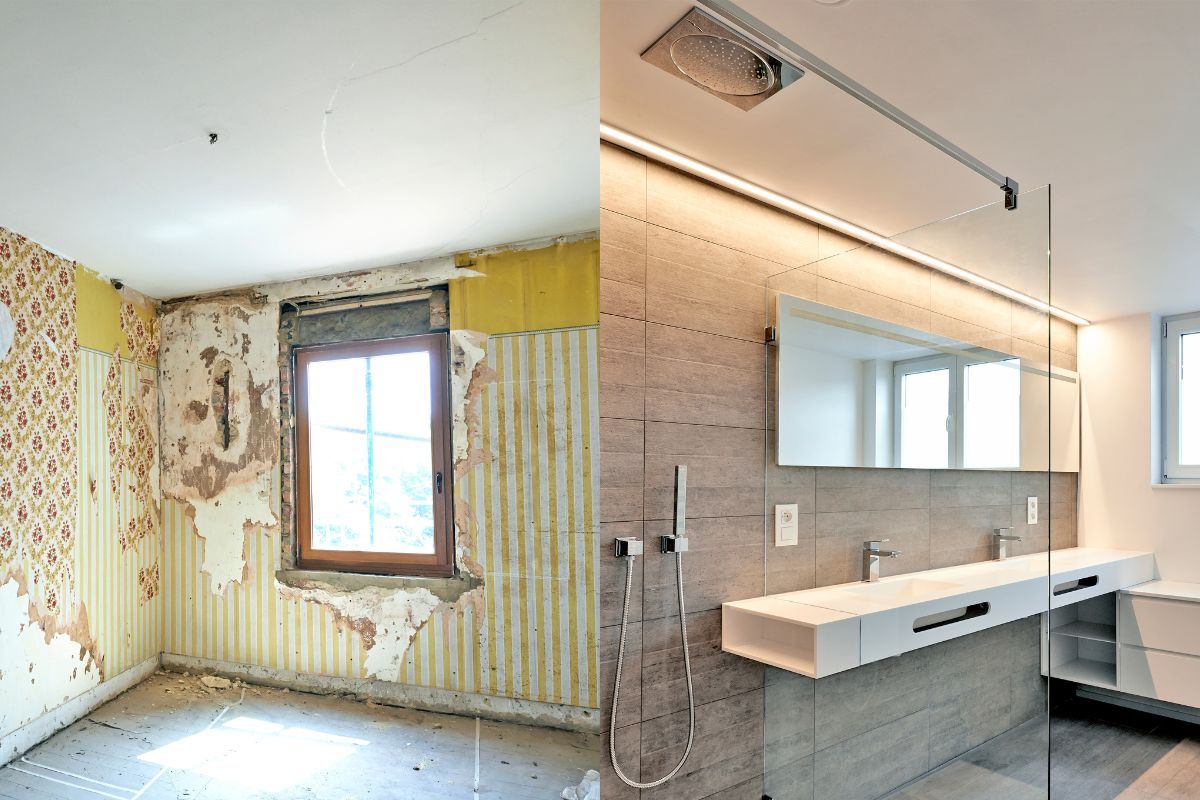 Are you tired of your dull bathroom? Do you dream of a spa-like oasis where you can relax and unwind? Look no further! Find simple yet effective ways to turn your bathroom into a haven of tranquility and indulgence. Get ready to soak in the ultimate shower experience!
There are a lot of things that you must consider when you are designing your bathroom. If you are remodeling your existing bathroom and you want to convert it into a shower room, you need to install a new plumbing system and a new floor; it is best to design your bathroom right from the start because it will ensure that the plumbing and drainage are all at the perfect place. A shower room can be an excellent choice for people who have a small bathroom as it makes one of the best usages of available space. It is relatively simple to add just a touch of luxury to your bathroom to make it something more functional.
Wet shower rooms are becoming very popular as it is a great way to add luxury in space to a new home. If you're considering renovating your old bathroom, it can be the perfect option because not only is it less expensive, but it is also a great way to enhance the look of your bathroom.
Listed below are some ways that can help you make the right choice when it comes to bathroom renovation.
Choose the correct contractor
It would help if you choose the right contractor for remodeling to enrich your experience especially when it comes to the bathroom, as they will advise you on how to conduct the renovation within your budget without going overboard. They will give you practical and desirable results.
Thinking about the layout
When you design your bathroom, you should think about the layout and how you will aptly use the space. Whether you want to have a wet room or a shower seat, everything has to be appropriately structured.
Do not forget your budget
Bathroom renovation may not be an expensive affair. There are a lot of options. However, it is crucial for you to read all the factors and understand the associated costs, such as styling and plumbing, before you make the decision. Hire a general contractor San Diego to remodel your bathroom into a luxurious space.
Choosing the correct materials
There are a lot of materials that you can choose from when you are designing your bathroom. Hence, you must select the right one per your needs. For example, if you are using ceramic tiles, then you have to choose it as per the arrangement and layout of the bathroom. Typically, people use ceramic tiles because they are easy to clean and highly durable.
Do not be scared to get creative
Consider how to make the most of the space and incorporate your personal touch. Only after you have installed all the necessary components can you design your bathroom. There are many ways to do this. You may choose to have a completely open bathroom, or you can add a shower screen to make it look more private. You can choose between a vinyl or tile floor depending on your preferences and budget.
Transforming your bathroom into a luxurious shower room can be exciting yet challenging. However, you can create a spa-like experience right in your own home. With sleek fixtures, elegant tiles, and modern lighting, you can turn your bathroom into a haven of relaxation.
Take the plunge to transform your bathroom into a luxurious shower room and indulge in a rejuvenating shower experience every day!