Interior Design, Painting & Decor
Top Home Remodelling Trends in 2023
Home renovations, from bathroom makeovers to modern staircases, enrich our living experience, making spaces uniquely ours and enhancing daily life.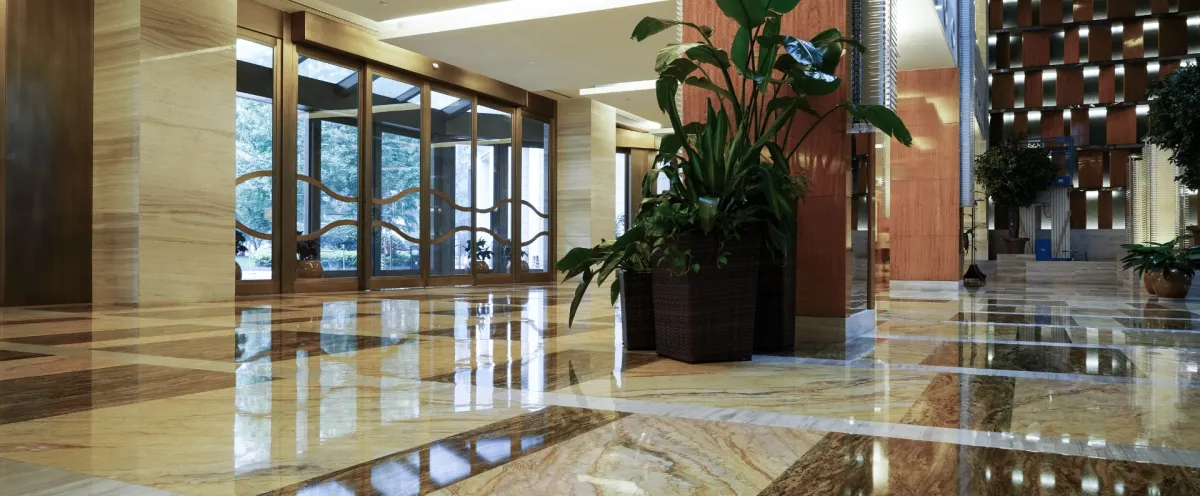 One of the most fulfilling aspects of home ownership is making improvements to a house that make it feel wholly unique. Renovations might significantly impact the way we live at home. Renovations may be quite fulfilling after they are over, whether you are rebuilding your bathroom, adding kitchen countertops to your kitchen, or renovating your home staircase with a modern staircase design.
Keeping your current home restoration plans updated with the most recent home remodeling trends must be one of your top priorities if you have any. You have come to the right place if you want to learn more about the most recent trends in home improvement but are unsure of them.
The following are the top home remodeling trends in 2023:
1. Energy Efficiency
Homeowners will prioritize energy efficiency in 2023 as they work to lower their energy costs and make their properties more ecologically friendly. The Inflation Reduction Act's adoption this year will provide US households with an additional incentive to make energy-efficient home improvements in the New Year thanks to the Energy Efficiency Home Improvement Credit, which would see qualified home modifications subsidized. The installation of solar panels will particularly be covered by the Energy Efficiency Home Improvement Credit in 2023, according to experts, and this will cause a significant shift toward solar energy.
Much in line with the US as the energy costs now have become pretty high, homeowners are now looking to remodel their homes in a way that will enable them to be more energy efficient to save on the high energy bills.
2. Bathrooms and Kitchen Upgrades
Kitchens and bathrooms are popular places in the house. Expert Interior designers predict that in 2023, more homeowners will prioritize making these spaces more practical and functional. In the current year, likely, tasks like replacing outdated appliances, adding light fixtures, repairing faucets, and renovating cabinetry will take center stage. During a renovation, new kitchen countertops can have a big impact on your home's overall appeal, use, and value.
Whether you're going for a modern, classic, rustic, or minimalist style, the type of countertop material, color, and design you choose can greatly enhance the overall aesthetics of your kitchen. So, when it comes to any kitchen renovation, you need to make sure you have made the right choice.
Apart from this for kitchen and bathroom renovations in the current year, home design professionals predict that both bathrooms and kitchens will have a lot of custom cabinets with concealed built-ins. Imagine closets that perfectly fit in with their surroundings, butler's pantries, and hidden freezers and dishwashers. So, when it comes to any kitchen and bathroom renovation, you need to make sure you have made the right choice, as suggested by home improvement experts.
3. Upgrading the staircase
Upgrading the staircase requires careful planning and close attention to detail is upgrading a staircase. The result is a modern staircase design that combines aesthetics, functionality, safety, and personal preferences. It can be very helpful to consult with experts in architecture and interior design to get the results you want.
For the staircase upgradation, some of the key considerations are the following:
Safety should always take first. Make that the staircase complies with all applicable local construction laws and ordinances, including those governing its size, tread and riser heights, handrail height, baluster spacing, and other factors. Stairs ought to be safe and well-lit.
Materials: Pick strong, aesthetically pleasing materials that are of good quality. Steel, glass, wood, concrete, and their mixtures are common materials for modern staircases. Think about things like the stairs' future wear and tear as well as maintenance requirements.
Clean lines, minimalism, and open spaces are frequently prioritized in modern staircase design. You need to consider the overall design theme you want to achieve and how the staircase will fit into the bigger picture of your space's interior design.
4. Upgrading Outdoor Living Spaces
Renovating your outdoor living area can significantly increase how much you enjoy your property and provide a cozy and appealing spot for entertainment and leisure. Thus, homeowners are now attempting to optimize usable space wherever feasible, including outside, as they spend more time at home. Renovations are likely to shift outside, say, experts, particularly once the weather warms up in the spring. According to some experts, decks, patios, and gardens will all be popular renovations in 2023 as homeowners seek to create inviting and useful outdoor living spaces. They feel it might entail setting up outside kitchens and gathering places.
Under this section, some home renovation ideas could be the following:
Different functioning zones should be established within your outdoor space. This might contain places for cooking, eating, relaxing, and perhaps having a fire or a water feature. Each zone must have a distinct function and add to the overall design.
Outdoor Kitchens: In contemporary outdoor living spaces, outdoor kitchens have become standard. To make cooking and entertaining outside more convenient, include a grill, countertops, a sink, and storage space.
Natural Elements: To create a peaceful and welcoming environment, use organic elements like wood, stone, and plants. Use environmentally friendly materials if you want to reduce your impact.
Comfortable Seating: Invest in cozy outdoor furniture like bean bags, couches, and lounge chairs. Make sure to pick materials that can withstand a variety of weather situations.
Outdoor Lighting: Thoughtful lighting may completely change your outside area at night. To create a warm and magical environment, use a combination of string lights, walkway lighting, and accent lights.
Greenery and landscape: Include landscaping components like flowerbeds, potted plants, and trees to give your outdoor space more color, texture, and vitality.
Make sure to carefully plan out your design before you begin remodeling, taking into account your goals and tastes as well as your budget and available space. Consider speaking with a landscape architect or other design expert if you lack skills in outside design and construction to assist in realizing your vision.
Conclusion
To conclude, we hope that now with the information provided herein regarding the latest trends in home renovation in 2023 and especially the detailed information regarding kitchen countertops or the modern staircase design, we are sure you will be able to come up with the most stunning ideas.