Electronic & Appliance Services
The Best Geysers for Every Budget: Our Top Picks
Looking for the perfect geyser for your home? Check out our top picks for the best geysers for every budget. From energy-efficient models to reliable options, we've got you covered.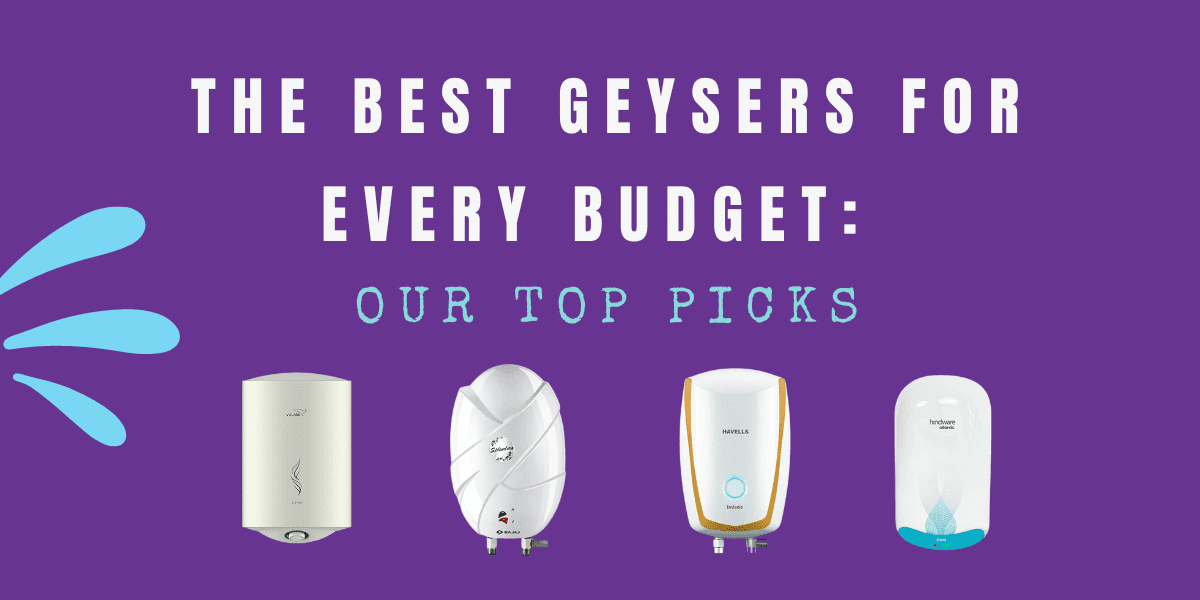 If you're in the market for a new water heater, you know how overwhelming it can be to try and find the right one for your home. There are, quite literally numerous brands that offer different sizes and types of geysers to choose from. However, in this ocean of choices, it can be tough to know which one will fit the best for your needs. That is precisely why you need to need this blog. We'll be sharing our top picks for the best geysers on the market, along with a brief overview of each one to help you make an informed decision. Geysers especially in the winter, are a must. They help you navigate the cold by rendering the water hot.
Why Geysers are vital?
Whether you're looking for a small, energy-efficient model for a studio apartment or a larger, more powerful option for a multi-bedroom home, we've got you covered. So without further ado, let's get started!
Geysers in the long run can help you save money and energy as they set the water at optimum temperature. They help you in keeping the water you need rather than heating a large tank constantly, they are handy in saving you the money and extra utility bills you'd have to pay.
Of course, they do come in different types like Tank models, tankless models, solar-powered ones, and many more. They do come in different types like Tank models, tankless models, solar-powered ones, and many more. And coming to electric water heaters, it in turn has different types as well, instant water heaters and storage water heaters, they are considered commercial water heaters and are extensively used. Each of these contains unique features. Come on then, let us get into the blog!
V Guard divino 15-liter storage water heater: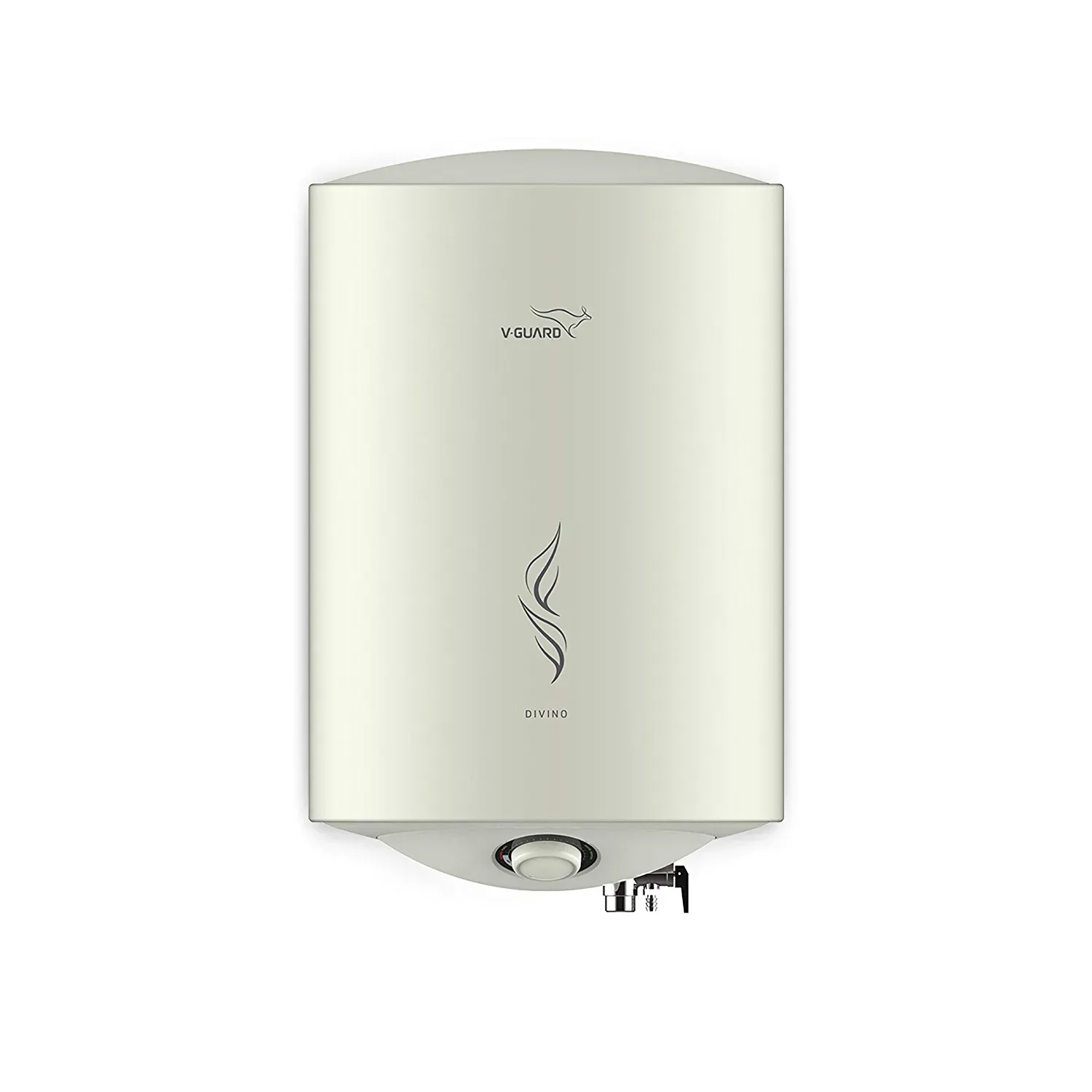 A 2000 watts powered machine, V guard Divino is 5-star BEE rated. The geyser has an advanced enamel coating to protect the inner tank. With the magnesium anode, you can ensure that safety and protection are considered to be guaranteed. The geyser also comes with 5 in 1 multi-function valve that restricts the excess pressure. Since this is a 5-star rated you can expect protection against constant scaling and rusting. Buy here
Additional features:
Can control temperature
Dual overheat protection
High-density CFC free
Havels Instanio 3 kW instant water heater:
A 3000 watts power geyser with a 3-liter capacity, Havels instanio is pretty good with the heating speed, it takes approximately 5 minutes for the water to get heated not anything more. The LED sensing color changes indicating the exact hotness of the water. Although there is no temperature controller it is still a fine deal considering you'd be getting a 2-year comprehensive warranty, along with, 5 years on the inner container. Buy here
Additional features:
Stainless steel water tank
Copper heating element
Bajaj Splendora 3 liter instant water heater: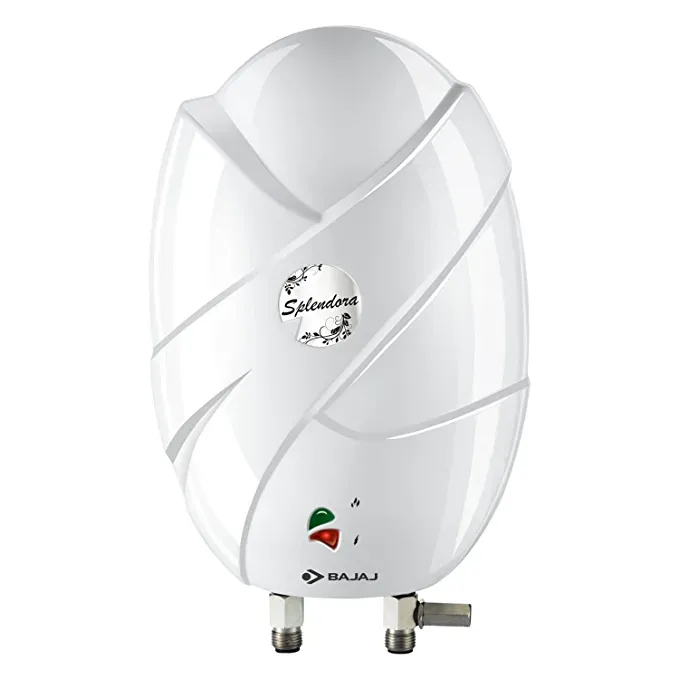 This geyser is from Bajaj with a 3-liter capacity, it is regarded as best in the below 5000 Rs price range. This water heater features a fire retardant cable and neon indicator to determine the hotness of water. The normal price range is typically 5000/- but you can get it in 2599/- Buy here
Additional features:
SS tank with ABS outer body
Copper heating element
Hindware Atlantic instant water heater: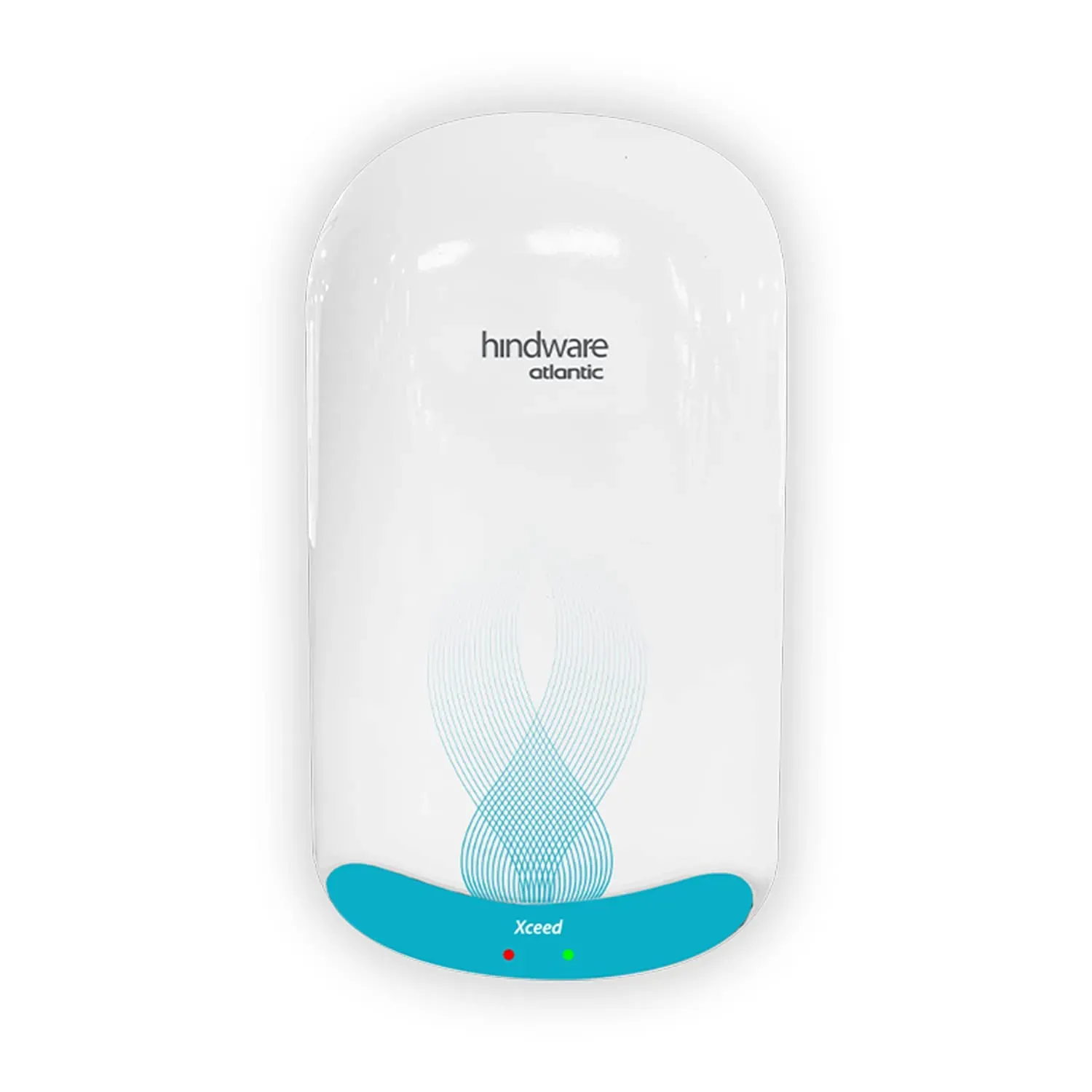 Hindware Atlantic geyser is considered to be the best among its peers, as it possesses, a premium stainless steel outer body and an i-Thermostat to control the rising temperature of the water. It is best for buildings with high-rise characteristics. Highly rated on the amazon shopping platform, you can't miss this. Buy here.
Additional features:
Copper element in quick water heating
Class- 1 working pressure
Pressure release valve
Choosing and buying a water heater is a challenge in itself, so you can contact us for installing and maintaining it. Geysers are one of the most popular home appliances people use on daily basis. Though they are extensively used in the winter, geysers come in handy in all seasons. The magic of warm water is a comfort that nothing can replace.