The Advantages Of Hiring Full-Service Home Movers
Nobody enjoys relocation. The process is often overwhelming, labor-intensive, and exhausting. This is why it's crucial to hire professionals for your moving needs.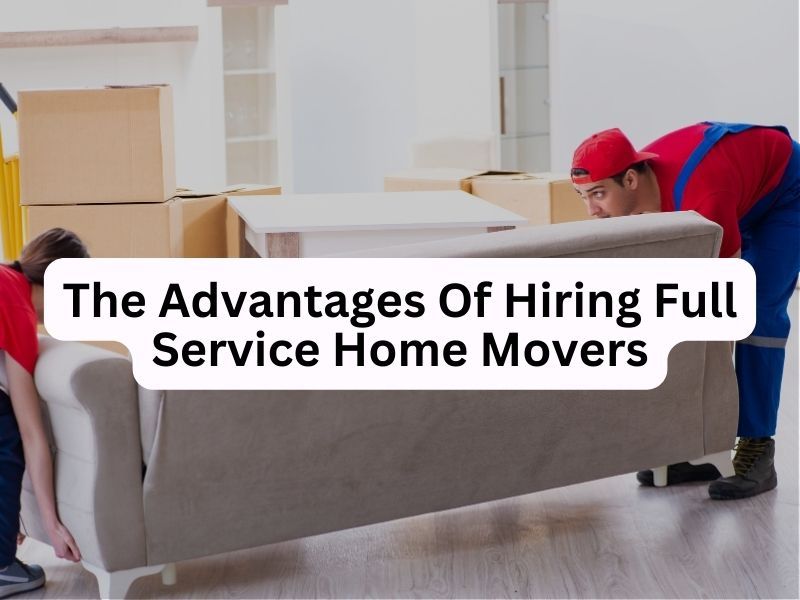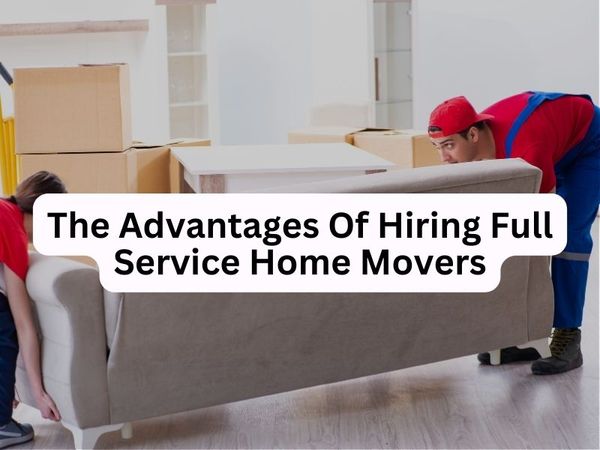 Nobody enjoys relocation. The process is often overwhelming, labor-intensive, and exhausting.
While most homeowners opt for a do-it-yourself (DIY) to save money, hiring full-service experts is always a good use of your precious time and money. These professionals can handle everything for you. Even if it means extra expenses, it's worth your time and money, especially if you want to move immediately for various reasons.
What Are Full-Service Home Movers?
Unlike other movers, a full-service moving company like Big Boy Movers takes care of your relocation requirements, so you don't need to worry about anything. They cover every step, from packing and loading your valuable items to unloading and unpacking. With this in mind, you can enjoy peace of mind knowing that professionals handle your items properly.
Full-service home movers' services may vary from company to company. So, ask some questions when hiring one to know what to expect. Below are some of the services included in hiring full-service movers:
Junk Removal: One of the annoying parts of moving is disposing of junk. While it's a perfect time to clear the clutter, junk removal can be time-consuming. With full-service movers, they often provide junk removal services. Typically, movers will give you bins that you can use when decluttering.
Packing Services: Full-service movers offer moving and packing solutions. They can pack up your home safely and securely, so you don't need to take time off. The good thing about professional movers is that they also know how to pack valuable and fragile items, including glass, artwork, and sculptures.
Materials And Supplies: One of the things you can expect from full-service home movers is that they'll provide the necessary supplies and materials you need, such as packing tape, boxes, bubble wrap, etc. They also offer additional padding, large containers, and furniture blankets to secure tall items, including paintings or mirrors.
Furniture Disassembly: Full-service home movers can make moving easy by helping you assemble or disassemble large furniture. This is done to pack it for safe transportation and proper disassembly.
Specialty Item Moving: If you have specialty items, full-service home movers can help. They'll do more than unpacking and packing your regular belongings. So, if you have chandeliers, grand pianos, paintings, mirrors, and pool tables, expect full-service movers to do the job well. They can get your items safely to your new place without damaging them.
Besides the above services, you can expect other things from your chosen full-service home movers. Sometimes, they can help you in ways you haven't thought of before, making them a wise investment for your relocation needs.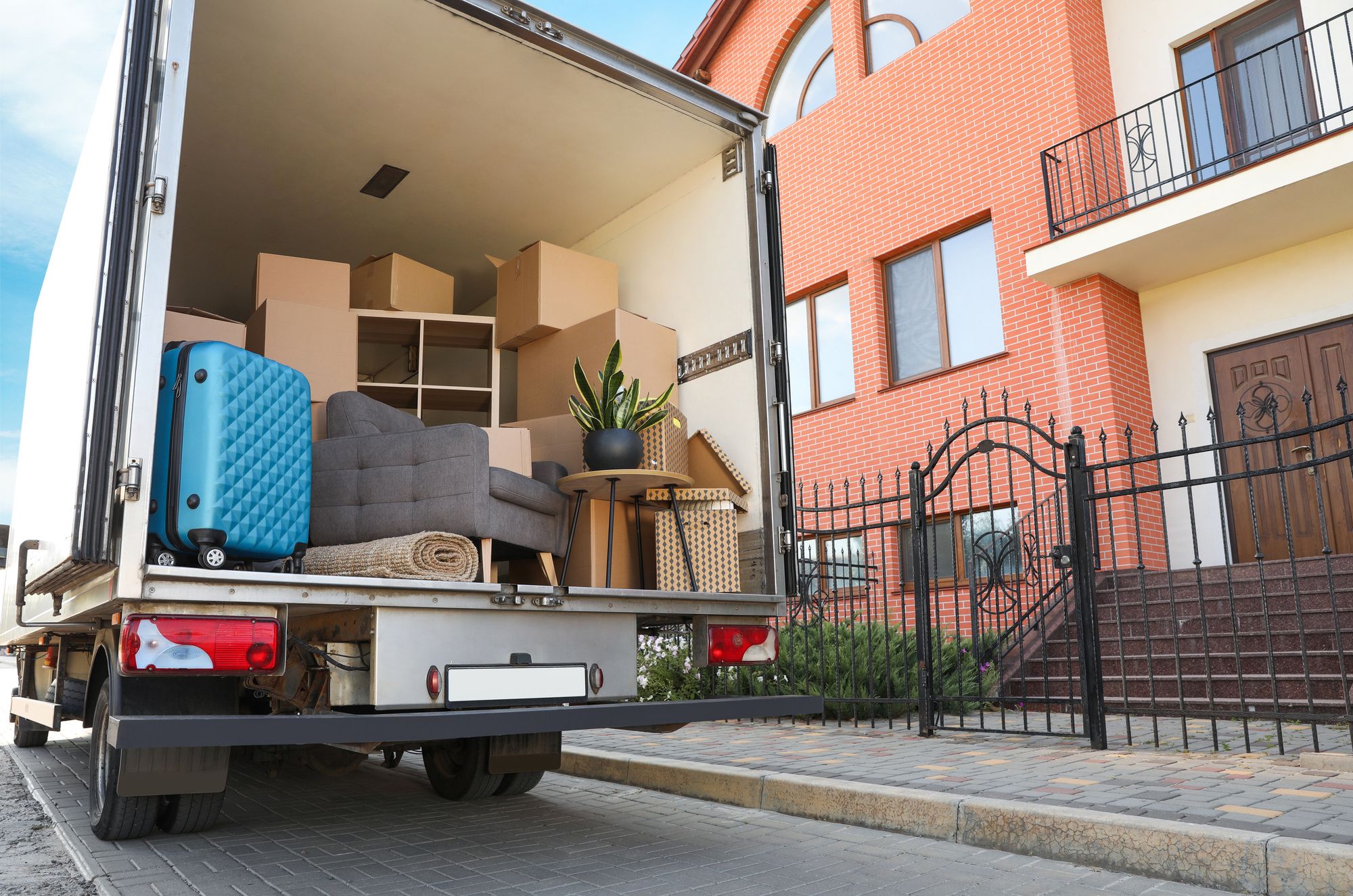 Advantages Of Hiring Full-Service Home Movers
There are countless benefits to hiring a full-service moving company. Whatever you're looking for, here are the things you can enjoy from choosing full-service movers:
Less Stress
Regardless of how resilient you are, moving can be a stressful experience, especially if it's your first time. You have to take care of packing and make time to declutter each room to know which items to bring to your new home.
To avoid stress, you might opt for movers offering full services. They can handle everything for you, no matter how big or small your house is. All you need to do is relax and prepare for your new home.
2. Offer Storage Solutions
One of the primary advantages of full-service movers is that they often provide storage solutions. If you're moving to another state or within your area, working with a mover with storage facilities may be handy. Remember that many unpredictable situations may happen during a move. Sometimes, you'll need a storage unit for a few days or weeks.
When that happens, it's nice to have movers who can offer you storage solutions. This way, you don't need to waste time searching for reliable storage facilities within your local area.
3. Save Money
Doing everything yourself may save you money, but hiring full-service home movers can provide you with the best possible value for your expenses. The reason behind it is that you'll get bulk rates for packing and moving services.
Full-service movers can help pack your items cheaper than you could by yourself since you don't need to order materials or supplies from various stores. These movers also charge less for trucks or vans in many cases. So, if you want to save money, hire full-service movers instead of looking for packing specialists and rental trucks or vans separately.
4. Avoid Painful Moving Injuries
The last thing you should deal with during a move is injuries. If most of your items are massive and require heavier boxes, hiring full-service home movers is best to avoid potential injuries.
Experienced movers know the proper ways of packing and loading your valuable items on the vehicle. They can also transport heavier objects without damaging them and compromising your safety.
5. Save Time
Moving without the help of professionals typically presents challenges that may turn things into chaos. If you don't want this to happen or have limited time to relocate everything, you should hire full-service home movers.
Rushing won't do good to your schedule and may result in mishaps, such as missing or broken items. With full-service movers on your side, you can complete your move efficiently and quickly.
These professionals can pack, drive trucks, and haul furniture. They may provide you with space and time to take care of other necessities, including transferring your utility services. So, if you want to get the work done faster, go with full-service movers.
Some professional movers even offer flexible scheduling options and door-to-door delivery services. It saves time and fuel costs from driving back and forth to transport other items.
6. Pack Your Items Well
Packing is time-consuming, particularly if you don't know which items to pack for your new home. One of the benefits of hiring full-service home movers is that they can take care of packing for you. Your valuables are handled with care, and they use quality packing materials, which reduce the likelihood of broken and lost items. So, if you don't want to lift a finger when packing your items, hire full-service movers to help you.
However, to make packing easier for movers, take time to declutter your items before you schedule them to pack your valuables. This way, your hired movers will know which items to pack first and which should be disposed of. If you can, assist them when packing your items in every room for a quicker process.
7. Protect Your Assets
Hiring full-service movers gives you peace of mind that your valuables are protected and in good hands. To keep your belongings safe, movers may ask you to sign legal contracts before they take care of transporting and packing. Moreover, full-service movers often provide liability insurance to ensure your valuables are safe.
8. Unload And Unpack Your Items
Aside from packing, full-service home movers can help unload and unpack your items. It's often a challenging part of the relocation, which can be of great help when you have professionals by your side. Since you don't need to worry about it, the moving process will be much less stressful and more efficient.
These are some of the great benefits of hiring full-service movers. Depending on your needs, choose the one that offers good value and quality services.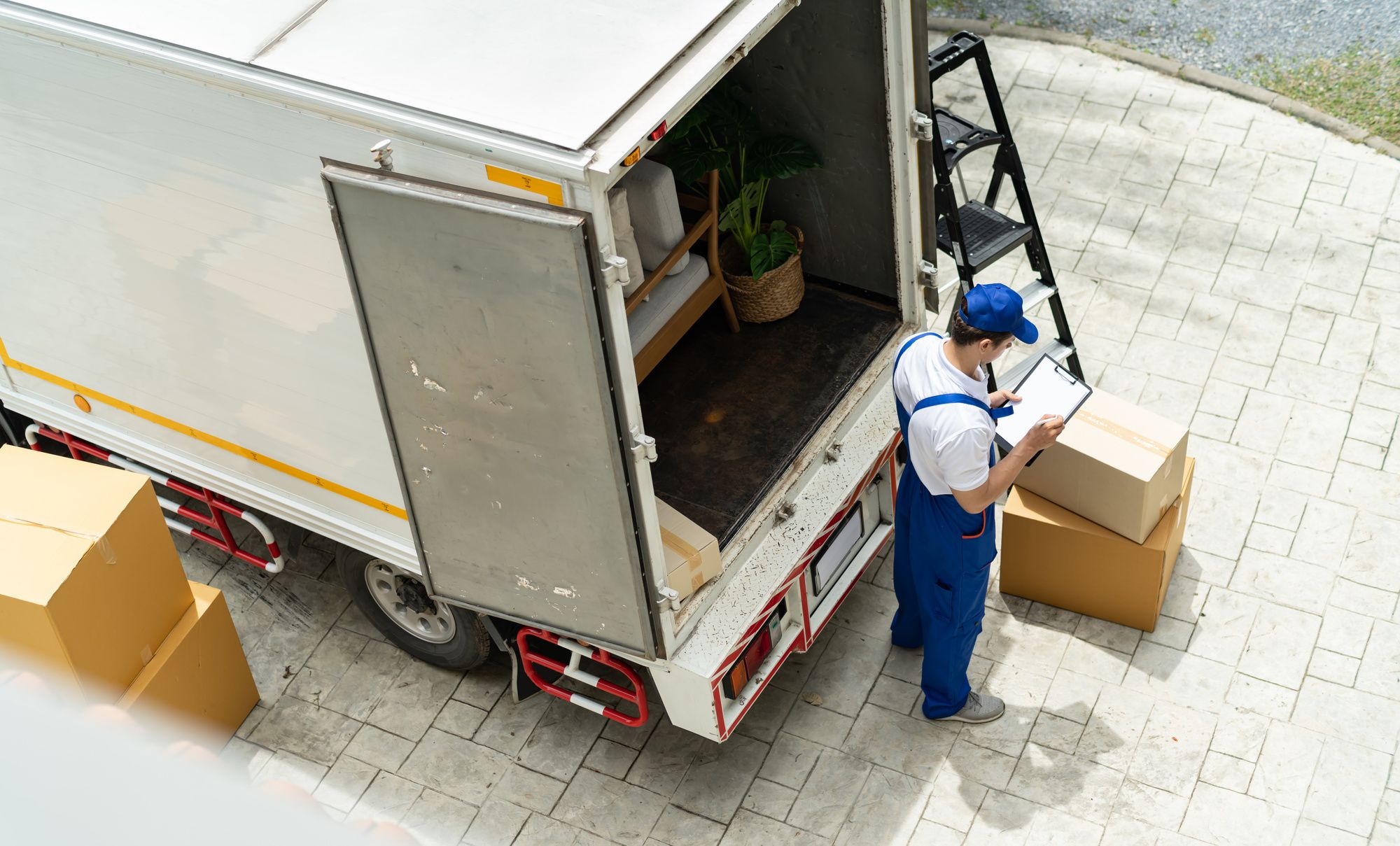 Tips To Choose The Best Full-Service Home Movers
To experience the advantages above, you need to choose trustworthy full-service home movers. While the choices can be confusing, proper research can help you make a well-informed decision.
To start, here are some of the tips to find the best full-service movers near you:
Get Estimates: When looking for a full-service moving company, be sure to get estimates, whatever your budget is. Doing so will help you determine which offers the best value and which can give you savings. If estimates are unusually low or provide deals over the phone or emails without further details, it's a red flag. A reliable moving company offers estimates with complete information regarding the job's scope.
Read Reviews: Word-of-mouth and online reviews are the best ways to choose a mover wisely. Clients often leave reviews to give their hired movers the rating they deserve.
The good thing about reading reviews is that you'll get more information about what to expect from the services and which movers get frequent complaints. Usually, you can read reviews on trusted websites and social media platforms.
Mention Your Specific Requirements: Every relocation is different. While others may require an interstate move, some may opt for long-distance relocation services. So, when hiring full-service movers, tell them your requirements so you'll know if they can work for you. Mentioning your specific requirements may also help full-service movers to prepare and make your relocation smooth.
Ask Your Friends And Family: Don't be shy to ask around about hiring the right full-service movers. Ask your friends or families for suggestions and recommendations. Some of them may have moving experience before and can give you an idea of which movers to avoid.
Check References: Professional full-service home movers are proud of their reputation and are always happy to provide references from previous clients. Take time to check such references because reputation is also a vital factor when making a decision. If a mover doesn't provide references, you might want to look for another one.
Book In Advance: One of the worst mistakes you can make when finding a moving company is booking too close to your move. Late booking may cause some issues, mainly if it's peak season. Sometimes, movers are booked for several days and may not help with your needs.
Once it happens, you may need to work with other movers who may not provide you with the best possible service. To avoid this, book in advance to prepare for your relocation.
Find The Balance Between Price And Quality: Determine the value of every moving company by comparing price and quality. Remember that a cheap mover isn't always an excellent choice, and the best movers can be pricey. However, high-priced estimates don't automatically mean quality movers. So, find the balance between the price and quality of services. This way, you can be sure that your time and money won't go to waste.
Trust Your Instincts: Whatever your relocation needs are, use your judgment when selecting movers. If you feel something off from certain movers, don't hesitate to look for better options and trust your instincts.
Ask About Additional Charges: Movers rarely include extra charges, including the cost of packaging materials, in the estimates. You won't know about such charges until you see them in the final invoice.
While you may have the money to pay for moving services, it's essential to ask about the additional charges of your preferred movers. This will give you an idea of how much you need to prepare to pay for the services and avoid surprises during your moving day.
Get Everything In Writing: Before you pay any amount of money, read the terms and conditions and be sure to get everything in writing. There are several kinds of moving contracts, and you should understand the terms thoroughly before signing anything. When you get things in writing, you can protect your assets in case something goes wrong. You may even file a complaint to warn other consumers.
With the different movers offering varying services and rates, it's easy to get swayed and settle with the one who offers the cheapest. If you want to make the relocation process hassle-free and convenient, use the tips to find a trustworthy full-service moving company.
Conclusion
Moving is undoubtedly a daunting task. But if you hire full-service home movers, you can guarantee that the process will be a breeze. With these professionals, you'll avoid damage to your items and keep your valuables safe during transportation. For best results, work with a reliable full-service moving company to reap the above benefits.