Construction, Architecture & Renovation
Remodeling Kitchen Ideas
The stomach is the gateway to the heart. If this is the case, then keeping the stomach happy is critical. And to do so, we'll need a wonderful kitchen where we can cook up delectable foods that will astound and please our tummies.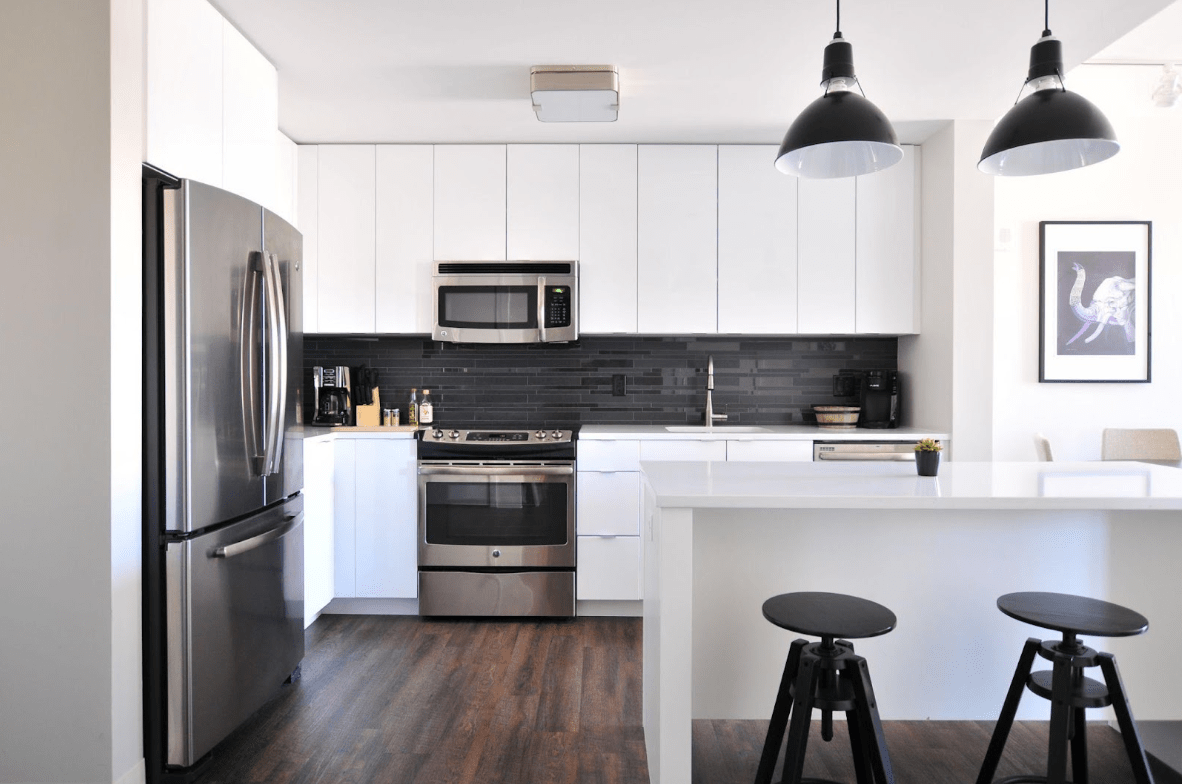 You may have noticed as residents that the kitchen is what pulls you in the most when you go to look at a house. The design of the floor plan, its usefulness, and even the hue of the wood cupboards and walls all have an impact on your decision. If this space is well-designed, it will make you feel at home because it arouses emotions of warmth and affection.
This is due to the memory of family meals this place evokes. It's where you laughed and chatted with your peers about your new experiences or where your mother cooked dinner for you while you studied or worked late.
Regardless of the emotions it conjures, the kitchen is what transforms a piece of land into a home.
That is why we have compiled a list of suggestions for you to consider when planning or remodeling your kitchen. A kitchen renovation is a fantastic investment, whether you intend to change the floor plan for the complete kitchen or simply add some stainless steel equipment to increase its utility.
1. One of the best makeover suggestions for your home kitchen update is using striking cabinet designs
Contrary to popular belief, cabinets can add a lot of character to your kitchen. Whether they are lower or taller cabinets, they could improve the room's aesthetic attractiveness as a whole.
White or simple wood cabinetry will help your small kitchen appear bigger. But when you can customize your kitchen cupboards to suit your preferences, why stop there?
We provide some recommendations if you're unsure how to approach the situation.
You can choose from a wide range of eye-catching cabinetry designs with Mediterranean themes for a modern kitchen. If you enjoy art, you can also use textured or decorative glass panels with refined patterns to help you feel more at ease and peaceful. With a little creativity and a few unique details, such as a custom range hood, you can completely transform the look of your new kitchen.
With innovative kitchen remodeling ideas and new interior design concepts, you can liven up and enhance the functionality of your kitchen.
If you have a big kitchen, you can place hanging storage for easy access in addition to the proper cabinets and a storage island. This is particularly helpful in a small kitchen where there may not be enough space for a kitchen counter at all and storage is constrained.
Thus, hanging open shelves or a creative kitchen remodelling might give much-needed storage without jeopardizing your vision of a sleepy contemporary kitchen or overburdening your counters.
Don't forget about the pantry. Keeping all of your food in the kitchen cabinets may seem more practical, but this is a risky option because it cannot take bulk purchases, which are frequently less costly. Set aside a small space to make a storage room so you can store food there for a long time.
2. Install stainless steel appliances of the highest quality
Nowadays, stainless steel is used in the majority of machinery due to its strength, purity, and tensile longevity.
The materials used in the past, such as iron, steel grates, and wood-burning furnaces, were useful but unstable.
Appliances made of stainless steel are beautiful and long-lasting. In addition to being immune to extreme heat and cold, they are also simple to clean. Contrarily, stainless steel equipment only needs a quick wash to get rid of grime and stains, leaving your kitchen spotless. In addition to their high-end utility, they also give your kitchen's décor a contemporary feel.
3. Add a dash of gleaming hardware
Your kitchen has a distinct appearance thanks to metallic structures. Whether a kitchen is current, modern, or even has a rural theme, metallic hardware looks good there.
Stainless steel serves to protect the kitchen sink because it receives the most maltreatment. Your kitchen will remain hygienic and clean for a long time because it won't rust readily and spots are simple to remove.
If you are a resident who is updating the kitchen to market your home, metallic hardware is a fantastic option. Guaranteeing that their duties will be minimal, it helps prospective consumers visualize their kitchen.
4. Countertops should be made of durable materials
Most people choose to save money on these unattractive items instead of the quality of materials used in cabinetry, countertops, tiles, and other comparable items because they want to pay for their interior design ideas to make the kitchen look pleasant.
But this is a faulty assumption.
The kitchen surfaces experience the most damage when you are preparing. They need to be of exceptional quality in order to resist fracturing, chipping, or warping under strain.
Despite the cheap cost, marble and granite surfaces have disadvantages like chipping, cracking, and even permitting the growth of germs. Although these materials are unquestionably sturdy, their porosity and obvious fissures make them a haven for bugs.
Conclusion
A kitchen remodel is a chance to give your family a special space and new experiences. It's the only spot in the home where members of your family and friends can congregate while enjoying a meal you've lovingly and carefully prepared.
To make a morning area where your family can congregate and start the day together, place a small table in the corner of the room. You can stay connected to your kids in the living area while they do their schoolwork or play by using the open-concept kitchen.
A kitchen can be made to do much more than just make meals; it can be a location for gatherings and celebrations.