Interior Design, Painting & Decor
Maximizing Comfort and Style in Small Student Apartments
Transform your compact student apartment into a cozy retreat with clever design tips. Maximize style and comfort on a budget, even during study breaks.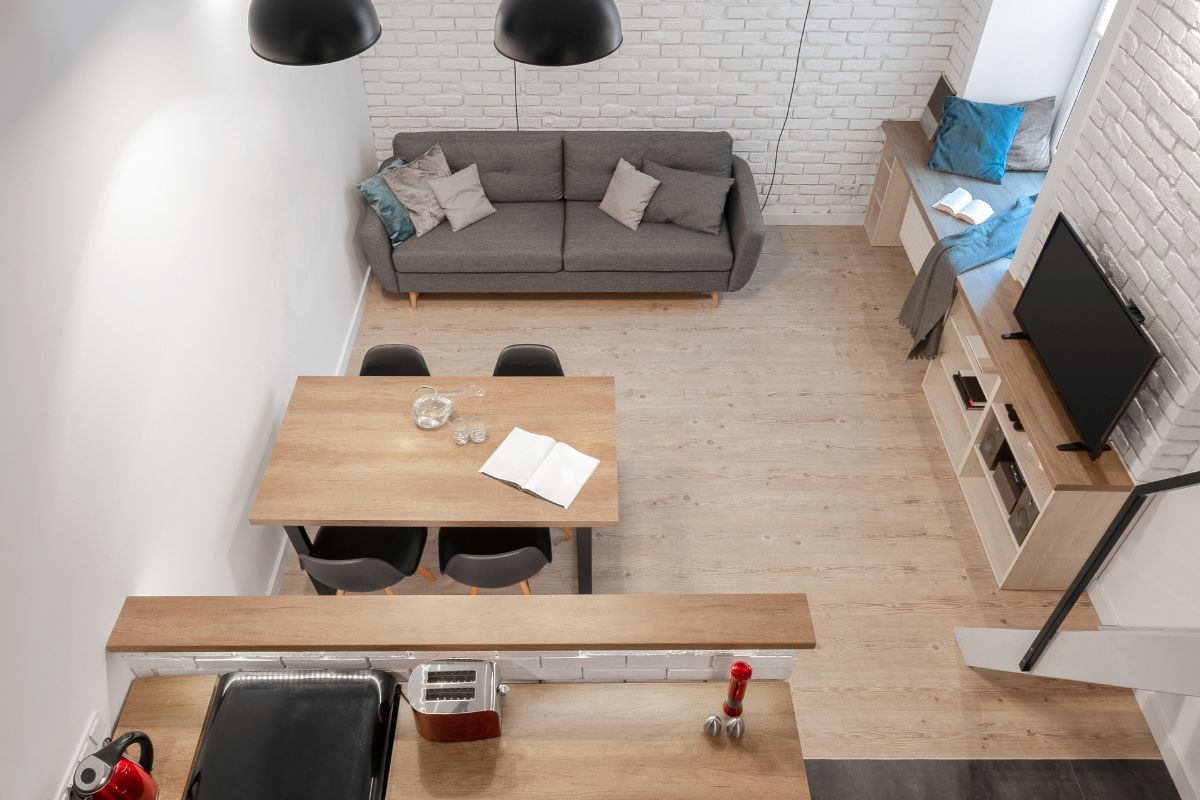 Living in a compact student apartment can present challenges when trying to create a stylish, comfortable living space. However, in between long hours devoted to thesis statement writing, students can find some clever solutions and design tricks to transform even the smallest studio or shared living quarters into a cozy oasis with plenty of personality. Taking study breaks to maximize comfort and style within a modest budget and square footage provides a creative outlet from the demands of writing papers.
Tips
Follow these tips to make the most of your apartment during free moments not occupied by perfecting your thesis.
Evaluate the Existing Layout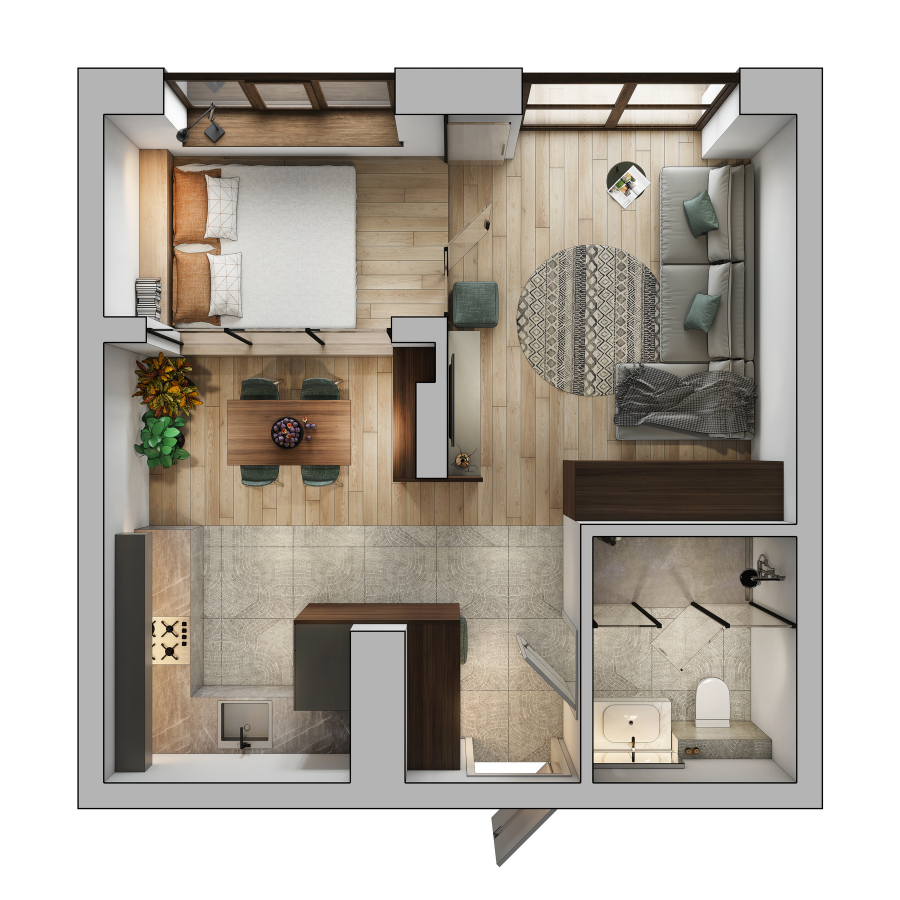 When first moving into a new apartment, step back and objectively assess the existing layout and any poorly utilized or awkward areas. Can the furniture arrangement be improved for better flow? Are there small odd spaces that could be repurposed? Take measurements and create a rough floorplan sketch to brainstorm ideas. Sometimes simple furniture repositioning can drastically improve circulation and open sightlines.
Consider mounting mirrors strategically to visually expand tight quarters. Incorporating vertical storage along walls via shelves, racks, and wall-mounted cabinets also prevents clutter from overtaking the floor.
Invest in Multifunctional Furniture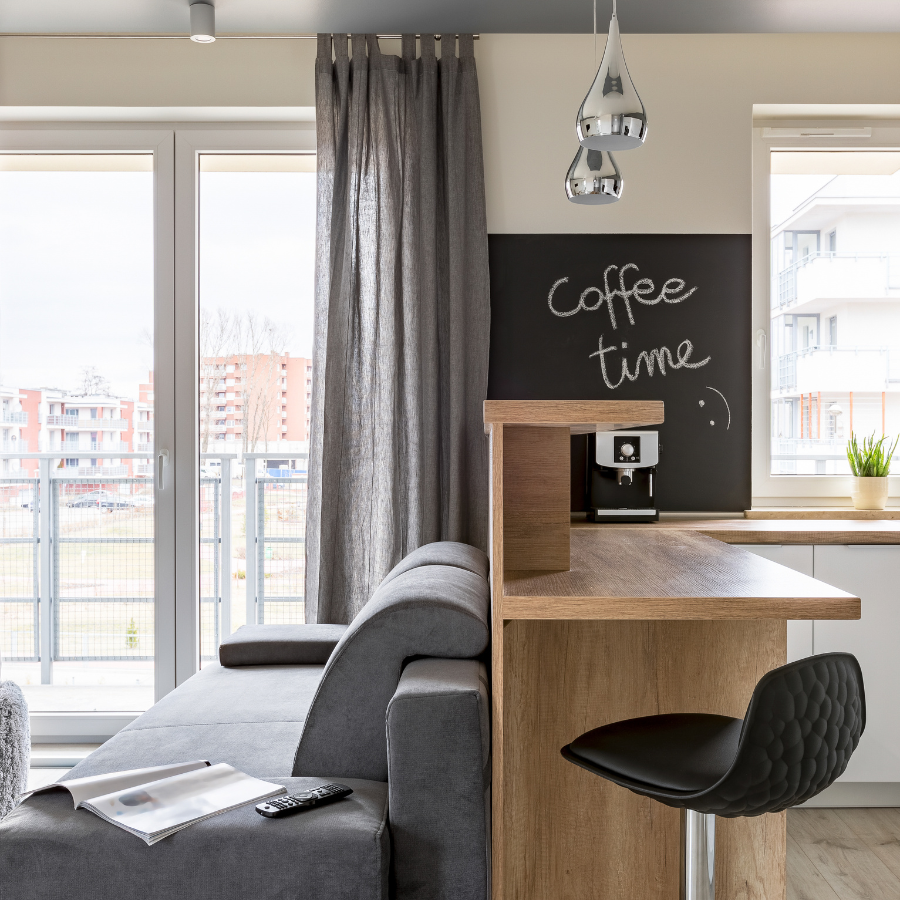 One of the easiest ways to expand functionality in a compact student apartment is through smart, multifunctional furniture. Convertible items serve double or triple duty - a sleeper sofa offers seating plus spare bedding for guests. Nesting tables stow away under each other when not in use. Look for beds with drawers built into the base for hidden storage, as well as folding workstations or drop-leaf dining tables fitted into tight spaces.
For studio apartments, experiment with room dividers or curtains to partition sleeping and living areas. This allows delineating somewhat separate zones within an open layout.
Embrace Vertical Space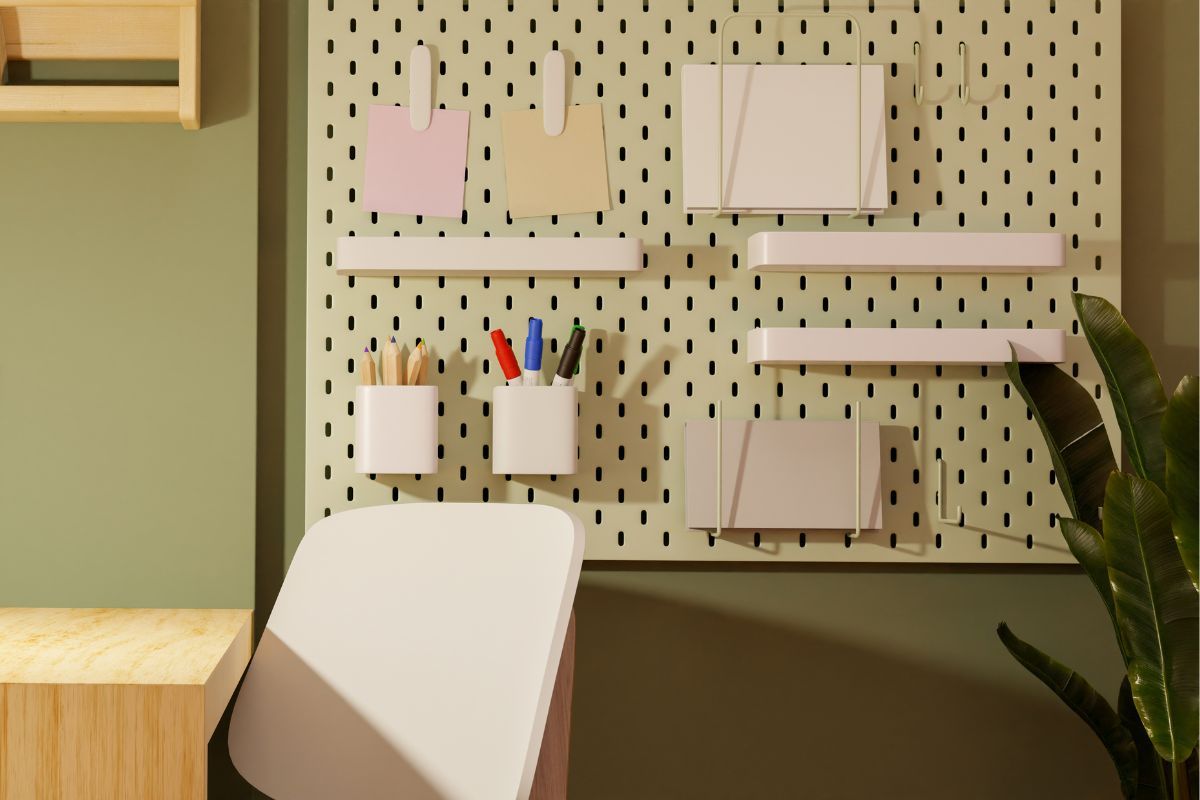 Take advantage of vertical real estate to get functionality off floors and onto walls. Floating shelves are ideal for displaying books, photos, and art while eliminating bulky bookcases. Mounted coat and key racks by the entryway keep these items organized. Over-the-door storage hangs on unused closet door panels to neatly corral items. For the kitchen, pot racks, spinning racks, and suspended utensil rods maximize cabinet and drawer space.
Wall-mounted lamps conserve surface area on cramped desks. Elevate workspaces with mounted shelving units or by installing corkboard as an organizational tool. There are endless ways to deploy vertical surfaces for streamlining clutter and access in a compact environment.
Incorporate Multipurpose Furnishings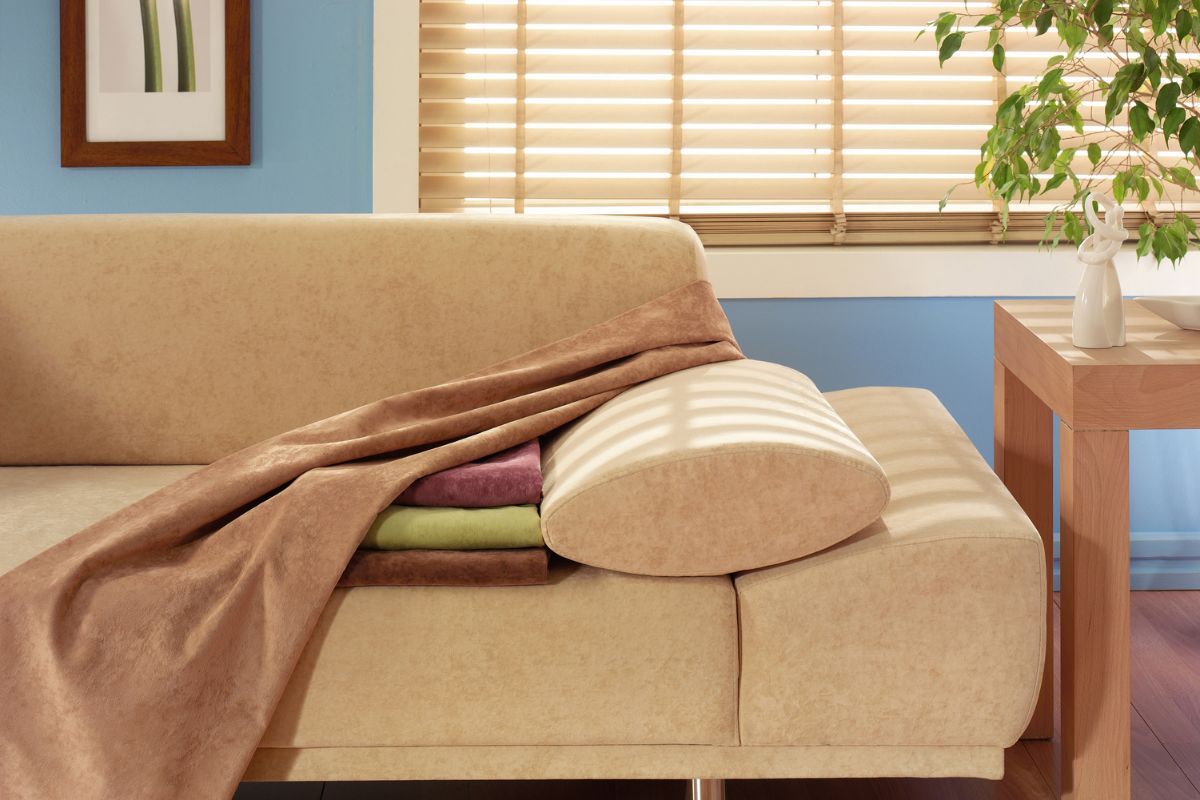 Doubling up furnishings to serve various needs is another space-saving tactic. Poufs or ottomans offer seating plus flip open to store items inside. A storage trunk can act as a coffee table with its top surface while containing household essentials within. Repurpose kitchen rolling carts as impromptu bedside tables or auxiliary counters. Look for furniture that can transition from one use to another, like a bench with hidden shoe storage. Get creative mixing and matching pieces to maximize flexibility.
Utilizing services like the best discussion board post writing services can provide extra income to invest in versatile furnishings. Just ensure versatile furnishings still feel cohesive through consistent materials and finishes.
Strategically Utilize Color and Lighting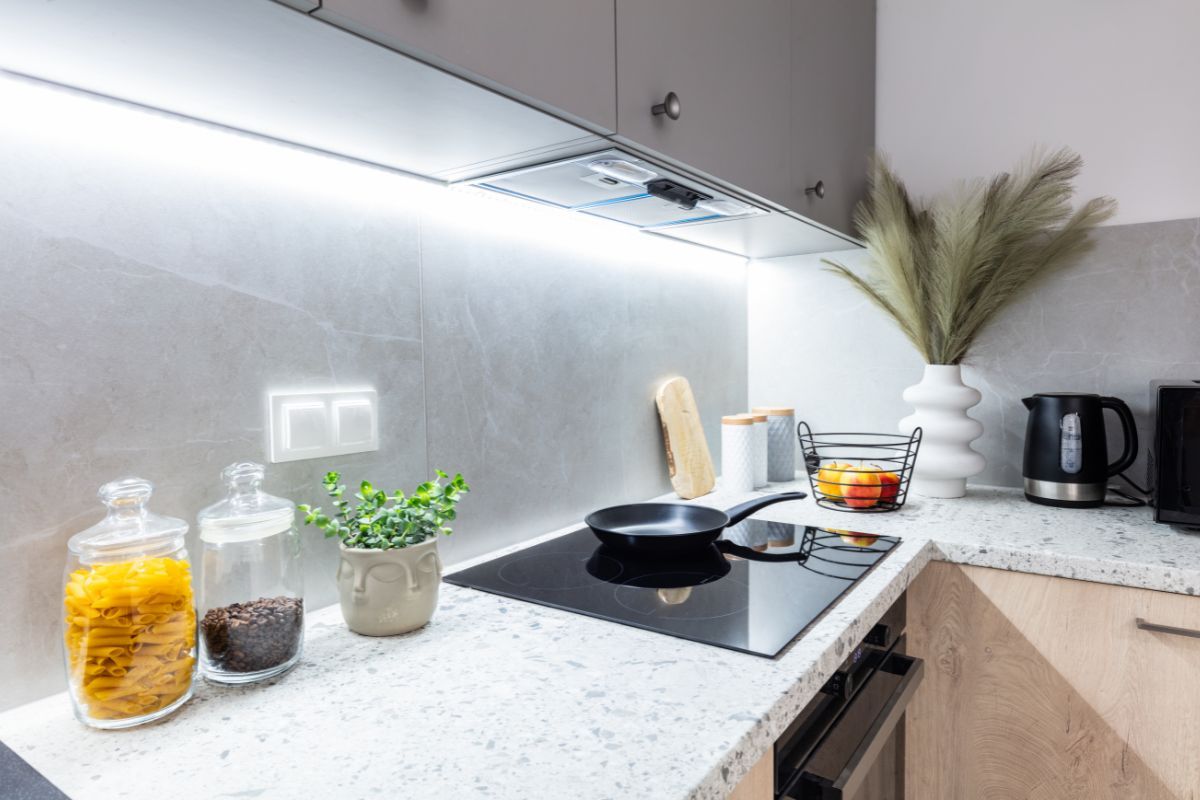 Visually expanding space relies heavily on color and lighting choices. Bright, airy palettes lend an illusion of more breathing room, as do reflective finishes and surfaces. Keep walls and ceilings light, varying tones rather than defaulting to stark white. Incorporate large mirrors to double perceived area and introduce depth. Use accent colours sparingly to avoid overwhelming the senses.
Ensure ample ambient lighting sources to brighten up dark corners or hallways. Where possible, paint ceilings and walls in the same color to maintain visual continuity. For studio apartments, differentiate "rooms" through distinct area rugs and targeted lighting schemes.
Find Dual Purpose Decor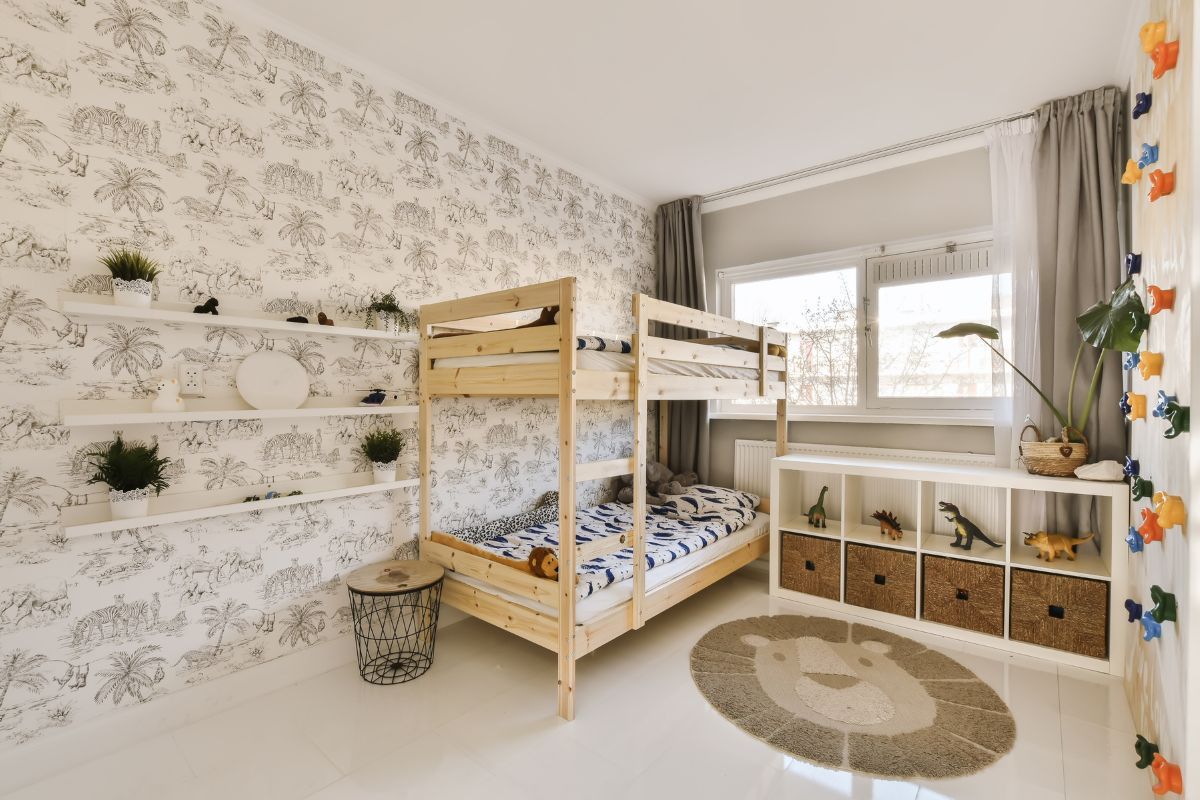 When agonizing over what decorative items to squeeze into a small living space, seek out accents pulling double duty. Choose framed artwork with bold colors to inject visual interest while concealing drab walls. Arrange floating ledges or rail systems to mount both storage bins and art displays. Utilize decorative bowls and trays on tabletops to corral smaller items ordinarily cluttering surfaces.
Paint or apply removable wallpaper inside cabinets to transform boring interiors into a colorful feature. Utilize baskets on shelving for additional concealed storage while adding texture. Every decorative detail can augment style while simultaneously organizing a tight layout.
Scale Down Furniture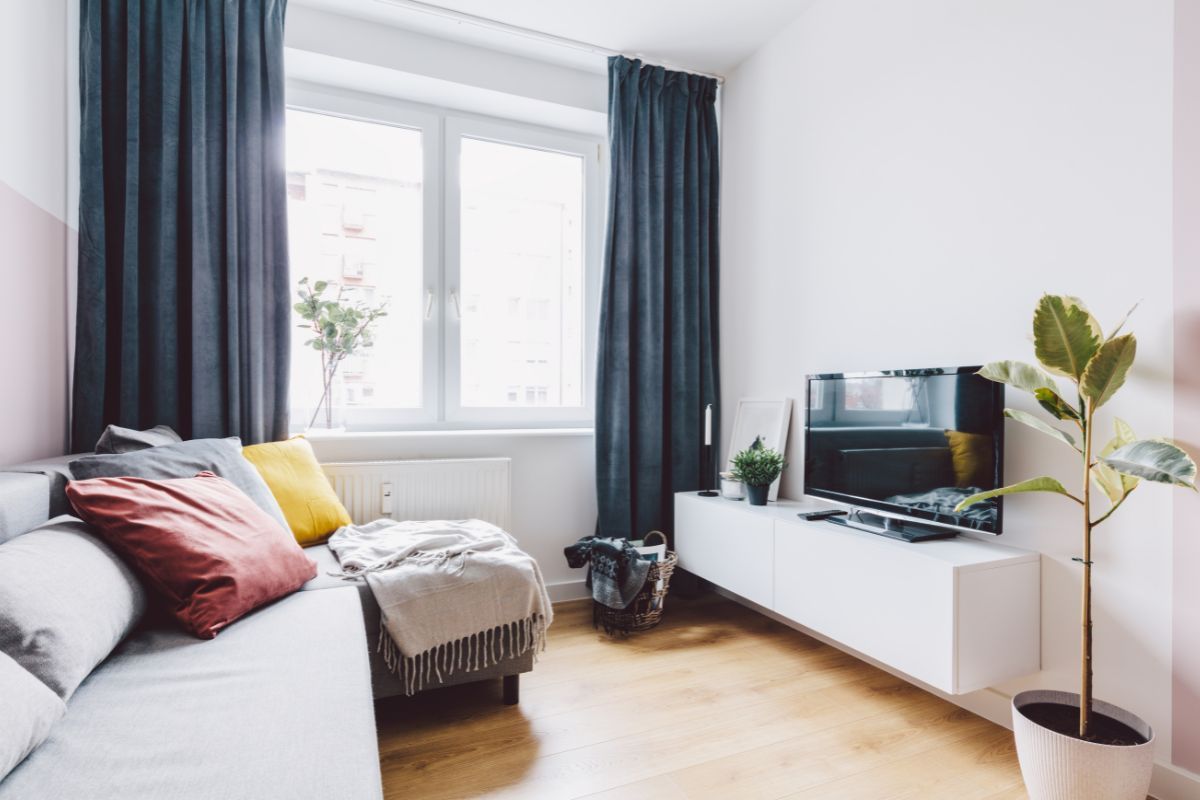 Filling limited square footage with oversized furniture eats up valuable real estate that could be better utilized. Seek out scaled-down furnishings with similar function but smaller footprints. Trade bulky sectionals for compact loveseats or apartment sofas designed with apartment living in mind. Swap out expansive dining tables for bistro sets or a convertible table with drop leaves.
Measure spaces carefully and opt for slimmer, low-profile beds and dressers. Limit pieces over 4 feet wide to maintain flow. For large furniture like desks or media units, add casters for mobility to modify arrangements as needed.
Design Flexible Sleeping Solutions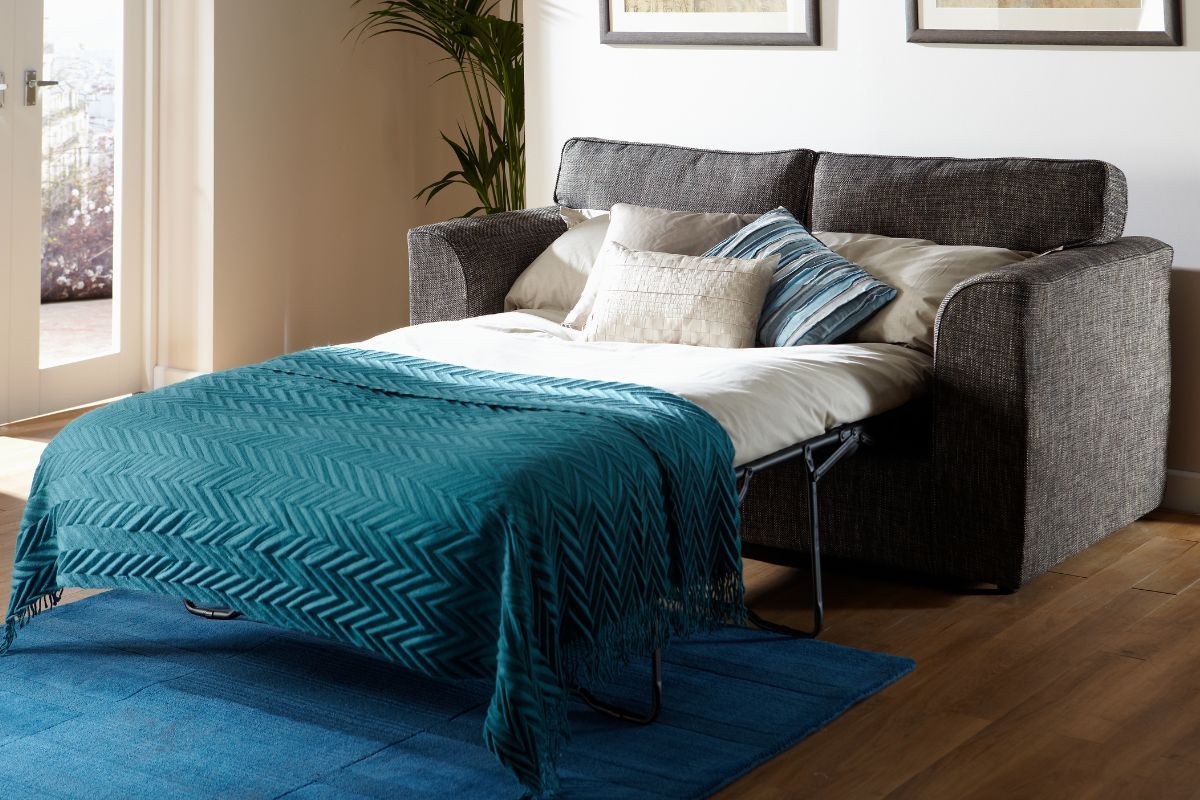 One major spatial challenge in shared apartments is accommodating sleep spaces, often resigning common rooms to dual-purpose bedrooms. Get creative meeting multifaceted sleeping needs through versatile design solutions. For studio flats, a Murphy bed tucks completely into the wall. Segment a larger room with screen dividers to allow privatized bunking.
Install under-bed drawers or overhead shelving to build in storage. For shared rooms, bunk beds grant each roommate their own separate sleeping nook. Or invert layout expectations with bedroom furniture like convertible desks or sofas transitioning to beds after hours.
Choose Multipurpose Textiles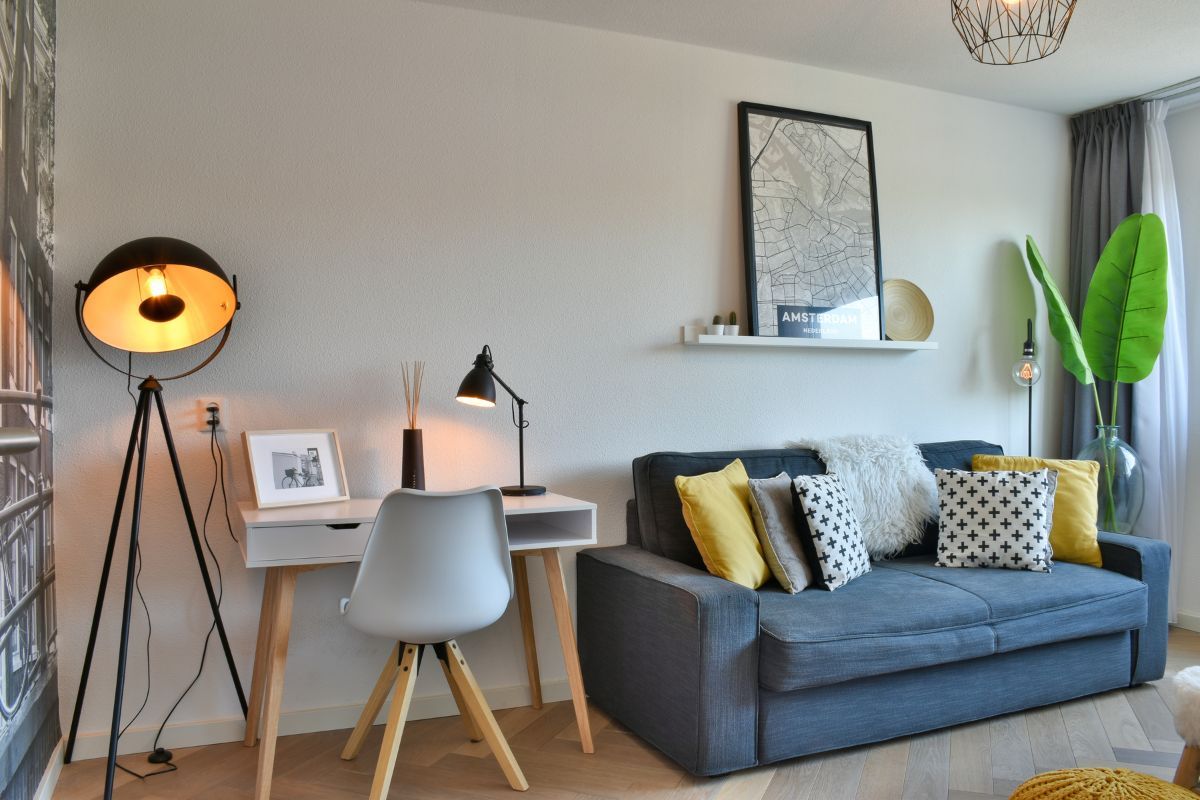 To inject color, comfort, and style economically, utilize versatile textiles serving multiple functions. Rugs define spaces while insulating floors and adding visual warmth. Drapes add privacy, soften hard surfaces, and control lighting. Slipcovers transform thrifted sofas and chairs or conceal worn upholstery. Durable poufs serve as footstools or impromptu seating. Layered blankets create living room coziness while offering extra bedding when needed. Swap shower curtains out seasonally to refresh bathrooms. With creative styling, textiles introduce affordability, flexibility and personalization over permanent built-in finishes.
Conclusion
Creating a stylishly livable environment even in the snuggest student housing may seem daunting. But with clever solutions and a few compromises, cramped quarters can feel comfortable, neat, and personalized. The key is staying organized, multi-purposing furnishings creatively, and keeping scale and versatility in mind for both decor and furniture. By embracing the challenge of a modest footprint, you can stretch square footage farther and take ownership of a distinctly efficient, yet still fashionable, first home.