Kitchen Cabinet Renovations: Types Of Design Ideas
Kitchen cabinets should be functional and beautiful, and there are different designs available on the market today. Check out these tips for selecting the right one.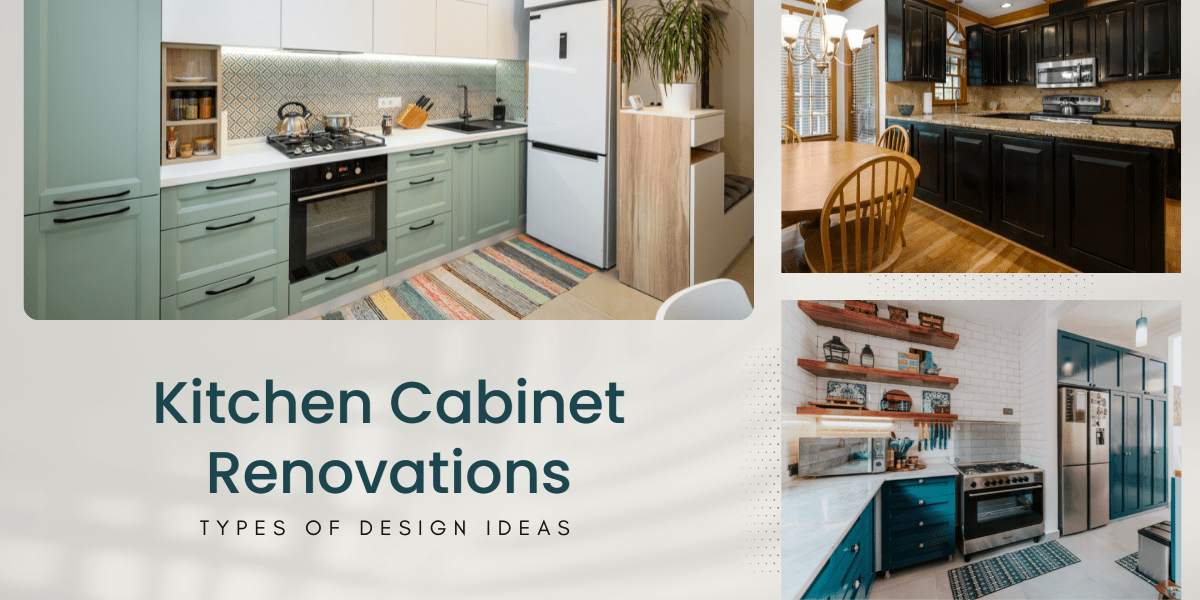 It is undeniable that the kitchen is one of the most important parts of your house; it determines your home's architectural style. The desire to have a neat, clean, and attractive kitchen is always present in our minds, however, we also aim to make it look unique so that it becomes a more elegant and beautiful space within our homes!
So, Are you planning on renovating your kitchen? But are unsure what type of cabinet will work best for your new kitchen look? In that case, you have come to the right place. Throughout this blog, we will introduce you to a few cabinet styles that might enhance your kitchen and help you achieve the design of your dreams.
Glass Front Cabinets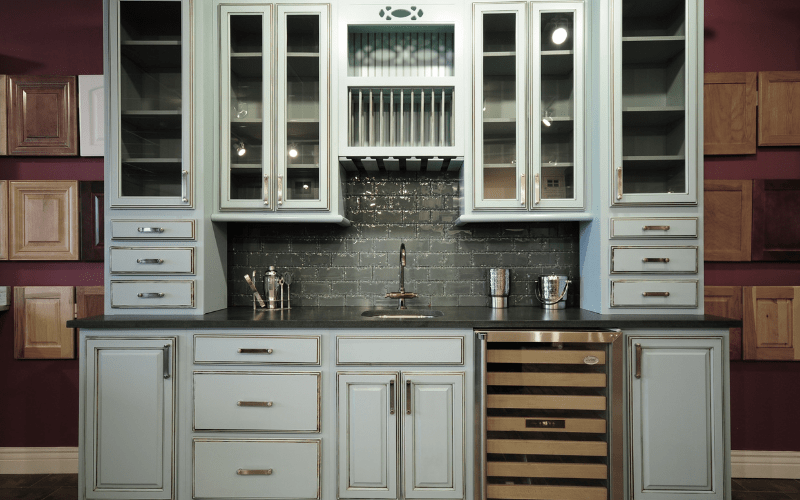 These help you look through the inside of the cabinets. If you enjoy displaying your unique cutlery and kitchen essentials, this style is a great choice. They are stunning and add light to your kitchen. Glass front styles are considered classic and can be found in most modern kitchens today since they look captivating. Therefore, we strongly recommend you consider this appealing style for your new kitchen design.
Shaker Style Cabinet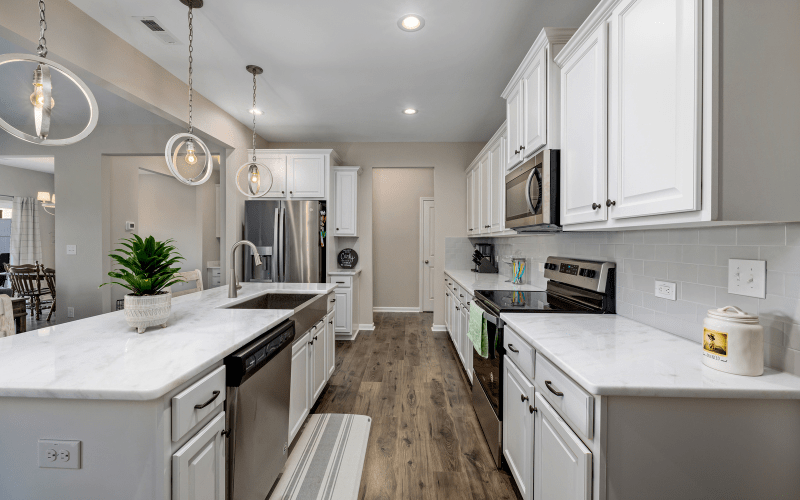 Shaker styles are simple, clean, and aesthetic. Their popular features are flat panels, a simple slab with squared edges, and straight lines. They are minimal, making them a classic and favorite style out of all other cabinets. Their subtleness and flexibility make them unique from the rest, making them a go-to choice for kitchen redesigning.
Slab Door Cabinets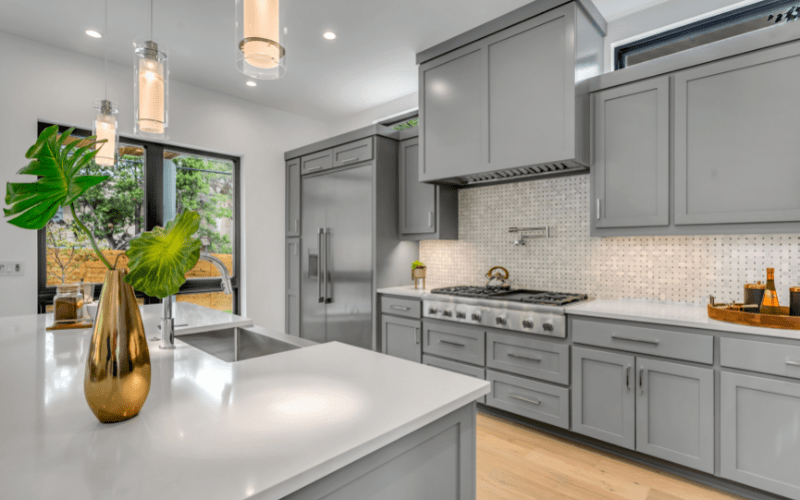 These cabinets are the most modest and basic of all cabinet designs. They stand out from the crowd because of their simple design and appearance, which makes them appear elegant. They are easy to clean and maintain, and most importantly, they are less expensive than other designs if you're looking to remodel your kitchen on a budget!
Base Cabinets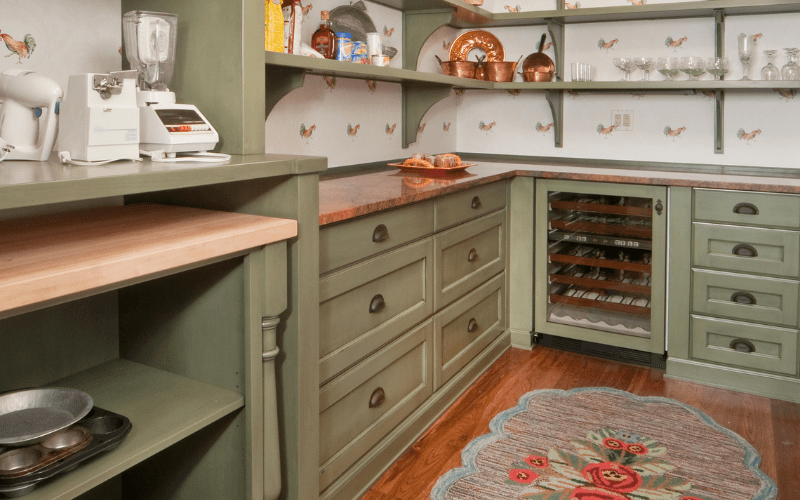 These cabinets, as the name implies, are the bottom cabinet designs. They are spacious and are available in a variety of styles. Their ample space makes them ideal for storing heavy items. Since they are at the bottom, they serve as the foundation for other cabinets.
Raised Panel Cabinets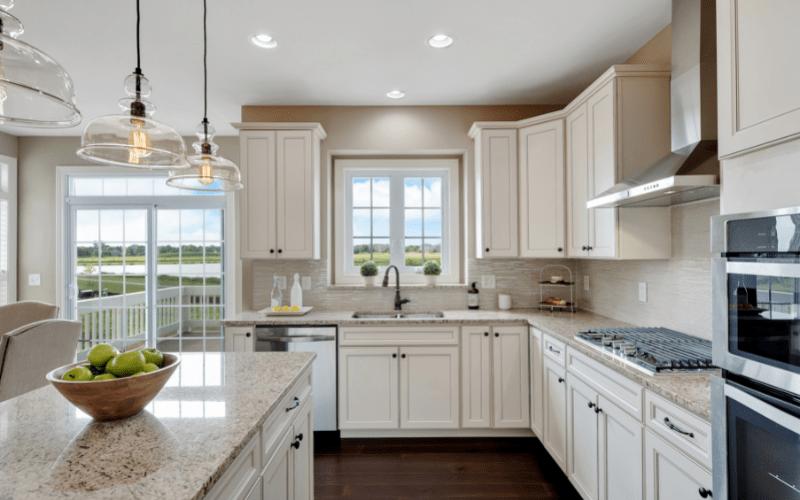 Raised panel cabinets are a common type of cabinet design in kitchens. They can be found in both traditional and modern kitchens. The three-dimensional structure of these objects makes them stand out. The center panel of these cabinet doors is raised or set higher to give the design a defined dimensional look.
With these design ideas, if you want to remodel your kitchen and give it a whole new look, Hometriangle offers interior designing services to help you make your home a better place!