Electronic & Appliance Services
How To Choose The Right Geyser: The Complete Guide
There is little information about Geysers and what type of Geysers fits our bill. Worry not because we have a list of tips to help you purchase the best geyser.
Introduction
Winter is coming! So is the time we struggle to take a bath. Now is the time to buy that geyser to have a comfortable bath. But let's admit, there is little information about Geysers and what type of Geysers are suitable for us. Worry not because we have a list of tips to help you purchase the best geyser for this winter. (You can hold your breath because the list is short):
1) Kinds Of Geysers
a. Instant Geysers
Instant Geysers, as the name suggests, provide hot water without a storage tank. They are not as big as regular Geysers and eliminate the time to heat the storage tank because there isn't one in it.
b. Storage Geysers
These are the conventional Geysers where a storage tank stores hot water and preserves it for later use. This type of Geysers is suitable in a household with a constant need for hot water and a place where it's big enough to be installed.
2) Storage Capacity
This tip is on top of this list because people often prefer a small geyser, unaware of how the Capacity of a geyser affects its overall performance. Deciding its Capacity should be directly proportional to the size of your family. For example, if you live with 3-4 people, then buying a 20-45 litre geyser would be sufficient. But, if you live in a joint family (Typically with 7-8 people), a higher capacity limit in a geyser would be ideal.
3) Electricity Savers
People avoid buying a geyser due to the electricity it consumes. However, there are plenty of energy-saving Geysers as a solution to this problem. Buy an energy-efficient geyser with a capable storage capacity to reduce your electricity bill and save electricity. Here are some suggestions for you:
Disclaimer:- The products mentioned below are solely our personal suggestions and not intended to be product endorsements.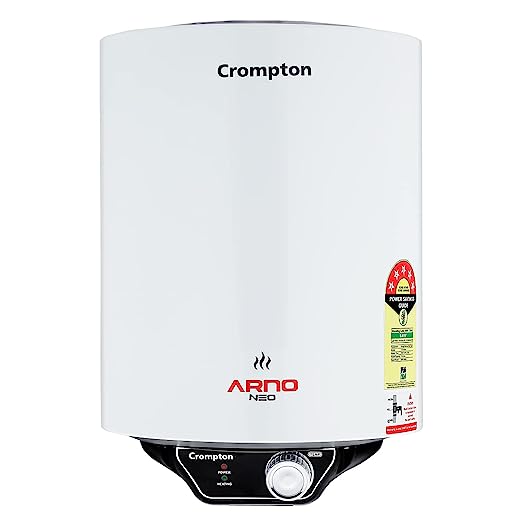 Crompton Arno Neo 25-L 5 Star Rated Storage Water Heater with Advanced 3 Level Safety (White)
Buy Here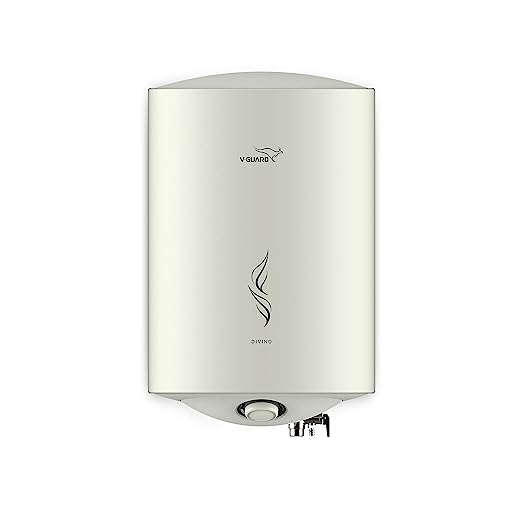 V-Guard Divino 5 Star Rated 25 Litre Storage Water Heater (Geyser) with Advanced 4 Level Safety, White
Buy Here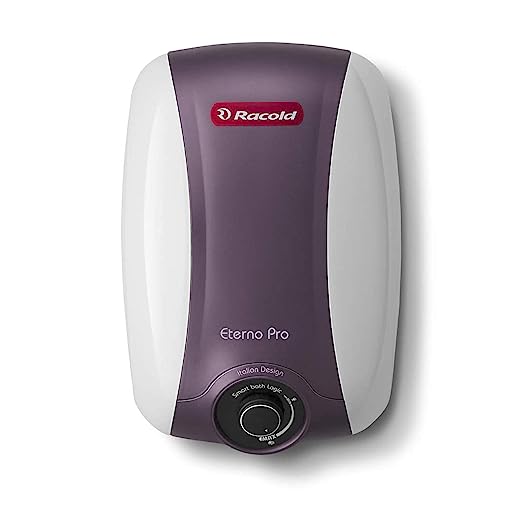 EE 5 Star Storage Water Heater (Geyser) with Free Standard Installation & Pipes |Extra Durability with Titanium Enamelled Coating |Smart bath Logic |3 Levels of Safety
Buy Here
4) Different Power Sources
While there are mainly two kinds of Geysers (Instant & Storage Geysers), there are different kinds of geysers whose power sources are gas, electric, or solar.
a. Gas Geysers
They use liquified petroleum gas (LPG) as energy to heat the water. This consumes less electricity and is easy to install.
b. Electric Geysers
This is the most popular type of geysers people prefer. This uses electricity as the energy source to heat water. While this is easy to maintain than a Gas geyser, it consumes more electricity.
c. Solar Geysers
This type of geyser is the most efficient compared to gas and electric geysers because it uses sunlight as an energy source, unlike electric and gas geysers. Solar geysers have become popular recently because it's eco-friendly and also healthy for the environment.
5) Do Not Overlook Safety
There are hundreds of geysers available in the market. But it is crucial to check the important safety features like temperature control, automatic thermal cut-off, and safe valves to relieve pressure. Do not consider buying a geyser unless the geyser contains these safety features.
6) After-sales Service
There are plenty of brands that sell geysers, but seldom there are brands that provide customer support and service. It is important to keep this in mind while buying a geyser since there should be an expert you can rely on during any geyser complications.
Pro Tip:- Do not forget to check the warranty period a geyser brand provides to avoid repair & replacement costs.
Conclusion
While these tips can help you choose the best geyser, it is advisable to consider your budget and read reviews of the products you want to buy to save the trouble of constant repair & damages and to not empty your pockets in the pursuit of purchasing the best geyser.