How Property Management Companies help you with Investment Property
Property Management is so much more than overseeing the transaction and supervising the maintenance of the building. Read how it helps in the aspect of Investment Property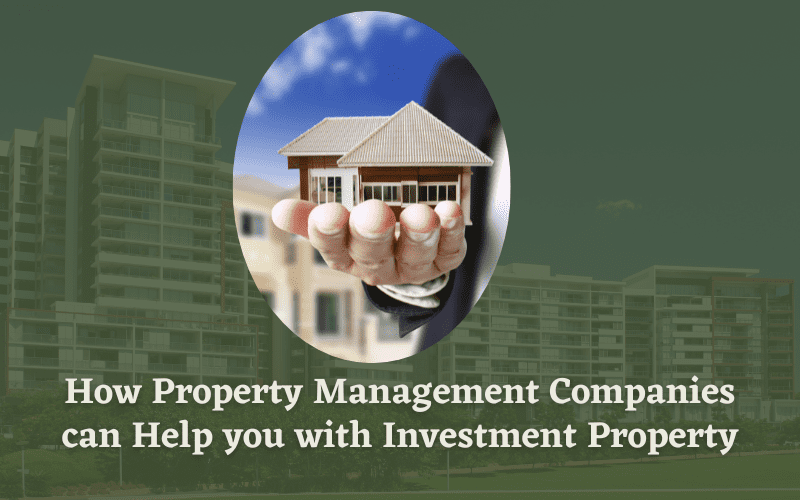 For every investor, buying their first rental home is a significant milestone. It's one of the biggest investments you can make, and if you put some time and effort into it, it may be a terrific method to get passive income.
However, you need to start with the fundamentals before becoming a real estate tycoon and establishing an empire. Finding a home, obtaining a mortgage, and finding quality renters are all crucial steps in buying your first rental property.
Requirements For Purchasing An Investment Property
There are some requirements you need to acknowledge before purchasing an investment property. A 20% down payment and a minimum credit score of 620 are needed for a fixed-rate mortgage for a single-unit investment property.
The minimum credit score required for an adjustable-rate mortgage is 620.
The requirements for a rental property are relatively comparable to those of a mortgage for a primary house, except for the down payment. You'll still need to go by the 2/2/2 rule, which requires you to verify your assets and give your mortgage company copies of two years' worth of tax returns, two years' worth of W-2s, and two months' worth of bank statements.

What Makes A Good Investment Property?
You should check the property against a few particular criteria to see if it would be a wise investment.
Which are:
No Fixer-uppers
No Vacancy
The Rule of 1%
10 essential steps for buying your first investment property
How do you make an investment in your first rental property? The easy steps are listed below.
Homework is a must- Any property may get purchased, but calling it a rental is not a successful strategy. What you wish to accomplish and how you outline to do it before you go too far. Do you prefer single-family homes or complexes? Do your research.
Ready to be a Landlord?- For some people, becoming a landlord might imply different things. One way to become a landlord is to learn how to do things around the house; another way is to hire a professional property manager in Austin, Dallas, or others in your area.
Evaluate the financial position- Make sure you can afford it before making a real estate investment. You need enough cash to cover the costs of purchasing a rental property.
Pre-qualify yourself- Get prequalified for a mortgage even if you're simply thinking about buying a rental property. Although it isn't a formal approval, it will let you know how well you'll do with lenders.
Clear up personal debt- The cost of owning a rental property might increase significantly. Landlords should have funds saved aside to pay for any unforeseen expenses.
The right strategy- Your investment buy depends on your investing plan. Build a successful one slowly and consistently.
The right location- The location of an asset is more important than everything else when purchasing a first rental property. Demand and value will get influenced by proximity to desired destinations.
Exercise due diligence- To arrive at a suitable offer, ascertain the fair market worth of the property. Get the house checked out.
Make Use Of A Realtor- Every dollar spent on a rental property reduces the monthly cash flow. You'll receive the finest bargain if you work with a competent real estate agent.
Make the jump- You may spend all day reading books and listening to podcasts, but eventually, you have to take the risk and extend the initial offer.
Benefits Of Using A Property Management Company
You receive high-quality renters, fewer legal issues, shorter vacancy times, long-term tenants, more effective rent collection, lower upkeep, and repair costs, and an increase in and maintenance of the worth of your rental property when you hire a competent property manager.
The advantages of owning investment property are practically endless. Use Home Triangle platform to get your investment property enterprise off on the right foot. We can help you buy your first property through our network of property management companies.