Interior Design, Painting & Decor
HomeTriangle Guides: Handles And Latches In Your Flat-Panel Kitchen
Read HomeTriangle's picks on the best handle and latch choices you should consider in your flat-panel kitchen cabinets.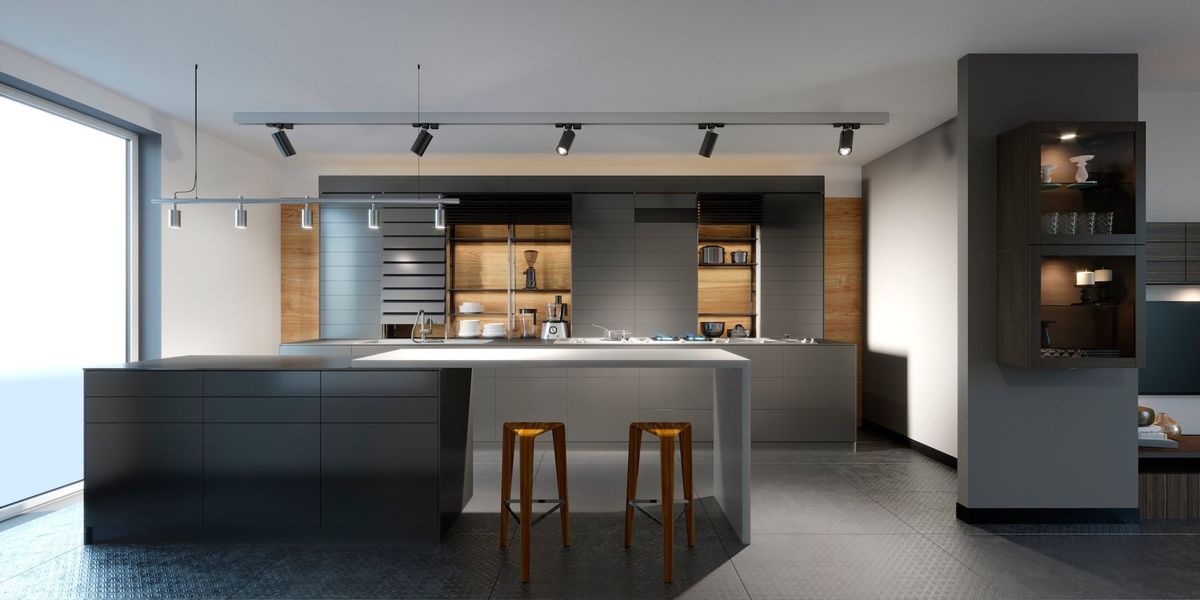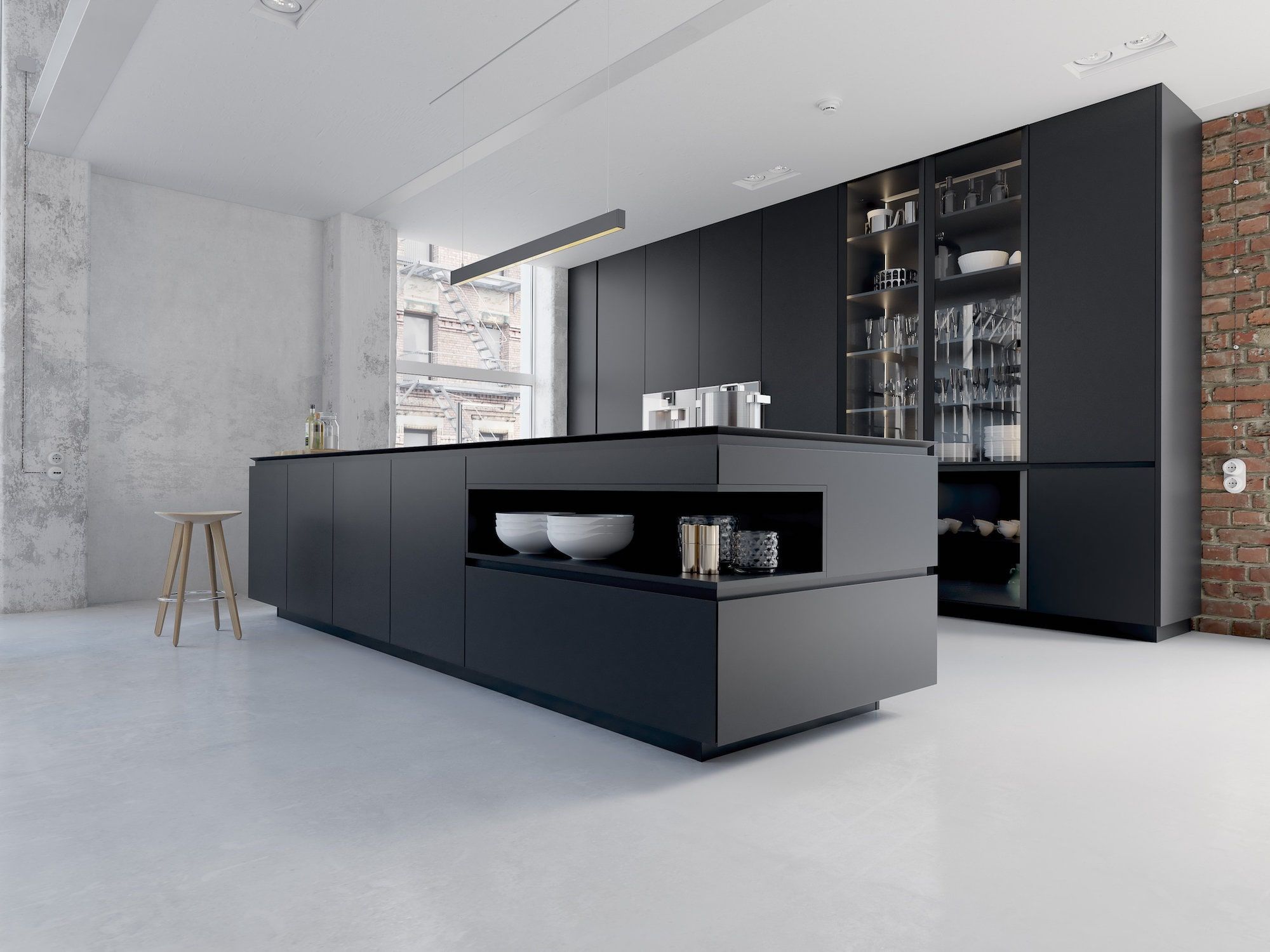 Flat cabinets or tiled doors are most commonly seen in modern kitchens. The essence of this style is usually minimalist decoration, letting natural materials speak for themselves. It could be a wood grain to make a statement or a simple linear train on a glossy white cabinet. Regardless of the style, this look draws strength from restraint. Therefore, slender hardware choices can make a big difference in a kitchen with a flat cabinet.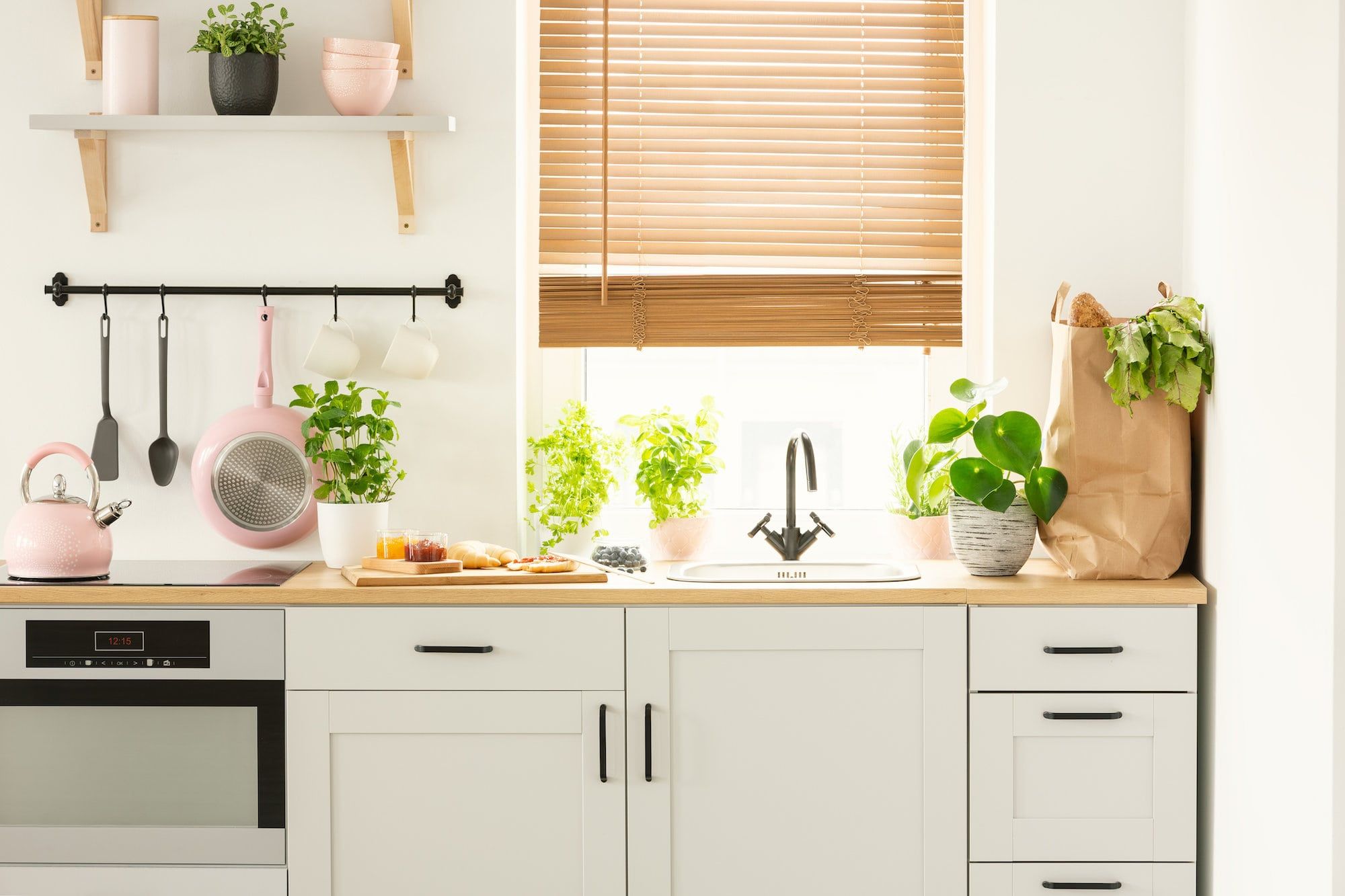 Best Handle and Latches
Read HomeTriangle's picks on the best handle and latch choices you should consider in your flat-panel kitchen cabinets.
1. Tubular Stainless Steel Bar Pulls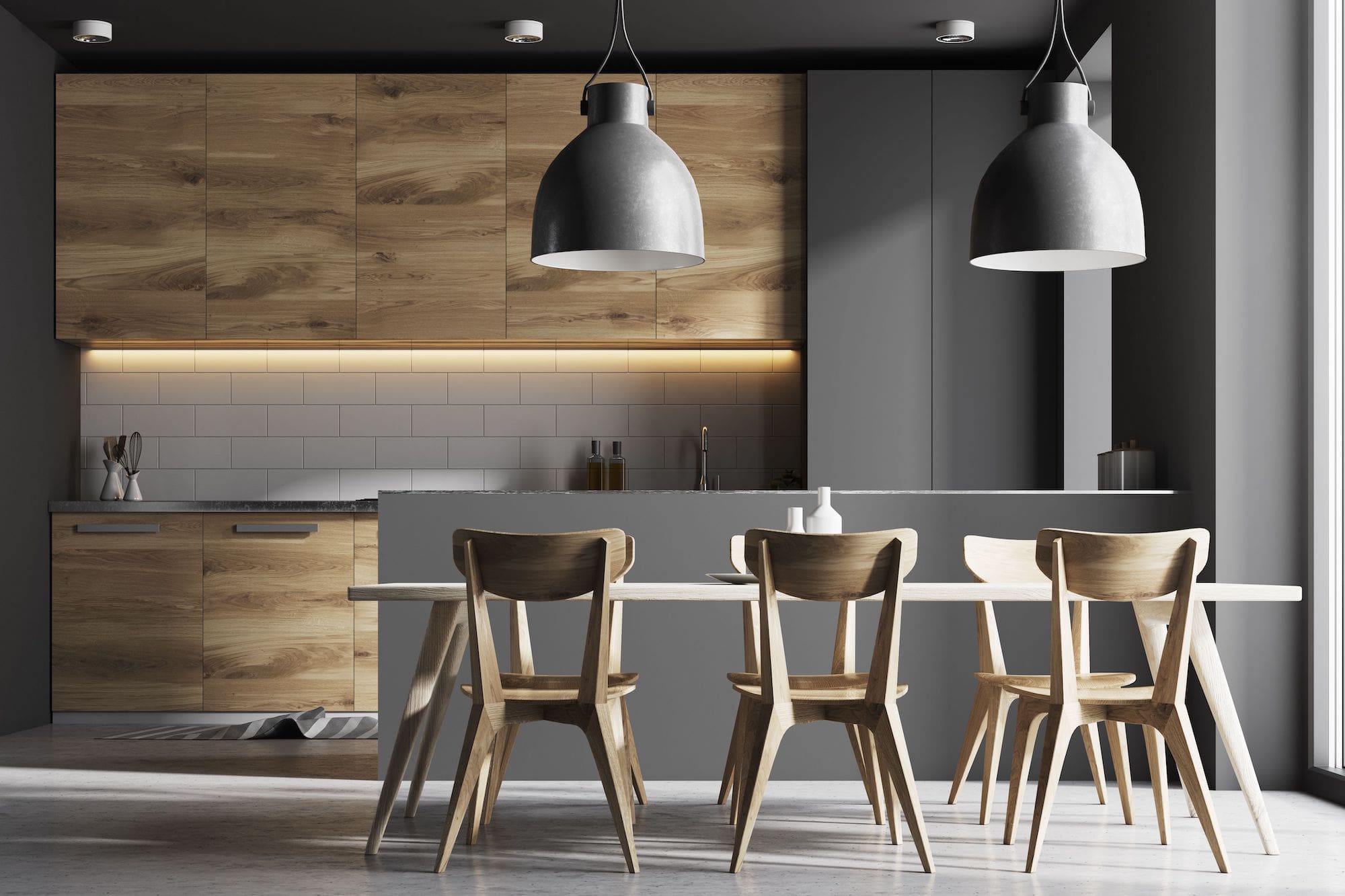 It is one of the most popular kitchen cabinet hardware styles in the past 10 years. You can find them in classic Shaker-style cabinets and modern flat screens. Put it on the door or drawer as much as possible. In this style, the end caps are flush so that small parts do not stick out or get caught in the pocket.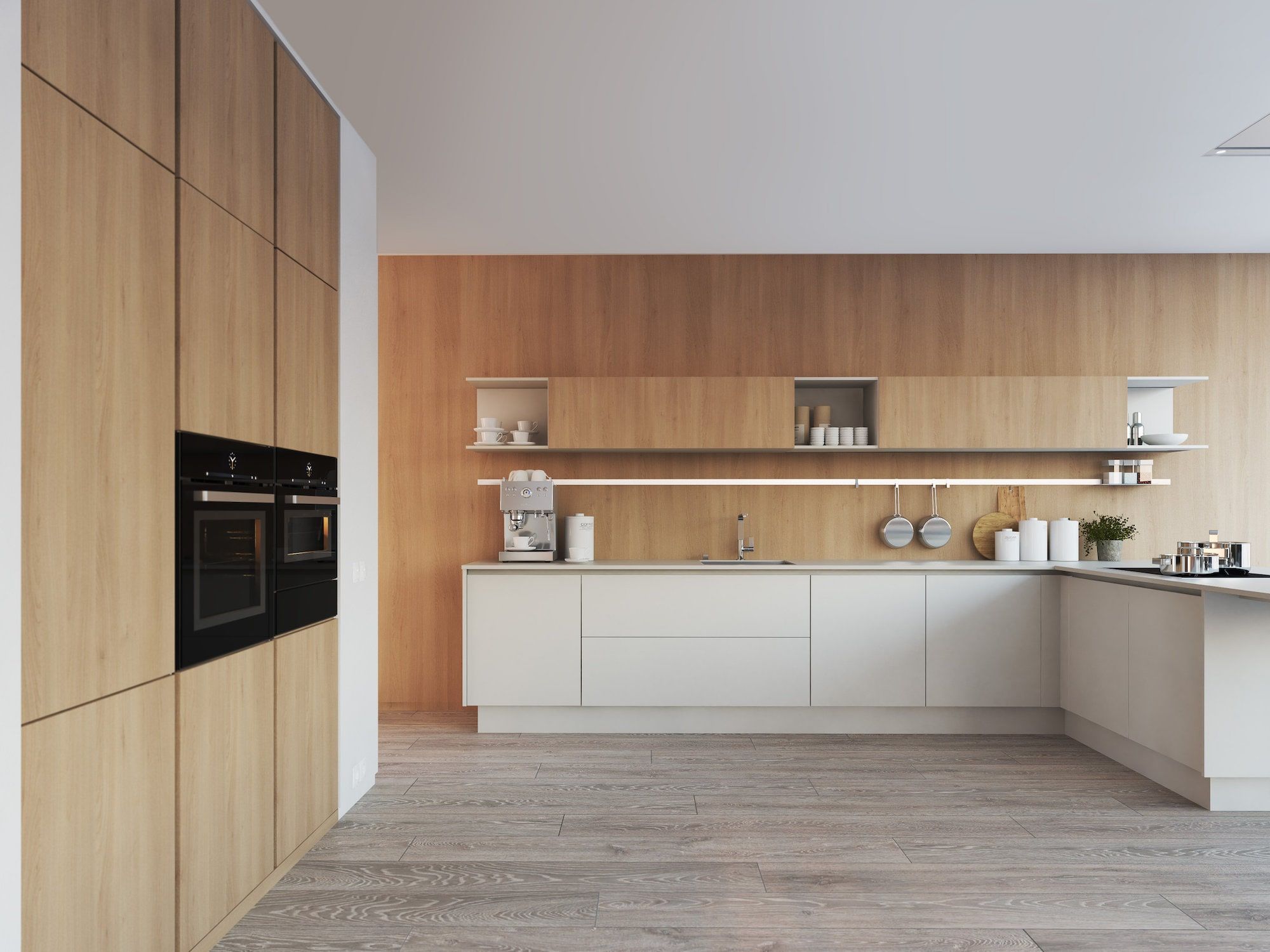 Modular kitchen designers know what I'm talking about. This is the most popular flat cabinet handle. The end protrudes from the threaded hole to contact the main body. This is a design that will stand the test of time.
2. Flat Bar Pulls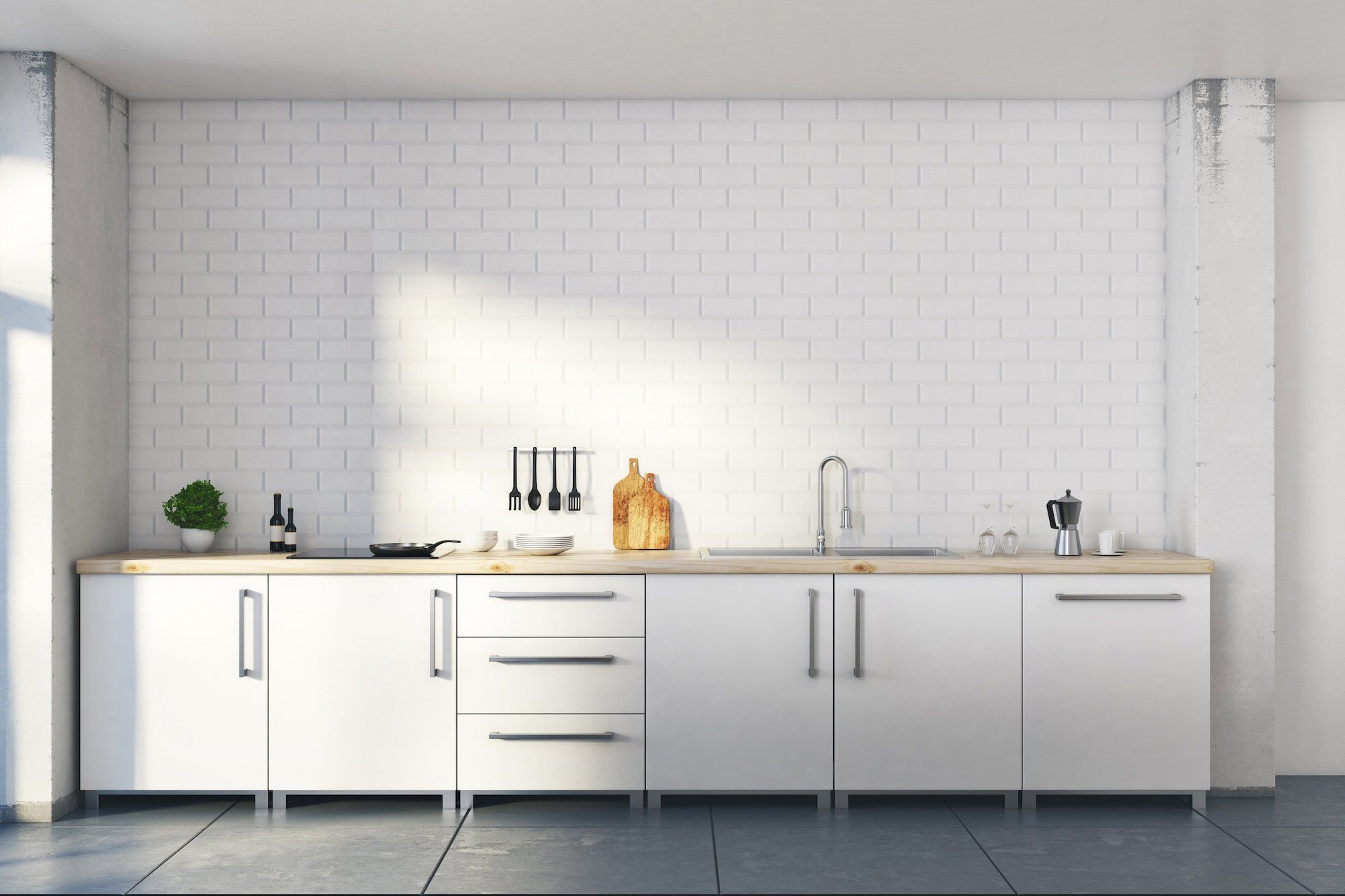 These are the appeals of modernists who like angular edges and linear elements. To some people, this may seem like a silly difference, but in modern design, these small statements make a lot of noise.
What do they do?
Add a strong linear feel that accentuates strong square and rectangular elements.
Best Suited For:
Horizontal wood grain, horizontal long drawers and tile back splashes.
3. Recessed Pulls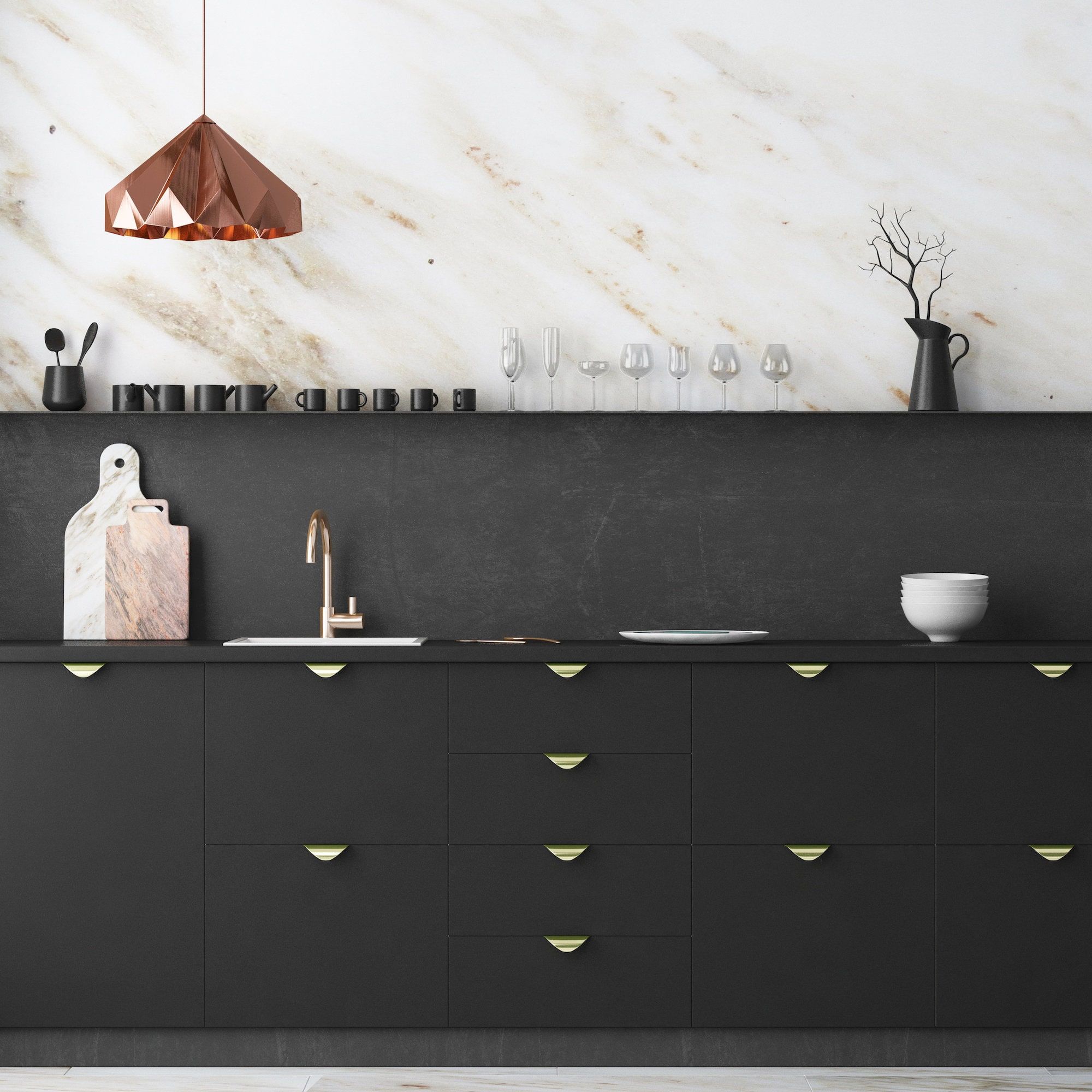 These are surprisingly functional and purposeful almost as if they belong in an office. They are a great choice for busy kitchens, where the knobs will not stick out and block the way.
What do they do?
Give it a commercial and utilitarian feel.
Best suited for:
Bypass doors, stained wood doors, and metal and glass doors.
4. C or J-Channel Metal Pulls
For those who don't want their handles to stick out to the crowd, these handles are another good choice. They are very stylish, but be careful not to let dust or splash in them.
What do they do?
Accentuate linear design by running the continuous, full length of the doors and drawers.
Best suited for:
Painted or stained wood flat-panel doors, minimalist back splash elements, and waterfall countertops.
5. C-Channel Integrated Wood Pulls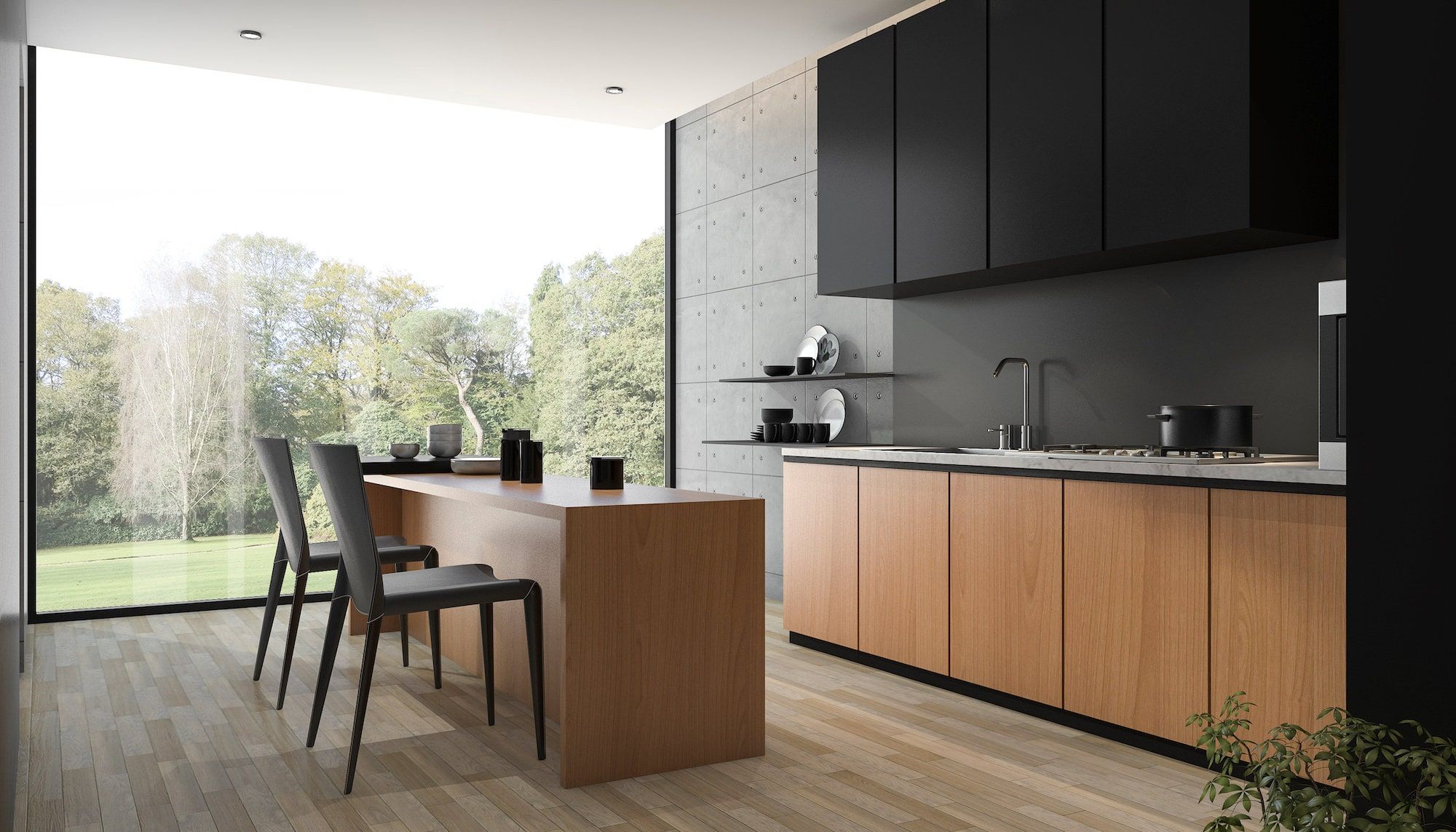 These pulls are suitable for purists who don't want to mix too many materials in the kitchen. They are not the most practical choice for high-performance kitchens.
What do they do?
Create a seamless look in which metal cabinet hardware doesn't interrupt the wood face of the doors.
Best suited for:
Minimalist kitchens with no wall cabinets, kitchens with open shelves, and beautiful wood veneers.
6. Tab Pulls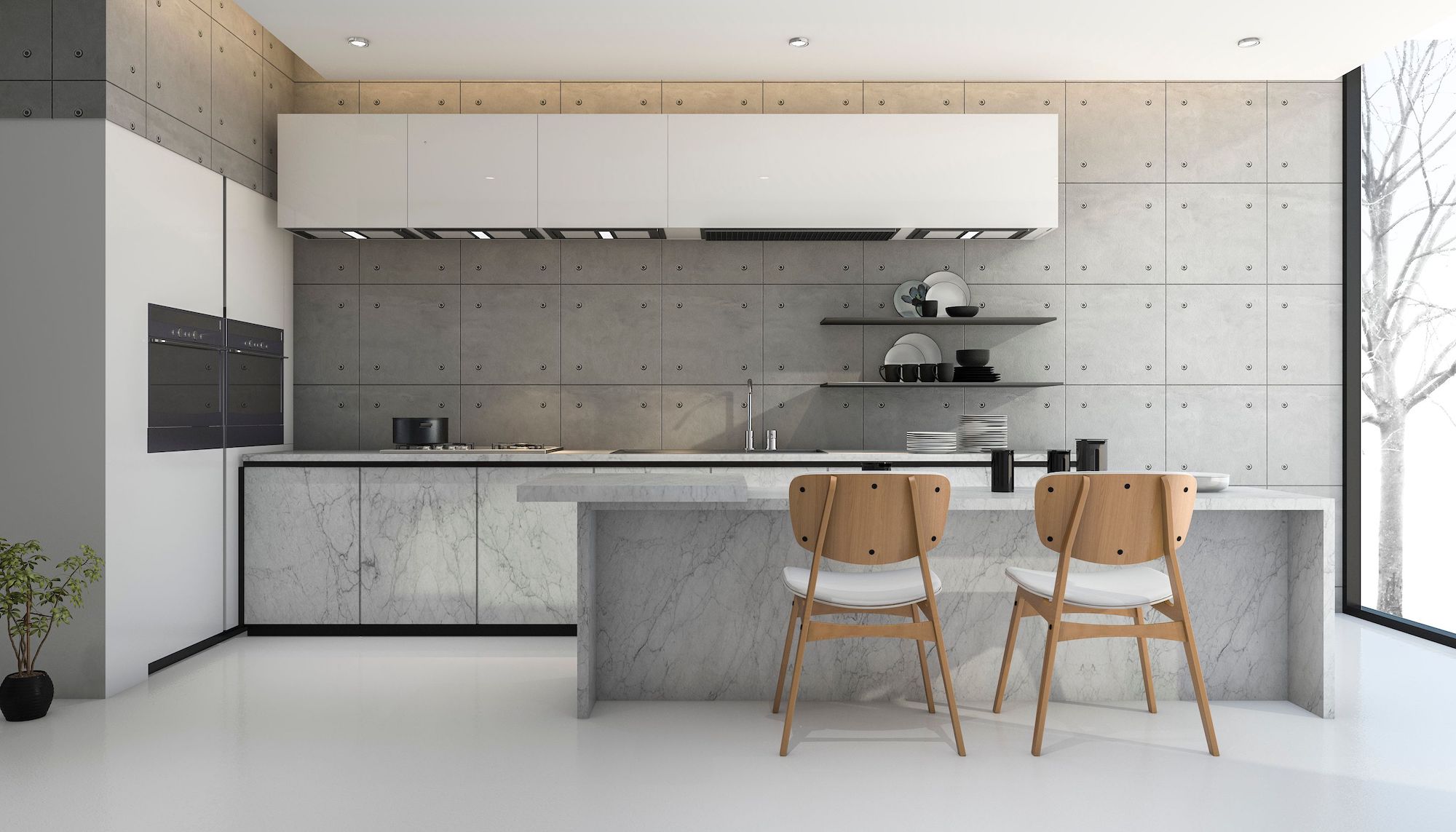 These pulls are designed for minimalists who want more. They are subtle and practical. They can be smaller in all cabinets, or they can be longer on cabinet doors or drawers. Whether it is small silver tabs or long black tabs, their shapes can completely change the kitchen. The strong black lines on the top of all drawers in this kitchen create a fresh and modern contrast.
What do they do?
Add a non-kitchen-y feel.
Best suited for:
Wood veneers and high-gloss painted finishes.
7. Cutout Flat Bar Pulls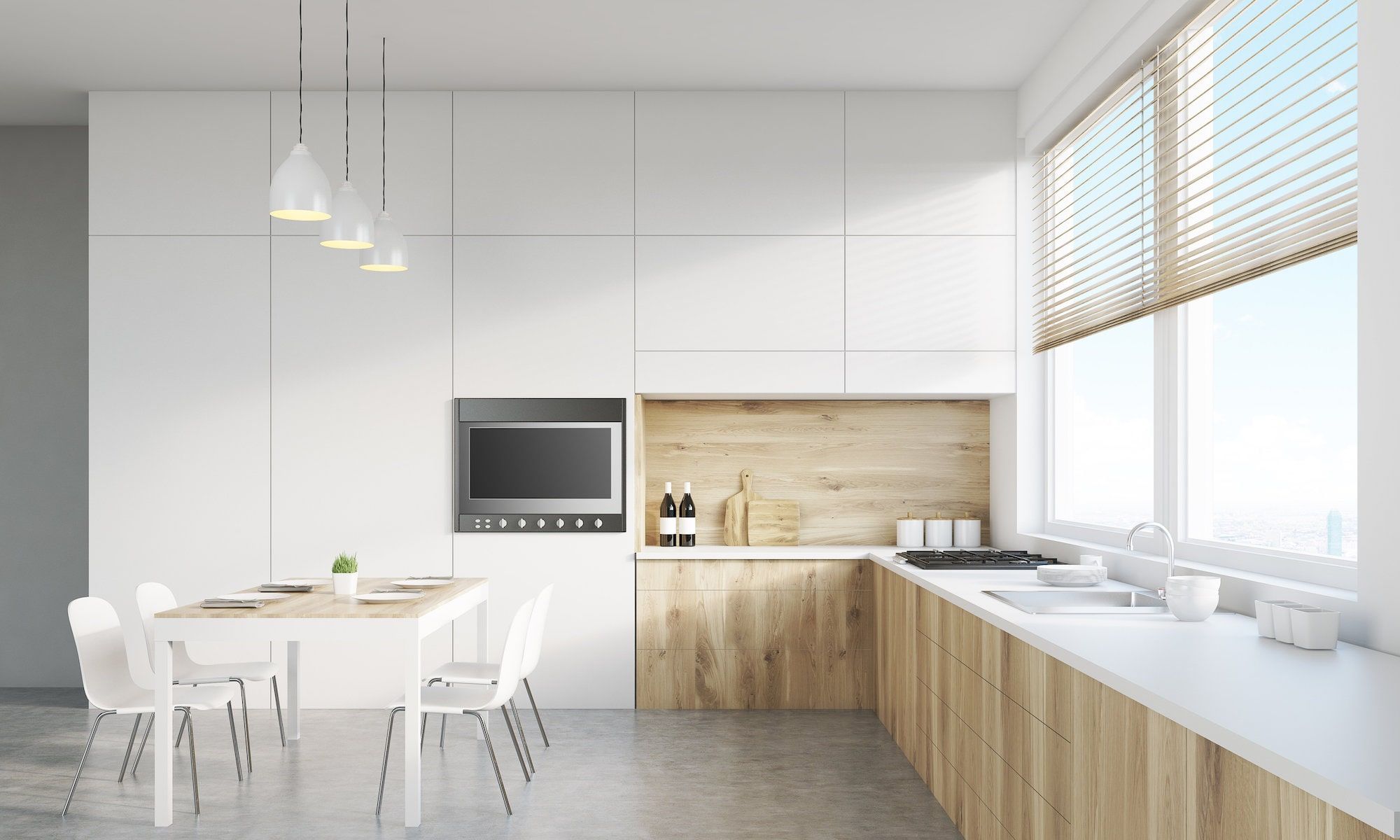 The hollow wooden handle is both decorative and simple. It is made of antique brass and has a nearly '70s feel. I like to add a touch of furniture and charming handles to the modern look of flat doors.
What do they do?
Add a decorative and glamorous element to an otherwise simple modern kitchen.
Best suited for:
Rift-cut travertine and high-gloss finishes.
8. Wire Pulls
Simple, classic, and utilitarian, these are great for those who don't want their hardware to make a strong statement.
What do they do?
Keep it simple and humble. Add a bit of a commercial, no-nonsense feel
Best suited for:
Industrial appliances, stainless steel counter tops, and simple industrial lighting, like pendants with a single exposed bulb.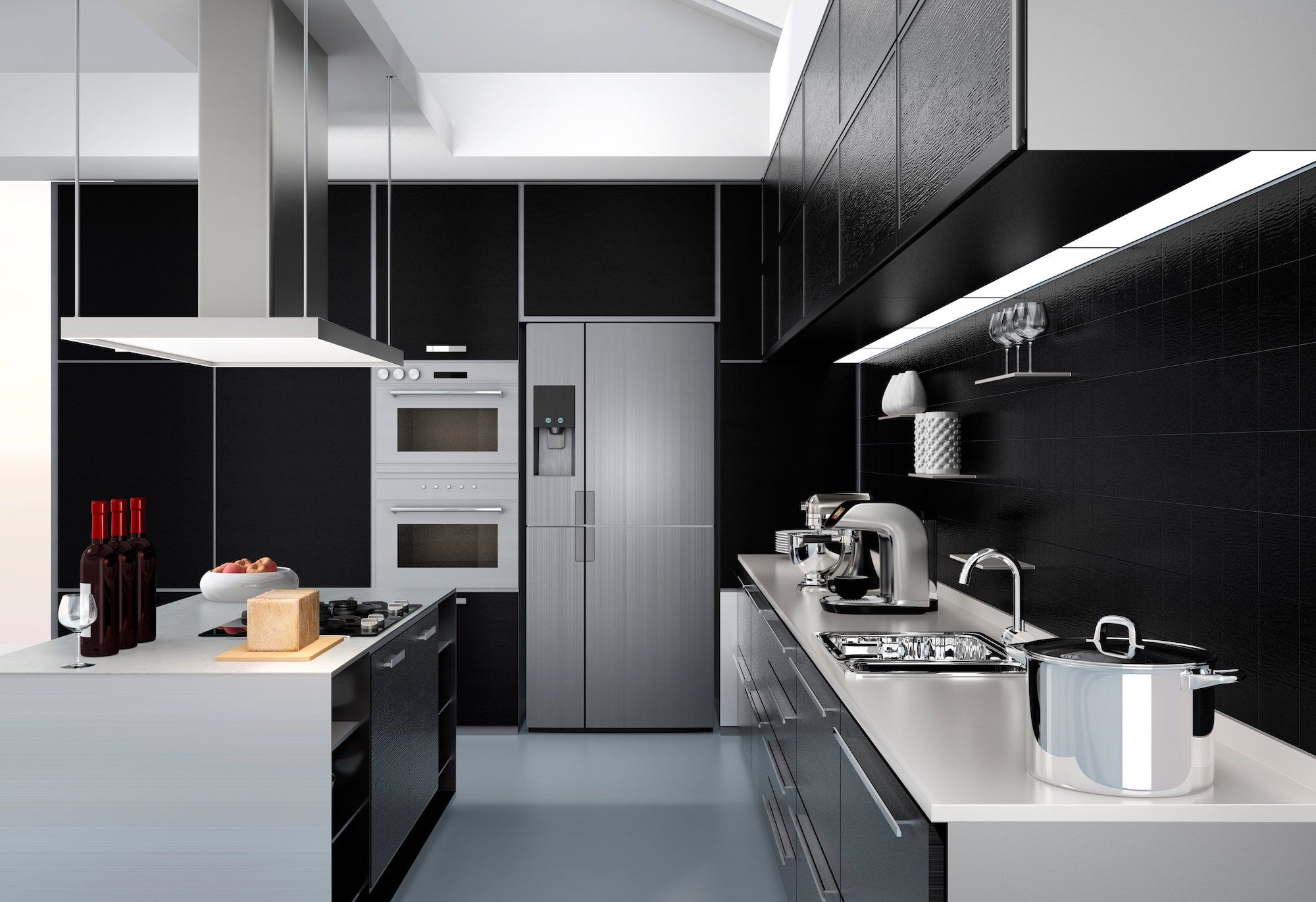 Not suitable for those who often use the stove to cook high-oil or high-butter food. The fingerprints in front of the door will drive you crazy! But you can not see any equipment that is more elegant and attractive than this anywhere in sight.
What do they do?
These latches offer the ultimate minimalist choice – no hardware statement or accessorizing at all.
Best suited for:
Exotic veneer cabinets for which you don't want anything to compete with the gorgeous wood and full-height stone backs plashes that match the counter tops for a restrained palett.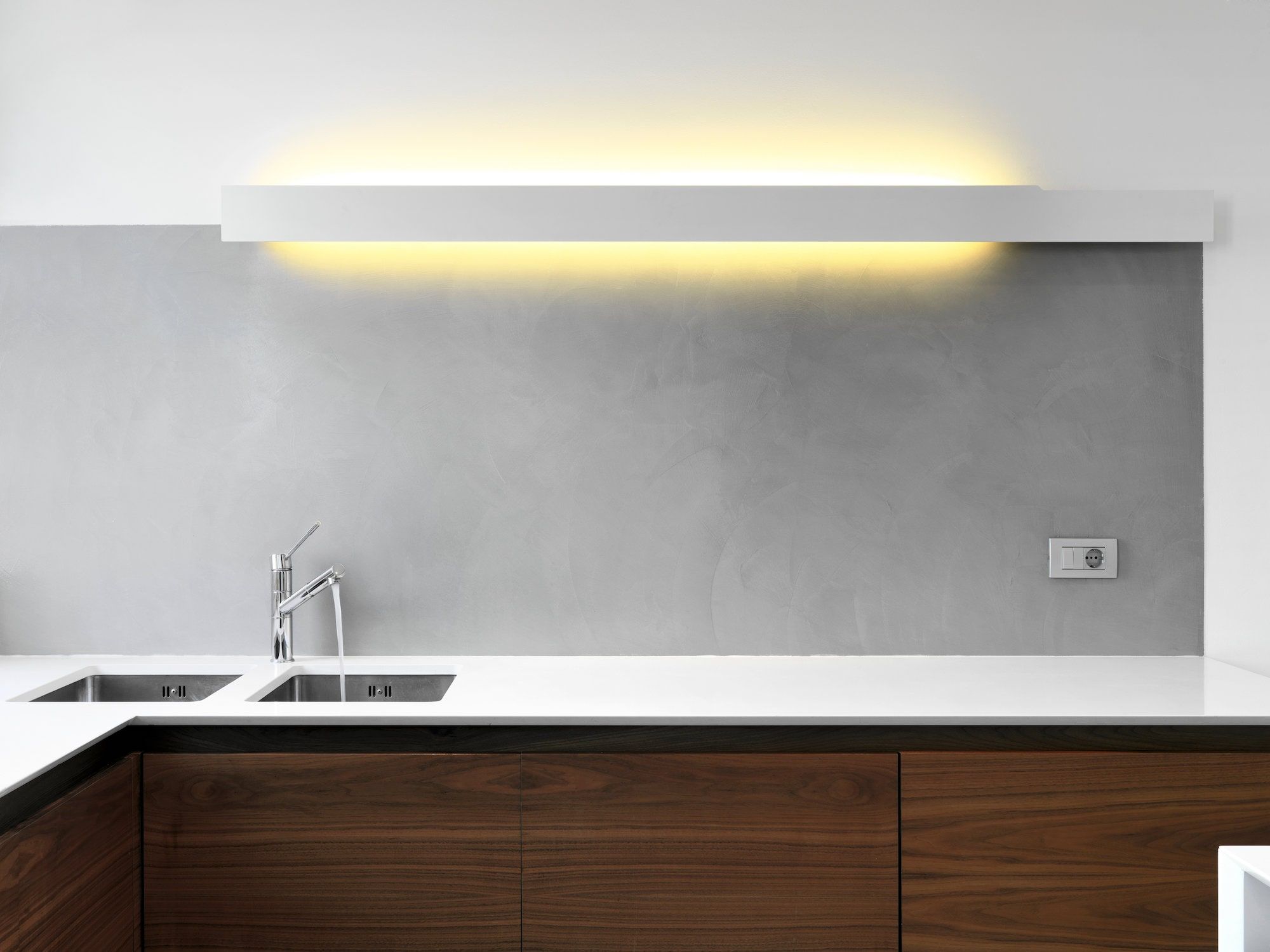 Find The Best
Find the best interior designers and modular kitchen experts only on HomeTriangle.