Interior Design, Painting & Decor
HomeTriangle Guides: Best Bathroom Countertop Materials
Read HomeTriangle guide on the various pros and cons of the most preferred bathroom surfaces by homeowners are well as India's most trusted interior designers.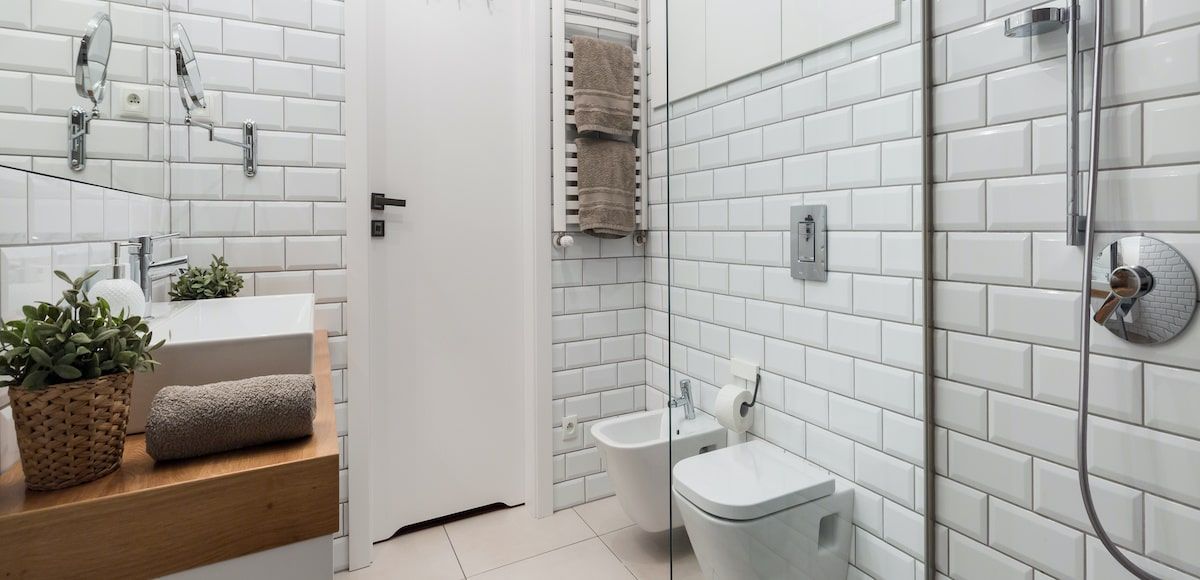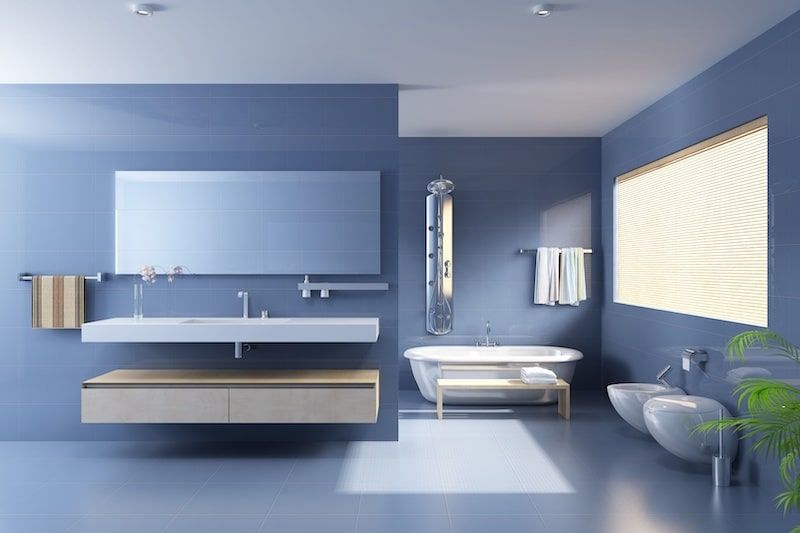 If you're a homeowner renovating your old bathroom or building a new home, choosing the perfect material for your bathroom countertops might be a bit of a puzzle, mainly due to the generous attractive options available for a wide range of prices. Bathroom surfaces don't generally face the same abuse as those in the kitchen, most interior designers prefer style instead of raw strength.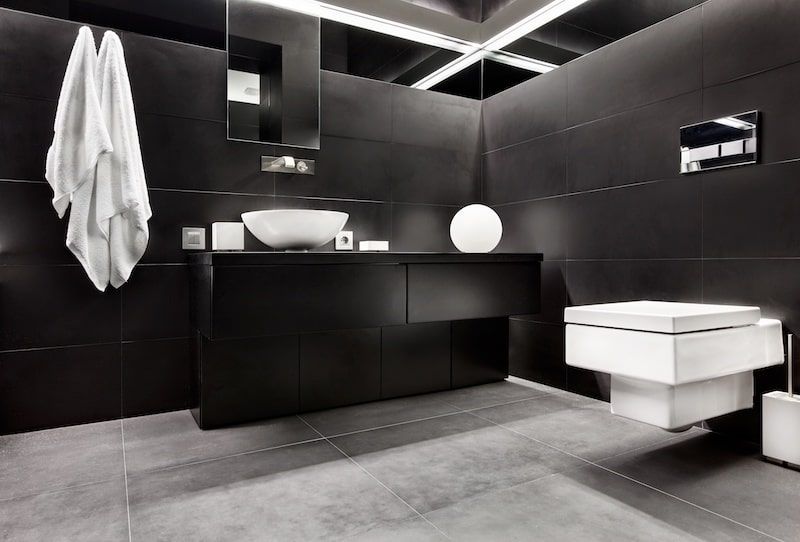 The good news is, the top bathroom countertop materials available are beautiful as well as tough. Read HomeTriangle guide on the various pros and cons of the most preferred bathroom surfaces by homeowners are well as India's most trusted interior designers.
Stone Countertops
1. Granite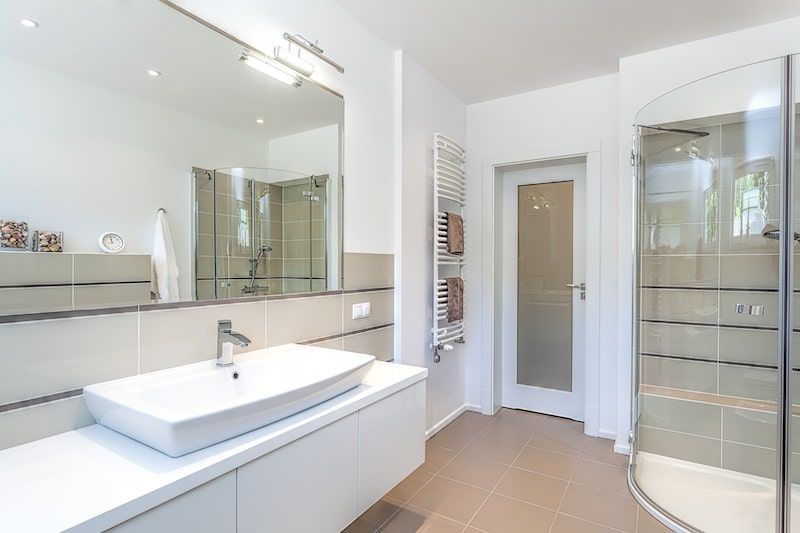 Granite has always been a popular option for bathroom countertops. Even with the recent competition from quartz countertops, granite still manages to remain the preferred choice among the varieties of natural stone, mainly due to its dramatic beauty and the endless variety of colors and patterns.
Pros: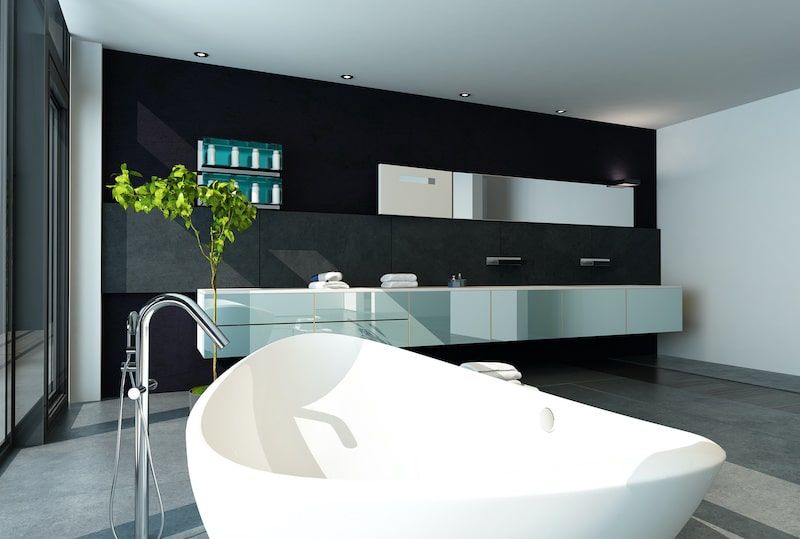 With patterns anywhere from subtle to bold, you can surely find a slab that you like from the endless options
Granite requires nearly no upkeep once properly sealed and is hard and scratch-resistant
It can last for just about forever
Granite is immune to humidity or damage from a hot curling iron
Everybody loves granite, which could, in turn, add resale value to your home
Cons: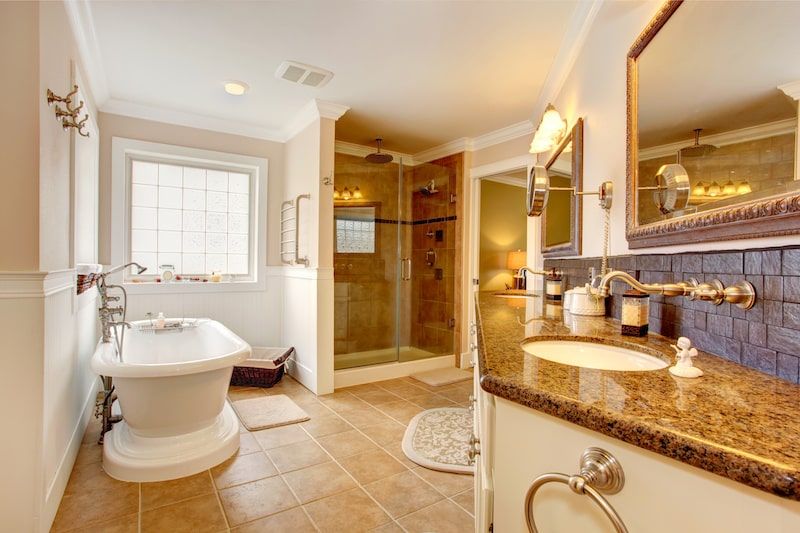 Granite is expensive
You need professional expertise to ensure the slab doesn't get damaged when installing.
Though granite is recyclable, its transport and mining require extensive energy resources
2. Quartz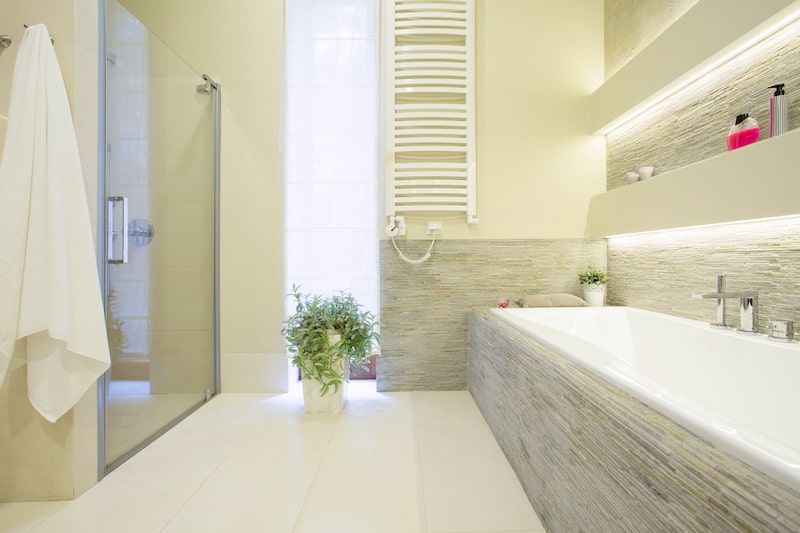 Quartz still remains to this day one of the hardest and most abundant minerals nature has to offer. In fact, nearly every type of stone contains some percentage of this ubiquitous material. Manufacturers of quartz countertops add pigments, resins, and, occasionally, recycled content, to a base that is about 95 percent natural stone.
Pros: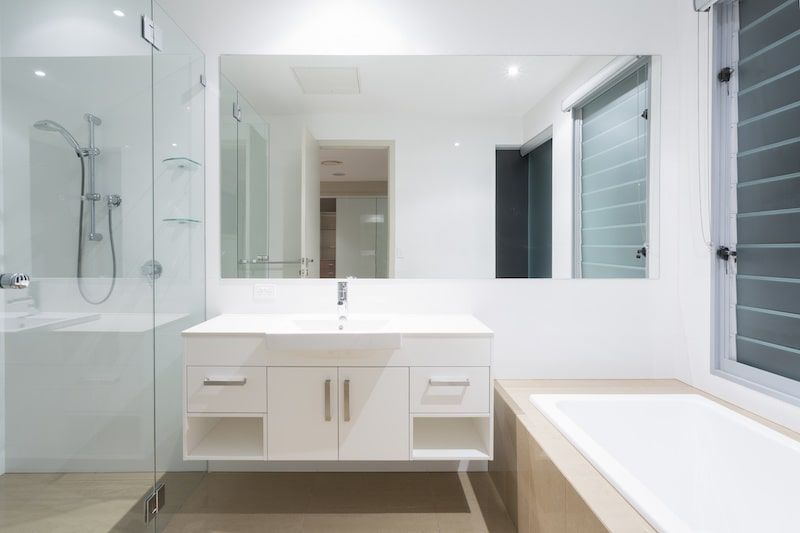 Quartz doesn't need to be sealed as it is tougher than granite
It is resistant to moisture, stains, and bacteria
Quartz offers a variety of edge treatments and installation options
Cons: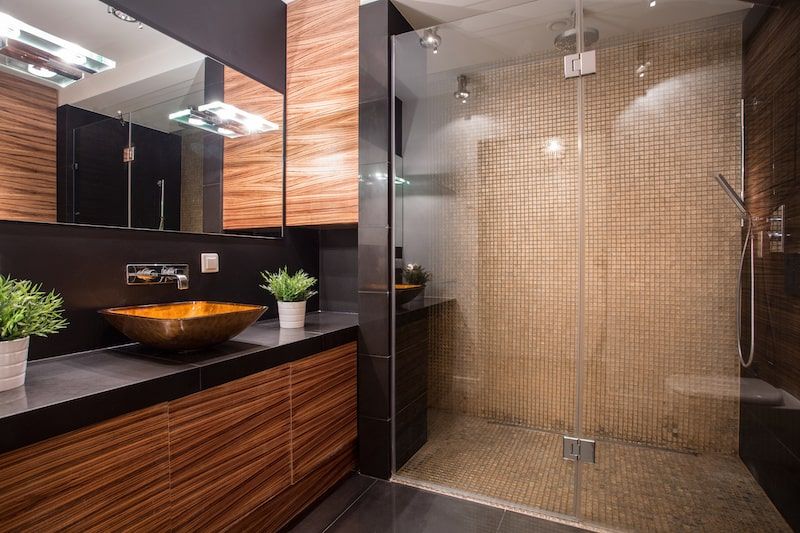 Quartz can't rival high-end granite and marble in cost
Honed and textured finishes will show fingerprints and smudges, so frequent wipe-downs may be necessary
3. Solid Surface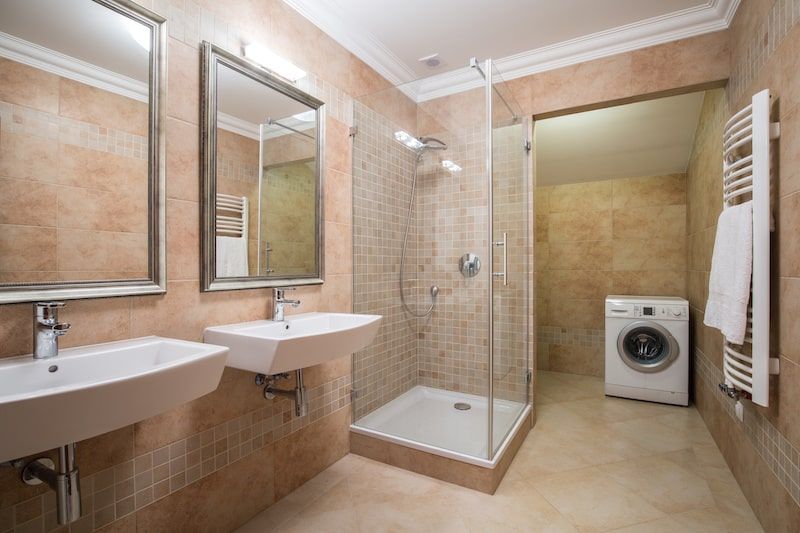 Acrylic resin and crushed stone are used to make solid-surface materials. You'll find a wide range of solid colors and subtle patterns that pair especially well with contemporary decor.
Pros: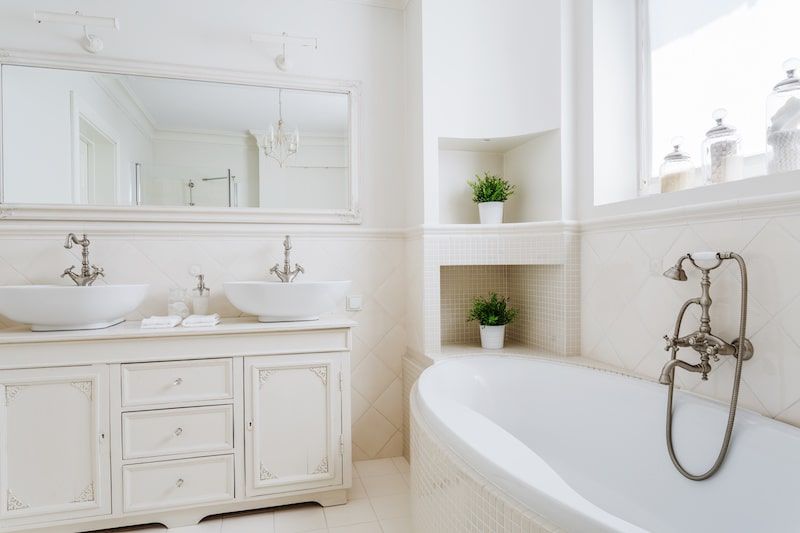 Solid surfaces are incredibly durable and naturally resistant to water, bacteria, and stains
Realistic flecked or streaked styles can rival natural stone
Virtually seamless
Available with integral sink and backsplash options, as well as custom color inlays and lighting effects.
Honed and textured finishes will show fingerprints and smudges, so frequent wipe-downs may be necessary
Cons: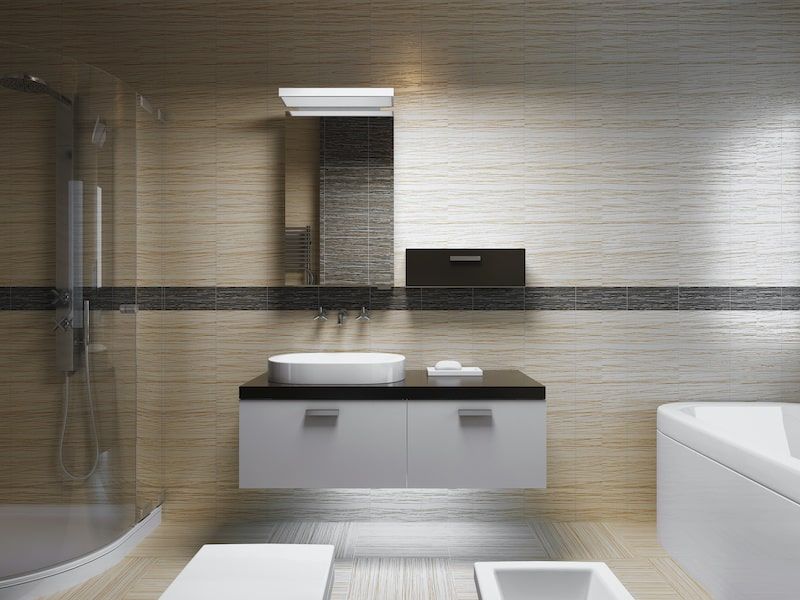 Requires professional installation
Wear and scratches are more visible in darker colors
Can be damaged by intense heat or dropped objects
4. Marble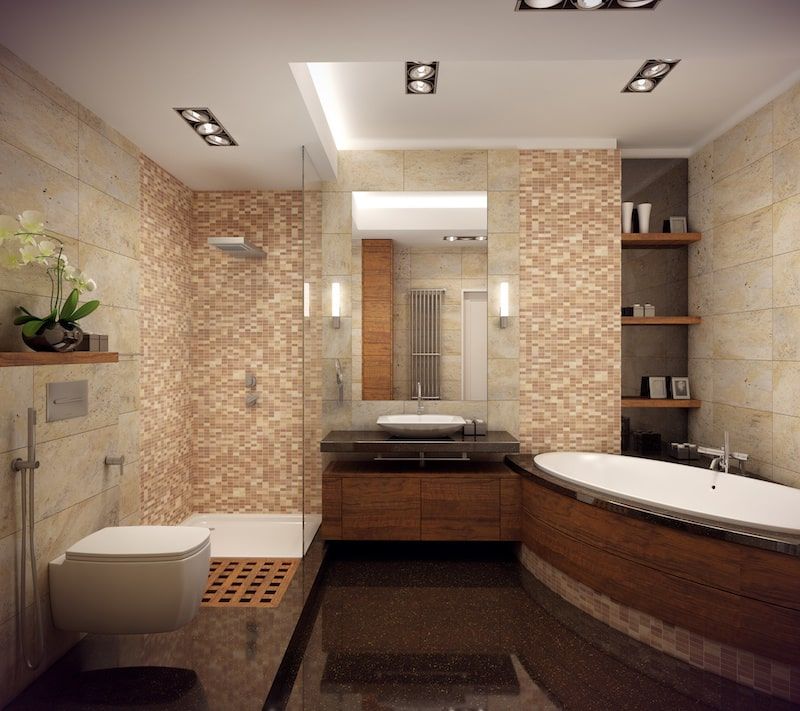 Marble has remained the premier choice for the aristocracy and wealthy for centuries. But, with recent improvements in its production, marble has become a bit more affordable. Although there are many color variations, marble is often found in white with streaks of greys.
Pros: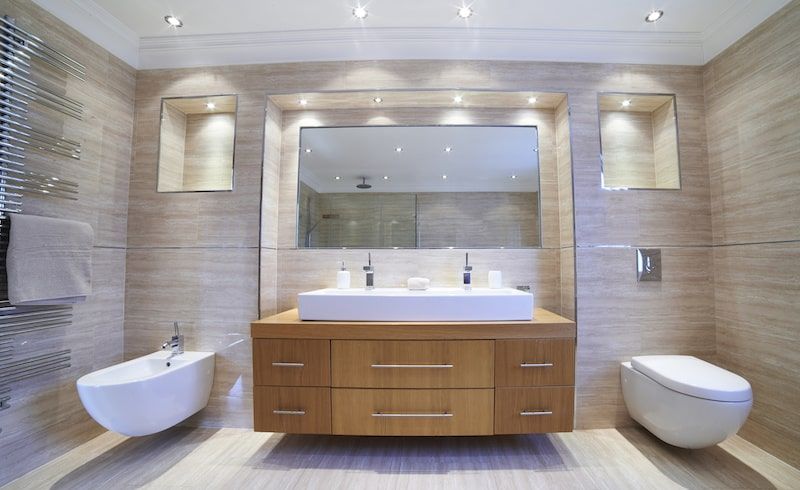 Marble is long-lasting and strong enough to resist most chips or dents
Can be polished for a high shine or honed for a casual, matte finish
Adaptable to nearly every style
Cons: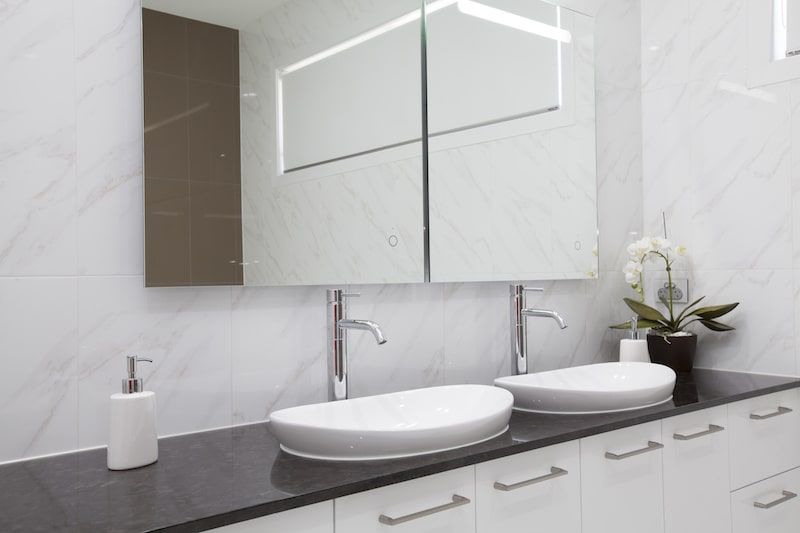 Marble is expensive
Marble's porous nature makes it prone to stains, scratches, and etching from acidic substances
Requires periodic sealing to maintain the finish.
Other Materials
5. Concrete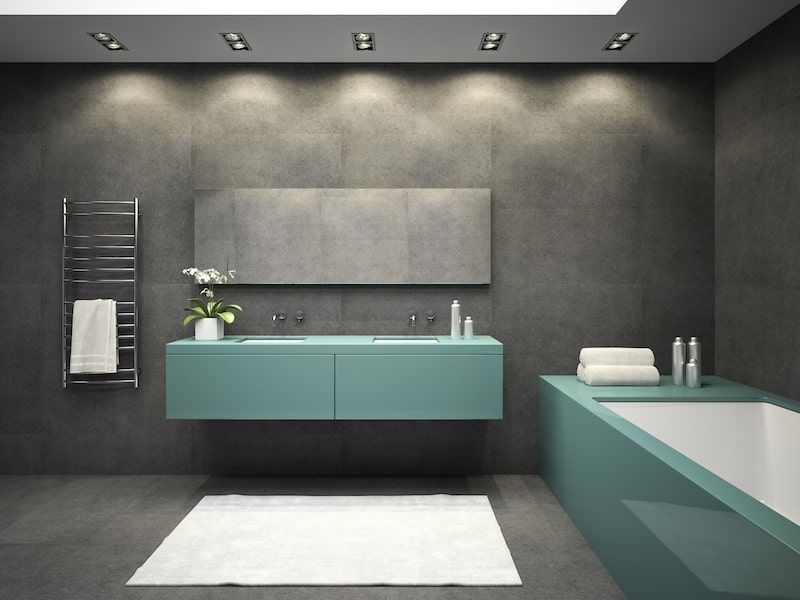 Concrete is not exclusively an industrial material anymore, because of its miraculous shape-shifting properties that allow an endless array of looks. Most concrete countertops are manufactured offsite for maximum quality control.
Pros: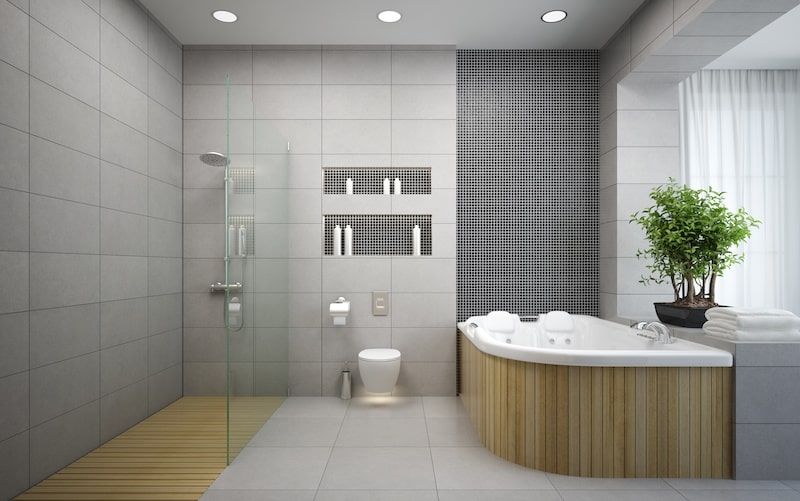 Concrete is an appealing organic material that mimics the look of natural stone
Offers a wide variety of customized colors, textures, and decorative inlays
Can be cast in the exact shape, dimensions, and edge style desired
Extremely durable
Reasonably eco-friendly, especially when recycled content is added
Cons: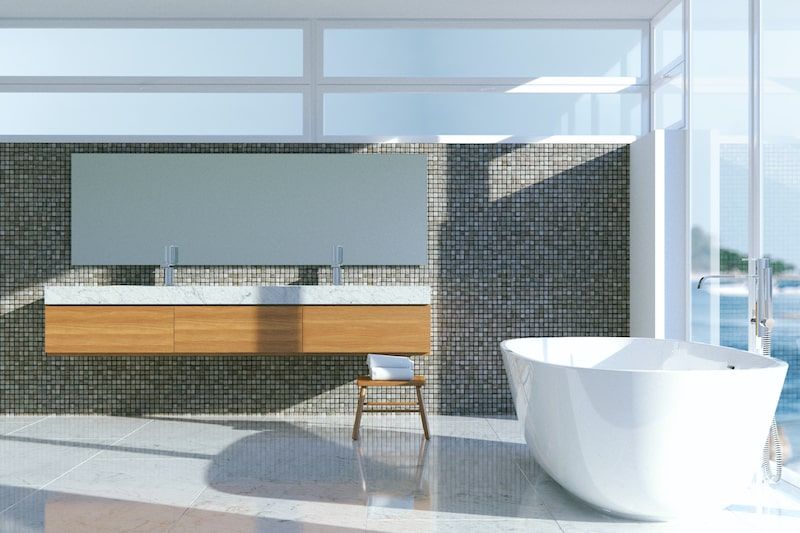 Professional design and installation are highly suggested
Because concrete is naturally porous, countertops need to be waxed and sealed regularly
Visible seam lines, although their appearance can be minimized with a colored filler
6. Laminate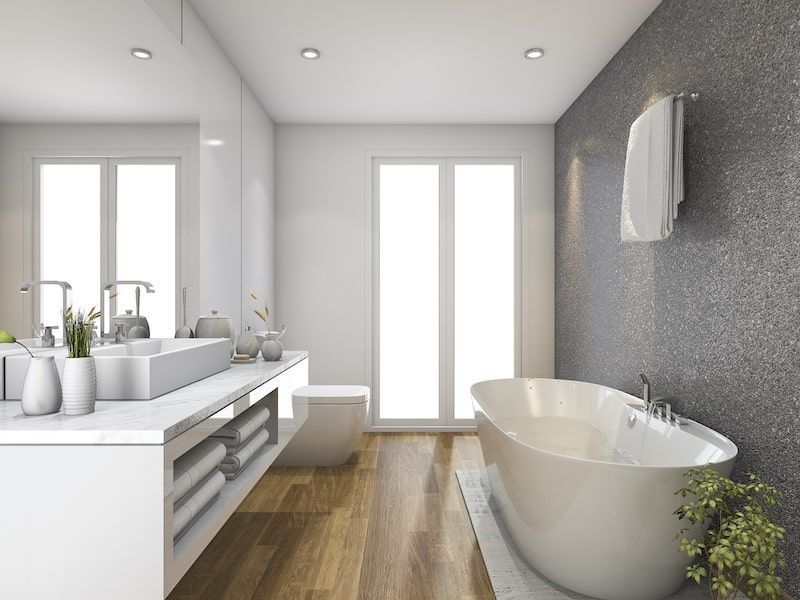 Laminate is no longer the garish pastels and visible seams from the '70s. With the introduction of laser cutting and the latest printing technologies, modern laminates are produced with unbelievably realistic stone-like and wood-like finishes as well as an abundance of solid and graphic patterns.
Pros: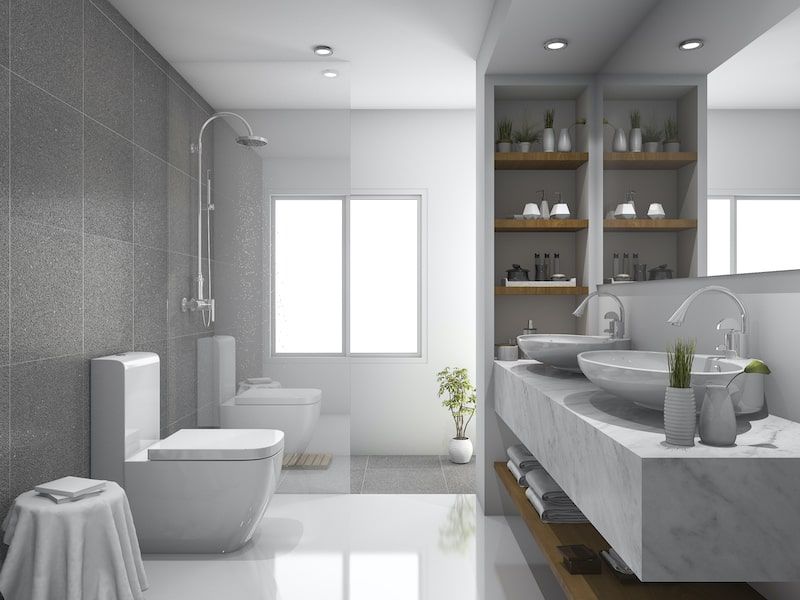 One of the most affordable countertop surfaces
Durable, water-resistant, and easy to clean
Warm to the touch
Pre-sized products are widely available at home supply stores
Relatively easy to install without a professional.
Cons: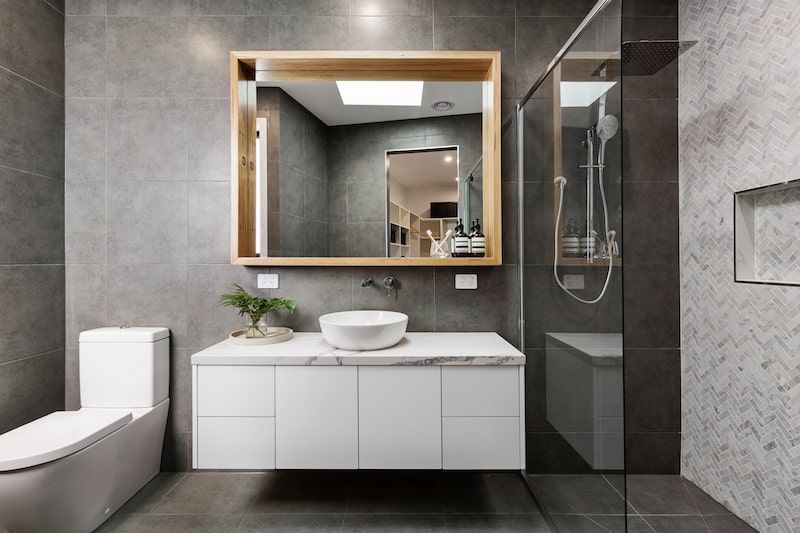 Laminate tends to thin or dull over time
Damages can't be repaired; the entire counter usually needs to be replaced
7. Tiles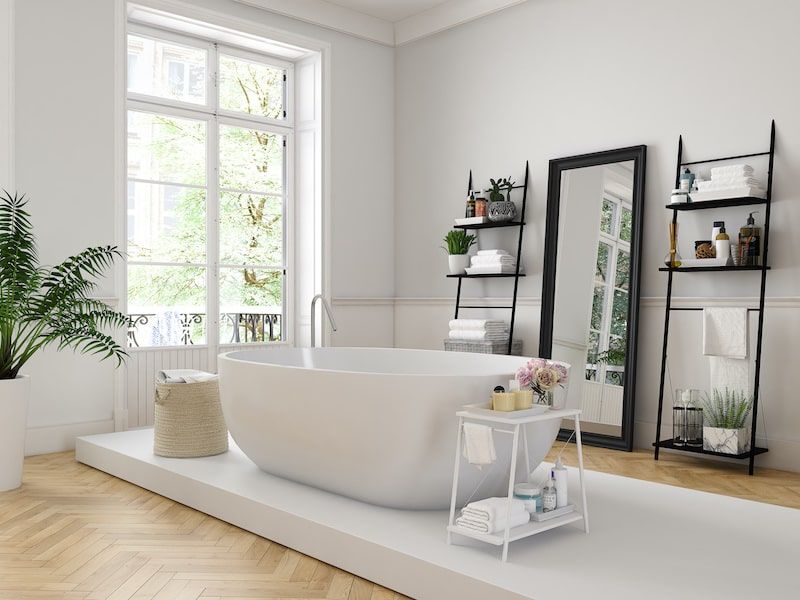 Ceramic tiles are absolutely charming and go well as an informal surface material, especially in a Spanish-colonial or beach cottage-style bath. Boldly patterned tiles also make wonderful backsplashes and tub surround.
Pros: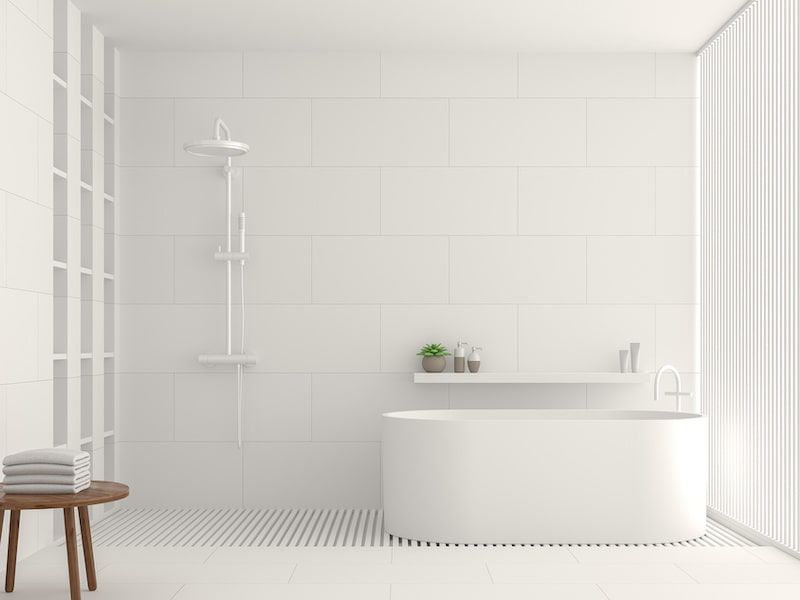 Glazed ceramic tiles are resistant to heat, stains, scratches, and moisture
Tiles are affordable, and individual tiles can be replaced if damaged
The installation and pattern can be customized
Cons: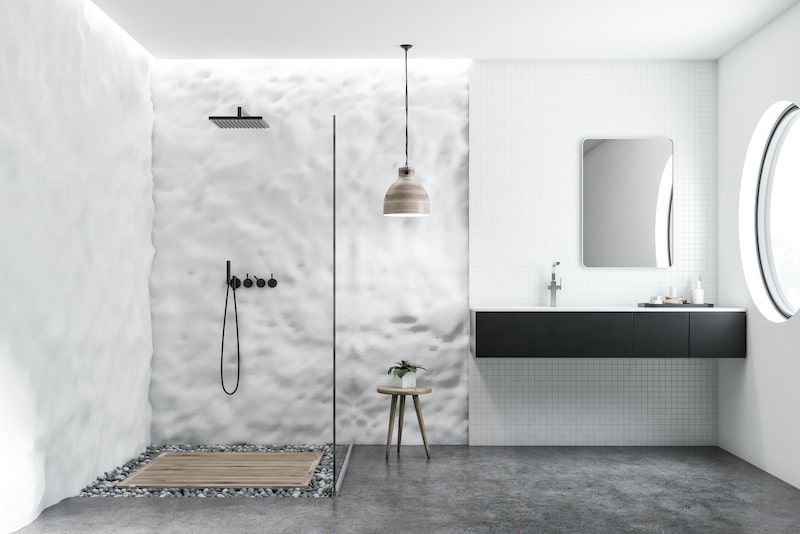 Grout can attract stains and mildew and may be difficult to keep clean
Tiles can crack or chip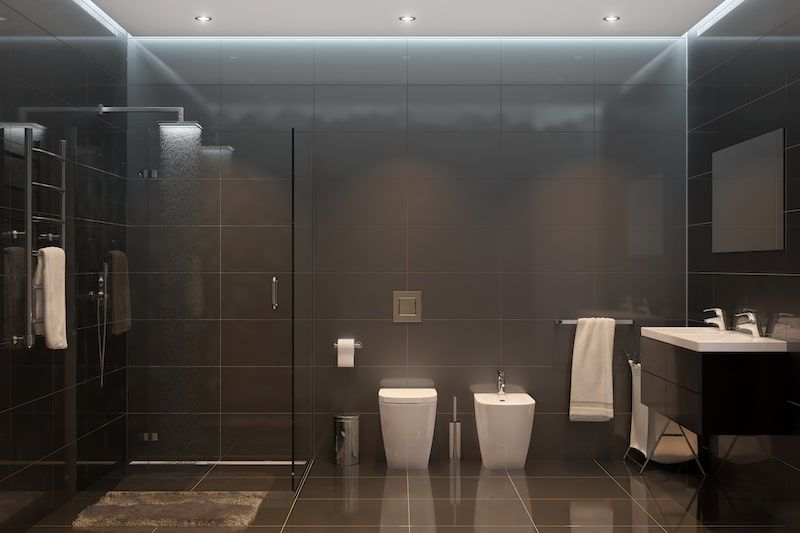 Professional installation and maintenance is important to ensure that your dream bathroom remains that way for as long as you want. Find the best interior designers, architects, and professionals offering bathroom renovation and remodel only on HomeTriangle.