Best Home Organization Products To Put Your Home In Order
Be it laundry, shoes, cookware, or brooms, we have got handy products to help declutter and organize them all.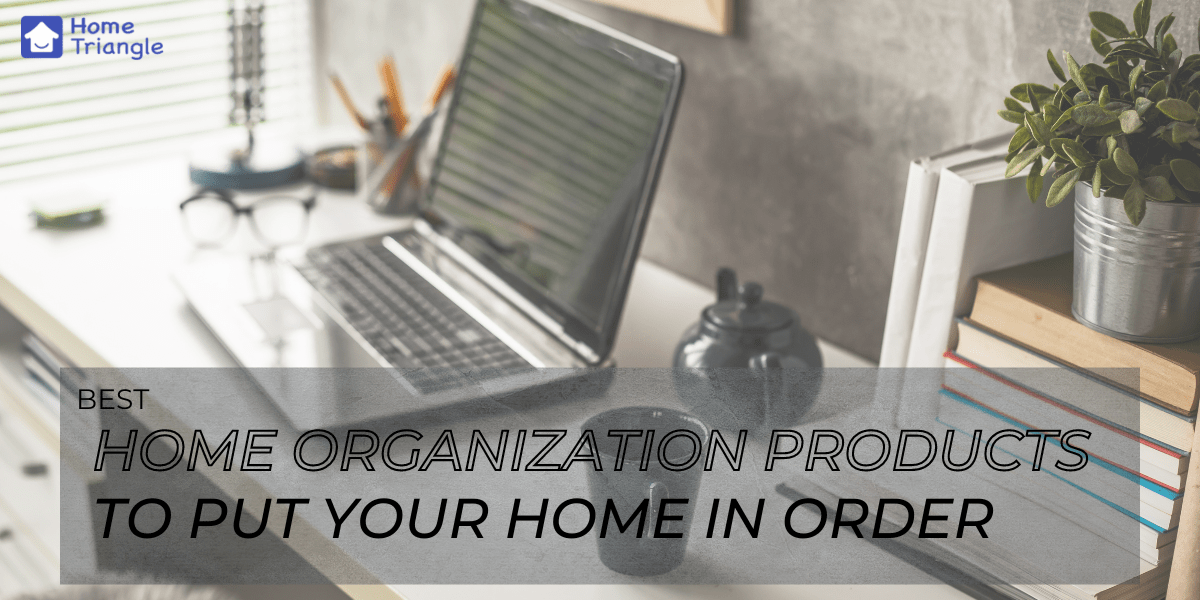 Be it laundry, shoes, cookware, or brooms, we have got handy products to help declutter and organize them all.
Stack Your Spices In this Neat Rack
Indian Kitchens are not complete without an assortment of spice boxes stashed in them. It could sometimes also be a pain to organize them. That is where this Spice rack from Amazon comes in.
A revolving Spice rack with 16 removable transparent spice containers. It improves accessibility significantly while also saving space, could it get any better than this? But, oh! It does, you get all of this just at a price of Rs.569 here.
Leave No Pan Behind
The empty vessel makes the most noise, it is true indeed. But empty vessels stacked on each other make even more noise. This is why you need a pot and pan organizer, and we have got just the right one for you.
This is a modular Pot and Pan rack that can store up to 8 utensils. The rack's orientation can be changed easily according to your space availability. For Rs.699 you can buy it from here.  
Park Your Footwear In These Shoe Slots
This is not exactly a shoe rack, but it is instead designed to keep your Shoe rack organized. This shoe holder allows you to place two pairs of footwear in the place of one.
These Shoe slots are adjustable too, which enables you to place all kinds of footwear in them, from flip flops to High heels.
For the price of Rs.799, you get ten of these here.
Divide Up Your Drawer
You might often have found your things get mixed up when placed in a drawer. Even if all the stuff inside is sorted, it gets muddled soon enough, that's the nature of the drawer.

We have a handy little something that could easily end the chaos in your drawer.
These unassuming plastic strips can be customized easily to accommodate your stuff. For just Rs.99 you get six of these strips here.
The Perfect Hangout For Your Clothes
Cloth rods always come with one major disadvantage, they take up quite a bit of space. This product tackles that issue with the power of retractability.
You can conveniently hang clothes on this rack, and push it back so that it occupies less space. It can either be used indoors or outdoors. It has 9 stainless steel rods giving you plenty of hanging space. For Rs.1259 you can buy it here.
Hanger Pro Max Ultra
This hanger has the potential to be a major space changer for your wardrobe. In the place of one regular hanger, it can do the work of five.
It can be set in two modes and is sturdy and adjustable. For Rs.599 you get two such hangers from here.
The Overachieving Tool Rack
This tool rack has 4 slots and 5 hooks and is mounted on the wall. The 4 slots are spring-loaded and can hold up to 3 kilograms of weight each. Since they are spring-loaded the rolling ball adjusts according to the thickness of the handle thereby providing a firm grip.
This rack can be used for various purposes in your home, take for example- storing tools in the garage, and cleaning equipment in the laundry room, you can also store your Firebolt or Nimbus 2000 whenever you aren't flying around, and of course, regular brooms can be stored too.
For Rs.499 you can take this tool rack home only if you order from here.  
For expert tips and help with product installation use our services.