Choosing a gas stove is a difficult task. With over 100s of choices to make, it is easy to be lost. Here's a guide to help you with your next purchase and provide the best value for your money.
Table of Contents
Understanding the Benefits of 3-Burner Gas Stoves
In the realm of kitchen appliances, the gas stove is the cricket equivalent of Dhoni. So when it comes to selecting the ideal gas stove for your kitchen, the number of burners and the brand should be your top priority. It is their performance that will carry your culinary skills to the next level, after all.
Amongst the plethora of companies that manufacture kitchen appliances, Prestige is probably the most renowned name in the kitchen appliance industry, only rivalled by Bajaj Electricals and Philips. And Philips doesn't even manufacture gas stoves, so realistically there are only two giants in the gas stove market. At least in India's case.
Now, Prestige has a wide range of gas stoves with the options of 3 and 4 burners being the most in demand. In this blog, I'll try to give you a list of all the 3 and 4-burner gas stoves that'll fit into every budget. So, it doesn't matter if you have a very tight budget or no budget at all.  
Understanding the benefits of 3-Burner Gas Stoves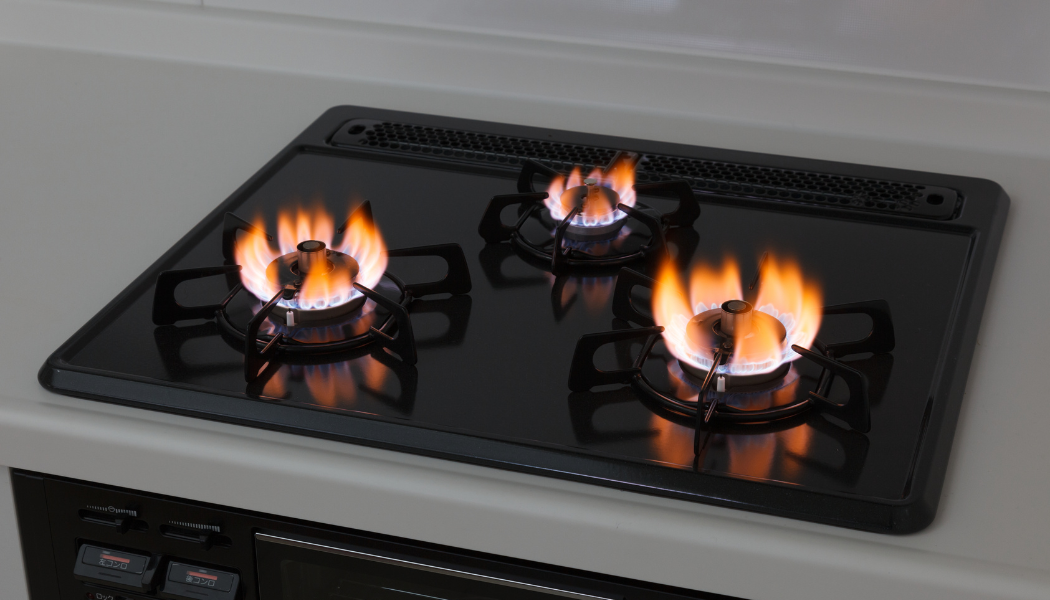 The 3-burner gas stoves are known to provide an excellent balance between functionality and space efficiency. They don't cost as much as the 4-burner stoves, yet are much better than just 2-burner stoves. Let me explain -
Optimal Space Utilization
For smaller kitchens or households with limited cooking needs, a 3-burner gas stove offers the perfect solution. It's not large enough to take up a lot of space, yet offers 3 burners, allowing the preparation of multiple dishes at once. A win-win situation!
Energy Efficiency
Yes, they are not as efficient as 2-burner gas stoves. But you have to consider that you are exchanging a little bit of efficiency for an extra burner! The law of diminishing returns doesn't apply here, plus the better the company, the more efficient they are. Hence our choice: Prestige.  
Cost-Effectiveness
If there's anything we Indians love, it's the value for money that we get from any product. The same is the case with the 3-burner gas stoves. They are more affordable compared to 4-burner models. This makes them an attractive option for budget-conscious consumers (90% of Indians) without compromising on quality and functionality. There are some stoves costlier than the 4-burner stoves, but at that point, why not just buy the 4-burner stove?
If your answer is, because there is no space for the 4 -burner stove in our kitchen, but can at least spend good money on great products, then by all means, go to the 4-burner stove section.
Prestige IRIS Manual LPG 3 Burner Black glass Stove
Prestige Magic 3 Burner Gas Stove Stainless Steel Body GTMC 03 SS, Black, Manual
Prestige Marvel Plus 3 burner Glass top, GTM 03, Black, Manual Ignition
Prestige Royale Plus Schott Glass 3 Burner Gas Stove, Manual Ignition, Black
These are the best value-for-money gas stoves you can purchase right now. While there are products that are costlier than the aforementioned, that doesn't necessarily equate to a better product. Each one of these products has a rating of 4 stars by thousands of people.  
Now if you're in the market for something bigger and more spacious, then the next list is for  
Exploring the Advantages of 4-Burner Gas Stoves
Think of these as the vehicle equivalent of the car. Unless you got a family, you don't really need it. Yes, it can be bought regardless of having a family or not, but then it calls for the 'need vs want; debate. Regardless, there is no denying that having something and not needing it, is much better than needing something and not having it.
These 4-burner gas stoves are great for families or those who love to entertain and experiment in the kitchen. They offer a range of benefits that can quell the cooking thirst of chefs. Some of the advantages of a 4-burner stove are.
Ample Cooking Space
With four burners, this type of gas stove provides abundant space for multitasking and preparing elaborate meals. It allows you to cook multiple dishes simultaneously, saving time and effort.
Versatility in Cooking
4-burner gas stoves offer greater flexibility in terms of cooking techniques. The additional burners allow for a wider variety of cooking styles, such as boiling, frying, simmering, and grilling, all at the same time.
Convenience and Efficiency
These gas stoves often come with features like high-quality brass burners that distribute heat evenly and quickly. This ensures efficient cooking and optimal utilization of energy.
Aesthetics and Prestige's Expertise
Prestige's range of 4-burner gas stoves combines functionality with sleek designs that enhance the visual appeal of your kitchen. Their attention to detail and expertise in kitchen appliances make them a reliable choice.
Below is the list of 4-burner stoves that we think provide the best value that money can buy:
Prestige Marvel Plus 4 Burner Glass Top Gas Stove, GTM 04, Black, Manual
Prestige Marvel Glass Top 4 Burner Gas Stove, Manual Ignition, black
Prestige Gst Royale Plus Schott Glasstop Gt04, Open, Black, 4 Burner
Prestige Royale Plus Duplex Glass Top Gas Stove
Prestige PHTM 04 Glass Top Mystic HobTop, 4 Burner
Price Consideration and Value for Money
At the end of the day, it all boils down to the budget you set. India is a very price-conscious country. People want to get the best value for the money they shell out. Hence, we have come up with the best-in-class gas stoves for the price. Prestige offers a range of 3-burner and 4-burner models at various price points to suit different budgets. Now, if you are confused about choosing the right gas stove for your kitchen, we have a guide as well! Now you can go ahead and purchase that perfect gas stove for your kitchen.