Festival Season
Games that are played traditionally during Makar Sankranti.
Festivals are all about love, religion, and community. Therefore, let Makar Sankranti be a representation of that. Read on to learn more.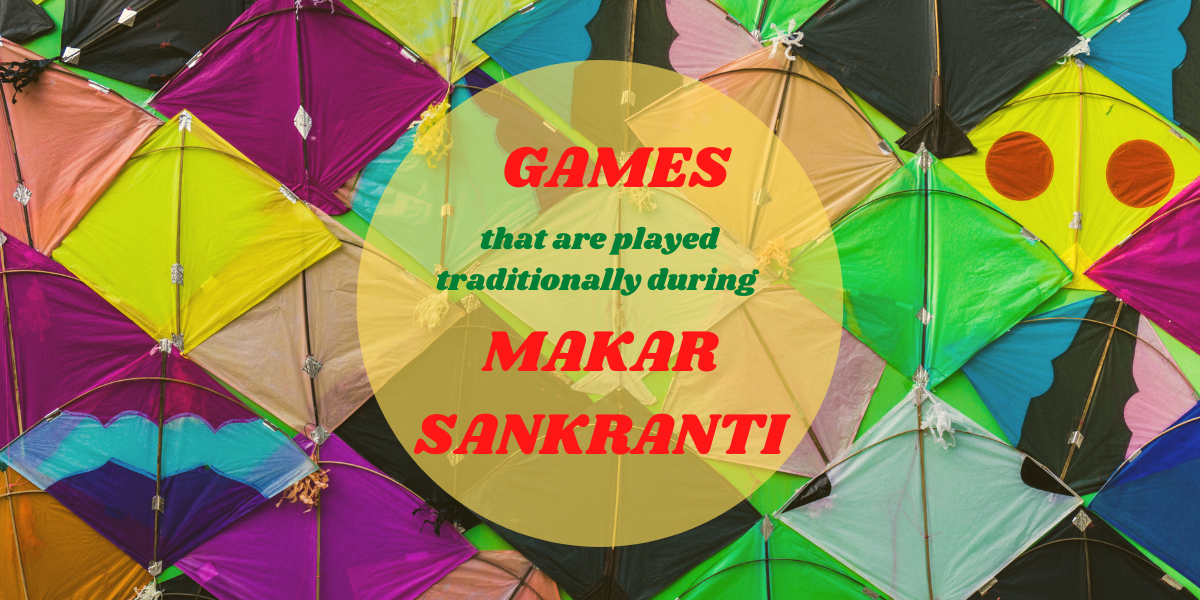 Makar Sankranti is considered a festival of harvest, it marks the end of the winter solstice and the beginning of longer days. It is a time to give thanks for the bountiful harvest, and to make offerings to the gods and goddesses for their blessings. But more than that, it's a celebration that unites people, honours their traditions and beliefs, marks the passage of time and the changing of the seasons, and offers people a chance to take a break from their regular schedules and spend time with family and friends.
Therefore, on the festival of Makar Sankranti, numerous games are held in order to accomplish this. Different games are played to bring people together and to enthusiastically and cheerfully enjoy the festival. The games are also viewed as a means of fostering community bonds and building relationships with friends and family.
💡
DID YOU KNOW?
Every 12 years, the world's biggest Hindu pilgrimage — the Maha Kumbh — starts on the day of Makar Sankranti.
FLYING KITES
During Makar Sankranti, flying kites is a common sport. As a representation of the victory of good over evil and of hope over despair, it is often used as a symbol. In Gujarat, a state in India where kite flying is a prominent hobby, the event is also known as Uttarayan.
During the event, people fly kites of all various colours, sizes, and designs. There are also kite-flying contests where participants compete to see whose kite can soar the highest or cut the most kites. It helps people connect with one another and strengthens bonds throughout the community.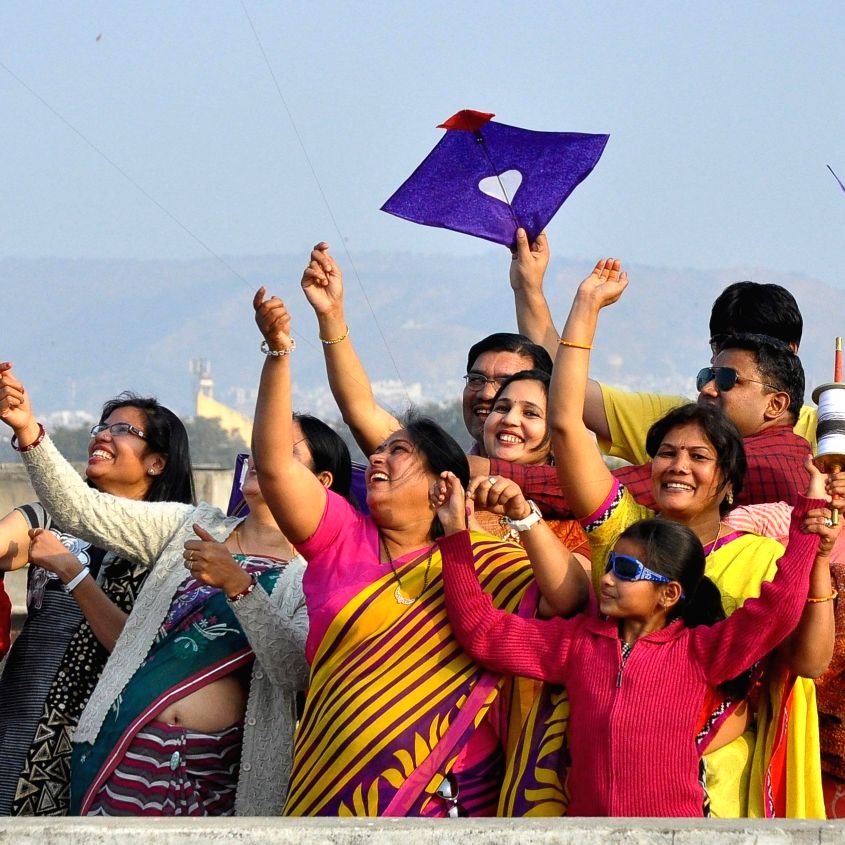 💡
DID YOU KNOW?
14th and 15th January is celebrated as International Kite days.
JALLIKATTU
Jallikattu is a traditional sport that is played during Makar Sankranti in the state of Tamil Nadu, in India. It is also known as Eruthazhuvuthal, it is a bull-taming event that is held as part of the Pongal festival, which is the local name for Makar Sankranti.
The sport is played by young men who attempt to tame and control a bull by clinging onto its hump for a certain distance or for a certain amount of time. Jallikattu is considered to showcase the bravery and strength of young men and it is seen as a way to honor and pay respects to the bulls and their role in the community. The bulls are considered sacred animals and are honored and respected in the culture.
Jallikattu is an ancient sport that has been passed down through generations, it is an important part of the cultural heritage of Tamil Nadu and it is a way to keep the tradition alive. The event is held in different villages and towns and attracts thousands of participants and spectators.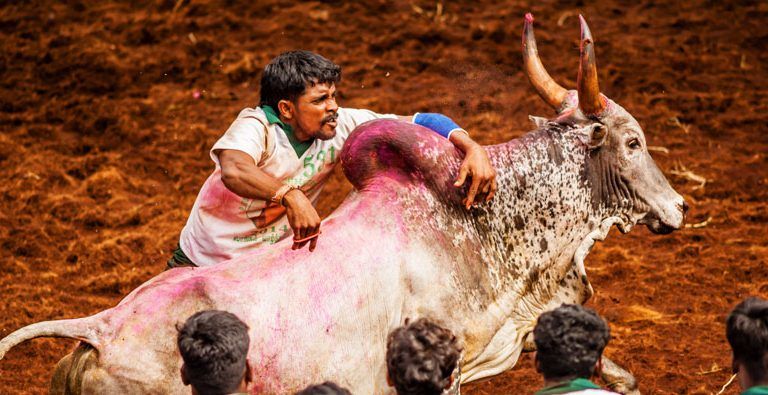 💡
DID YOU KNOW?
Due to safety and animal welfare concerns, jallikattu has been banned in India since 2014 by the Supreme Court.
DHAAK-DHAAKI
In the Indian state of West Bengal, Dhaak-Dhaaki is a popular game that is played on Makar Sankranti, also known as Poush Sankranti. It is used as a musical instrument throughout the event. It consists of two drums that are played in tandem to produce rhythm. The drums are made of clay, and they are played by striking them with sticks.

A group of people participate in the game by singing along to the old tunes and taking turns playing the drums. The songs are often chanted in adoration of the gods and goddesses and are devotional in tone.
Additionally, it serves as a means of perpetuating the custom and transferring songs, dances, and stories from one generation to the next.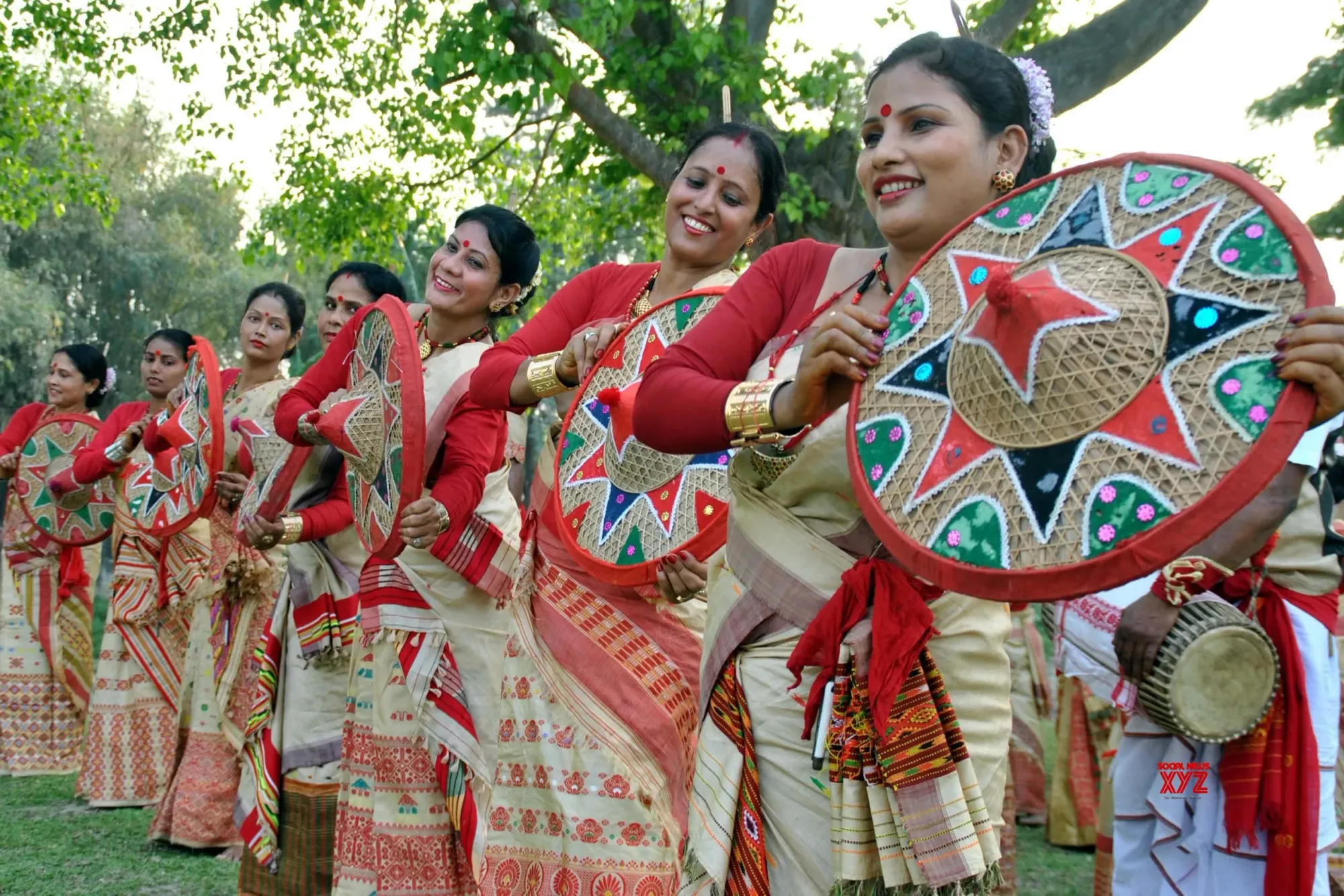 💡
DID YOU KNOW?
The clay is shaped and molded into the drums, and then dried in the sun. After that, it is coated with a mixture of tamarind seed paste and cow dung, this process is what gives the dhaak its distinctive sound.
TEKELI BHONGA
Tekeli Bhonga is a traditional game that is played during Makar Sankranti, also known as Magh Bihu, in the state of Assam, India. The game is similar to kho-kho, and it is usually played by two teams of 12 players each, with one team sitting in a line and the other team trying to touch each player in the sitting line.

It is seen as a representation of the virtues of togetherness, collaboration, and sportsmanship as well as the value of teamwork and the competitive spirit. The game is typically played in an open field, and it's the ideal opportunity to take in the breathtaking scenery and spend time with loved ones.

The game also promotes physical activity and fitness, and is a great way to keep people active and healthy, which is important in today's sedentary lifestyle.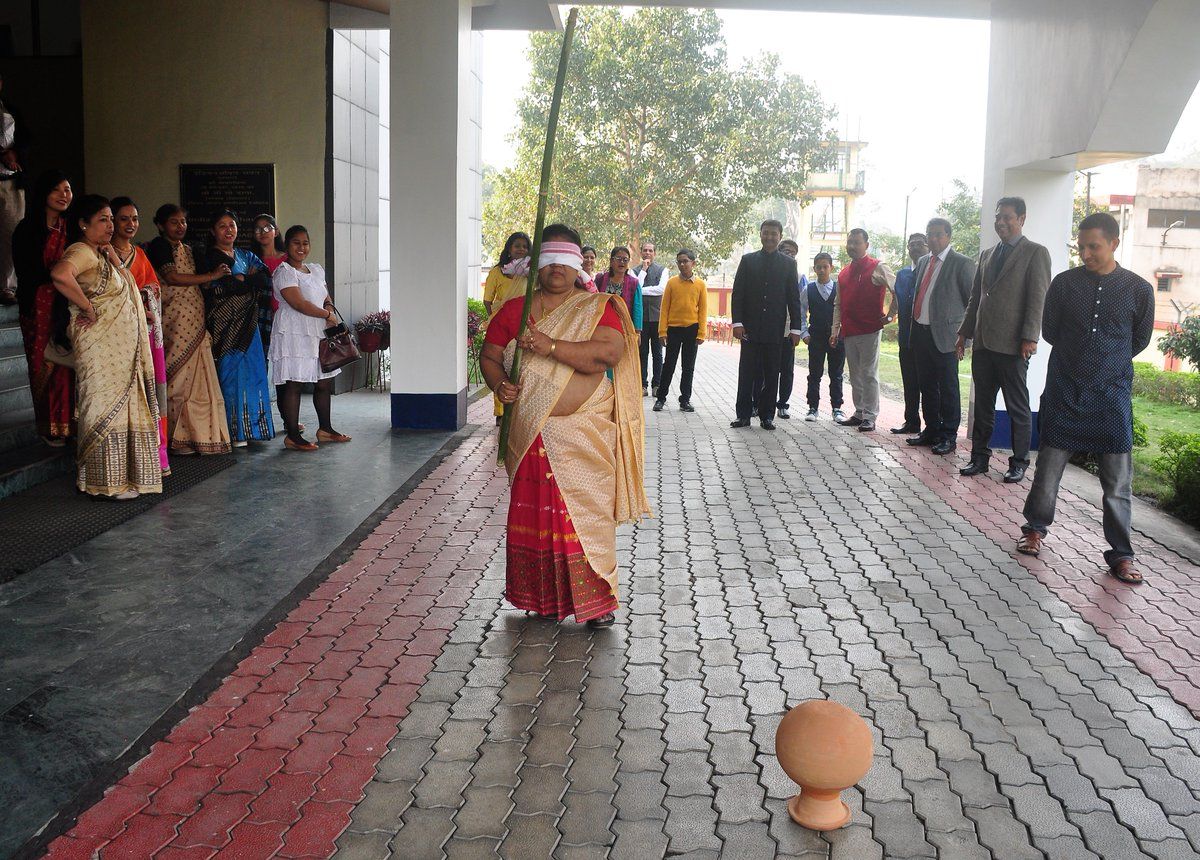 💡
DID YOU KNOW?
Tekeli Bhonga is not only limited to Assam, it is also played in other parts of India, such as West Bengal, Odisha, and Maharashtra, where it is known as different names like Tekeli, Tekel, and Tuptul.
"India's festivals are not just an expression of faith, but an expression of its people's unity and diversity" - Jawaharlal Nehru, India's First Prime Minister.
As mentioned above, festivals are all about love, religion, and community. Therefore, let Makar Sankranti be a representation of that. Try to be as joyful as you can during this festive season, and thank God and the farmers for ensuring that we won't go to bed hungry.
P.S- Happy Makar Sankranti!