Friends Theme House: Interiors Inspired by Friends the Show
Take interior inspiration from the FRIENDS tv show and create your own Friends Themed House! From bold interior changes to simple DIY find what inspires you.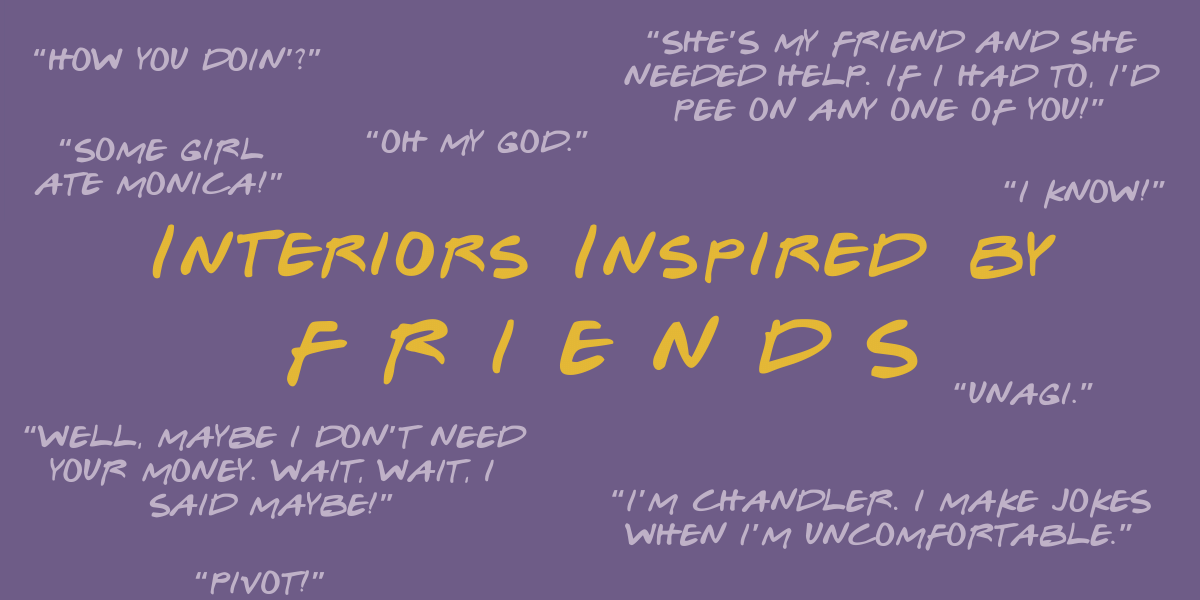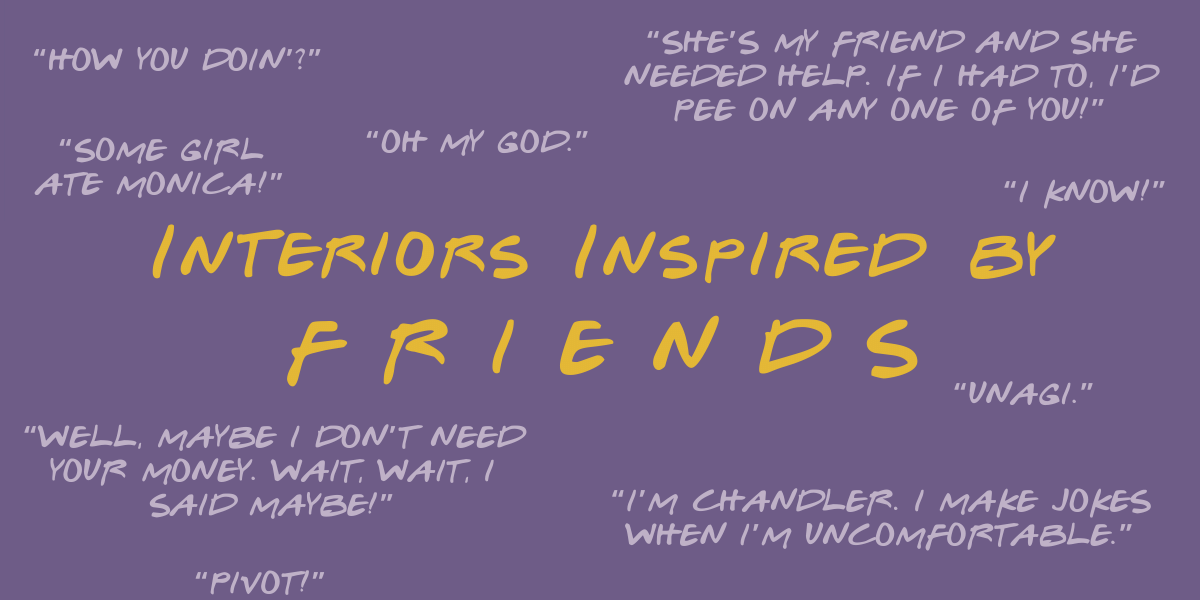 FRIENDS is a story of six struggling individuals. It is the every day stress, the lack of a major plot and importance to relatable minor struggles but most importantly the "everything is going to be fine" that makes us re-watch and binge the show.
The show has been absolutely evergreen, it has left a lot of us inspired and obsessed till date. Even prior to the recent release of 'The Friends Reunion', the show had a significant loyal fandom, the reunion just sparked a fire of nostalgia and became a remembrance of the kind of entertainment, love, pain, joy and cries of laughter FRIENDS has provided its spectators with.
Owing to the wonderful conceptualization and the incredibly relatable characters, FRIENDS  is loved by most people. The relationships depicted, the ambiance created and the life that is shown only makes us jealous such that it makes us want to experience it ourselves. Just for a peek into their lifestyle, HomeTriangle brings you ways you can make your own "Friends themed house!"
Quick Tip: If you are planning to renovate your house interiors or require cleaning before your friends themed party, check this out!
This article is written goes from the angle of having a FRIENDS Theme interiors to minor fandom merchandise ideas, we hope you will have a great time!
For more FRIENDS themed ideas check our HomeTriangle Board.
Interior Ideas
The Iconic- Monica's Door
No one can miss out on the lavish purple in Monica's house, be it the walls or the classic door with a golden peephole frame. If you are bold enough to make this change in your room, dorm or house, try turning your door purple and add a golden frame around the peephole. (How to make Monica's Peephole Frame?
You can roll newspapers using tissue and glue-water solution to create the basic structure. Upon this splash some rich golden paint and create your own Peephole Frame!)
Why does Monica have that peephole frame?
The story is actually behind the screens: It was a mirror that broke on set and the crew happened to hang it's frame on the door for fun, it so happened that Greg liked how it looked and it remained there for the rest of the show.
Blue Kitchen
If you are ready to go bold as it is, try adding blue paints to your kitchen cubicle and give it a look like Chef Monica's.
The Balcony
Our favorite is the most cosy, compact and interesting structure- the balcony. Not only the entry to the balcony is unique, the balcony itself is very intimate. From Rachel's kiss to Chandler's fear of pigeons and the lottery ticket incident, this balcony has given us a lot of beautiful moments to make memory. In case you are completely remodeling your house or building a new one, this balcony could be the most unique addition to your house.
It is not merely the balcony that's eye-catching, it is also the window that is along with it. From Phoebe's tragic "My Eyes My Eyes" to six of them staring at 'ugly naked guy', this window is in constant use. It is super aesthetic, aids light into the house and is built in a slant which adds a certain character to the balcony and the seating near the window. You might need to consult professional interior designers or architects for this.
Furniture Ideas
Joey's Chair
Joey's concept is that the entire house's furniture is supposed to face the Television. Especially his comfortable chairs, the recliners- that can be a great addition to your living room.
Chandler and Joey's Foosball Table
There is no need to explain this addition to your house.
Monica's Floral Curtains
As mentioned earlier, Monica's classic balcony has a very interesting curtain that you can definitely add to your house even if you are not remodeling it.
It's The Little Things
It's always the little things that create the most impact, consider these the final touches. A true fan wouldn't take seconds to recognize the significance of these little things that would add a more cosy and complete look to your house.
Joey's Whiteboard
Whenever there was a silly conversation to be made, Chandler and Joey had their own witty ways of communicating. Stuck right behind his door, Joey has a mini-whiteboard that if you notice has several things written on throughout the seasons. Though it never completely made it to the highlights of the main story line, this board adds extreme character to Joey's house and therefore yours too!
Hugsy
How can we miss Joey's (also for a while Emma's) Hugsy? It could be an essential decor in your bedroom or the 'Joey's chair'.
Phoebe's Gladys and Glynnis
If you really want to go over the board with your decor, you could hang a Gladys or Glyinnis in your apartment!
Central Perk Mugs and Canvas
Perhaps you give your dining area some 'central perk' feels by adding a poster canvas of the cafe's logo and getting the cafe themed mugs for coffee!
Fandom Elements
At the end of the day a fan needs their merchandise. Be it a Friends Poster or any kind of memento. HomeTriangle presents to you downloadable Friends Posters! (download options below the images)