Construction, Architecture & Renovation
Enhance Your Outdoor Living Space with the Perfect Patio Cover
Maximize outdoor enjoyment with a well-equipped patio. Perfect for dining, reading, or hosting. Shield yourself from intense sun or rain, ensuring comfort.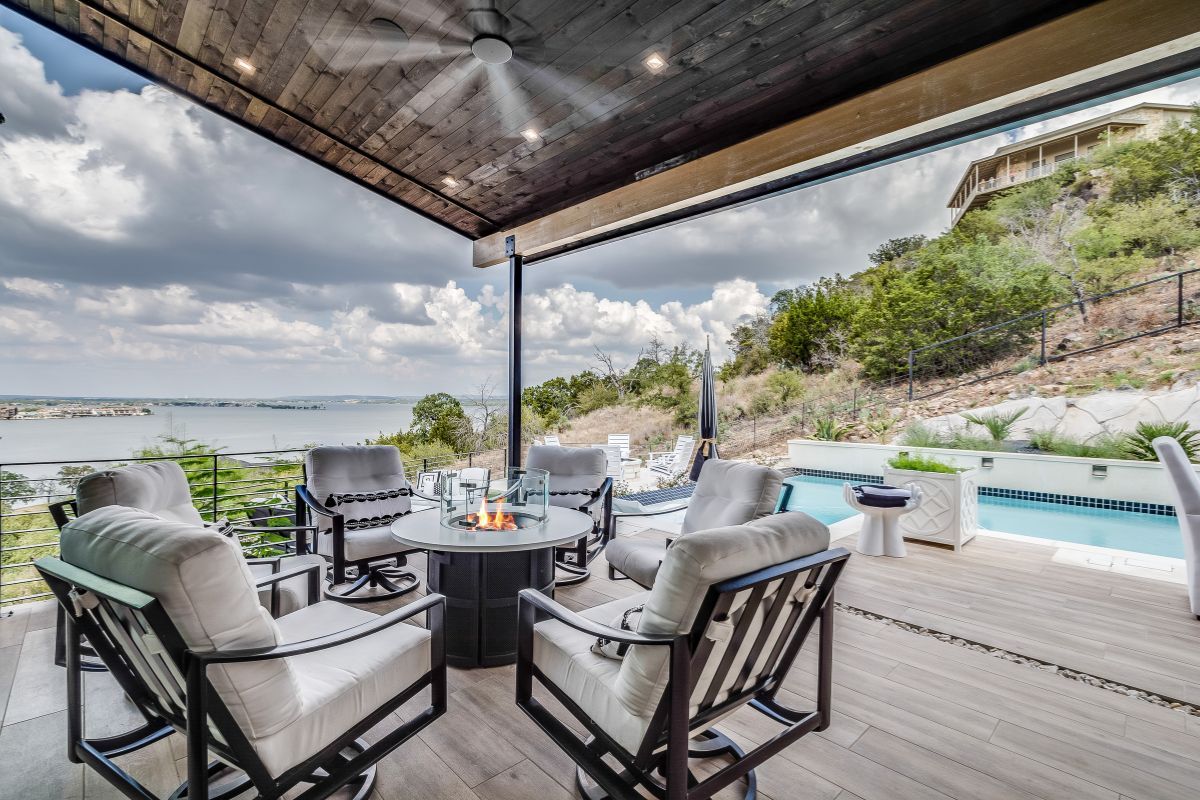 Spending time outdoors is one of life's great pleasures. Whether dining al fresco, lounging with a good book, or hosting a backyard barbecue, your patio area provides the perfect spot for relaxing and entertaining. However, the elements can put a damper on your outdoor fun. If you live in a climate with abundant sun and little rain, you'll welcome shade on sweltering afternoons. Where the skies frequently open, a waterproof overhead cover will allow you to enjoy your patio regardless of precipitation.
Installing a patio cover extends your enjoyment of the great outdoors while adding value and elegance to your home. Keep reading to learn about the benefits of patio covers and get inspired to create your ideal outdoor living space.
Protect Your Furniture and Extend Its Life
Outdoor furniture isn't cheap, so you want it to last. However, exposure to sun, wind, rain, and other elements can cause it to fade, crack, warp, and deteriorate prematurely. A patio covers Las Vegas shields your furniture investment, allowing you to enjoy it longer.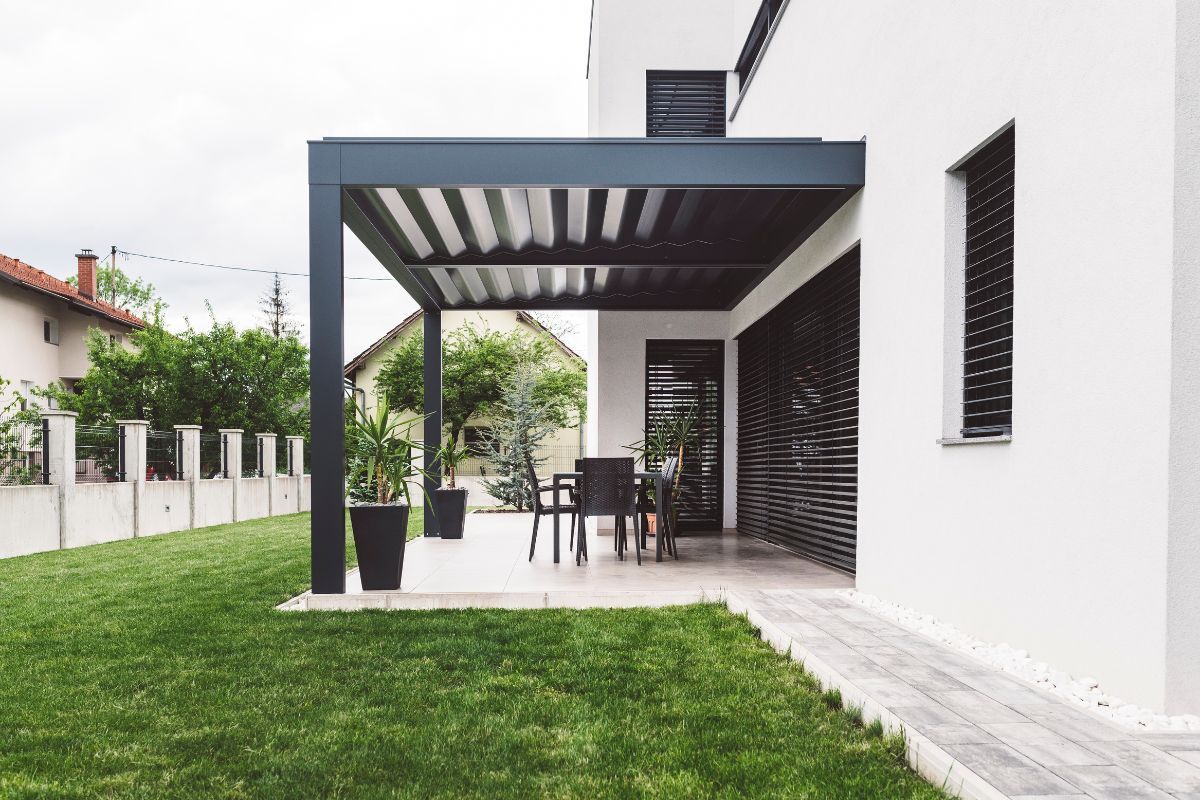 Cushions and pillows are particularly vulnerable to weathering. Fabric fades under the sun's UV rays, and moisture causes mildew and mold. An overhead cover protects these soft furnishings from damage.
Make Your Patio Usable Year-Round
Why let cold or rainy weather stop you from using your patio? A covered space allows you to enjoy this valuable real estate 365 days a year.
A roof and partial walls provide shelter from the elements, blocking wind and precipitation. Enclosed patio covers can be outfitted with lighting, fans, and heaters to transform the area into a 3-season room.
With a covered patio, a rainy day needn't spoil your plans. Carry on barbecuing, dining, or lounging on the furniture without getting soaked.
Protect Yourself from Harmful UV Rays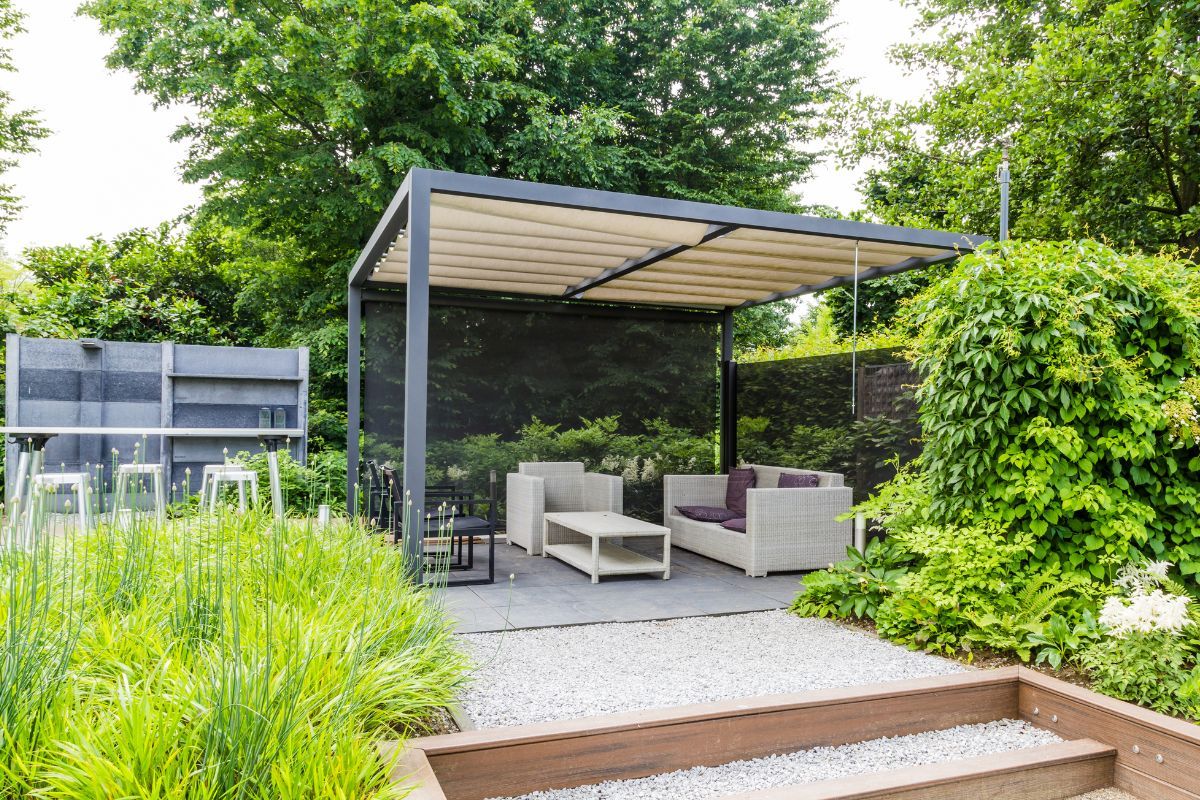 Prolonged sun exposure increases your risk of skin cancer and early aging of the skin. The sun's ultraviolet (UV) radiation causes most of the damage.
Seeking shade under a patio cover is a simple way to protect yourself from UV rays. Your skin will thank you!
A covered patio provides sun protection for children as well. Let the kids play outside without slathering them in sunscreen.
Make the Most of Valuable Outdoor Space
For many homeowners, the backyard patio represents prime real estate. You can extend your living space outdoors by installing a covered patio.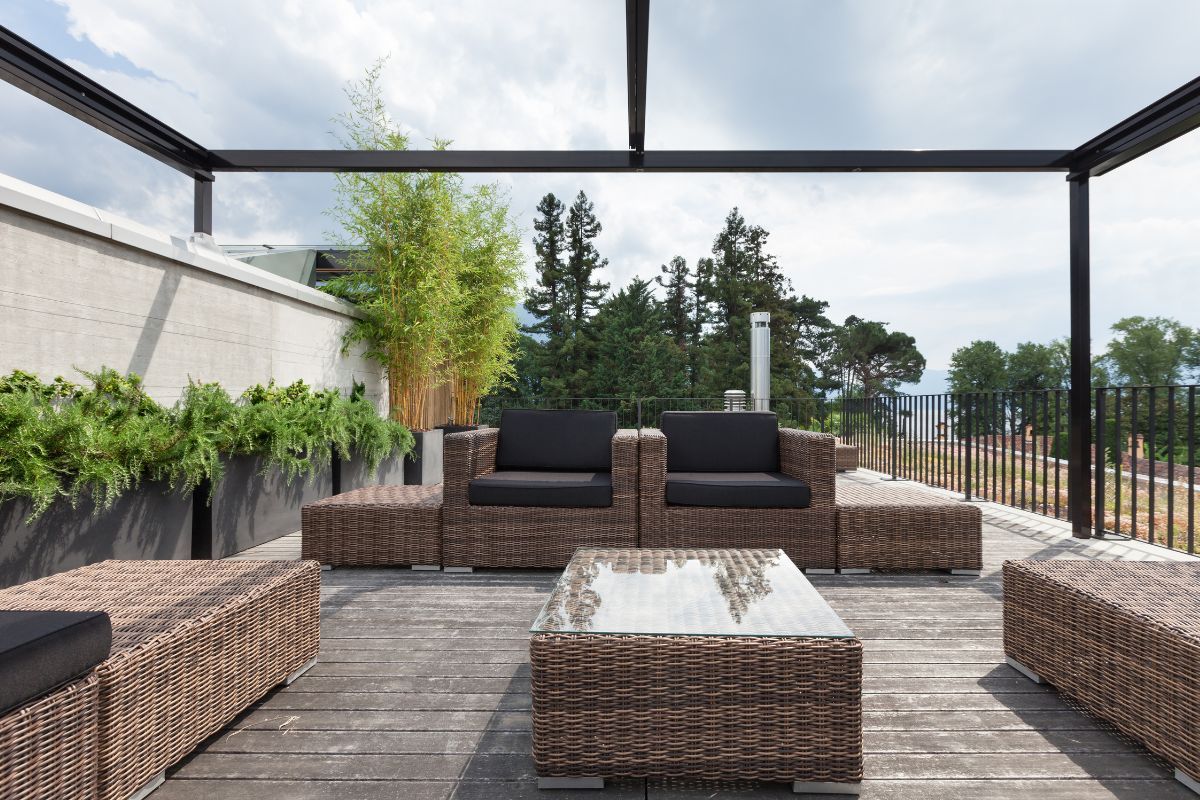 Outfit the area with comfortable seating, a dining set, an outdoor kitchen, a fireplace, and other amenities to create an inviting spot. A ceiling and partial walls provide shelter from sun, wind, and rain.
With the right lighting and heating, a covered patio easily transforms into a space where you'll want to spend time morning, noon, and night.
Add Visual Interest to Your Home's Exterior
A patio cover instantly ups your home's curb appeal. Today's covers come in a wide range of styles, colors, and materials to complement your architecture and landscape design.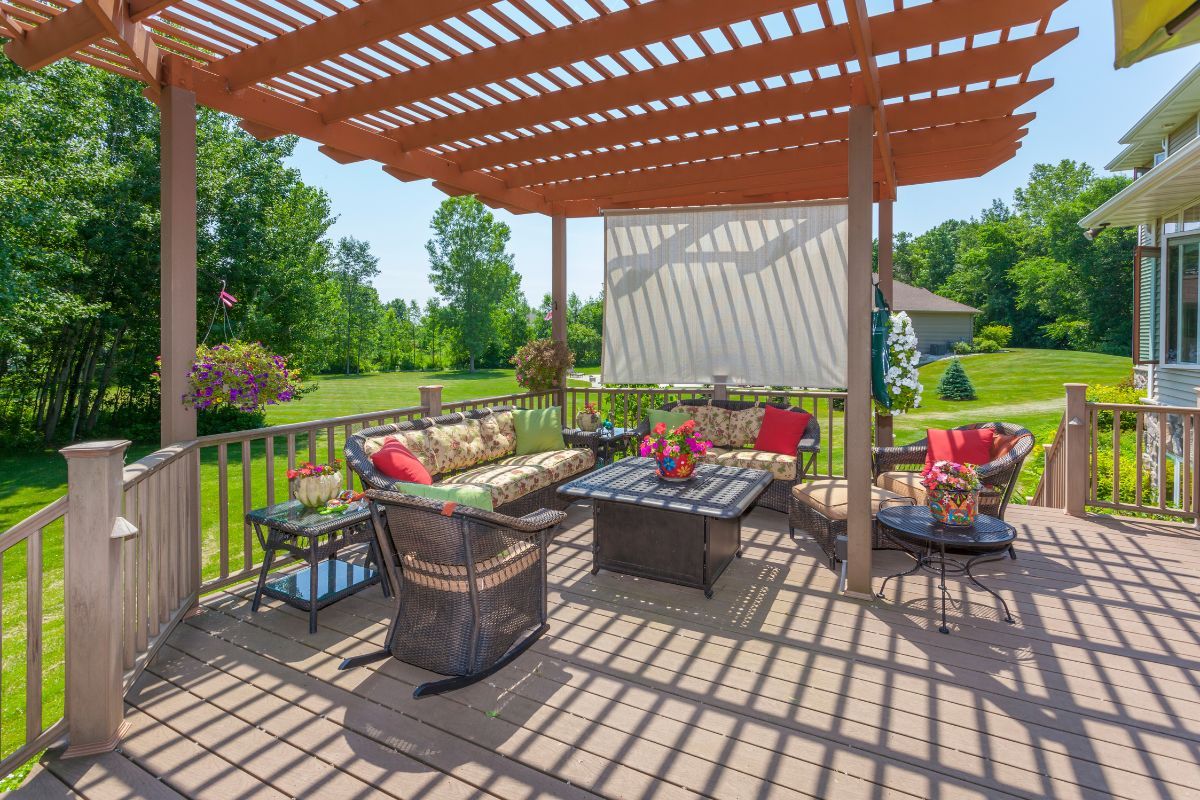 Consider a gabled cover with exposed wood beams to match your home's aesthetics. Or opt for sleek and modern with a metal roof and glass panels.
Landscaping around the covered area adds further visual interest for passersby. An attractive patio cover highlights the outdoor living spaces and makes your home more appealing.
Get More Enjoyment from Your Pool Area
Does your poolside patio sit empty for much of the year? A covered space allows you to take advantage of this prized recreation area in all sorts of weather.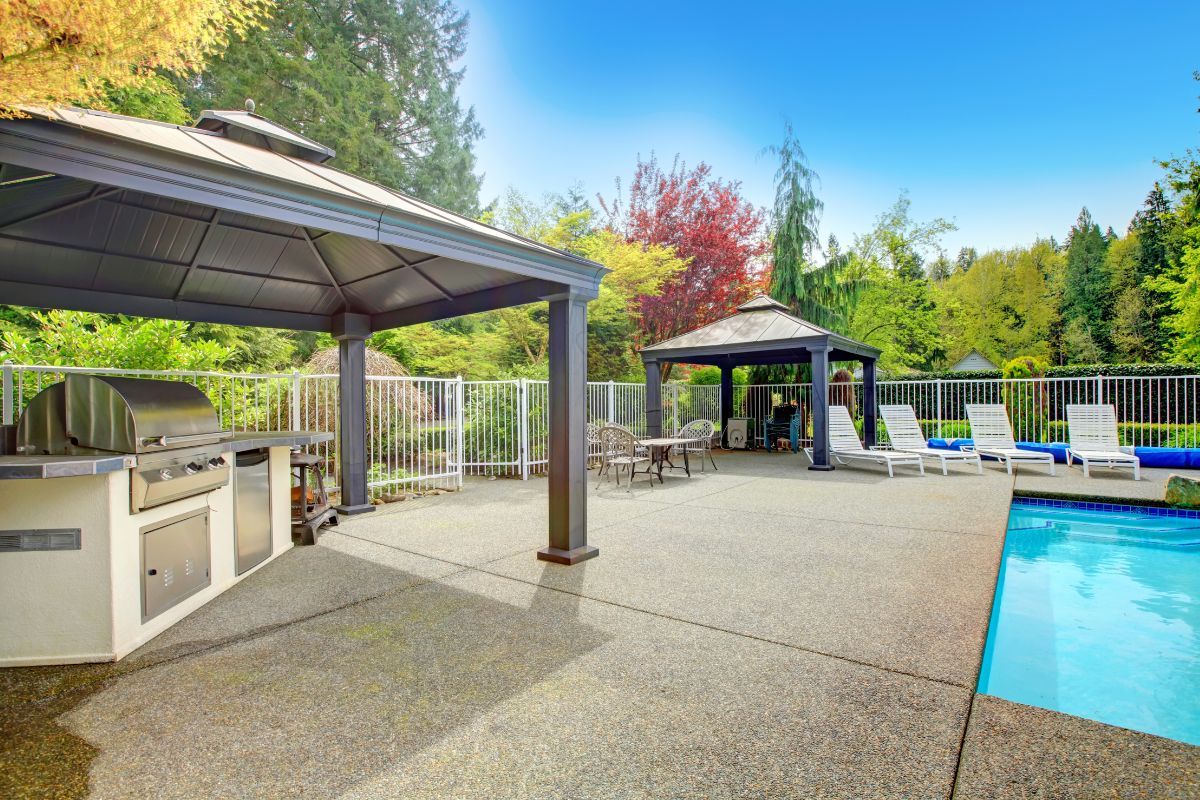 A poolside cover provides shade on hot afternoons when the sun's direct rays feel unbearable. It also gives you somewhere to relax when brief rain showers pass through.
Outfit the covered area with comfortable chaise lounges, dining furniture, and other amenities. You'll gain a new appreciation for your poolside retreat.
Add Value and Boost Curb Appeal
Outdoor living spaces rank high on many homebuyers' wish lists. A covered patio or deck adds value by expanding the usable square footage.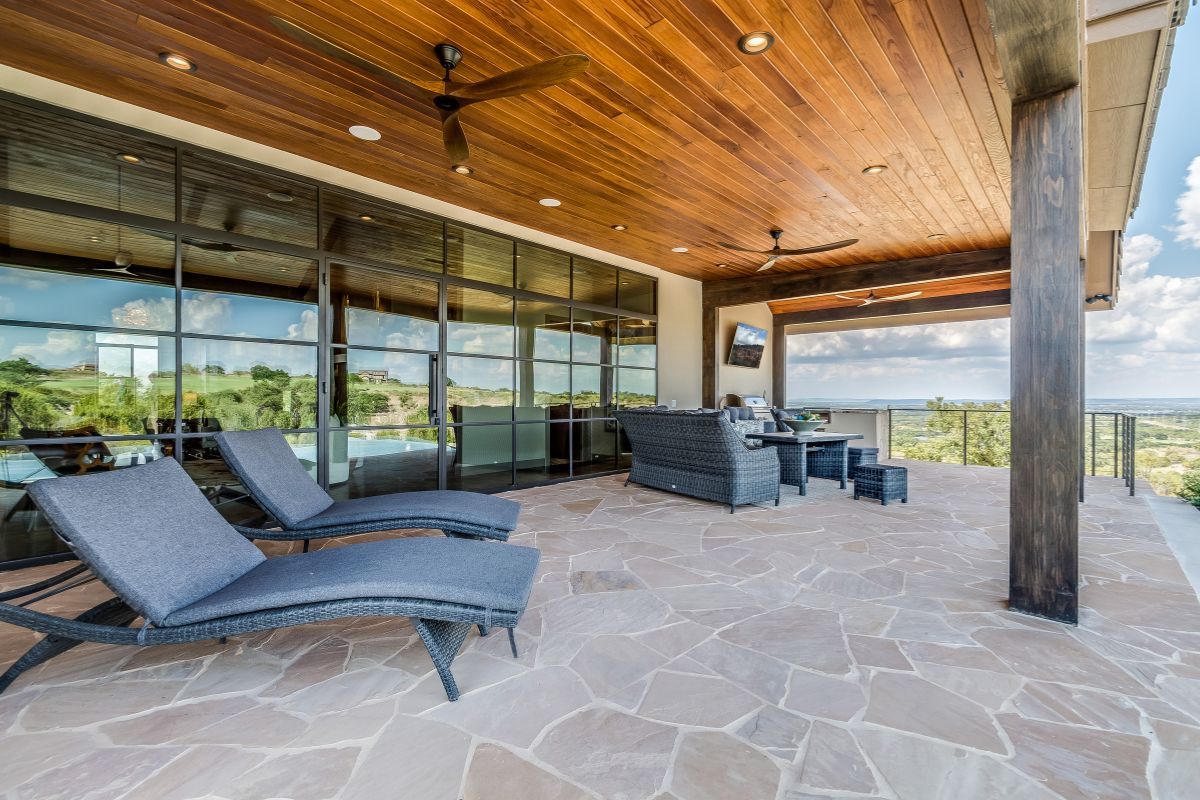 Curb appeal plays a major role in home sales too. An attractive patio cover grabs attention and makes a stellar first impression on potential buyers.
Remodeling projects that increase livability, functionality, and aesthetics deliver the biggest return on investment. A patio cover checks all these boxes and more.
Get Creative with Design Options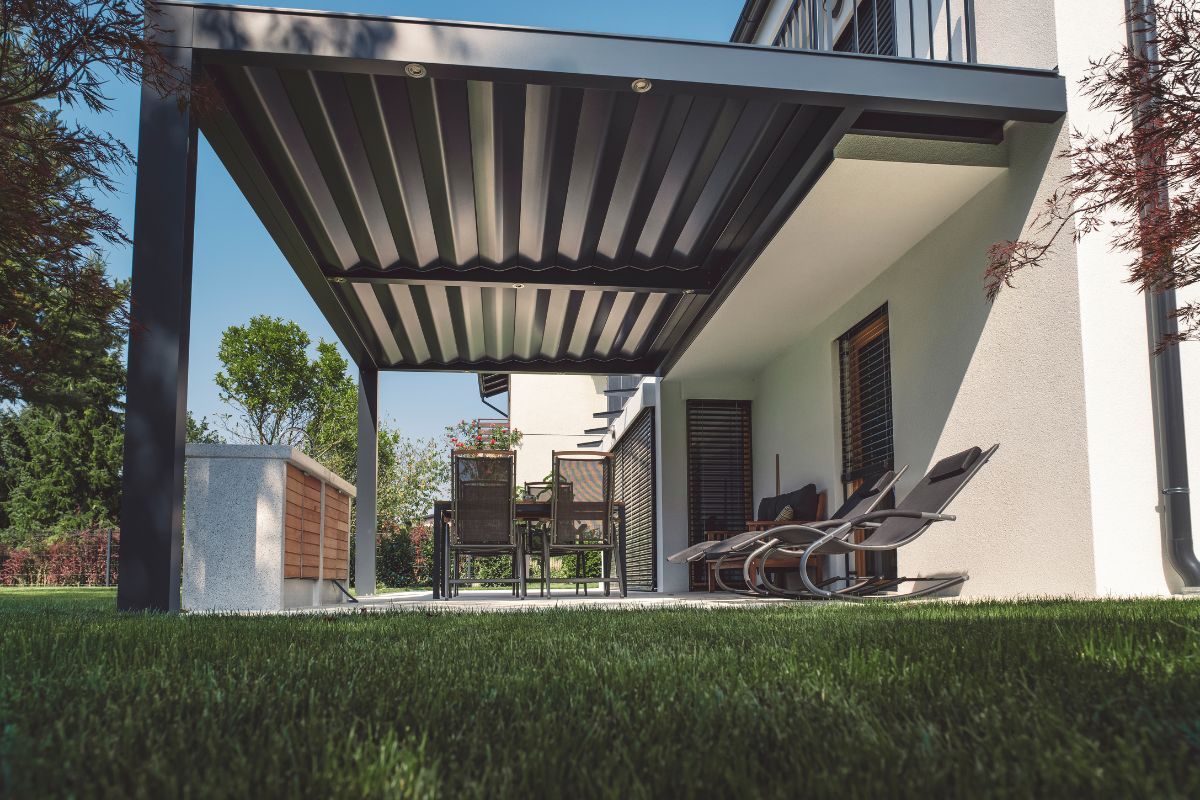 Today's patio covers come in endless styles to match your taste and complement your home's architecture. Take your pick from gabled, curved, or flat roof lines.
For a breezy feel, opt for a pergola-style cover with crisscross wood or metal beams. Or add glass panels, curtains, or roll-down shades to enclose the space.
The roofing material also impacts the look. Consider translucent panels, corrugated polycarbonate, or tongue and groove wood. Metal, tile, and composite roofs are other options.
Don't forget lighting and fans to enhance comfort. Get creative with design to craft your ideal outdoor oasis.
Enjoy Added Privacy and Seclusion
Open patios leave you exposed to neighbors and passersby. A covered design provides privacy and a sense of seclusion right in your own backyard.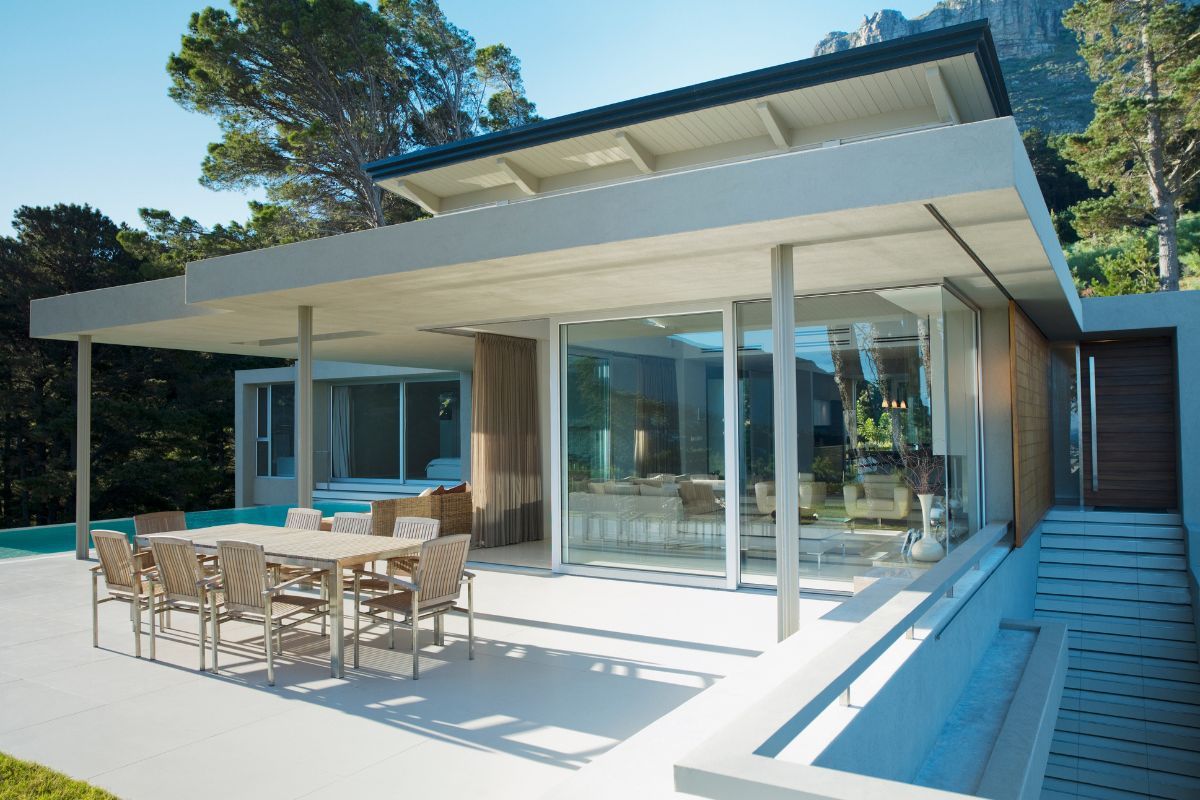 Strategically placed screens, curtains, or plants around the perimeter block views in and out. This allows you to relax, dine, or entertain without feeling like you're on display.
Ambient lighting extends the evening use of the patio. Add power outlets to run lighting, fans, heaters, and music to create a cozy backyard retreat.
Protect Yourself and Your Belongings from Pests
Bugs and other pests can quickly turn an outdoor gathering into a nightmare. A covered patio provides a barrier between you and these uninvited guests.
Screens keep flying insects from landing on food and furnishings. An overhead roof deters wasps, bees, and birds from building nests.
Rodents and other critters are less likely to access a covered patio. Keeping them at bay safeguards your patio furniture, grill, and other items.
Conclusion
A covered patio expands your home's livable footprint and enhances your outdoor lifestyle. Take advantage of this valuable real estate by installing an overhead roof with partial walls. Protect your furnishings from weathering while shielding yourself from sun exposure and pesky insects. With the right design features, your covered patio easily transforms into a 3-season living area. Get ready to enjoy outdoor living at its best!