6 Do's And 3 Don'ts Of Remodelling A Family Home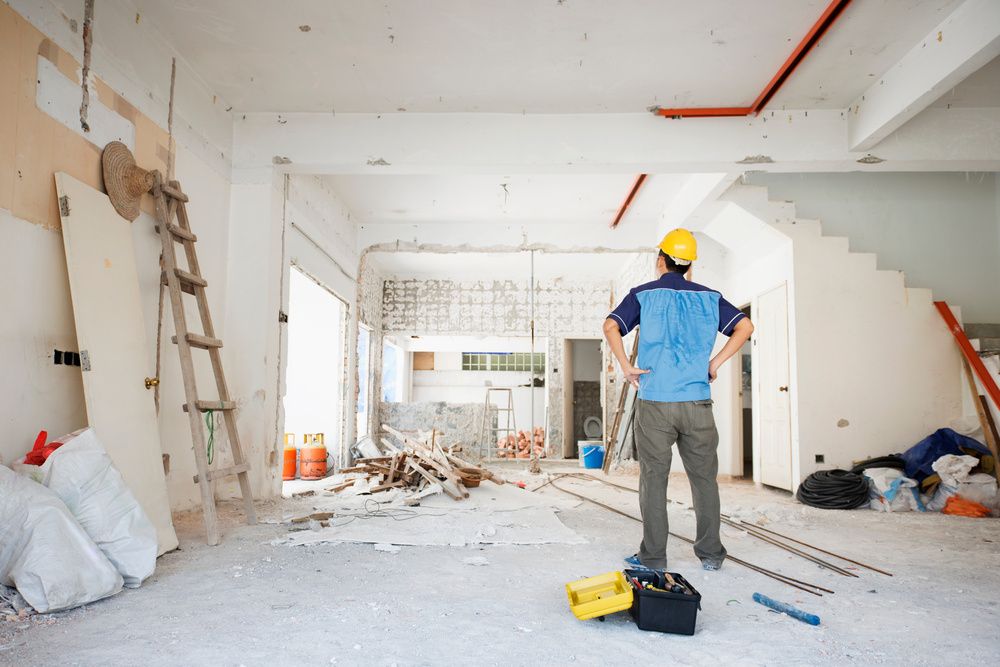 There are various reasons why you may want to remodel your family home. It may be because you want to enhance its aesthetic value and comfort, repair its safety issues, modernize it to keep it up to date, or simply because renovating is more cost-efficient than buying a new one. Whatever your reasons, keep in mind that any investment you make to have your home renovated will be worthwhile.
Despite the benefits of remodeling your home, remember that the rebuilding process may be time-consuming, demanding, and messy. However, knowing what to do and what to avoid can save time and make the process more manageable. That said, here are the do's and don'ts you should be aware of when remodeling a family home:
Do's
You need to know what you must do to ensure that your renovation project runs smoothly and successfully. Here are the six do's you should consider when renovating:
1. Hire Professionals
Home remodeling can be quite demanding and complicated to the extent that you may find it challenging to do by yourself. That's where the role of specialists comes in. Remember, it's not just a project you want to finish so you can start something else. It's your home, where you and your family spend the majority of your time. Therefore, if you're committed to the success of this project, hire professionals specializing in this area.
Professionals play a significant role in the completion of your project. First, they have the knowledge and experience in this field. So, contacting a professional, like Martinez Architekt, would provide you with specific advice by putting together your ideas and their experience into a plan that would fit your home space. Moreover, they know the supplies you need and how to utilize them appropriately. In addition, hiring them includes the following benefits:
Successful completion of the job within the set time: Experts like Homecorp Constructions and similar firms will ensure they finish the project within the specified time, enabling you to move into your renewed home immediately.
Access to high-quality materials: You need construction materials of high quality for a successful home remodeling project. Construction experts may not have a problem accessing such materials because they have a network of trustworthy suppliers they can rely on for quality products.
They have excellent planning: Professionals have a team of experts who assist them with the entire planning process.
They adhere to safety regulations: Safety is a significant concern in any remodeling project. Professionals follow specific guidelines that ensure your safety during and after the completion of the project.
Cost-effective and less time-consuming: Home remodeling may take a lot of time, effort, and money when you do them yourself instead of hiring a qualified specialist.

2. Set A Reasonable Budget
One of the most vital things you should do when planning to start your renovation project is to set a realistic budget. Ideally, your budget should guide you on how to go about the remodeling process because it determines the quantity and quality of materials and services you can pay for.
Here are some practical tips on budgeting for a home renovation:
Consider all the resources you'll need, including construction materials and labor
Consult friends, family, and neighbors who may have renovated their homes
Select your top remodeling requirements and priorities
Get estimates from various contractors before hiring
Put your finances in order

3. Have A Storage Plan
You may also want to have a storage plan because remodeling involves a lot of breaking and scraping, which results in the production of dust particles. These particles may settle on your valuable items like couches, mattresses, and other types of furniture. This would necessitate thorough cleaning, which might be an inconvenient task for you. However, with a good storage area, you can protect your belongings against dust and save money that would have otherwise been spent on cleaning services or the replacement of stained items.
A storage area will help you create an additional working space, which will speed up the entire process. It also ensures your valuables are kept safe and secure. Moving things from one side of the house to the other during the renovation will take up time and energy that you could spend on more crucial tasks.  In that regard, here are some storage ideas you can consider:
Set aside one room: You can use one of the rooms in your house as a temporary storage location if it's large enough for all your belongings.
Request a friend or family for a storage place: A friend or a family member may have an empty room or an extra space in their house. If that's the case, you may ask them if you could use it to store your belongings while your home remodeling project is ongoing.
Consider self-storage: Hiring a storage unit from a self-storage facility is another option. However, you should determine how long the renovations will take to avoid paying for extra time. You don't want to lease it for a month when you'll only need it for a few weeks. Just ensure that the facility has no issues with rodents and moisture.
Lease a portable storage container: It may be the best option because it allows you to store your belongings within your compound or in a place you feel at ease with. This way, you can access them whenever you want without any inconvenience.    
4. Prioritize Essential Projects
You're likely to pay more attention to some areas or rooms than others because they serve a particular purpose. For one, you may want to prioritize the family room because that is where you spend most of your time catching up with friends and family.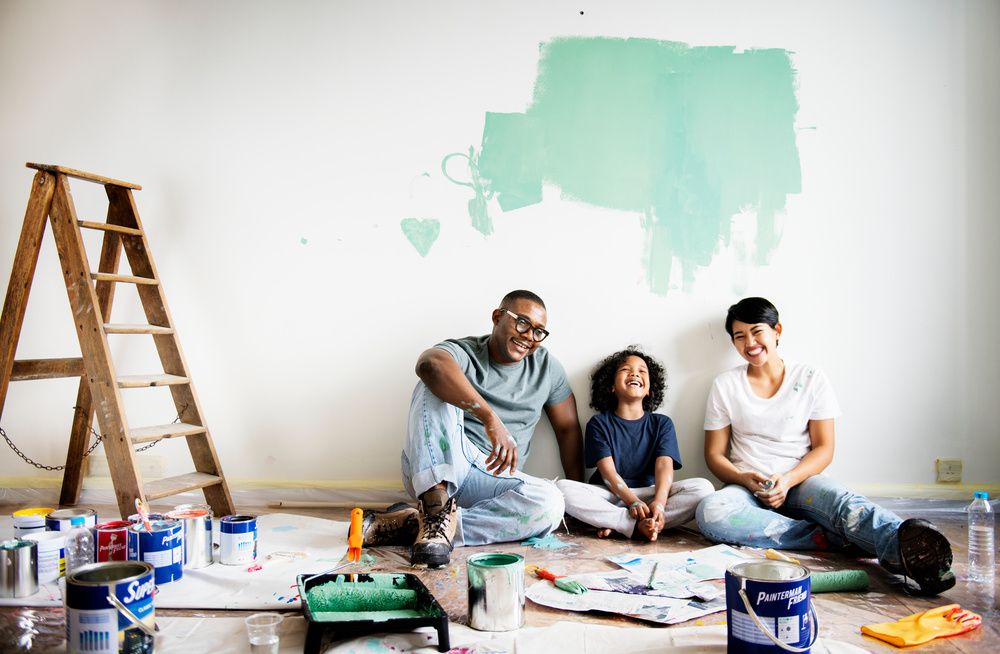 But to determine which room you should prioritize, you should consider the following:
Scrutinize the needs of each room: Move from room to room and note the areas that need remodeling or replacements. Start with the space you frequently use, like the bedroom, the kitchen, or the bathroom, and finish with the least-used rooms, like the guest bedrooms.
Consider safety your priority: Start with the projects that ensure your family's safety. For instance, it'll be best to start with rooms with molds, plumbing leaks, or poor electrical systems.
Prioritizing ensures that you cover the most critical areas of your house in case any unforeseen changes to the plan happens.
5. Prepare For The Unexpected
Some unexpected complications may arise when you're in the middle of your renovation. For example, your supplier might delay in delivering the construction materials, or your contractors might complete the project later than the allotted time. Preparing for the unexpected enables you to take the necessary countermeasures and respond positively whenever issues arise.
6. Set Realistic Timelines
It's always good to have a timeline to adhere to, but it should be realistic—neither too short nor too long. A realistic timeline will ensure your project runs smoothly. However, setting up a timeline may not always be a walk in the park. It'd help if you consider factors like the availability of materials and contractors, the delivery time, and costs.
Don'ts
You must know what not to do to avoid making mistakes that may cost you more money and time. When renovating a family home:
1. Don't Have Kids And Pets Around
You may use some chemicals when renovating your home, which along with dust, may pose health risks to your kids and pets. In addition, the contractors may need to move around freely while carrying materials from one area of the house to another. Therefore, you should ensure your kids and pets are not anywhere near the construction site.
However, if they must stay in your home, ensure their safety by:
Allocating space for them to play: It'll prevent your kids from running around the construction site. It can be a spare room or a place within your compound.
Designate different entrances for the contractors and your family: It helps keep away dust and chemical particles and prevents your kids from getting injuries from tools lying around.
Find a secure place for your pets: This protects your pets and workers. You can decide to keep your pets in a room during the day or take them to a daycare.  

2. Don't Rush The Processes
Renovating your home is not a one-day task. It may take days or even months to complete because it involves a lot of planning, material sourcing, and searching for qualified professionals. However, as much as you want to complete your project fast, don't take shortcuts. Bring in more help if possible because rushing any process could lead to the poor-quality output.
Taking shortcuts may result in expensive damages that could have been prevented if you followed the procedure. Therefore, be patient, adhere to the plan, and give your contractors enough time to do their job.
3. Don't Renovate Every Room At Once
As mentioned earlier, set priorities. Under no circumstances should you renovate all rooms at the same time. If you do so, you will have to vacate your home and find lodging during the duration of the project, which can be inconvenient for you and your family. Therefore, you should take things slow so you won't have to go through all the hassle of finding a place to stay. Remodeling one room at a time allows you to continue living in your home during the process.
Conclusion
Remodeling a home involves numerous activities that require proper planning. You need to know what to do from the first step to the last. Likewise, understanding what not to do plays a significant role in this process. Take your time to know all these and develop a plan to streamline your project. In the long run, you will achieve the look you desire for your home.