Breaking Down the 2023-24 Union Budget: Key Highlights
Key highlights of budget 2023-24, on point from GDP to income tax regime. Read on to learn more.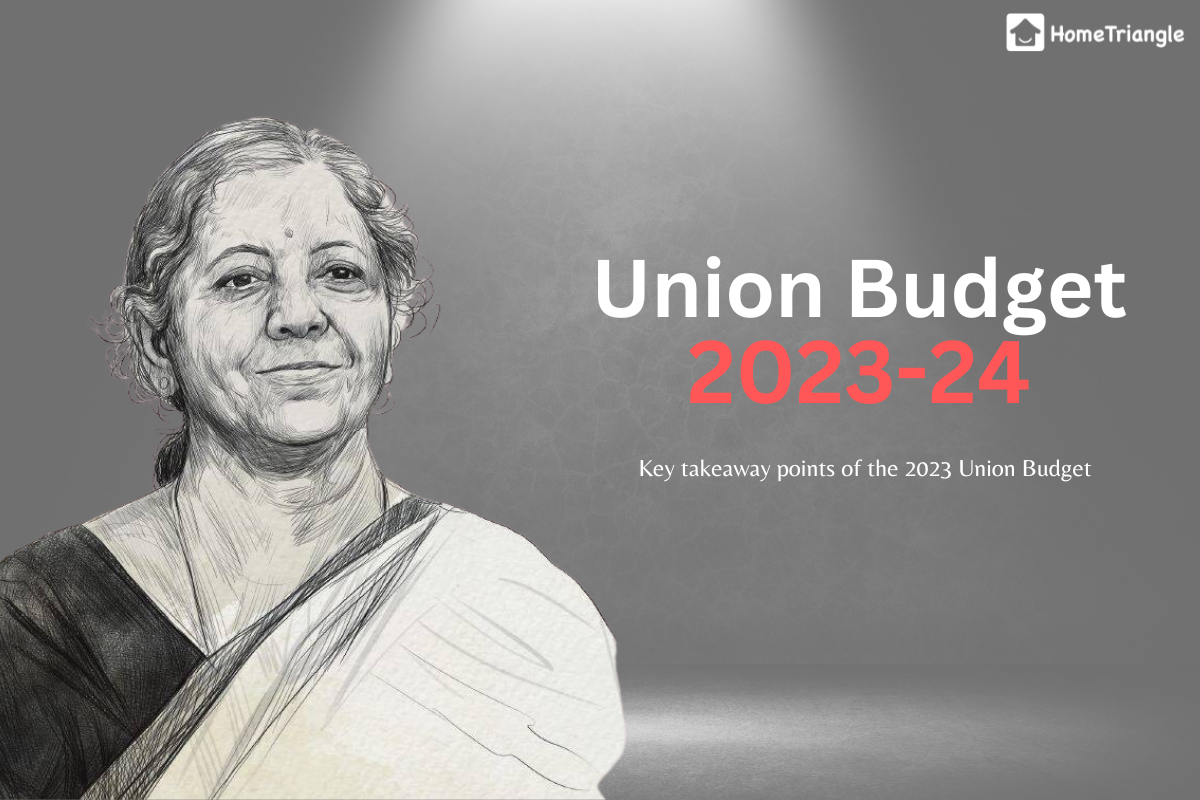 According to the Economic Survey, India is expected to maintain its status as the world's fastest-growing economy with a projected growth rate of 6-6.8 percent in its Gross Domestic Product (GDP). Finance Minister Nirmala Sitharaman has outlined a credible plan to reduce the fiscal deficit, aiming for it to reach 5.9 percent of GDP in fiscal year 24.
The 2023-24 Budget emphasized expanding capital expenditures, indicating the Modi government's priorities of constructing roads, highways, and rail lines. The middle class received some relief with modifications in the new income tax structure, signaling the government's intention to transition away from the previous system. The finance minister remained committed to the fiscal deficit plan, aiming for 5.9% in FY 24, and maintaining the target for the current fiscal year.
Key takeaway points of the 2023 Union Budget:
Income Tax Regime: Finance Minister Nirmala Sitharaman raised the income tax rebate cap from ₹5 lakhs to ₹7 lakhs, declaring the new tax system as the default option. She also suggested modifying the tax framework within this system, reducing the number of tax brackets to 5, and boosting the tax exemption limit to ₹3 lakh.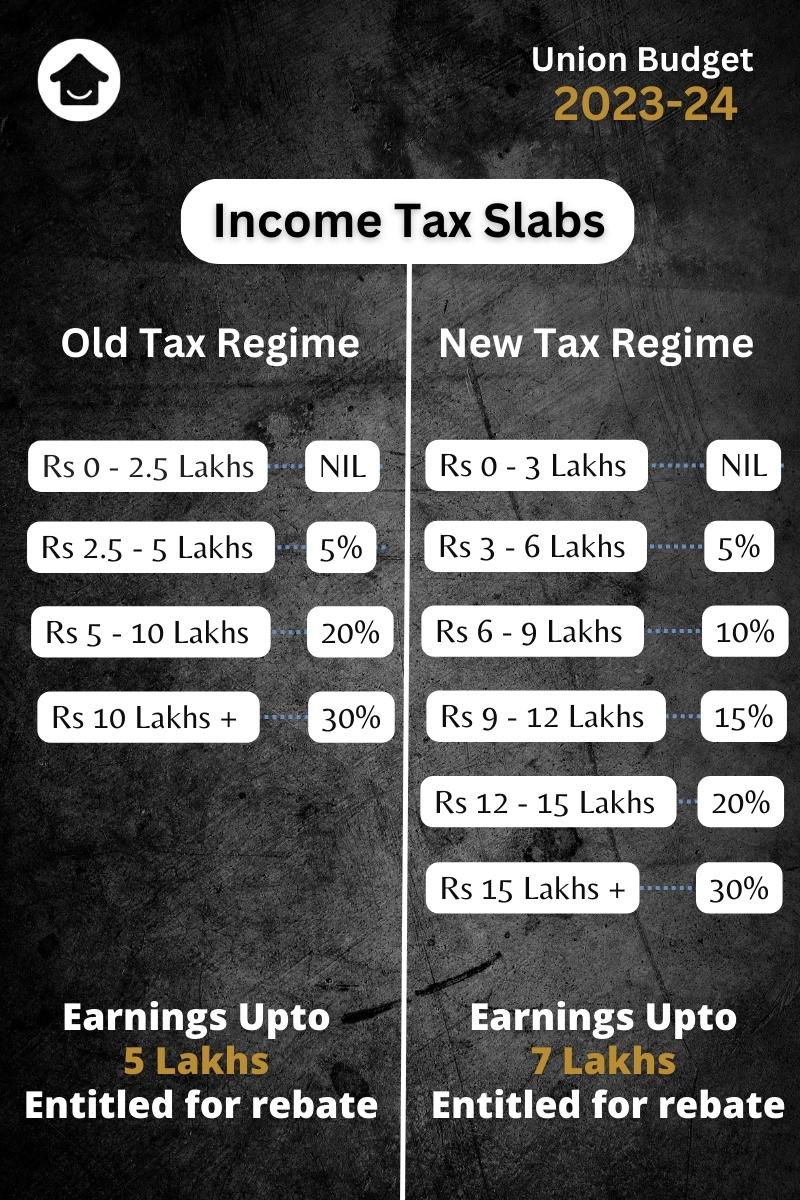 A 16% rise in NCCD on specific types of cigarettes.
The proposal is to decrease the basic customs duty on crude glycerine to 2.5%.
The import duty on silver bars is proposed to be raised to match the level of gold and platinum.
The customs duty reduction on imported parts of mobile phones is proposed to be extended for an additional year.
To encourage value addition in the production of televisions, the customs duty on open cells of TV panels has been reduced to 2.5%.
2. Senior Citizens: The deposit ceiling for the Senior Citizen Savings Scheme has been raised from ₹15 lakhs to ₹30 lakhs. The deposit limit for the Monthly Income Account Scheme has been increased, with single accounts rising from ₹4.5 lakhs to ₹9 lakhs and joint accounts from ₹9 lakhs to ₹15 lakhs.
3. Mahila Samman Bachat Patra: To mark Azadi Ka Amrit Mahotsav, a special two-year savings scheme, the Mahila Samman Savings Certificate, will be introduced. This certificate will be available until March 2025 and provides women or girls with a deposit option of up to ₹2 lakhs, with a fixed interest rate of 7.5% over two years and the option for partial withdrawals
4. PM Awas Yojana: The allocation for PM Awas Yojana has been increased by 66% to over ₹79,000 crores.
5. Bhartiya Prakritik Kheti Bio-Input Resource Centres: The government plans to support 1 crore farmers in adopting natural farming over the next three years by establishing 10,000 Bio-Input Resource Centers, creating a nationwide network for producing micro-fertilizers and pesticides.
6. Skill India digital platform: The digital platform for Skill India will be further expanded with the launch of a unified Skill India Digital platform for-
Enabling demand-based formal skilling,
Linking with employers including MSMEs, and
Facilitating access to entrepreneurship schemes.
On Wednesday, Finance Minister Nirmala Sitharaman announced a revision in custom duties on various products and commodities.