Photography & Event Services
Best Indian Desserts To Serve At Your Wedding
These delicious sweet treats are perfect for serving at your wedding. They're easy bite size and they'll be sure to impress your guests.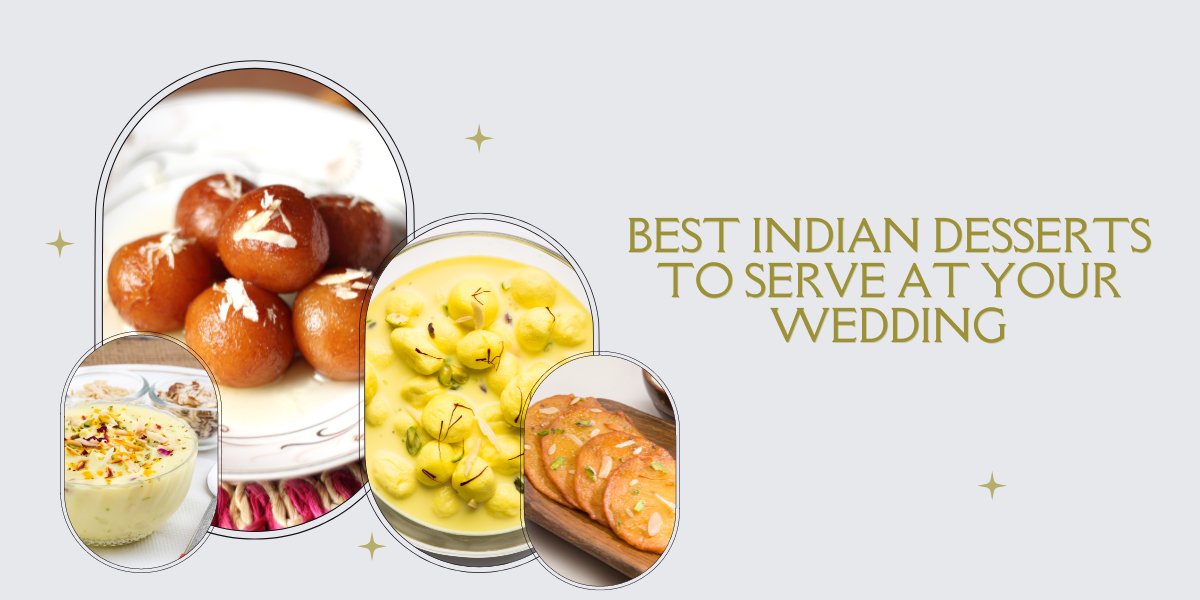 Desserts are indeed a favorite of Indian culture, and no celebration is complete without indulging in sweets because, according to Indian tradition, they symbolize happiness and positivity.
One of the things that all of us Indians enjoy about taking part in lavish wedding celebrations is the delicious food and desserts that we get to enjoy. This is because Indian wedding menus include a diverse range of cuisines as well as a wide variety of sweets to choose from!
If you're getting married soon and ready to make a list of the food that will be served at your ceremony, then we're here to help you out with some amazing dessert suggestions that you should include in your dessert list to serve to guests on your special day!
Gulab Jamun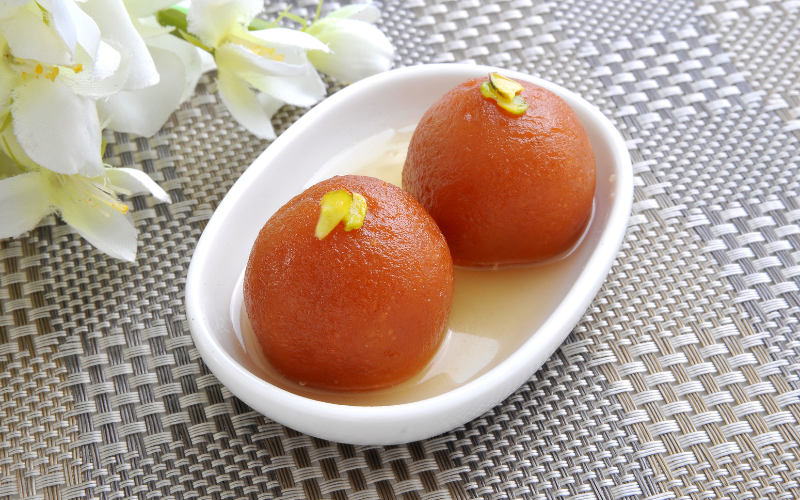 This dessert, a cult favorite for every Indian celebration, is always a hit! A staple of almost every Indian celebration, gulab jamun is a worldwide favorite. All age groups on your guest list will enjoy this dessert, so you must include it on your menu. Seeing your guests' faces light up when they realize that gulab jamun is being served at your wedding is reason enough to celebrate.
Rasmalai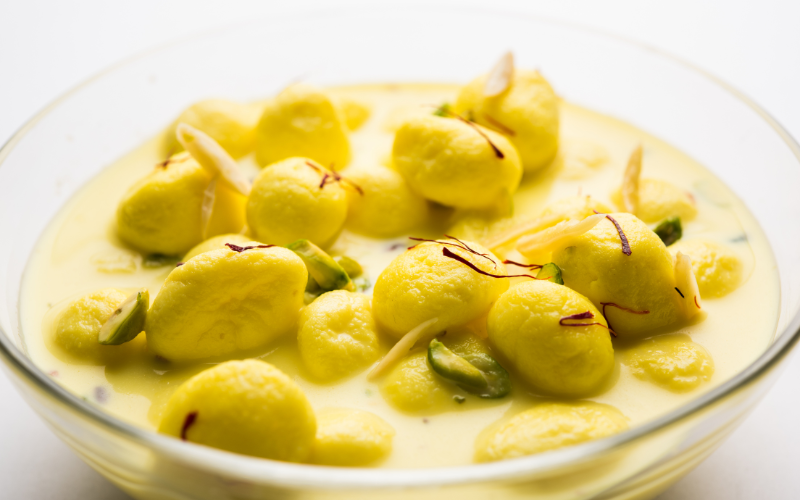 A favorite north Indian sweet is a must to be served at a wedding, especially if you're having a summer wedding a chilled rasmalai does the job of happiness for you! The thick spongy and creamy sweet made of cottage cheese and sweetened milk makes a perfect sweet dish for your wedding to serve your guests with joy.
Gajar Ka Halwa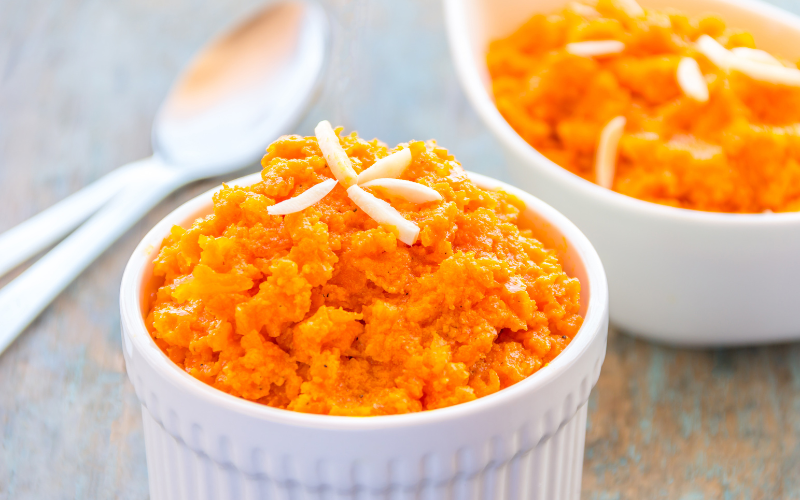 If you're getting married in the winter, you absolutely must include a dessert that is specifically for the season. A cherry on top experience is having a wedding during a cold, windy season while eating hot gajar ka halwa (carrot halwa). Your chilly day will be saved by this delectable dessert. Don't miss out on this opportunity; put it at the top of your food menu so that your guests can enjoy the fun of it.
Shrikhand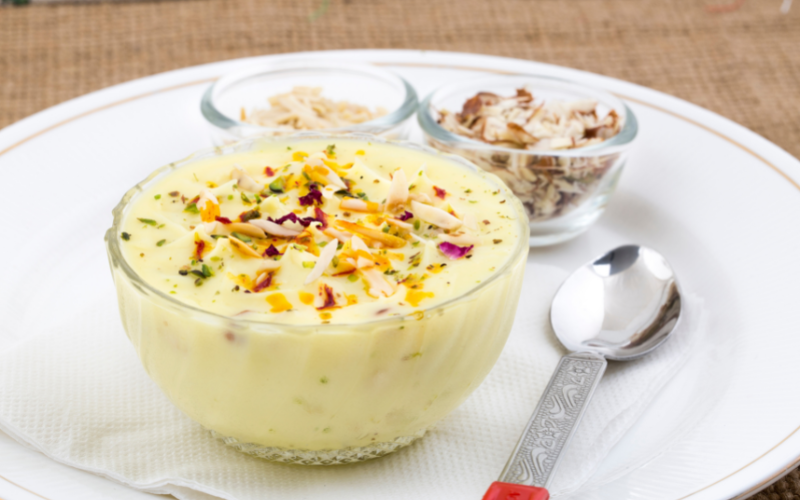 The Maharashtrian and Gujarati favorite desserts are on our list for a reason. This thick yogurt-based condensed milk is made with dry fruits, nuts, and saffron making it a royal dish to serve at your wedding specially with some hot pooris this dessert is good to go.
Malpua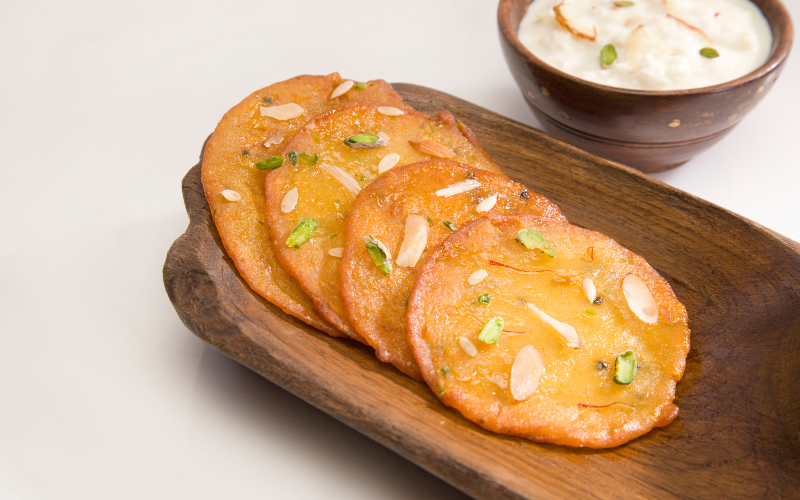 The Indian version of pancakes, made with milk, flour, and caramelized sugar makes a great choice for weddings, as they are easy to serve and they make a perfect addition to your wedding menu, as every guest will be sure to savor every bite when they are served hot.
Contact Hometriangle for all of your wedding and catering needs so you can enjoy your big day knowing that we will make your dream a reality!