An Essential Guide To Kitchen Renovation On A Budget
Like other home improvement projects, a kitchen renovation also requires proper planning. This is especially true if you want to renovate it on a budget.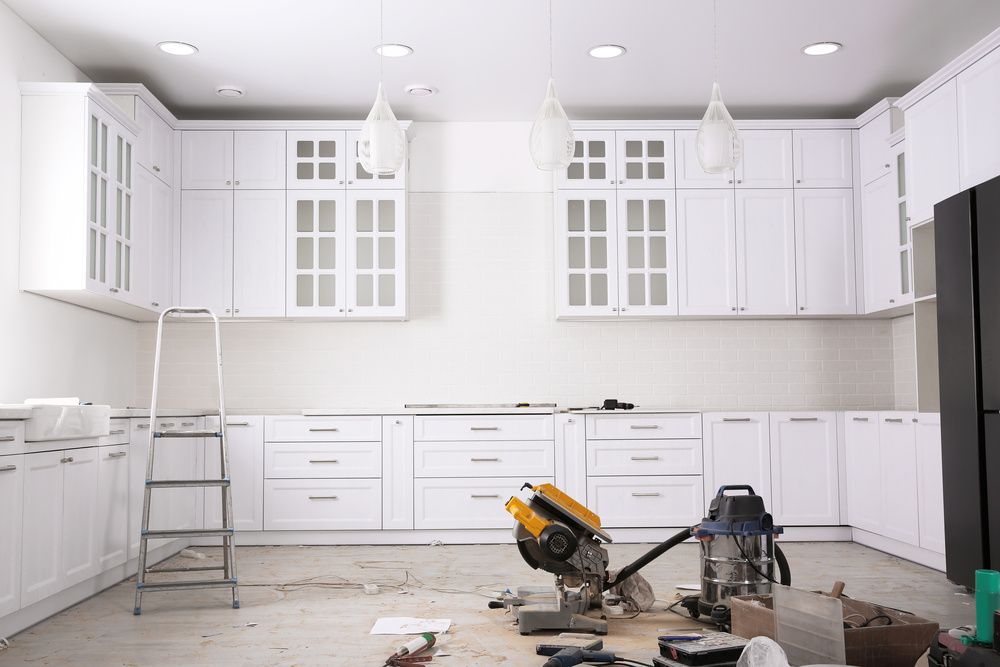 Like other home improvement projects, a kitchen renovation also requires proper planning. This is especially true if you want to renovate it on a budget.
Generally, a kitchen is an expensive part of the house to renovate, with other possible problems that may potentially inflate the renovation cost. So, undertaking kitchen renovation can be challenging. Fortunately, there are ways to upgrade your kitchen without sacrificing quality and going beyond what you can afford.
If you're ready to give your kitchen a makeover, read the guide below and click just here to learn the importance of hiring professional builders to achieve your dream kitchen.
1. Know Your Budget
To successfully renovate your kitchen, it's crucial to know your budget. This will help you determine how much you can spend and stick to it.
When setting a budget, there are many factors to consider. One of these is the scope of work. Knowing what you want to accomplish can have a big impact on the overall kitchen renovation costs. For instance, you might want to install new flooring, upgrade your appliances, or replace your light fixtures.
If possible, try to come up with several goals you want to accomplish with your new kitchen and determine why you wish to achieve them. Once you know the basic scope of your kitchen renovation, it'll help you know the things to ask your builders.
Moreover, you'll get quick estimates from contractors, allowing you to refine your plan and compare the costs. This way, you'll have a big picture of the best possible budget needed to renovate your kitchen.
2. Figure Out Your Preferred Design
A sleek and simple kitchen design can help keep your renovation costs down. So, before anything else, figure out your preferred design and try to keep your current kitchen layout because it's much cheaper than altering it.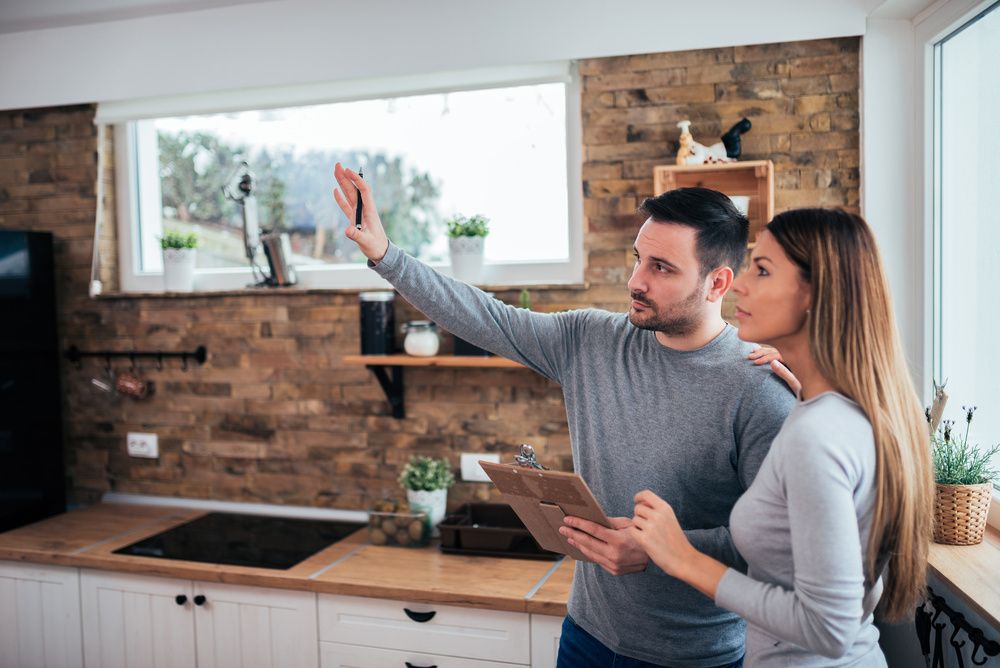 It's also essential to avoid moving electrical and plumbing items. Try to keep your sink and stove in the same location. Moving your gas stove may require relocating the gas lines, and changing your sink's location may require more plumbing. Such changes also need additional time and permits.
You might also need to choose your desired theme for your kitchen. You can opt for rustic, modern, and country, depending on your preferences. Once you know your kitchen's theme, it'll help you choose materials easily and ensure that everything blends perfectly.
3. Opt For Do-It-Yourself (DIY) At Your Own Pace
Labor is expensive for a reason. Besides, a botched and poorly-renovated kitchen will definitely end up costing you more than you thought in minor or major repairs. But you may still find a way to renovate your kitchen by yourself. For example, you can be in charge of hiding the unsightly stuff in your new pantry.
If you believe you can nail painting your cabinets, it can also be a good DIY activity as your kitchen renovation is in progress. However, before you DIY anything, always learn or practice how to do it properly to avoid costly mistakes over time.
4. Invest In Small Appliances With Huge Value
When some people think of kitchen renovations, they quickly opt for high-end or fancy appliances. While you have the freedom to choose any appliance you want, investing in more valuable small appliances is a smart move.
For example, choose compact beverage stations or cooling and warming drawers instead of new and sleek refrigerators, which can be expensive, especially when equipped with more advanced features. Aside from that, small appliances don't take up much space in your kitchen and can make it look more spacious.
5. Use Paint To Your Advantage
Another way to renovate your kitchen on a budget is to use paint to your advantage. You can instantly transform your kitchen space with a perfectly applied fresh coat of paint. Paint can cover discolored sinks, dowdy timber paneling, and dated floor tiles.
To paint your kitchen like a pro, here are the tips you can follow:
Clean Your Kitchen Surfaces : Before painting your kitchen, it's vital to clean its surfaces and walls thoroughly. Over time, your kitchen surfaces accumulate a layer of grease due to daily cooking. Cleaning it properly will ensure that your paint will bind to the drywall successfully.
Use The Right Materials And Tools: It's essential to use the right tools and materials when painting your kitchen. It can help make a difference in getting the job done right.
Apply Additional Coats: To make your kitchen well-painted, you should apply additional coats. Remember that paint colors may deepen once they're applied. While applying more coats is tedious, paint your walls with two coats of paint. Let it dry and apply another coat.
If you're unsure about painting your kitchen, you can ask specialists to help you choose the best paint that will match your kitchen décor. In addition, consider hiring professionals for the best results.
6. Change Your Light Shades Rather Than The Entire Fixtures
If your budget is tight, but you want to upgrade your kitchen's lighting, you can consider changing your light shades rather than your entire kitchen lighting fixtures. It's a simple yet powerful way to modify your cooking space. For instance, switch your white shades to red or yellow ones if you want a warmer look. For an open and modern feel, get rid of lampshades and choose stylish or vintage-looking light bulbs.
In terms of kitchen island lights, it's critical to select the right size pendants for your overall kitchen space. Once done choosing your pendants, hire a professional electrician to install the lights properly.
7. Refinish Your Cabinets
A kitchen cabinet is undoubtedly a costly aspect of kitchen renovations. Each kitchen is unique, so you might want to consider custom-built cabinetry to get your kitchen's ideal functionality. Unfortunately, if you're on a tight timeline or you want to stick to your budget, refacing or refinishing your kitchen cabinets can boost your space's aesthetic appeal without spending a huge amount of money.
Typically, refinishing your kitchen cabinetry involves repainting the existing cabinet exterior surfaces and doors. Other than painting your old cabinets, you transform them by replacing the hardware and buying new cabinet doors.
7. Upgrade Your Flooring
Most homeowners often overlook their kitchen flooring because it often seems like a time-consuming and expensive part of a kitchen renovation. However, it plays a big role in transforming your kitchen and has a remarkable influence on the function and performance of your cooking space.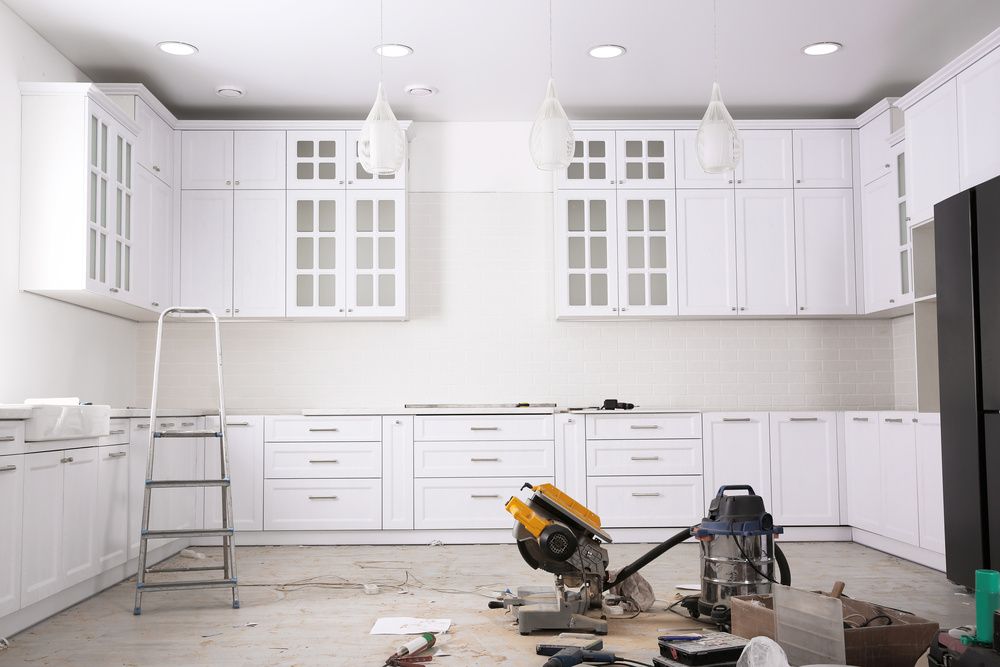 While flooring upgrades can be pricey, there are affordable and durable options you can consider. For example, if you're on a tight budget, you can choose ceramic tiles. Not only are they cheap, but they offer a wealth of designs, patterns, and colors, enabling you to style your kitchen easily. Regardless of your preferences, ceramic tiles are perfect. They are easy to clean and maintain, durable, and provide a timeless appeal that other flooring types can't offer.
If you think ceramic tiles are still expensive and can't stretch your budget anymore, here are the other options you can consider:
Check Your Floor Underneath: If your kitchen has old vinyl flooring and is already peeling, you might want to check underneath. Sometimes, you may find a hardwood floor that only needs to be refinished. This job is often affordable and must be done by professionals.
Clean Your Floor: There are instances when you need a good cleaning to make your old flooring look new. If your flooring is filthy and mopping isn't longer working, you can get it cleaned by professionals for the best results.
Paint Your Floor: It's possible to paint your old flooring, especially if it's vinyl. Just clean it first and use sandpaper to scuff it lightly. Then, apply a coat of primer and use suitable paint for vinyl. Depending on your preference, you may add a coat of water-based polyurethane to protect your vinyl flooring. You may select your preferred color and add patterns like stenciled designs and checks.
8. Look For Discounts
Some of the major expenses when renovating kitchens are new appliances and materials. These may range from countertops, flooring, cabinets, and other possibilities. While you can opt for recycled or used items, they come with potential risks. But before purchasing new appliances or materials, try to look for discounts or sales to enjoy savings.
Whether you're shopping around for affordable countertops or kitchen cabinets, compare the prices before buying them. If you have time, visit several local providers and check if they offer discounts. Aside from shopping locally, you can save money if you check for online deals. The more discounts, the better it is so you can stay within your budget when renovating your kitchen.
9. Research The Best Contractor
If you already know your preferred materials, layout, and scope of work, you can start getting bids. To do this, you must spend time researching the best kitchen remodeling contractors around your area.
Whenever possible, find at least five contractors and compare their reputations and bids. Regarding bids, avoid contractors offering too expensive or cheap bids unless they clearly explain the costs. However, if it's too good to be true, look for another contractor that offers a reasonable bid.
To know the contractor's reputation, read online reviews and ask around. Check both positive and negative reviews to choose a contractor wisely.
Bottom Line
Kitchen renovation on a budget may seem to be impossible and challenging. But by using the guide above, you can ensure you'll get the kitchen of your dreams without dealing with costly mistakes and other possible hassles. Just always remember to spend time planning and be meticulous, even with the smallest details to renovate your kitchen within your budget.