6 Things To Consider Before An Office Renovation
Whether your current office looks run-down, outdated, or has experienced major damage, you know it's time to plan a workspace renovation.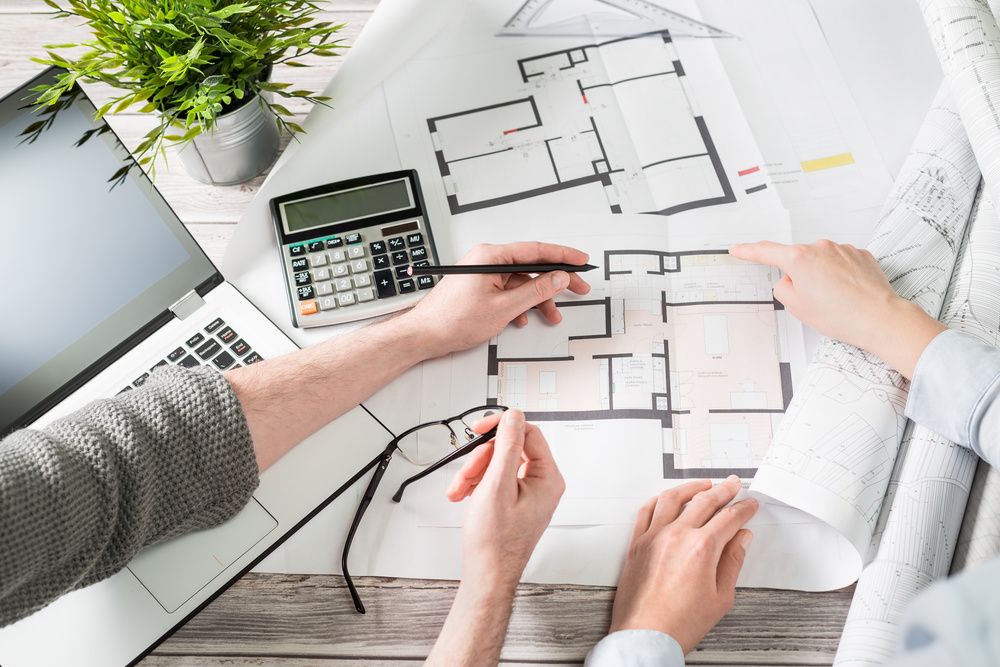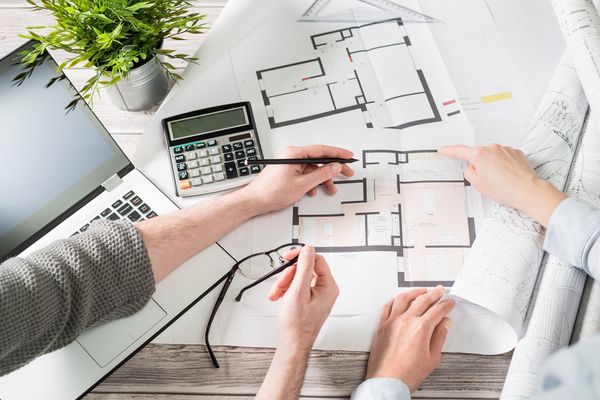 Whether your current office looks run-down, outdated, or has experienced major damage, you know it's time to plan a workspace renovation. Although these two words sound so effortless, the reality is it's an undertaking. You have to consider several aspects and ensure it fits according to business requirements and employees' needs.
Office renovation requires a budget that could lead to thousands of dollars, so it's only proper to prepare for this project carefully. Besides, you want to ensure that your employees can take advantage of a successful office layout. It should make them feel more comfortable while staying productive with their work. Strong designs improves retention of your staff, which is more beneficial for your company in the long run.
If you're perplexed about how to go through this process, continue reading for the considerations needed before starting an office renovation.
Hire The Right Contractors
Renovating a workspace can be flawless and successful when working with a team of experienced contractors. While do-it-yourself routes are possible for renovating your home, the same strategy doesn't apply in the office. You have to find an electrician, a qualified plumber, and office fit-out specialists who are knowledgeable in sprucing up your commercial area while meeting your budget, requirements, and deadlines.
Aside from them, here are more contractors that you possibly need to hire and work with during an office renovation:
Interior Designer
Engineer
Architect
Movers
There is also the context of legalities and building codes that government agencies require you to work with the pros. While you can acquire some permits, there are other more complex documents and paperwork. Renovation specialists know these things, and they've had many clients in the past, so they already know how to process papers immediately.
The key to this step is to list all the contractors you need for your office renovation. Depending on its scale, determine who they are and how many people to hire. It pays to do your research and read customer testimonials online. Fortunately, the renovation industry is wide, so it's easy to find local contractors in your area.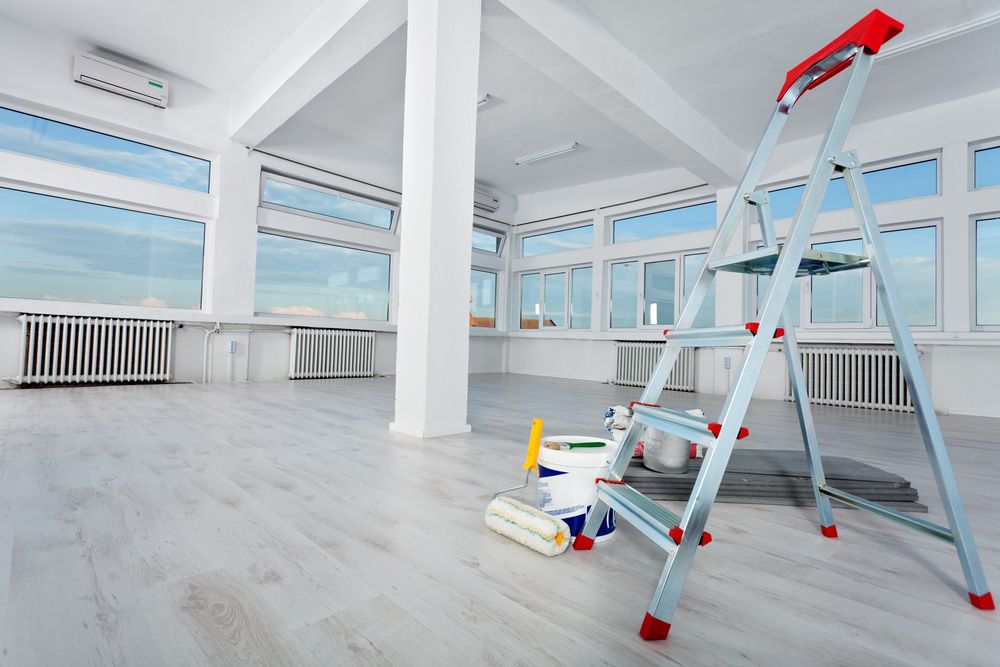 If you want to work with a reputable partner, ask for references or request a copy of their portfolio. Ensure that they've worked on similar projects in the past, and feel free to get quotations and share your budget plans. Getting an estimate will allow you to evaluate which among the contractors will be more fit for your needs.
During an office renovation, it's wise to assign an internal team who can work and collaborate with third-party contractors. Check your office and see which department is best for this task. Otherwise, delegate different team members from each department and group them into a team that can tackle the renovation paperwork and transactions.
2. Discover The Reason 'Why' A Renovation Is Needed
Before beginning your office renovation, it's important to know the purpose or reason why you're doing it. Why exactly do you want to spruce up your office space? Is it intended to fit your business growth, change in systems, or the growing workforce? It's best to understand your 'why' to plan 'how' to go through with the office renovation. You can stay focused throughout the planning process if you define this upfront.
Ensure to fit your office into whatever industry your company belongs to. Whether you're running a retail company, an IT firm, a financial organisation, or anything else, it's crucial to fit all your office layouts and design according to your business operations. Some specific layouts and designs are especially intentional for some industries and businesses, so ensure to include them in your office renovation plans.
Before starting the project, conduct a meeting with all your contractors. Establish what you need and want to create in specific areas. Know what these are, and prioritise and bunk that idea onto your contractors. While they may have ideas to share, they are hired to follow your plans and preferences. Therefore, explain your daily operations and ensure that the office is fit for employees, vendors, and customers if you anticipate working with them.
3. Move Or Relocate To A Temporary Office
During an office renovation, another crucial consideration is to determine whether there's a need to relocate your office somewhere else temporarily. This will depend on the scale of renovations you're planning. If it's a full-scale one, you should consider moving and relocating elsewhere. You can rent out a different space, hire a portable office container that can be placed beside your actual office, or instruct your staff to work remotely.
Modifying plumbing, internet connectivity, electricity, and other systems is normal when tackling an office renovation. Expect these changes to disrupt your office work. Therefore, it's best to relocate somewhere else early before the start of the renovation. Remove all things from the office and create something temporary so your business won't be affected. Ensure the removal of all appliances, furniture, and devices so they won't get damaged and compromised during the remodel. You can hire the best moving company for this task.
At such time, it's wise to let your business partners, customers, and all employees know where you plan on moving temporarily. Estimate the length of time that your renovation will take place as this creates the right expectations for customers and vendors. You wouldn't want them to waste time and energy visiting your office and realize you're already in your temporary office.
4. Consider Employees' Two Cents
One effective way to make an office renovation more successful is to earn the two cents of employees. Who knows, they may have suggestions or ideas for improving the office, too. They're the ones who experience the office layout and design every day, so it makes sense to ask them about their opinions. Having worked in the same workspace for a long time, they can tell you what they would change about the layout if they designed it themselves. Indeed, feedback from workers can help you identify the most urgent changes to make.
You can modify the office according to their needs and preferences by listening to your staff. This will somehow improve employee satisfaction and morale. This also helps them become more productive and efficient with work. For instance, when you switch office layouts, they may be able to save time on traveling from one department to the next. Thus, consider implementing these requests where possible. Additionally, applying their ideas will make them feel valued and heard by your company.
5. Estimate Total Office Renovation Budget
Several factors determine office renovation costs, but a budget is necessary for a successful office renovation. However, the concept is that when your office is larger, your budget should be bigger. Hence, it's important to have contractors calculate an estimate of the renovation so you'll better assess if it matches your financial capacity.
Another element that factors in the renovation budget is the scale of the renovation. You can establish a full-scale or a minor renovation focusing only on fixtures and minimal improvements. The former will require you to shell out more budget, but the latter will depend on your prioritised changes in the office. Whether you're considering adding more furniture, changing floors, or installing new systems, ensure all these tasks come with their respective budget. This will guide you through following a budget set by your company.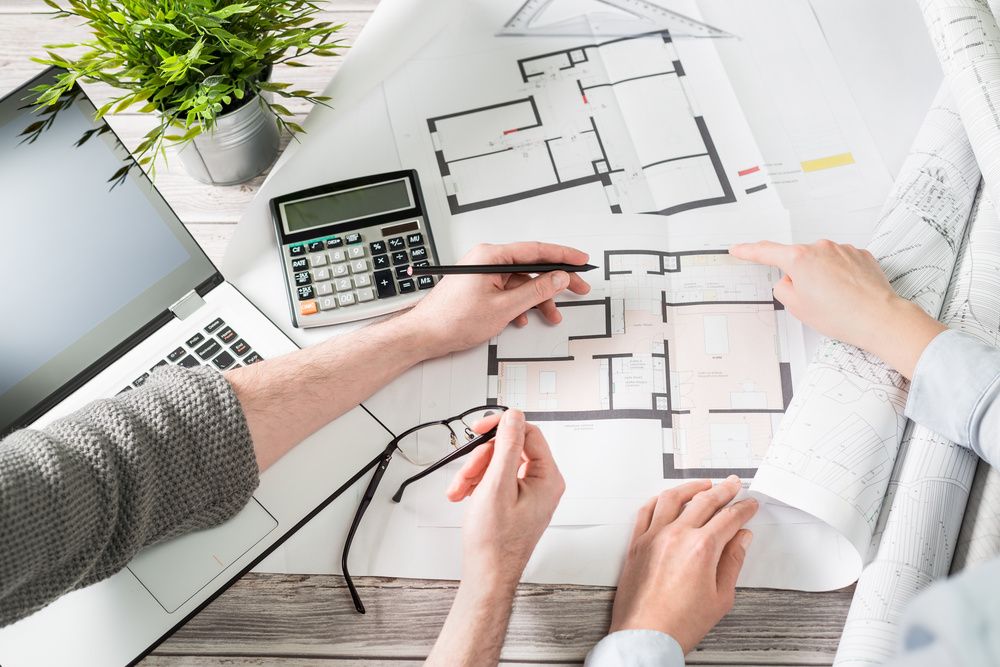 Moreover, budgeting can be one of the hardest things in an office renovation. Yet when you do this early and use budgeting software and tools, you can achieve your budget goals seamlessly. The key is to identify what will increase your business's profitability. Check your office layout and see how it can be maximised to optimize productivity and workflow. A professional design planning service is also recommended when renovating an office. You may ask for a free quotation based on the contractor's evaluation of your space and a discussion of your requirements.
6. Imagine Your Company's Future
Lastly, it's critical to imagine your company growing and expanding in the coming years. This could be wishful thinking but it's only normal for business owners to be optimistic about business expansion and growth. While focusing on the present is easy, you shouldn't disregard what the future might bring. Renovations can be expensive, so you probably can't afford to conduct them yearly. Therefore, your new office design should accommodate your needs in the future. In addition, consider your company's long-term goals when planning your office.
Go back to your company's vision and match it to your renovation plans. If you're planning to offer a new product or service, ensure that your renovated office can accommodate transactions and processes for them. If you're looking to hire more workers, installing more office desks and chairs is recommended. Furthermore, if you haven't thought about the advantages or amenities of your current location, now would be a good time to do so.
Conclusion
Office renovations can be a time-consuming, challenging, and costly action for any business. Therefore, preparing as early as you can is always a wise decision. Be aware of the factors that can delay and increase the cost of your project. Hopefully, by considering the factors mentioned here, you can focus on the important steps to ensure a seamless and well organised office renovation.