6 Fruits That Can Improve Your Skin's Glow
Want to know more about the benefits of eating certain fruits for your skin? Keep reading to find out what they are!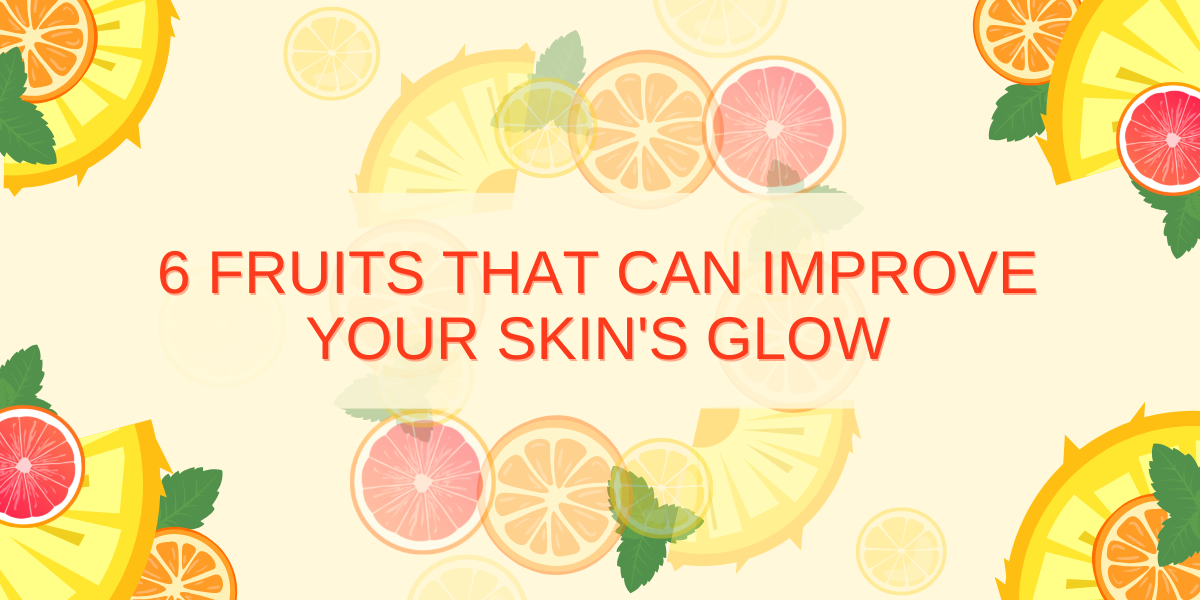 Natural supplements are extremely important to consume! Fruits are a good source of nutrients for your body, including fiber, vitamins, minerals, and antioxidants. They also help to hydrate your body, which improves the appearance of your skin.
Fruits have anti-aging properties, act as a booster for your skin's glow, help you say goodbye to pigmentations, and give you plumper, healthier-looking skin, which is a well-known fact.
As there are so many varieties of fruits available in the market, sometimes it can be difficult to decide which one is best for you. You don't have to worry, because we are here to help you make the right decision. Although we believe that all fruits have their unique benefits and nutritional values, here are a few of our favorites that we think you should add to your diet plan if you want to give your skin a healthy, refreshed appearance.
Let's Eat!
Papaya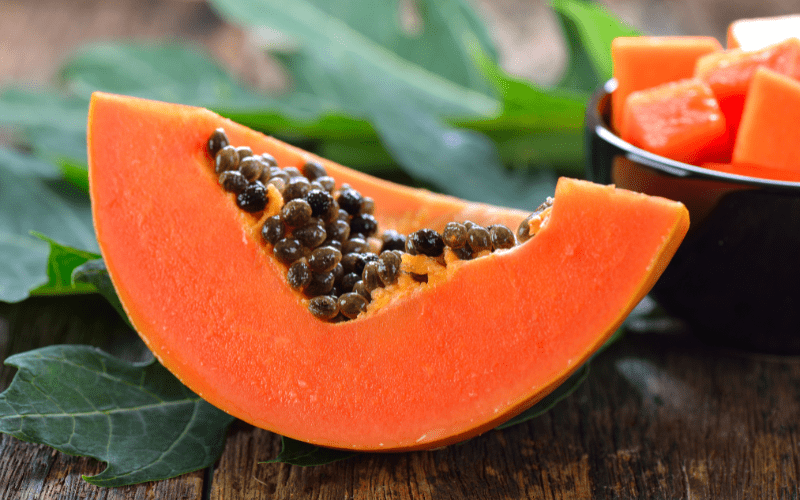 Papaya is the healthiest fruit to eat if you want to have perfect, radiant skin. It is an excellent choice for heart health and one of the finest for glowing skin because it is a good source of the antioxidants vitamins a, b, c, and e. Eating papaya can also help minimize clogged pores and its antibacterial and therapeutic characteristics, helps treat your skin, and its moisturizing agent keeps your skin supple and hydrated.
Orange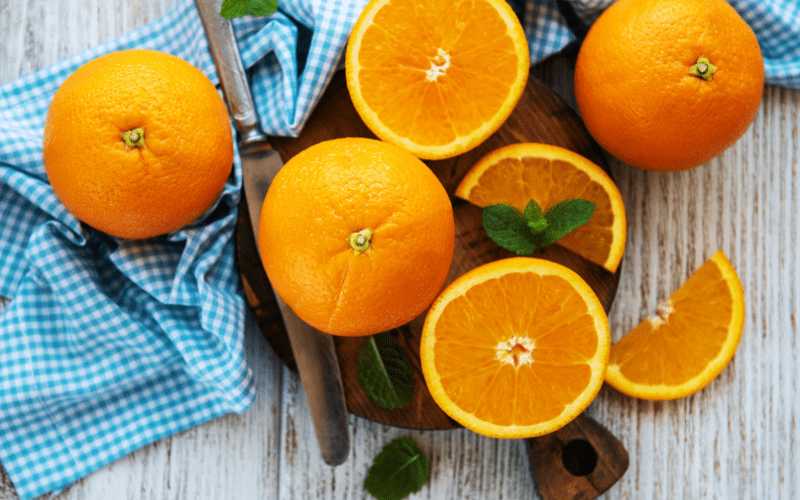 One of the best sources of vitamin C are oranges, and this vitamin is a true gift to your skin. It lessens dark spots and blemishes, decreases breakouts, fights acne, and gives your skin a radiant, illuminating look. Its anti-aging properties help build firmness in your skin to prevent early signs of aging and wrinkles.
Pomegranate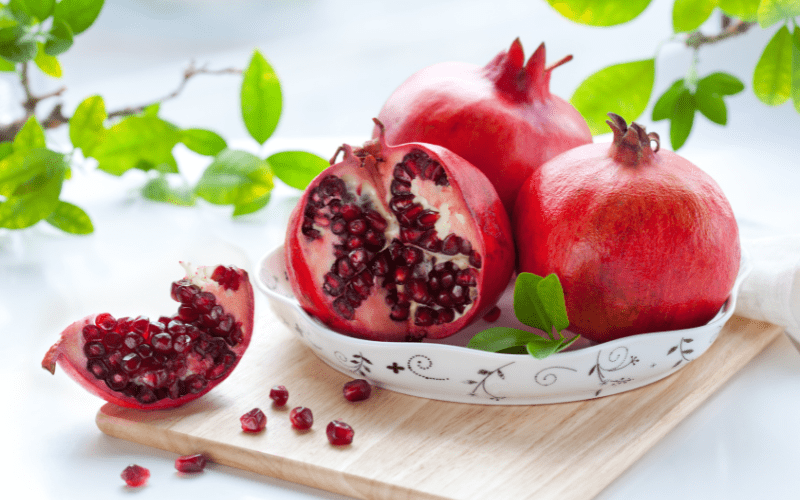 This is another fruit with excellent anti-aging properties. This fruit helps to lessen fine lines and wrinkles on your skin in addition to giving it the nutrients it needs. Helps to brighten dull skin and shields it from tanning and UV damage.
Banana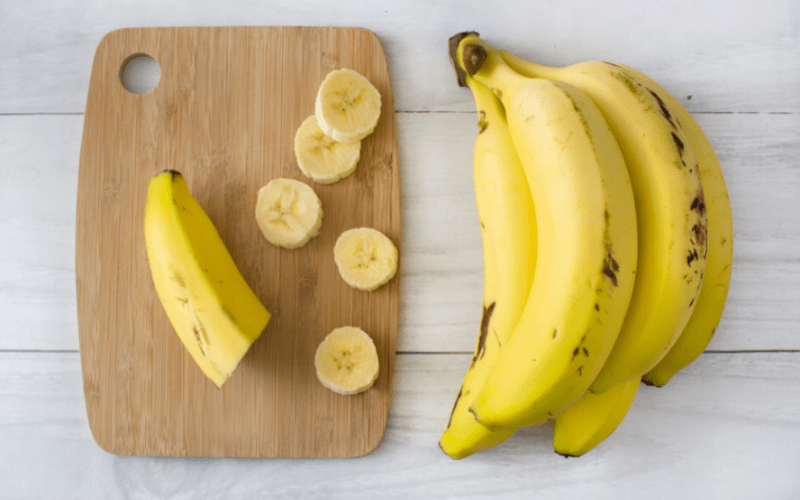 Bananas are a food that boosts your general health, including your body, hair, and skin. The moisturizing properties of bananas help to treat dry skin by making your skin smooth and nourishing it. Protects your skin from breakouts and acne, tightens your skin, gets rid of extra oil and dead skin cells and gives your skin a healthy glow.
Cucumber
Now you must be wondering why cucumber is listed here, however, did you know that botanically a cucumber is a fruit? Consequently, eating cucumber or including it in your diet positively benefits your skin. It hydrates your skin primarily because cucumbers are a fruit that naturally hydrates and offers your skin the necessary softness. It's rich in antioxidant content, and it cools and calms your skin and body. By simply placing cucumber slices beneath your eyes, you can also relieve puffy eyes and reduce dark circles!
Avocado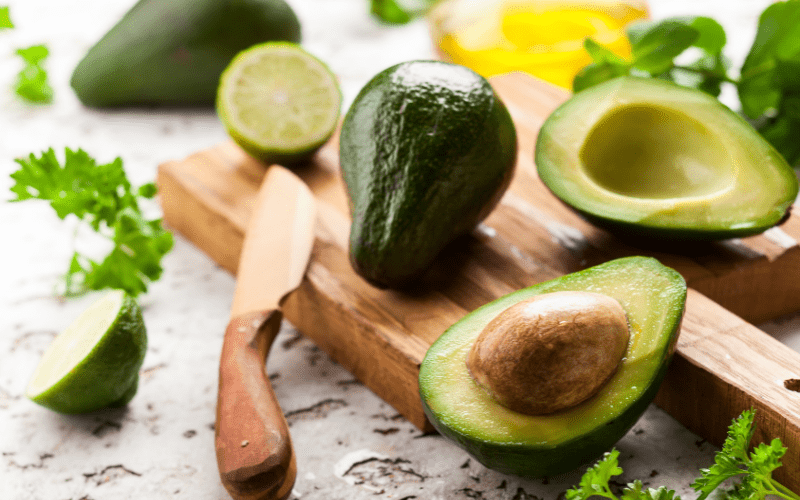 Avocado protects your skin from skin damage, moisturizes it to keep it from drying out, serves as a shield to shelter your skin from ultraviolet rays, and ultimately hydrates it to give you a healthy glow. Avocado also helps to improve the overall health of your skin.
Add these amazing fruits to your diet and keep glowing inside out as taking care of our bodies and our health should be our top priority!