5 Popular Kitchen Design Trends Of 2022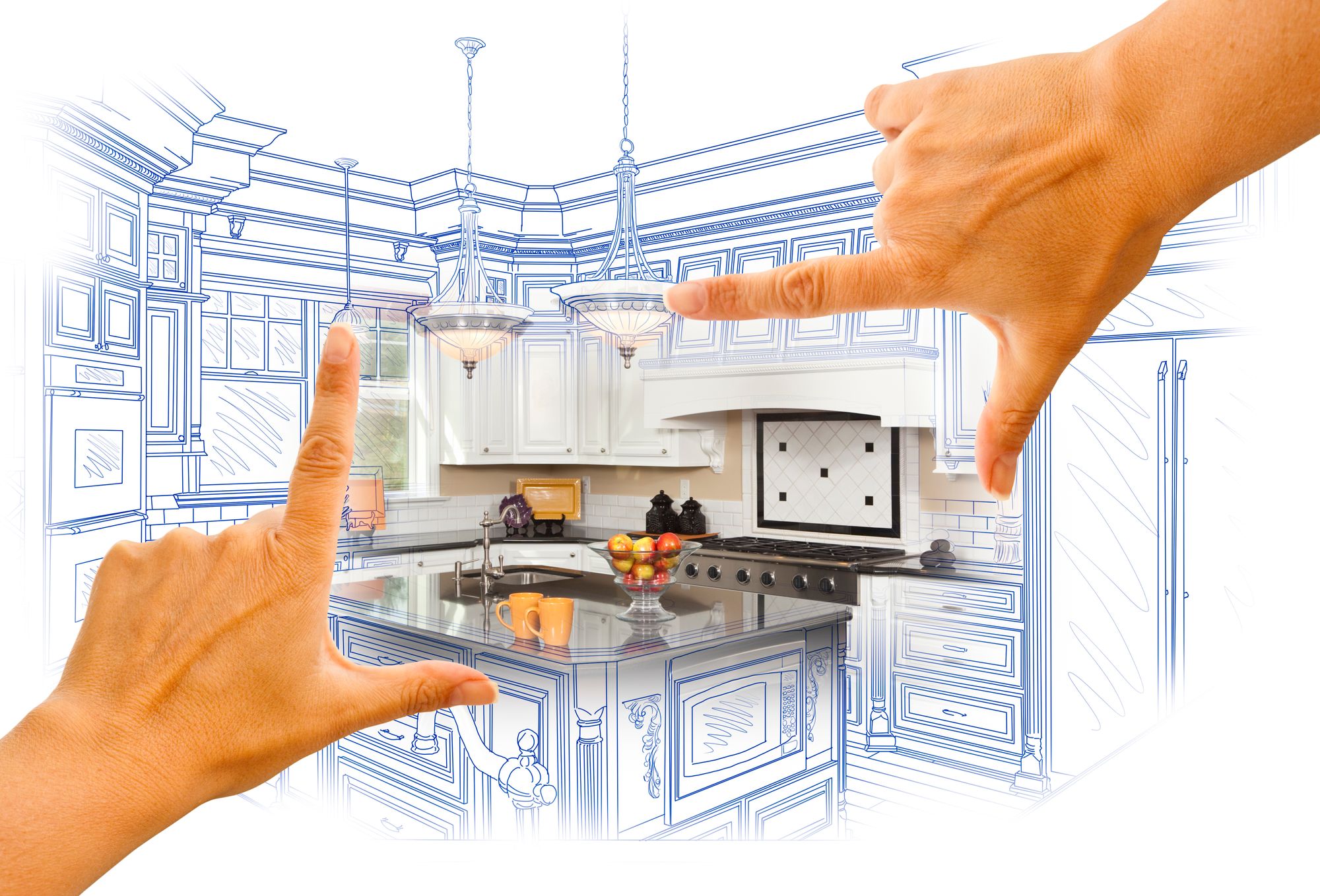 The kitchen often functions as the heart of every home, which is why remodeling a kitchen is an important part of home renovation projects. If you're designing the home of your dreams, in all likelihood, you've already visualized your dream kitchen where you plan to cook and serve scrumptious meals meant to be enjoyed with family.
Having an idea of what you want in your kitchen is a great place to start. However, it's essential to pay attention to the smaller details for the big picture to materialize. Hence, we bring to you the hottest kitchen design trends of 2022 to inspire you to build a kitchen that's functional as well as aesthetically pleasing.
1. Experiment with open shelving
Closed shelves have ruled kitchens worldwide for many years. However, with modern kitchen designs, decorators have been experimenting with alternatives.
One of the most-liked concepts in recent times includes open shelves. Closed shelves have worked well to conceal one's kitchen clutter. But with people beginning to get interested and invested in decluttering and living a minimalist lifestyle, open shelves are here to stay.
Open shelving is a preferred choice by interior designers due to its convenience, utility, and aesthetics. You can organize and arrange your kitchen better with such a custom kitchen design and even display your treasured collection of antiques or favorite cookbooks with open shelving. Oftentimes, it's a more budget-friendly option. Additionally, it gives you the freedom to flaunt your style while personalizing your kitchen.
If you're looking to spruce up your kitchen space, consulting an experienced interior designer who can provide insights into open shelves and other design elements can help make sure that your remodeling goes smoothly.
2. Add functional and space-saving mesh kitchen cabinets
Cabinets are helpful in storing utensils and knick-knacks that aren't used frequently but are yet essential must-haves. They are a great way to organize any clutter and make your kitchen look clean and spacious at all times. However, you can add more character to your kitchen by ditching the traditional kitchen cabinets for mesh cabinets.
Mesh cabinets are the raging trend of 2022. The beautiful mesh patterns of these cabinets add an element of style and design to your modern kitchen design.
One of the major benefits of mesh cabinets is that you can see through them and easily spot what you are looking for without opening the cabinet door. This helps maintain the neat arrangement of objects inside the cabinet, and saves your time, making cooking in your kitchen a more fun experience.
If you aren't sure about committing to open shelves, mesh cabinets offer the utility of open shelves with a sleek and chic design.
3. Elevate your kitchen setting with a Dutch Door
Trends tend to come back with time. Whether it is fashion or kitchen designs, a lot of what we witness in this day and age is a reappearance of vintage trends, possibly with a modern twist.
Dutch doors are one such example that has been used across many countries for centuries. The primary purpose of a Dutch door during earlier times was to keep children in while letting air and natural light into the house. Farms in the Netherlands relied on 'Dutch doors' to keep out farm animals.
A Dutch door has two panels that are separated horizontally from the middle. Much like a double-door refrigerator, each of the halves of this door can be opened and closed separately. Dutch doors are perfect if you are looking to add a bit of retro vibe to your kitchen.
4. Use pattern-tiled floors for textural variance
Flooring is that element that can make or break the visual appeal of a room. The kitchen is no exception to this rule, thus, making it exceptionally important to carefully pick the kitchen flooring.
Flooring can be very expensive, which is why it is extremely important to choose a design that offers timeless charm. Pattern-tiled floors are pleasing to the eye and do a great job of elevating the room's setting.
With a wide range of designs, patterns, geometric shapes, and colors, you have an array of beautiful options to choose from if you decide to go with pattern-tiled floors.
If you aren't one for bold and intricate designs, you can simply go for monochromatic pattern-tiled flooring. Pick a color that goes with your kitchen's color palette and blends in perfectly with other aspects of the kitchen like backsplash, cabinets, and shelves.
5. Embrace a minimalistic vibe with monochrome or two-tone designs
The minimalistic decor is the way to go if you don't want to add too many design elements to your custom kitchen design. One of the main problems with a myriad of features can be the lack of focus on the intricate details of every individual element. If 'simplicity is sophistication' is your mantra, monochrome or dual-tone schemes could be the vibe you'd like in your kitchen.
The minimalistic decor is a popular trend across the world in 2022. A kitchen designer with an impressive portfolio can suggest a wide range of monochrome or two-tone designs to choose from for all aspects of your kitchen.
Monochrome is the best option to go with if you plan on using your favorite color as the base of your entire home's interior decoration theme. A two-tone design is also minimalistic, but with a little more variance. Choosing either of these options does not mean your design will be lackluster. You can make use of varying textures to liven up the ambiance.
Using some of the popular kitchen trends of 2022 can help you model a kitchen that not only caters to your palette but is also in vogue. What's more? You will have an enviable kitchen design that will be relevant for years to come.