Electronic & Appliance Services
5 Kitchen Gadgets From Amazon To Make Your Life Easier
Check out these gadgets we picked to improve your kitchen experience and save time, and they are all available on amazon for cheap.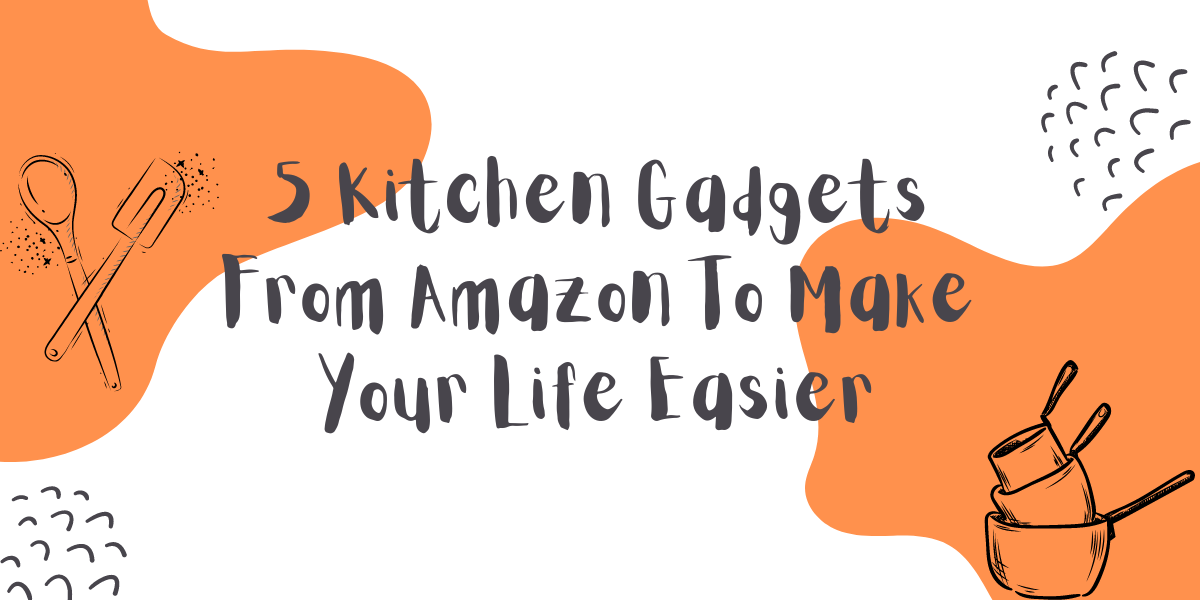 Check out these gadgets we picked to improve your kitchen experience and save time, and they are all available on Amazon for cheap.
Automatic Pan Stirrer
We have all had those moments where we burnt the pot while cooking because we forgot to stir it. And there are some dishes that require constant stirring for them to come out perfectly, both of these issues are addressed by this simple innovation, Behold- The Uutensil Stirr, which is an automatic pan stirrer by Uutensil.
With this stirrer at your disposal, you can leave all the stirring to it and relax your bones or occupy yourself with something else. It only needs four AA batteries and a button push to get stirring. It comes with three-speed modes to vary the stirring intensity. Its nylon legs are removable, non-stick, dishwasher safe, and can endure heat up to 120℃.
So what are you waiting for? Get your own personal stirrer now for Rs.999 from here.
Vegetable Chopper
You might often find yourself in a hurry while trying to cook up something, and at that moment if you have vegetables waiting to be chopped then consider more of your time wasted. But with this vegetable chopper from Butterfly, the chopping chore will be no more. If you are a working individual, every moment is precious as you will always be running short on time. That is why this is just the right thing for you.
The chopper blades turn when the string in the container lid is pulled. Based on the number of times you pull the string you can chop your vegetables finely, medium-sized, or almost into a paste. The container has a capacity of 600ml, which is plenty sufficient for regular use.
You can buy this chopper for Rs.285 from here.
Oil Dispenser
We have had enough oil spillages, getting rid of oily stains from kitchen tiles is such a pain we need no more of that! And for that, you need this oil dispenser. Made of glass and a stainless steel shield, this oil dispenser is sure to add a classy touch to your kitchen. The nozzle is perfect for ensuring a smooth and controlled oil flow.
This oil dispenser has a capacity of 500mL, and you can use it to store oils, sauces, vinegar, and many other such liquids. Since the dispenser is lead-free, it is safer too, making it perfect for everyday use.
You can buy it for only Rs.199 from here.
Multifunction Kitchen Scissors
Scissors are something that is almost always present in kitchens, as there are packets to cut constantly. There are many more things that when needed are never in your arm's reach, this is where Agaro's multipurpose scissors come in. This scissor not only does the job of an ordinary scissor but also can be used as a bottle opener, a nutcracker, a peeler, and a scaler.  Now that is one multi-talented pair of scissors.
These 8-inch scissors have a non-slip grip to provide your fingers with a comfortable grip, now snip away for prolonged periods without your fingers hurting because of the handle grip.
Buy this scissor for Rs.189 from here.
Soap Dispenser
When doing your dishes getting the dishwasher soap or liquid without staining the container is a tricky task. Many dislike touching the dishwashing container with their soapy hands. This soap dispenser from E-COSMOS not only helps the types of people mentioned before but also comes in handy for anyone doing their dishes.
This soap dispenser dispenses the dishwashing liquid when it is pressed on by a scrub or sponge. This directly puts the soap on the scrub which you can use to scrub away the dishes. Now that's a clean transition.
You can buy this dispenser for just Rs.129 from here.
Check our blogs to find other handy home guides. For any home-related services contact HomeTriangle for expert solutions.