5 Ganesh Chaturthi Decoration Ideas At Home
It's Ganesh Chaturthi season! This auspicious occasion is a great time to decorate your home. Here are some fantastic ideas to help you get started!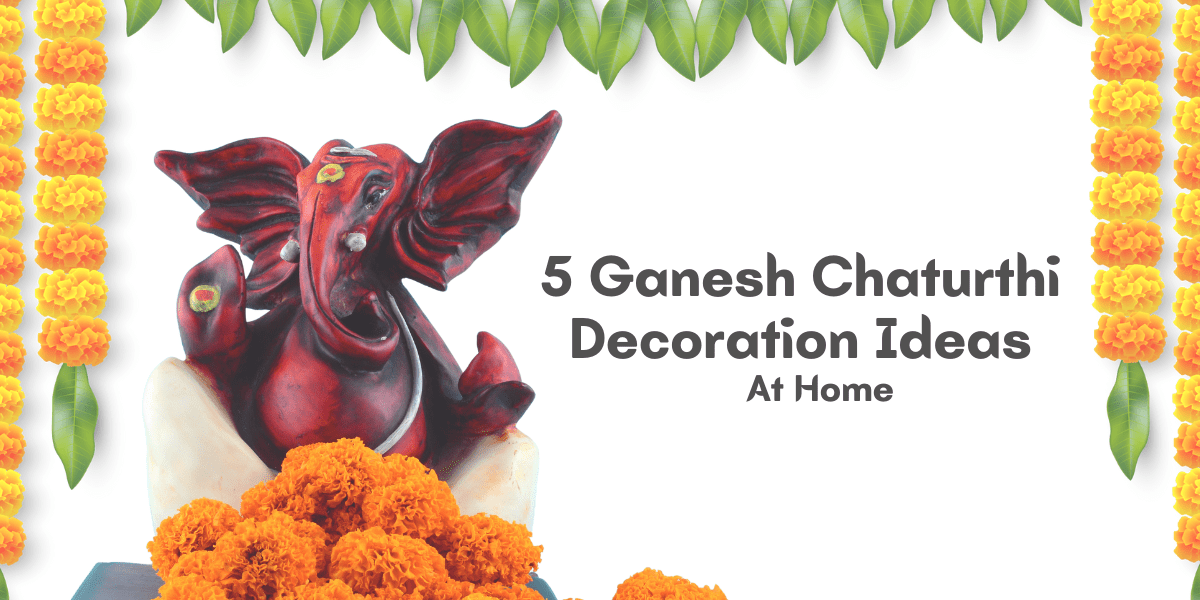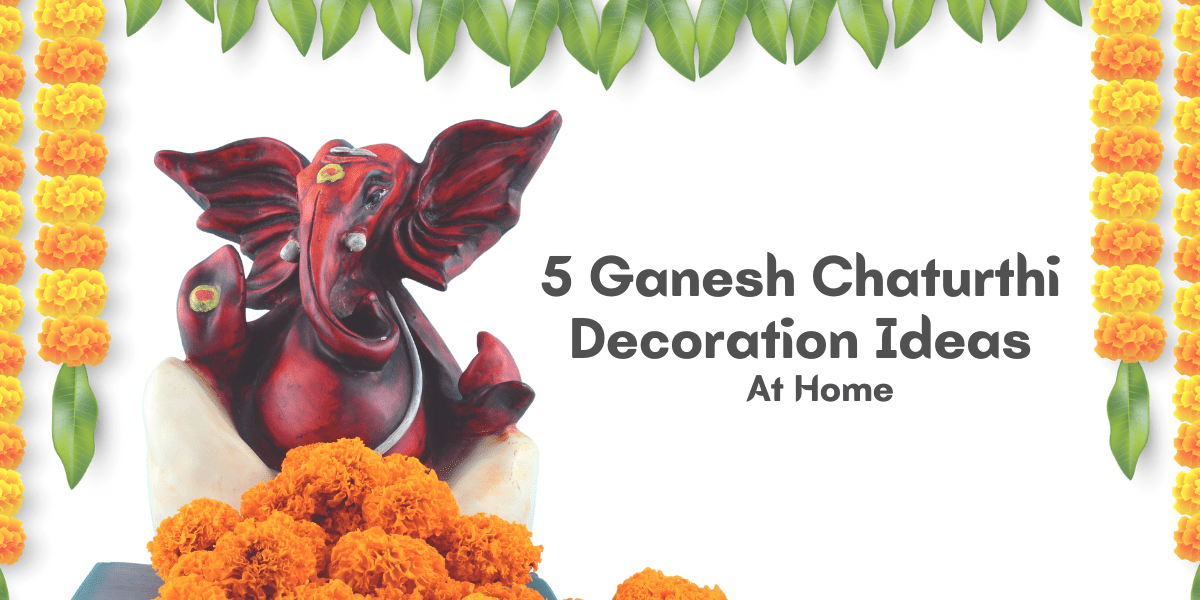 We all know Ganapati Bappa is soon coming to our homes on the 31st of August to bring all the joy and happiness to our abode.
With Ganesh Chaturthi just around the corner, we are all sure to get busy with decorations and house cleaning tasks in addition to preparing some tasty sweets and savories this festive season!
So, have you considered what kind of decoration you'd like to welcome your Bappa with? Have you already planned how you will decorate your mandap? If not, then check out this list of simple yet creative ways to greet Ganesha this year.
Let's Bring Your Bappa Home In Style!
Go Floral With The Mandap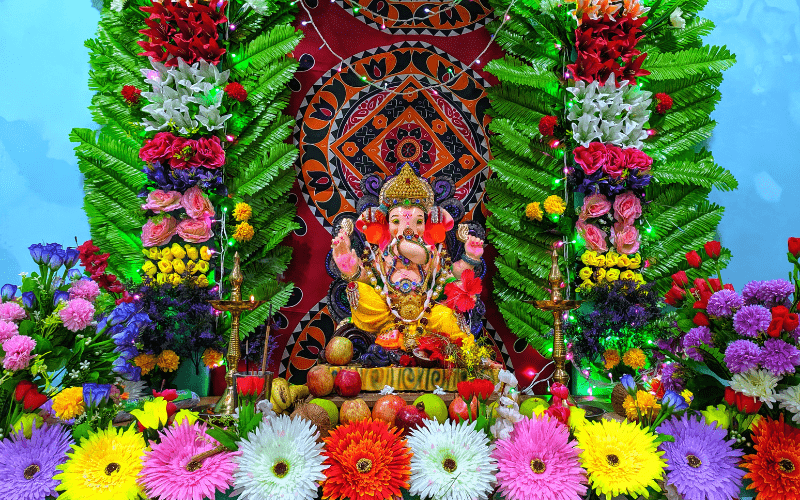 Flowers are one of the first things that cross our minds when we think of decorating the god in our temple area, as they are the simplest and quickest methods of decorating the mandap. Use pink, white, yellow, or orange flowers for a subtle look that will stand out for your mandap decoration. You can also add fruits to decorate your pooja area because all these traditional elements complement the pandal very well.
Deck Up The Area With Lights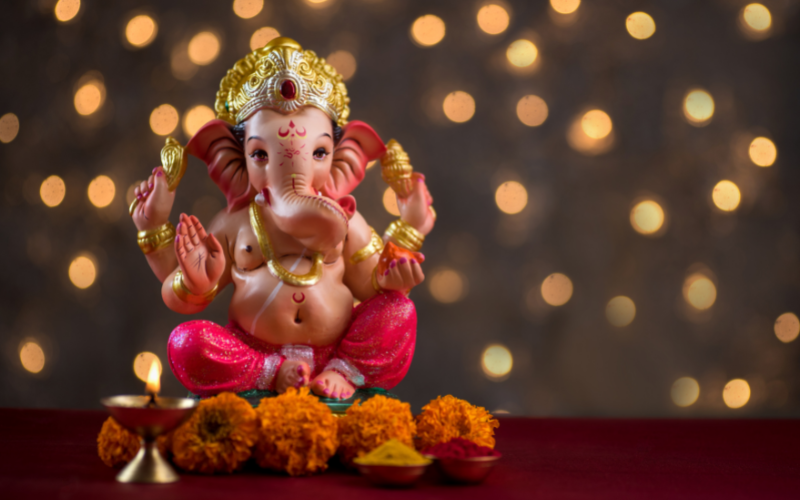 This is now an essential part of every Indian festival. We are all aware that an Indian festive decoration is incomplete without the addition of lights to your home. Bright and colorful LED lights will make your mandap decorations stand out. LED light bulbs not only illuminate your pooja area but are also eco-friendly, allowing you to celebrate ganesh chaturthi without harming the environment.
Use Your Craft Skills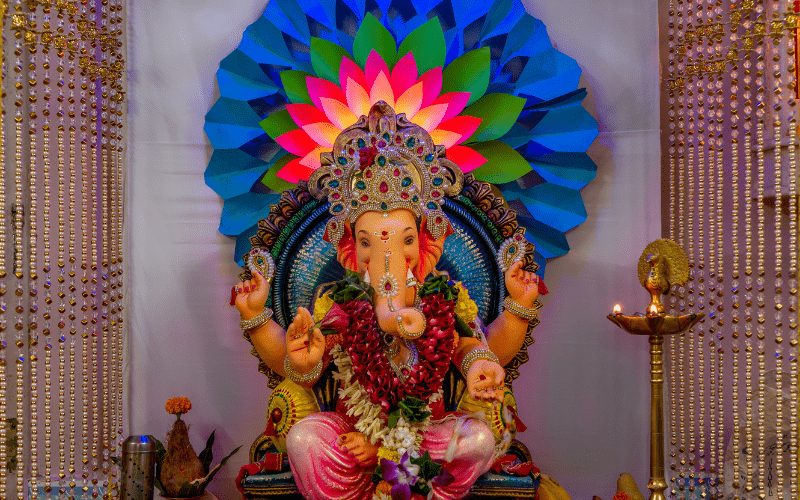 Here's another option that's both Eco-friendly and cost-effective. Use your craft skills to decorate your ganesha mandap with colorful papers, sheets, cardboard, and origami. These craft papers or origami can be shaped into any shape and size, such as flower balls, birds and butterflies, stars, zig-zag streamers, tassels, paper fans, and the list goes on. You can also add glitter to your handmade crafts to make them look more flashy.
Do Not Forget The Oil Lamps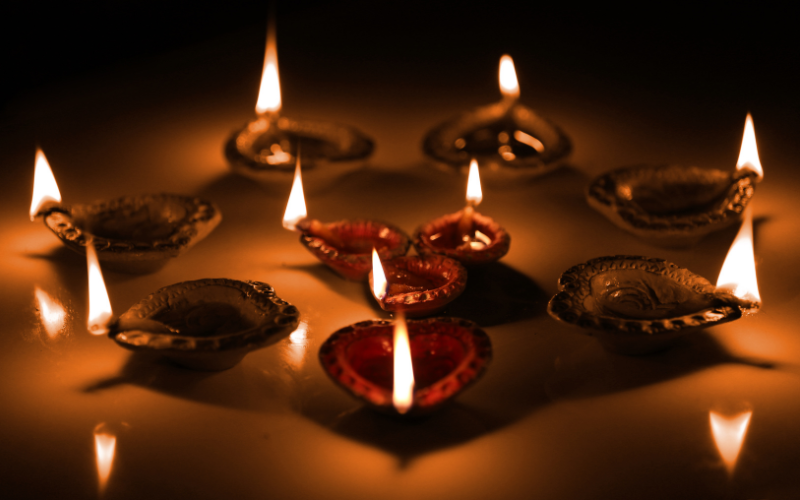 Lamps, also known as Diyas in India, are the most traditional piece of any festive decor, bringing natural light and warmth into your home. Diyas have been a tradition of Indian celebrations and can never go out of style. Nowadays, the market offers a huge variety of diyas in many different colors and designs that are eco-friendly as well.
Drape It Up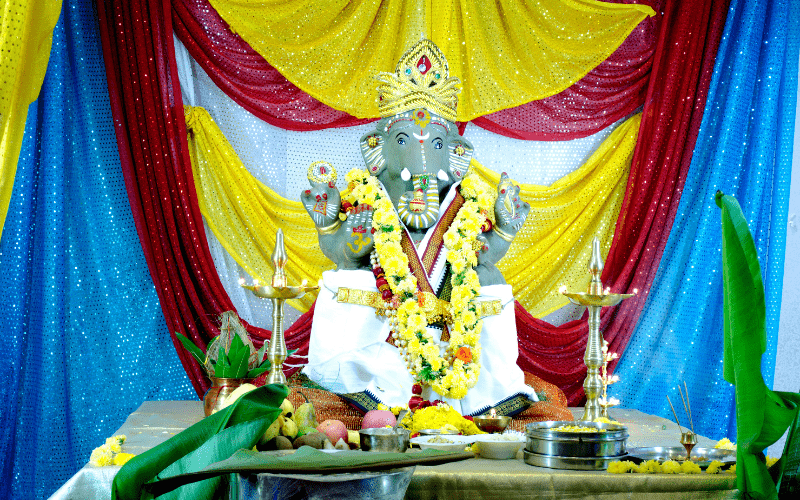 The most convenient, easier, and the go-to option is to drape your mandap. A colorful or sequined dupatta can be used as a backdrop to add that extra punch to your decorations, or you can use it as a canopy to create a more festive atmosphere.
With these ideas in hand, all you have to do is pick your favorites. Before you start decorating, make sure your house is deep cleaned and ready to welcome Ganesha. If not, you can always contact Hometriangle for cleaning assistance because we believe in giving your home the attention it needs. Now that the big day is only a few days away, we don't want you to miss out due to last-minute chaos, so get started, have fun decorating, and say Ganpati Bappa Morya!