5 Best Flower Decoration Centerpieces for Parties
Fresh flowers always add color and charm to a space, making it more cheerful. Using centerpieces at your occasion parties gives your sitting tables more grace!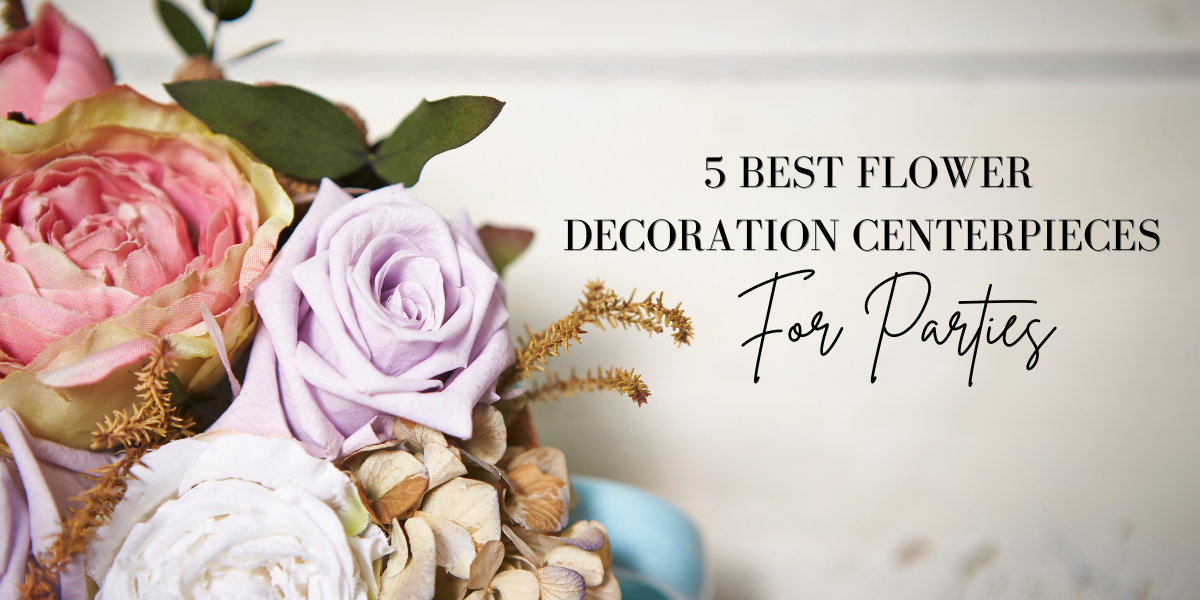 Flowers are an essential element of any event or function's décor. Flowers play a significant role in decorating since each type of flower has its symbolism and value. Flowers have many important advantages besides just their beautiful and elegant appearance. For example, they improve your guests' moods, smell wonderfully, stand for peace and calm, and most importantly, their unique colors spread joy and happiness. We are all aware of the scientific significance of the sense of smell and how it helps to create memories that will last longer, so your guests will always recollect this celebration with you.
If you're hosting a party for your guests, we have stunning ideas for how to arrange flowers on your table to make everyone feel welcome.
Let's look at some beautiful flower arrangements for table centerpieces!
Gorgeous White Flowers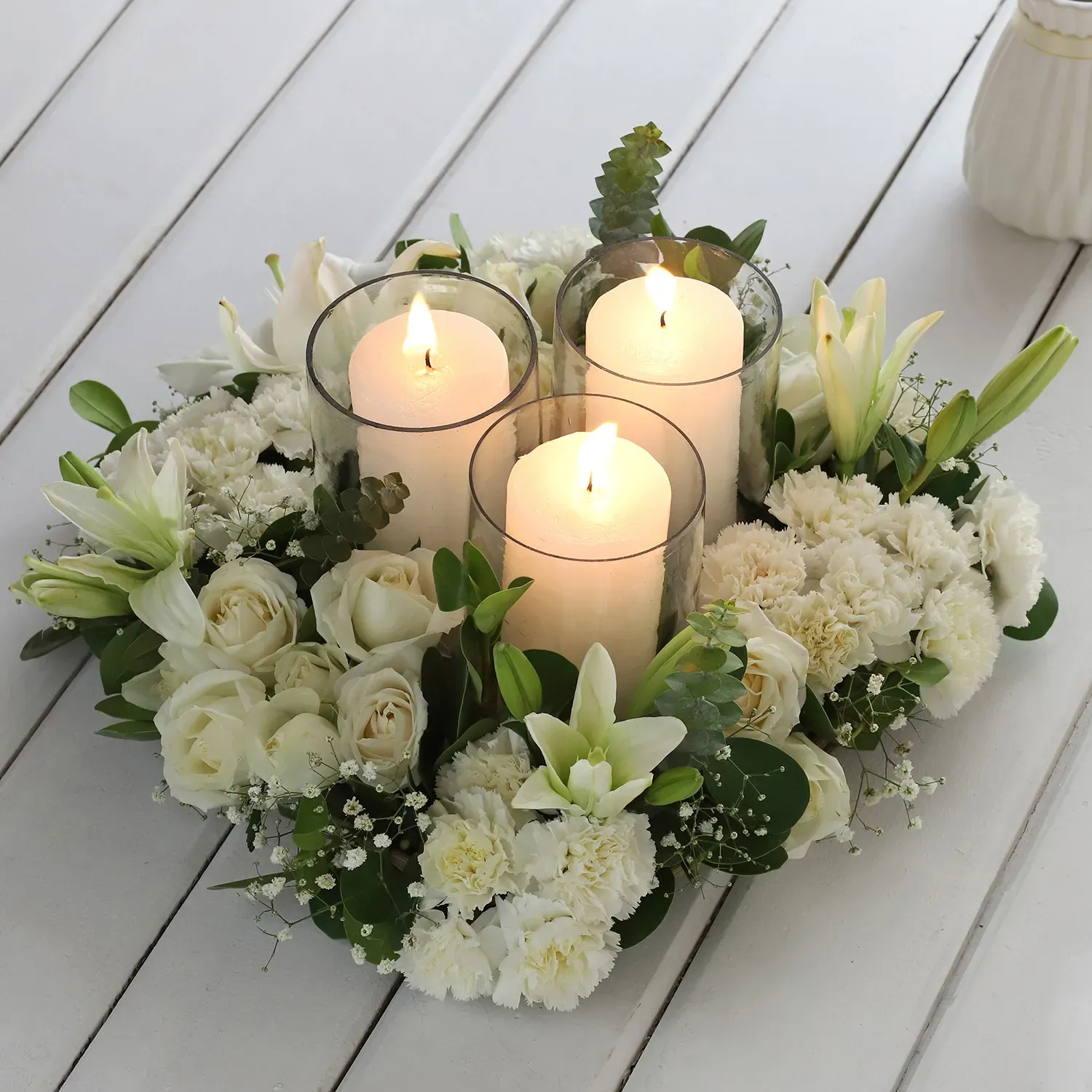 We can always rely on this modest arrangement with white flowers. Most importantly, it features a simple appearance and a sophisticated design. For someone who values keeping things simple without going overboard when it comes to decorating their occasion, there is nothing better than this decorative style. When you include this décor in the centerpiece of your table, your guests will be amazed, and you can hear them say "Wow!"
Classic Red Rose Arrangements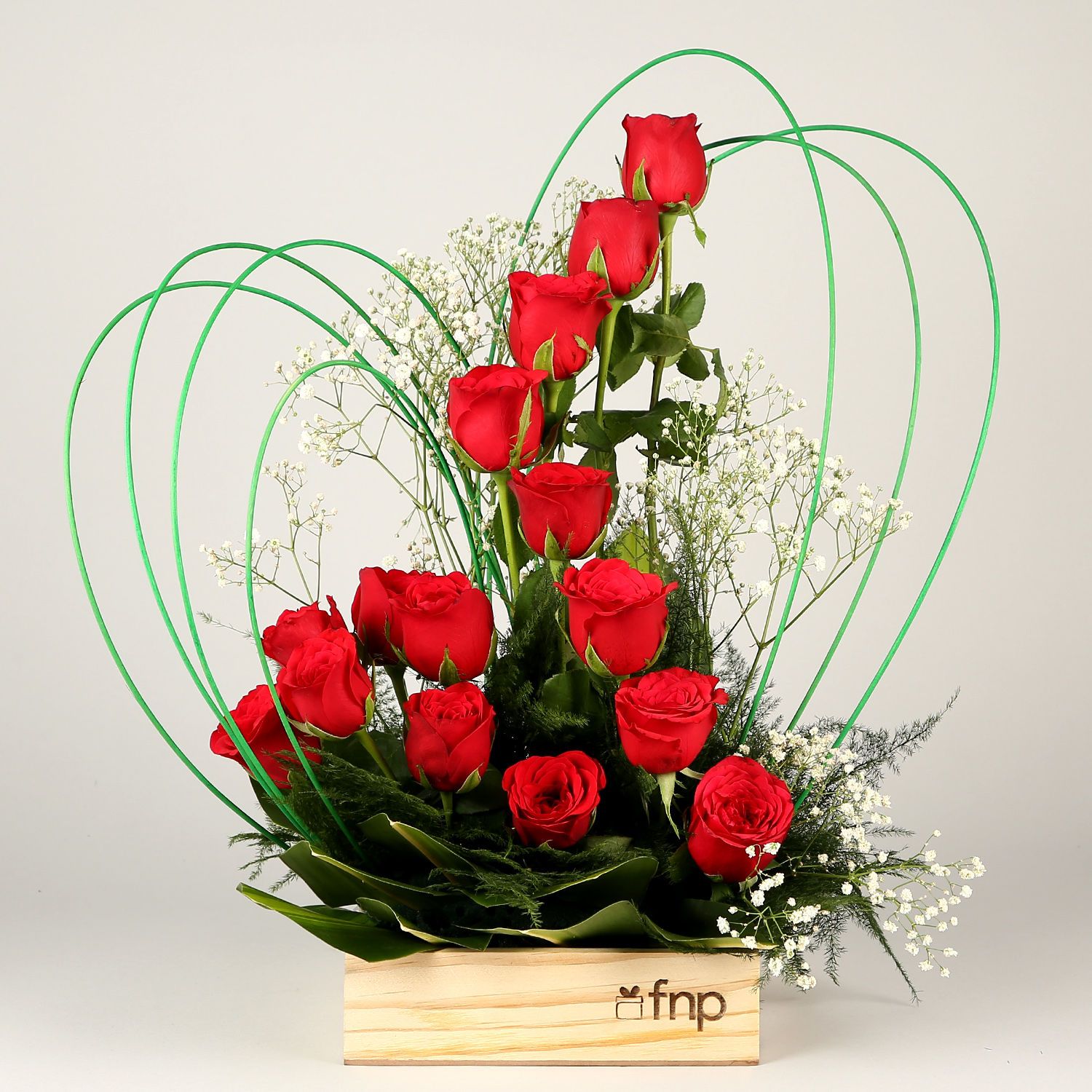 If you enjoy red roses then, this style is made for you. This classic arrangement of red roses is intended to preserve the wonderful atmosphere of your event while adding a touch of luxury to the venue. The red rose, as we all know, never goes out of fashion, thus this decoration adds more excitement to the table's center.
Sweet Expression Floral Arrangement
If you enjoy mixing poppy colors with a dash of yellow and orange to make the arrangement a colorful and vibrant one, then this arrangement is for you! Yellow roses come together with orange lilies to make a perfect blend of vibrancy on your table's décor. It is believed that the combination of colors also represents warmth, adventure, energy, and vitality and if any of these words describe you then you should add this exciting arrangement to the centerpiece decoration of your table.
Basket of Blue Orchids & Anthuriums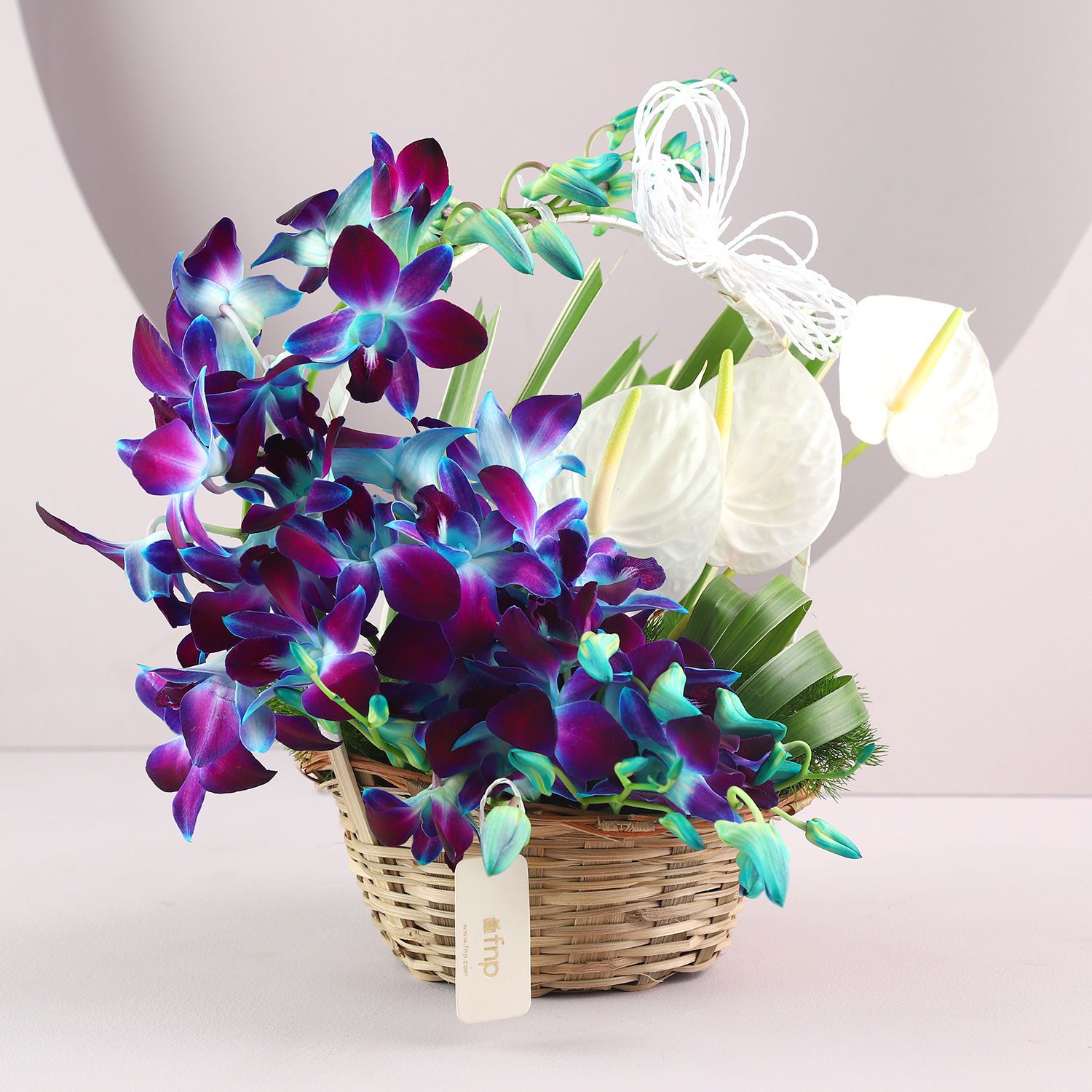 The combination of orchids and anthuriums in this gorgeous basket will sweep you off your feet. Orchids represent strength, while anthuriums symbolize hospitality, which makes them a perfect choice for your event to host your guests and give them the perfect hospitality that they deserve. Don't miss out on this basket of combinations to impress your guests.
Mixed Gorgeous Flowers In Wooden Tray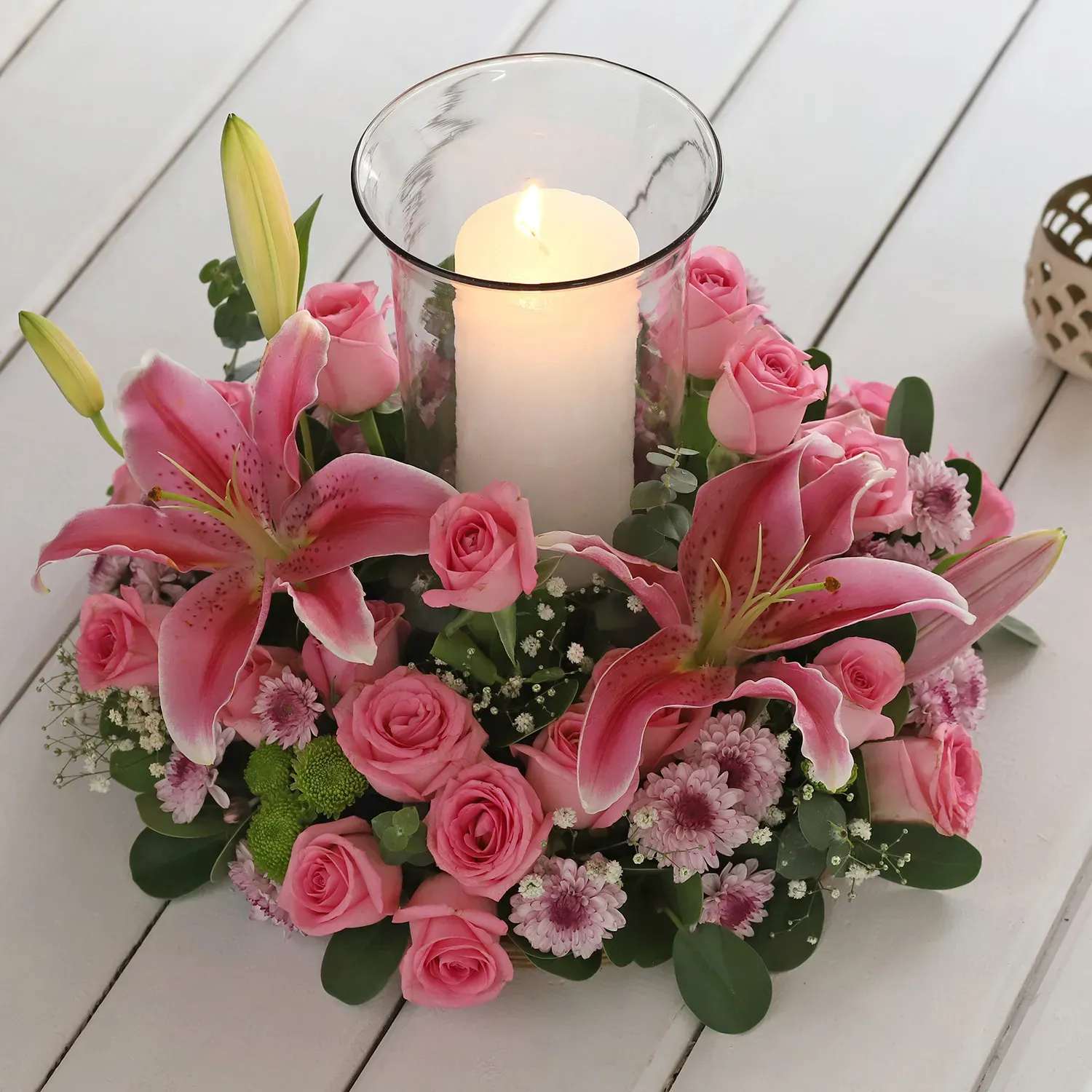 If you like to keep it simple yet you want your decoration to have a pop of colors then these pink lilies are perfect to place as a centerpiece on your table. Just like how lilies symbolize the power of admiration, let your guests admire these beautiful decorations placed around the candle to add more light to it!
Click Here or call Hometriangle to get in touch with us so we can assist you with more such ideas and decorations. Our goal is to allow you to enjoy your event while we handle all of the details and needs related to your decorations.