Interior Design, Painting & Decor
5 Beautiful Mirrors For Living Room: Guide To Aesthetic Homes
It is true that mirrors can improve the aesthetics of your living room since they bring natural light, make the space look elegant and more spacious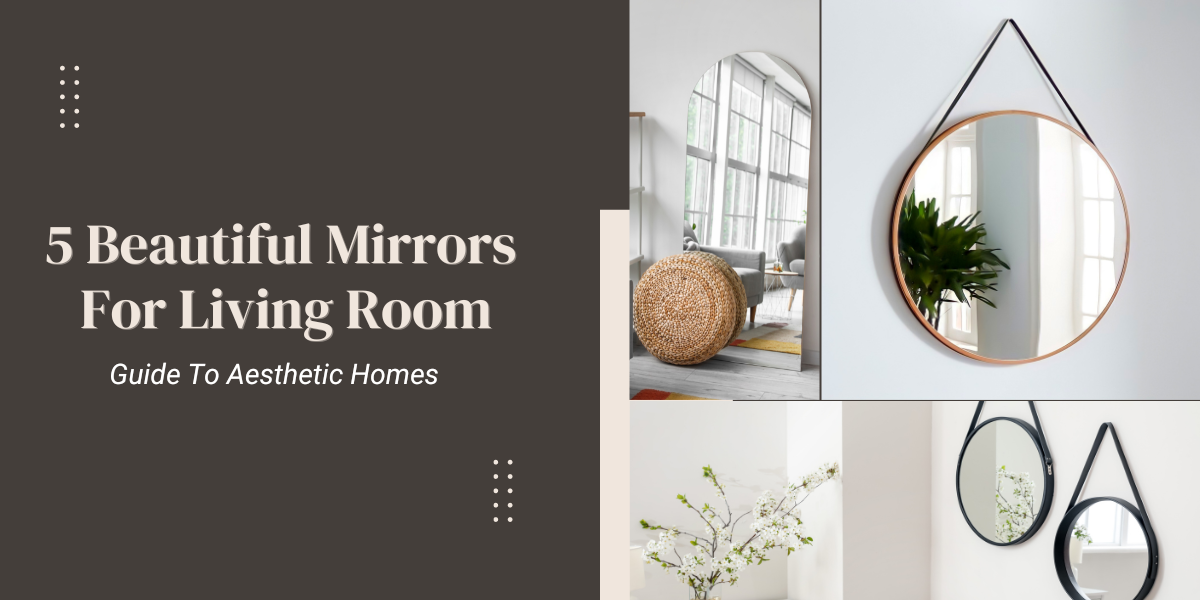 Did you know that adding or hanging mirrors will enliven the space in your living room? The reflection of natural light from mirrors can make a room appear larger and make it appear more lively and attractive. They enhance the lighting in a room, provide rich texture, and serve as a beautiful accessory while decorating to create the impression!
Adding them to your living rooms also helps to define your area, so let's see what kinds of mirrors you can incorporate into your lovely home!
Urban Hamlet Iron Mirror: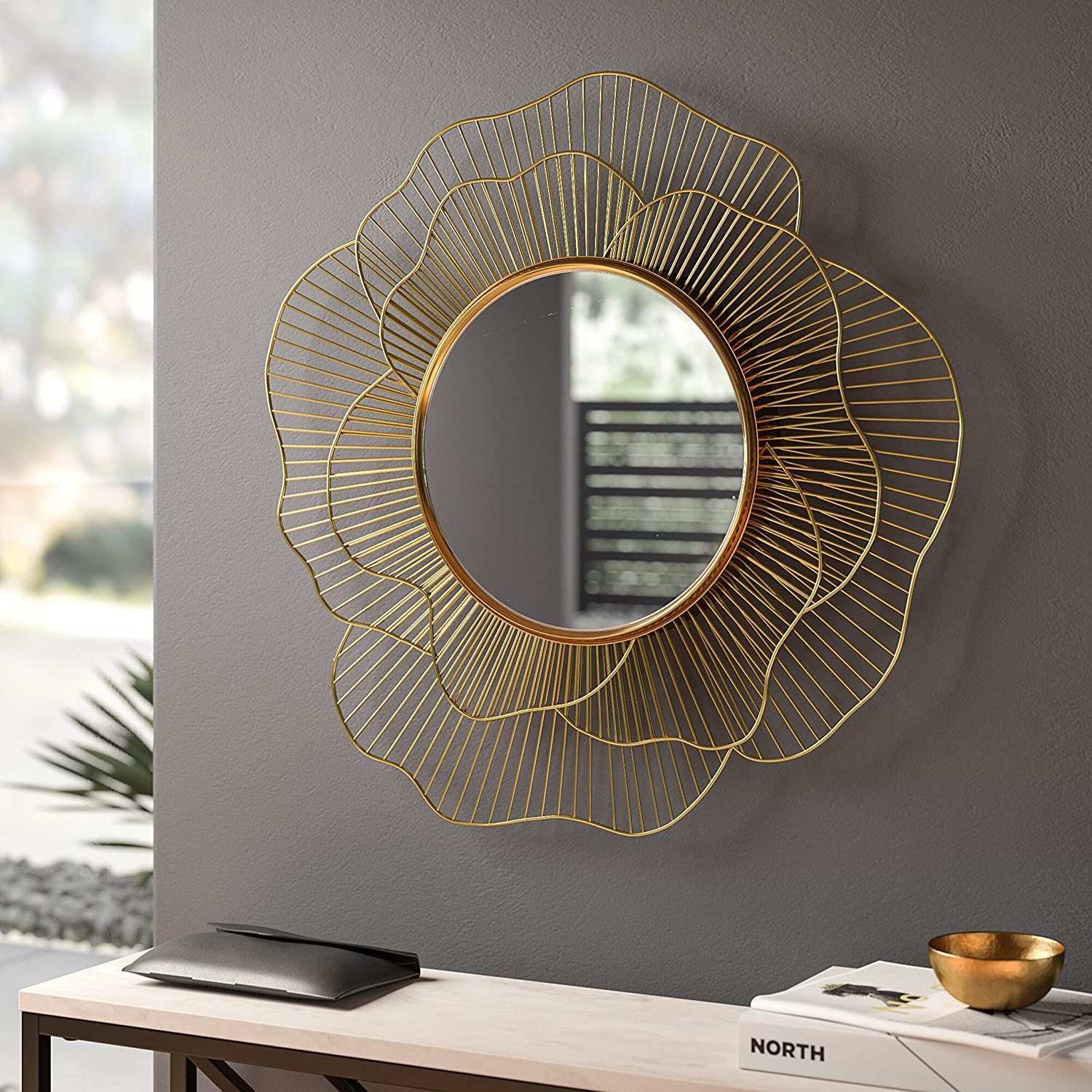 This beautiful eye-catching design will suit the living room at its best. It will enhance the space and make it look more attractive. This antique design is good-looking and easy to place on the wall. This wall-mounted mirror is made of premium floating annealed glass that won't warp or distort and provides HD imaging and high-quality coating for maximum rust resistance and endurance.
GULLI BULLI Metal Wall Mirror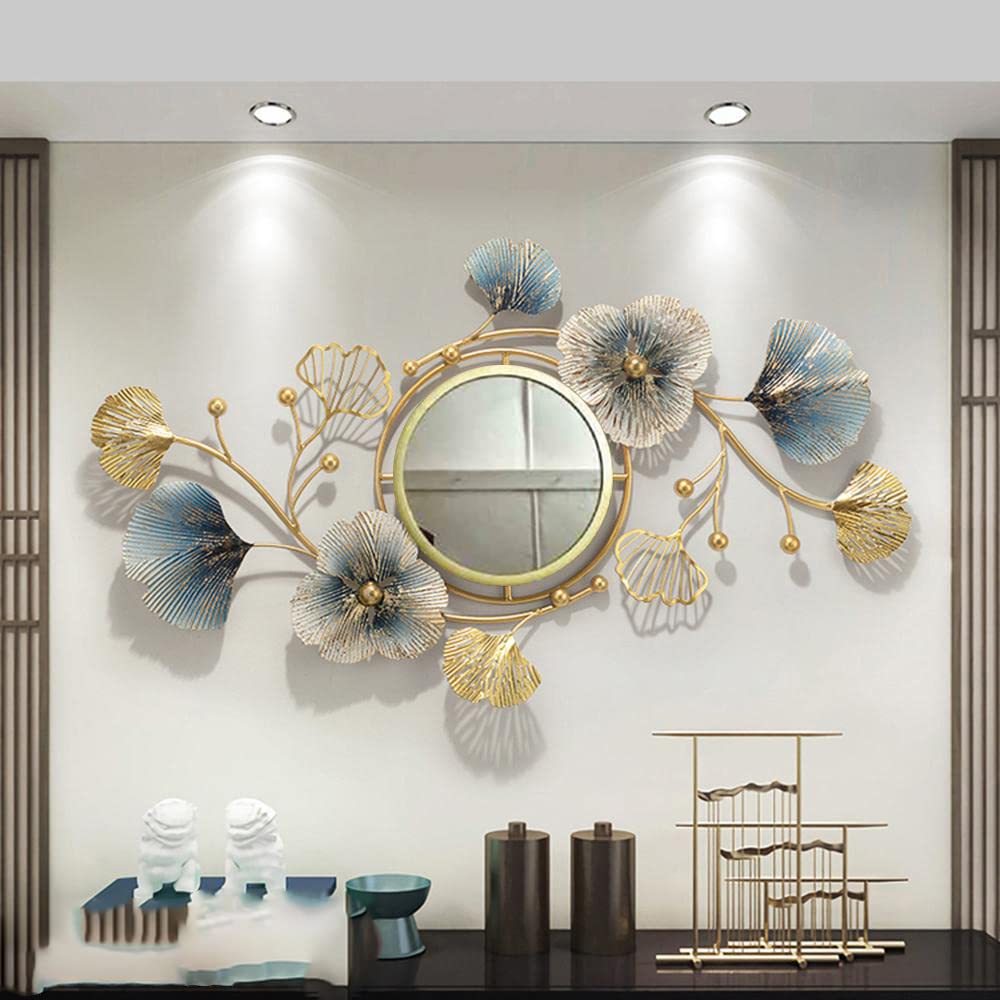 This luxurious mirror can amp up your space and get the most beautiful vibe as this mirror is uniquely designed and gives your living space a very vintage look which is exceptional craftsmanship and ancient style and gives your living space the most beautiful vibe. Display it in the main hall so people will admire your taste.
Eye Shaped Wall Mirror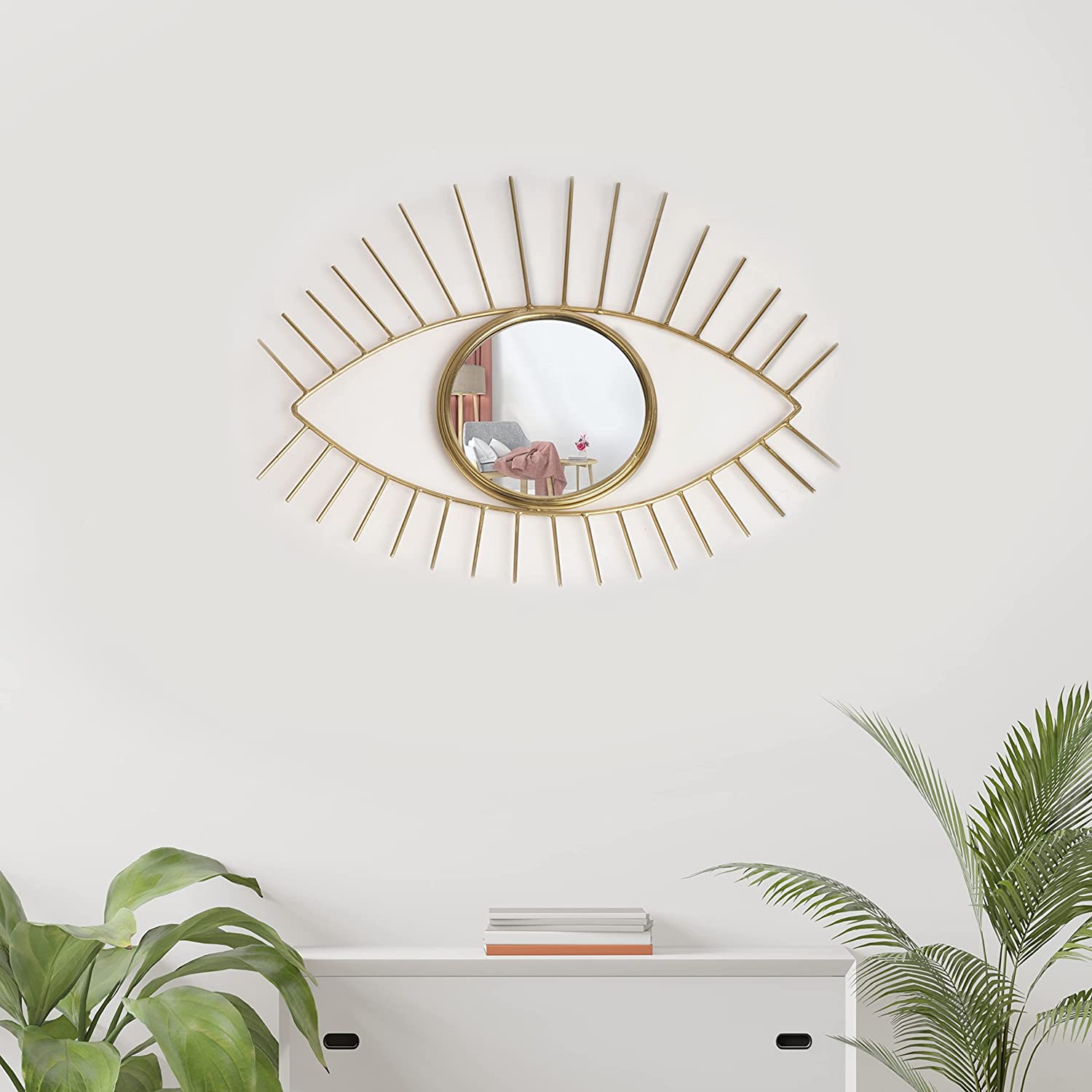 This mirror with an evil eye design is gorgeous in its own way! This mirror's golden metallic finish creates a captivating look. This wall-hanging desktop mirror has been handcrafted with attention for the design to remain durable and visually appealing. The EPL Gold finish makes any wall seem amazing because it really stands out.
AntarYuga Metal Iron Willow Mirror: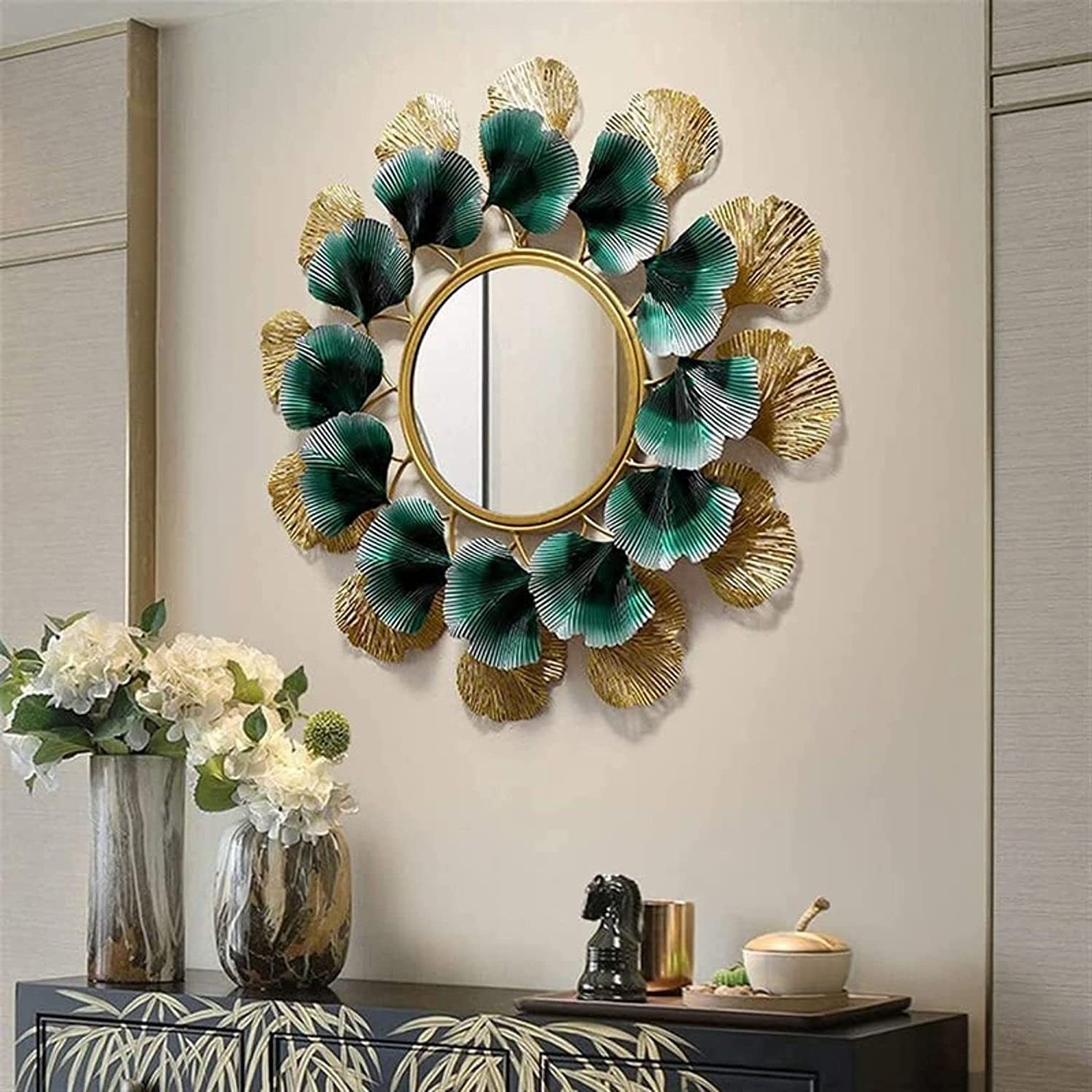 This aesthetic mirror is super pretty and will enhance your living room! This mirror is a fantastic way to complete your area. You may utilize it in a variety of ways, making it one of your home's most adaptable pieces of furniture. It gives the area the ideal finishing touch, completing it and assisting you in weaving the narrative together. This piece of wall art is a masterwork that will give your walls an upscale appearance. It is the ideal addition to any space.
Waterlily House Mirror-Boho Macrame Fringe Art: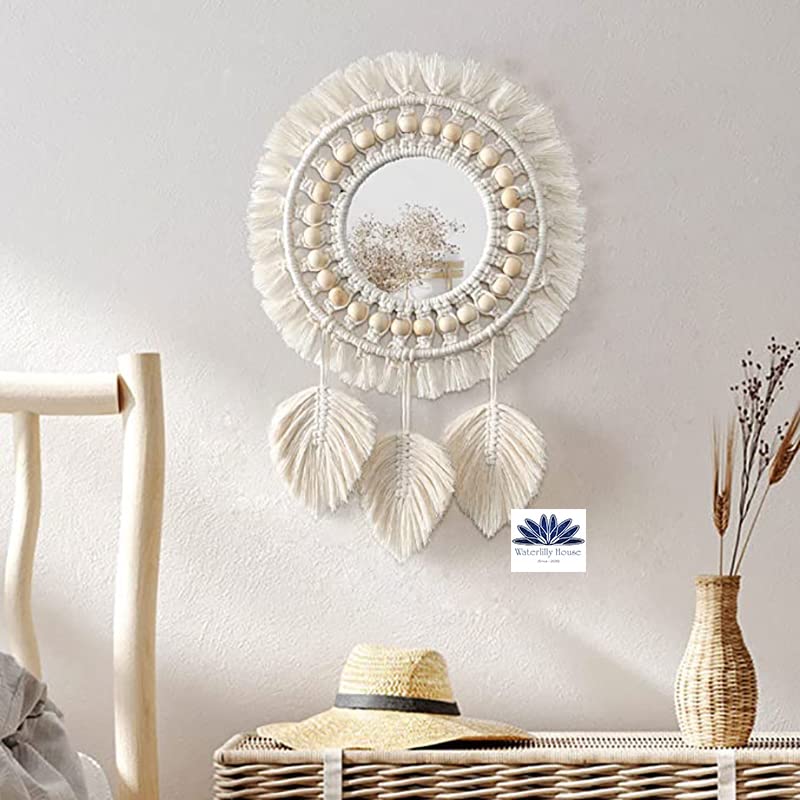 An exquisite macrame mirror with a feather pendant will add elegance to your space. It will give your room a sense of newness and give your house a bohemian folk and vintage feel. It is very delicate and useful, made of cotton, wood beads, and mirror, and is long-lasting, wear-resistant, and environmentally friendly.
At Hometriangle, we firmly believe that a person's house is the most beautiful location to find tranquility and peace. Our Interior Designing service at Hometraingle can help you make your living space stand out. Make your house a comforting place right now!