Read HomeTriangle's guide on the laminates we generally come across commonly known as kitchen laminates.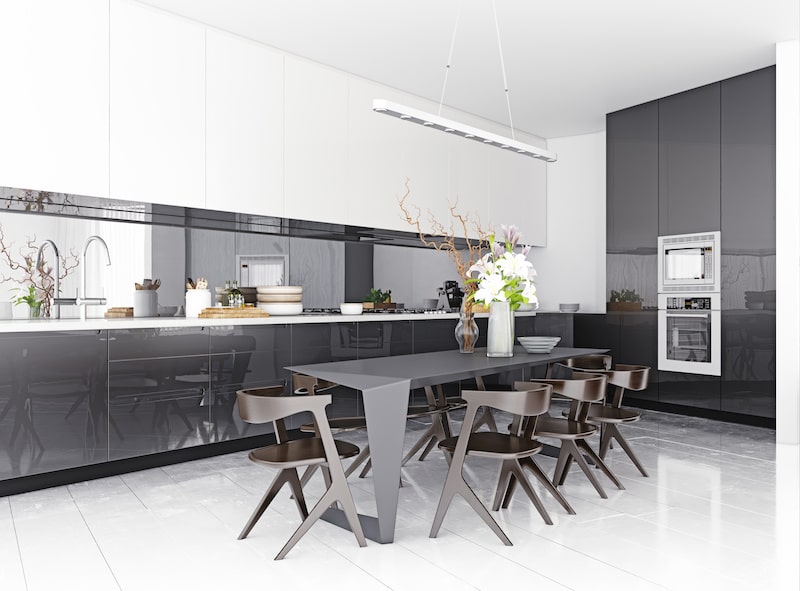 Any material that has been manufactured in multiple layers to make the finished material stronger, more stable, and when used for flooring, has better sound installation is called laminates. Different layers are bonded together using adhesives, heat, and pressure to produce laminates. A core of paper is layered with adhesives with both top and bottom layers of paper providing the color or pattern of the laminate and the final top and bottom layers are coated with hardwearing materials.
Read HomeTriangle's guide on the laminates we generally come across commonly known as kitchen laminates.
Types Of Laminates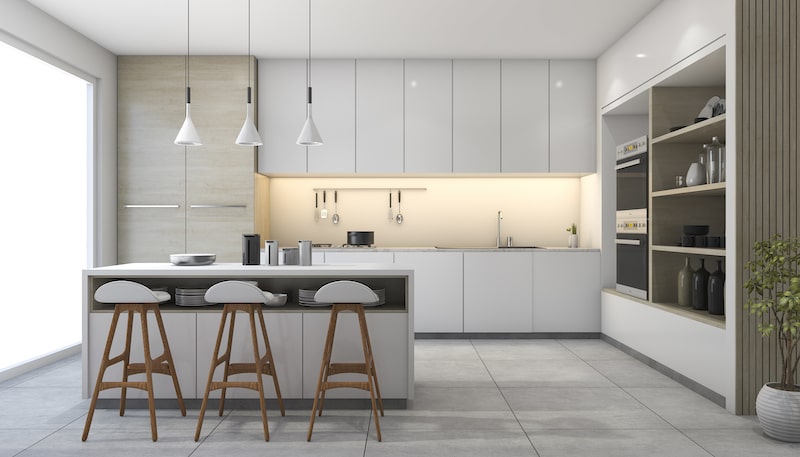 Kitchen laminates are mainly of two types, namely, High-Pressure Laminates or HPL (about 1mm thick) and Compact Laminates that are much thicker and can be used alone without needing a backing board. While HPL is mostly used for kitchen cabinets, compact laminates are commonly used for sheeting toilet and shower cubicles in non-residential bathrooms, wall paneling, or even furniture like tables and chairs.
Although, compact laminates have been in recent use for kitchen worktops and backsplashes as they are available in a variety of decorative surfaces such as wood and stone.
Different Surface Designs :
Laminates offer up plenty of colors, patterns, and textures.
1. Digital print or decorative laminates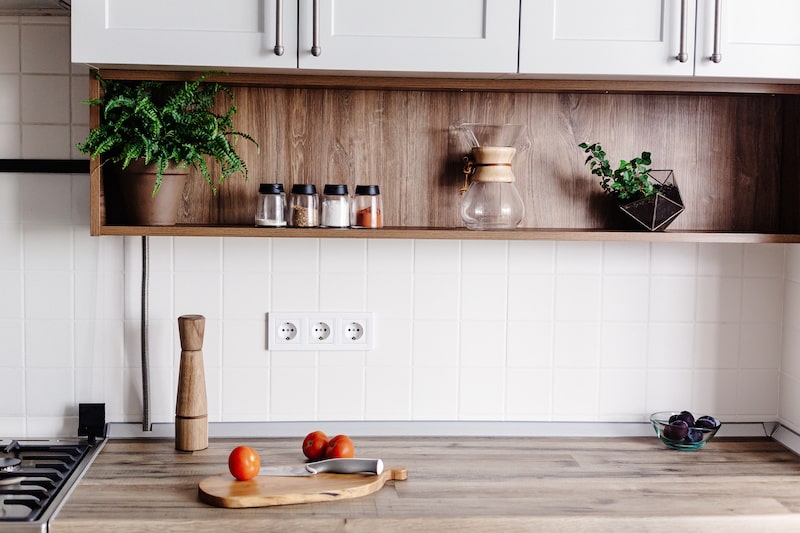 Different varieties of patterns and prints are laminated under a plastic coating, creating very unique and pretty laminate options.
2. Solid colored laminates
Solid colored laminates, as the name suggests, is laminate having a single solid color. Matte black and millennial pink are our absolute favorite on-trend popular colors.
3. Wood textured laminate
There are a ton of wood textured laminates available on the market nowadays. These are so good-looking that some realistic timber laminates can rival real timber wood as it gives both the appearance and feel of timber at a fraction of the cost.
4. Glossy or matte finishes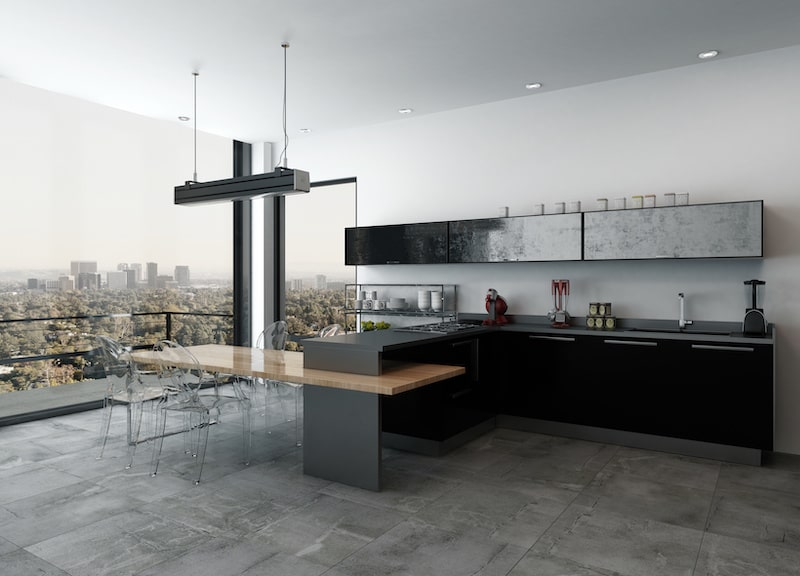 Most laminates are finished in a semi-matte or satin-type surface – similar to paint – but you can also get a highly glossy finish or go the opposite with a matte finish which is very on-trend now.
The Edges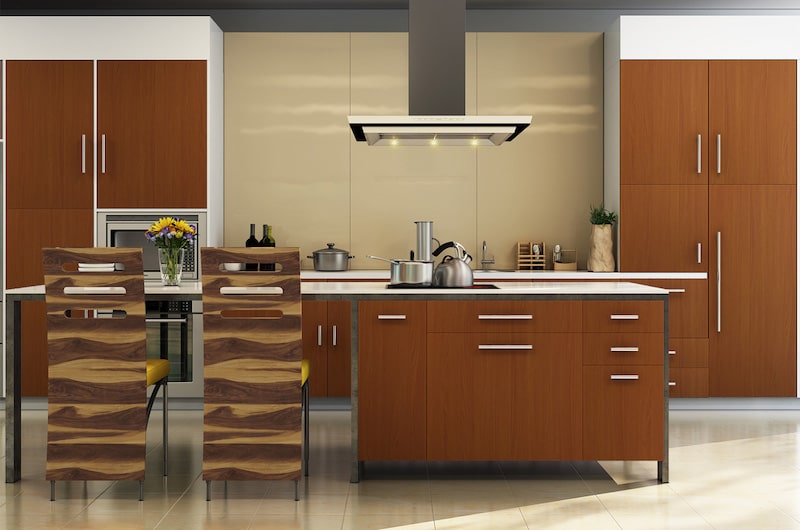 The main drawback people usually found when using laminate in their kitchens, especially for countertops, is the 'ugly black line' at the edge where two pieces of laminate on different planes meet resulting in an obvious joint line. But nowadays there are laminates from different brands that are colored through to the core. With these developments, you can even have an under-mount sink with a laminate countertop.
ABS Trimming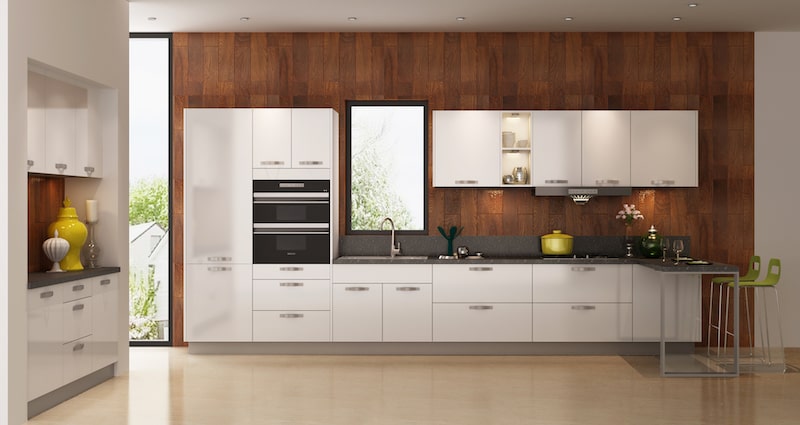 Acrylonitrile Butadiene Styrene or ABS trimming is another method used to conceal the seam of laminates. You can get these in the same color or in contrasting colors. The best thing about this is that although it 'whitens' a little after it's been bent in place, you can use heat to restore the color and it's non-toxic. ABS trimming can be used on the edges of cabinet doors, shelves, and countertops.
Post Formed Laminate Countertops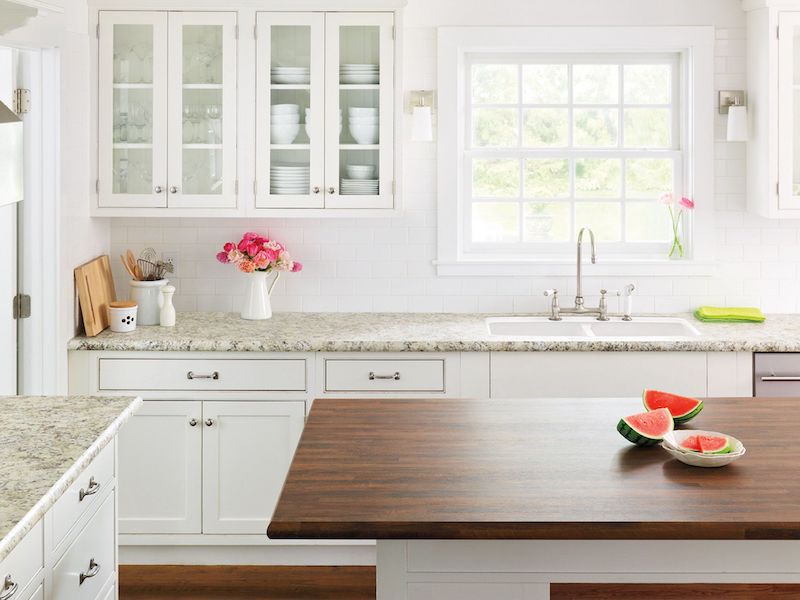 In post-formed countertops or 'drop-in place' countertops, edging is added when the whole piece made so that it has no seams or corners. All of the above edges are available on these countertops. These usually come with an added backsplash and is very similar to how solid countertops work.
Laminates can be used for cabinet doors, countertops, backsplashes, and even on interior shelves within cabinets. Get the best-trained professionals offering modular kitchen services through HomeTriangle.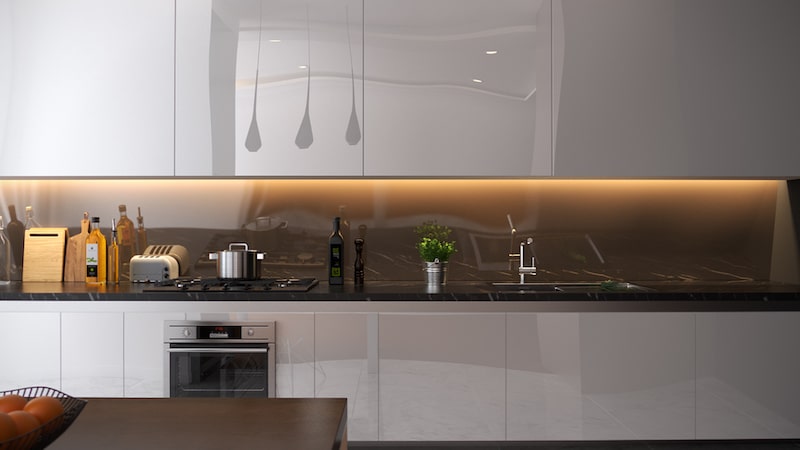 Now that you know better about kitchen laminates, what do you think about them? Are you going to use them in your kitchens? Let us know in the comments below.