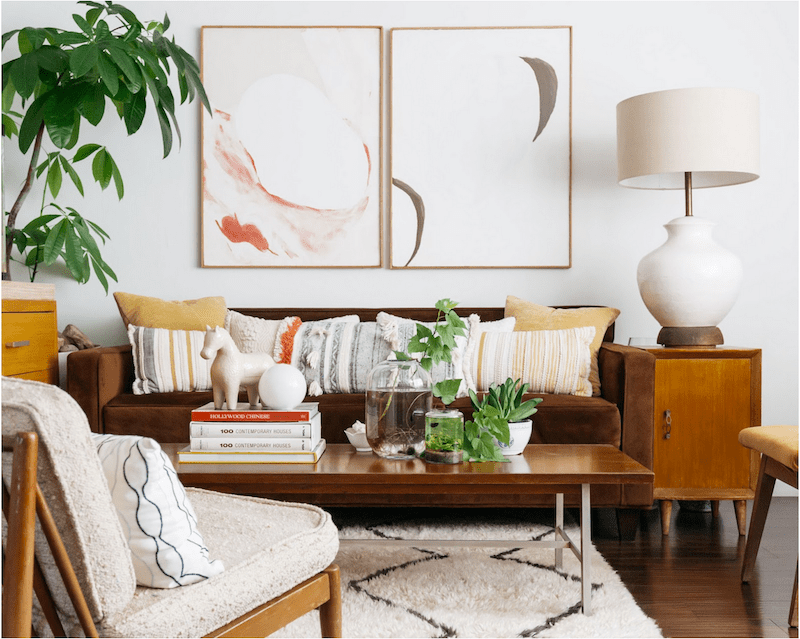 One of the most premium but unused decorative real estate in our homes is the wall behind our sofa. There is no better place than that wall if you want to add a design statement to your home because the wall behind your sofa is a plain surface that offers maximum visibility.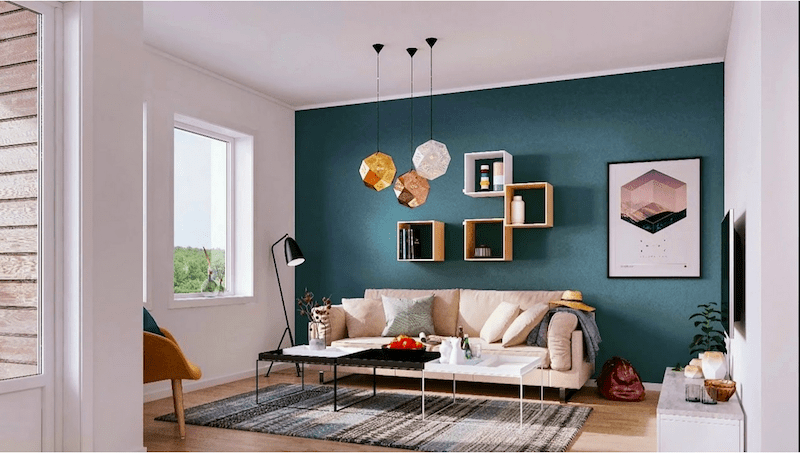 So, we at HomeTriangle came up with 7 ways in which you can make the most of it to use to your advantage.
1. Explore 3D options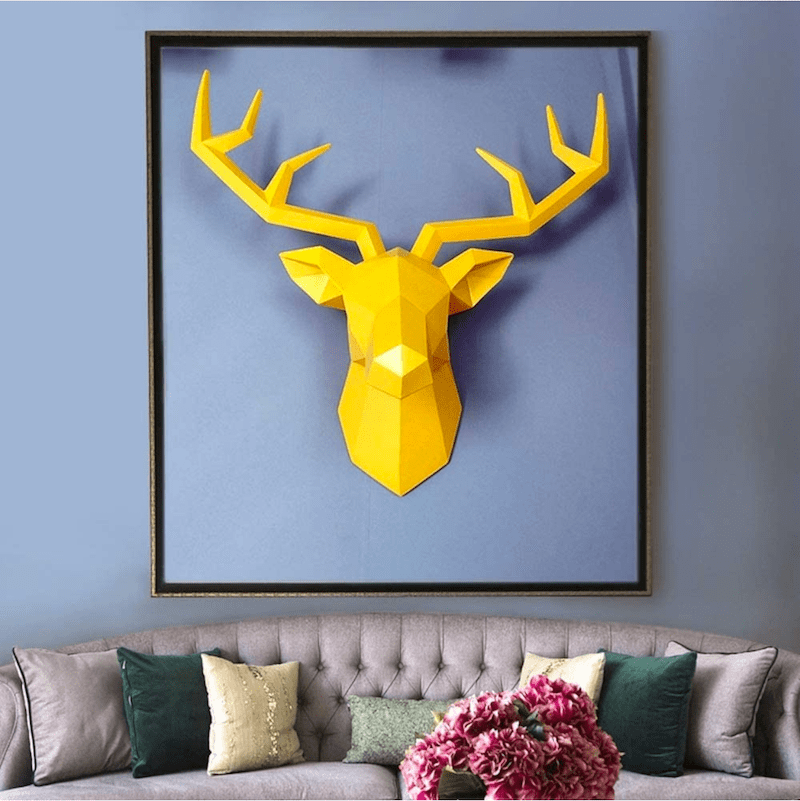 We have been so used to two-dimensional painting and photographs in our homes. But an artwork with an added third dimension, like the animal heads in the image above, can bring a lot of depth and style to your home.
2. Texture Painting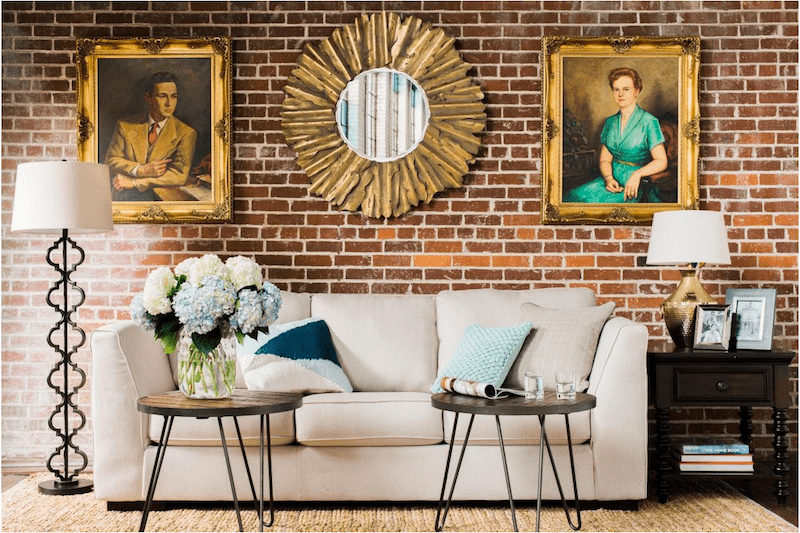 If you like minimalism and prefer having an uncluttered and simple home, use texture paint for the walls behind your sofa to make it the decor element of your home. A textured wall will act as an exquisite backdrop to the furniture in the room. Keep in mind that fine detailing and flawless finishing can make the textured wall a whole lot better.
3. Make it a Canvas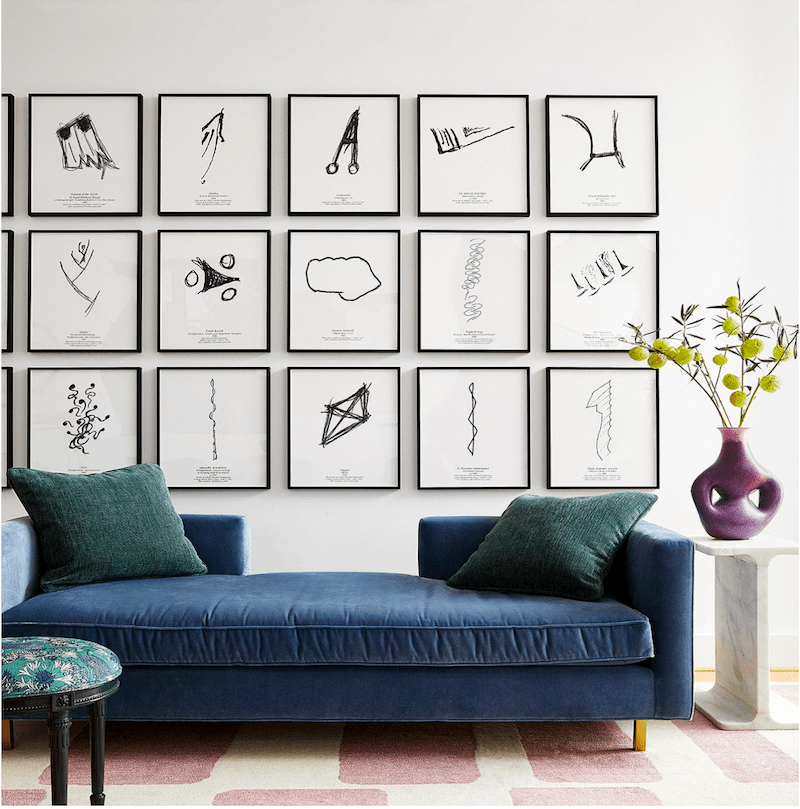 Another brilliant option is to use the wall as a canvas to display your visual art collection such as prints, photographs, and paintings. Ensure that you don't overcrowd or make the arrangement messy by using small frames with light color and a different variety of prints. Picking one consistent factor, be it the size, or shape of the frames or the colors or themes of the artworks can help give a neat and organized look for your art wall design.
4. Wallpapers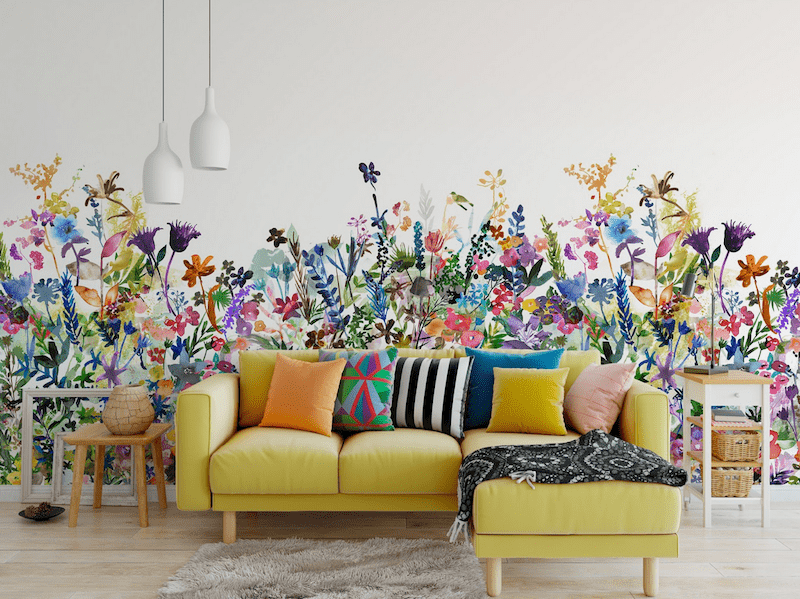 Wallpapers are another one of the easiest ways to create an accent wall. The number of options available is so much that you will most probably be dumbfounded. From elegant to quirky to bold, there is a wallpaper for everyone. The only thing you have to keep in mind is to use colors and designs that supplement and resonate with the overall design theme of the house.
5. Carve a Niche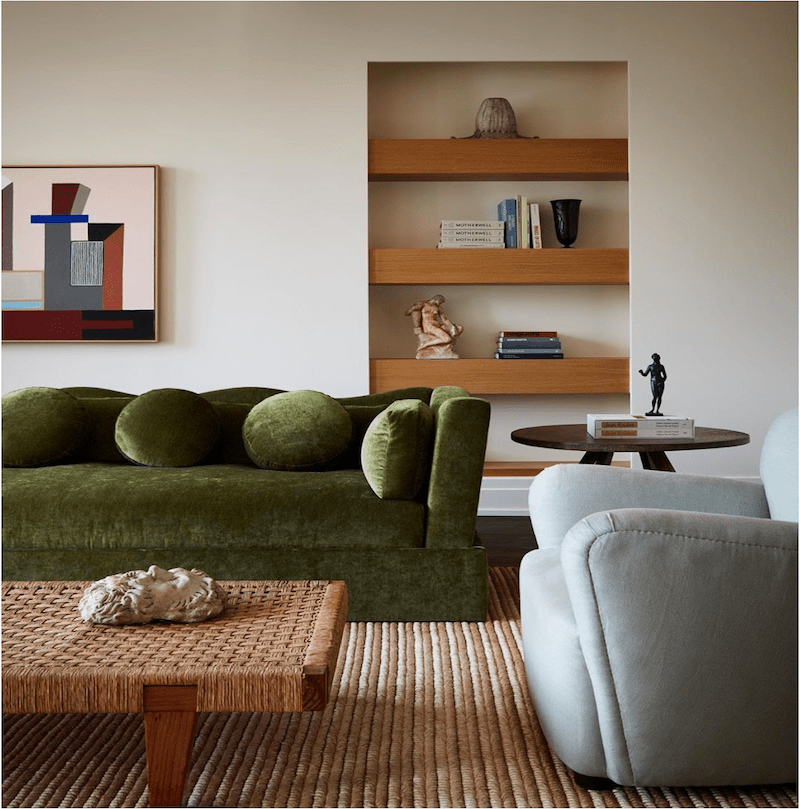 Carving out spaces on the wall to display your artifacts, potted plants, or anything in between is another good way to add a design statement. You can design in such a way that they give a pop of color to the wall space and serve as display counters at the same time with focused lights.
6. Hang a Mirror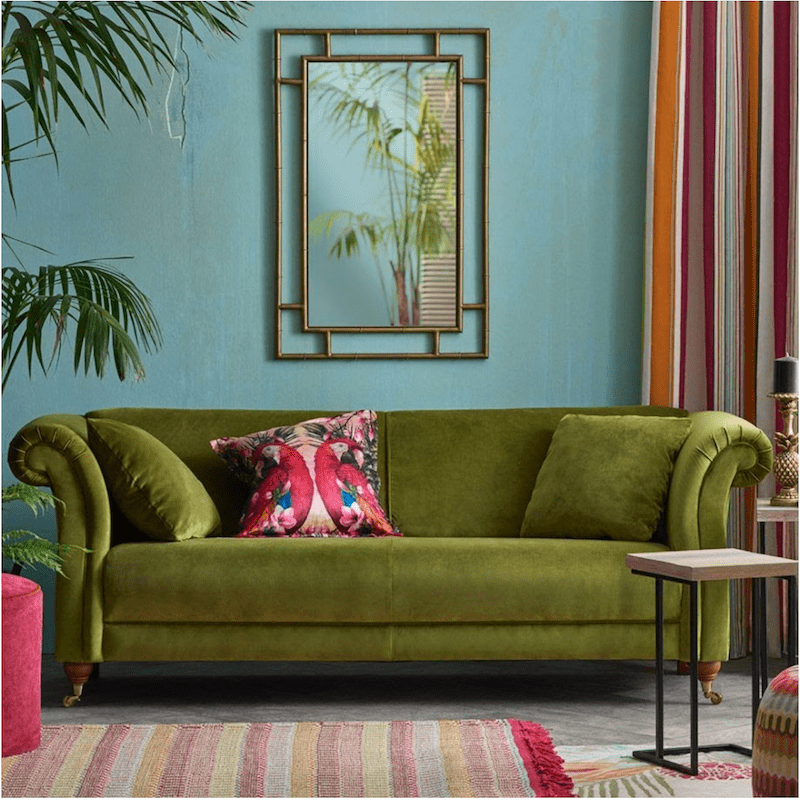 We know how useful it to invest in a mirror. Mirrors are not just great at adding depth and creating an illusion of more space but they can also be a standout design statement. Ensure that the type of mirror you choose complements the rest of the design elements in the room. Mirrors are also a good way to bring freshness and a pop of light to the living room.
7. Bring in Shelves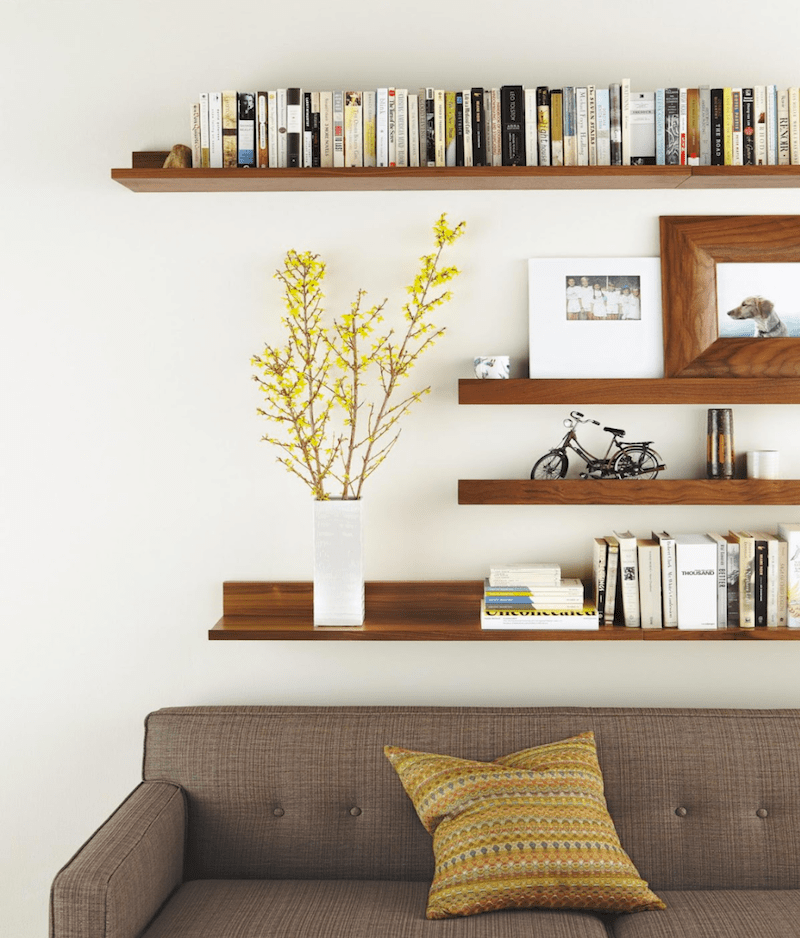 If you have limited space in your home, you can mix utility and decor on the walls behind your sofa by adding a simple rack. A wooden rack sitting behind the sofa complementing the other wooden elements in your room will give you a seamless look like in the image below.