Before we explain the basics of modern contemporary interior design, you have to understand the difference between modern designs and contemporary designs. Modern design refers to the specific time period from the early to mid-twentieth century.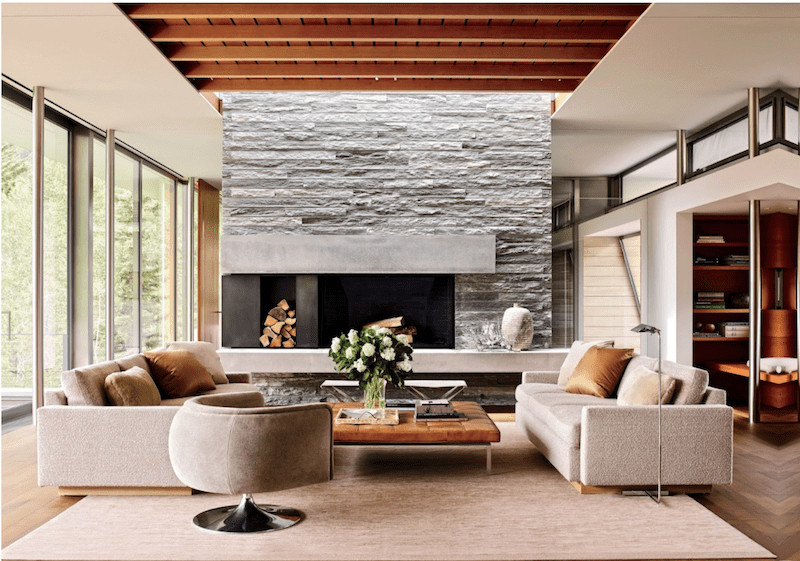 Before we explain the basics of modern contemporary interior design, you have to understand the difference between modern designs and contemporary designs. Modern design refers to the specific time period from the early to mid-twentieth century. The style is a precursor to contemporary design, with key figures including Le Corbusier, Charles and Ray Eames, and Florence Knoll. Unlike the ones before it, this unmistakable style focused on simplicity in form and function. These two aspects of design are considered as equals in this design.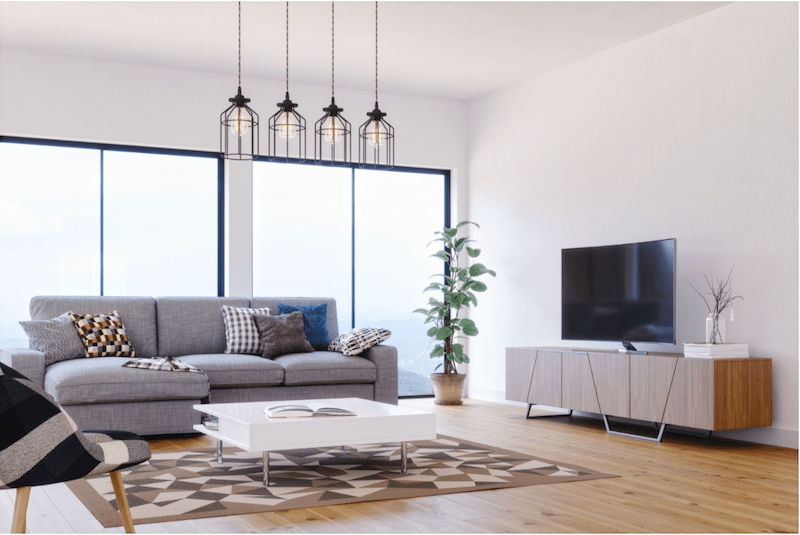 But when it comes to contemporary design, it doesn't refer to any specific periods of time. Contemporary design constantly elves to reflect the most popular styles of present-day design. Modernism, minimalism, Art Deco, and other such global styles all contribute to the design without hyper-focusing on any single one in particular. The current modern contemporary style of decorating is fundamentally defined by simplicity, subtle sophistication, deliberate use of texture, and clean lines. While contemporary design is ambiguous in nature, the neutral palettes, stark minimalism, clean lines, and organic silhouettes are some of its prominent characteristics.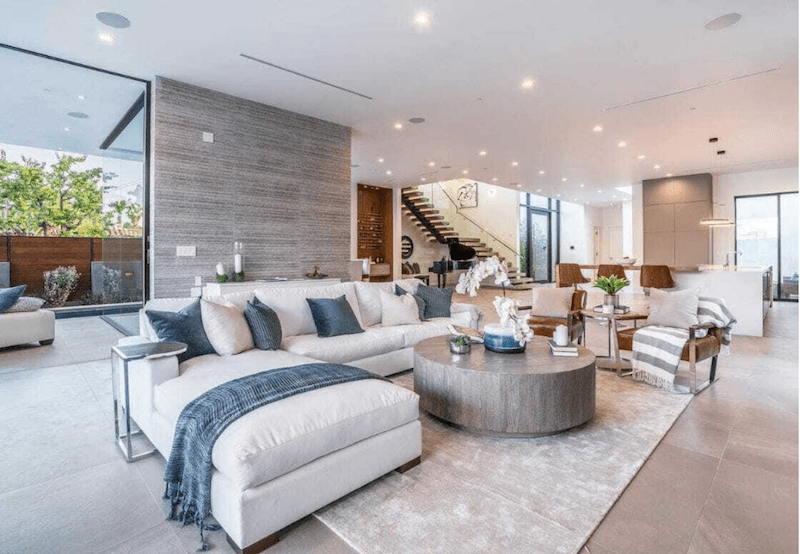 Here is HomeTriangle's guide on the basics of Modern Contemporary Design :
1. Colors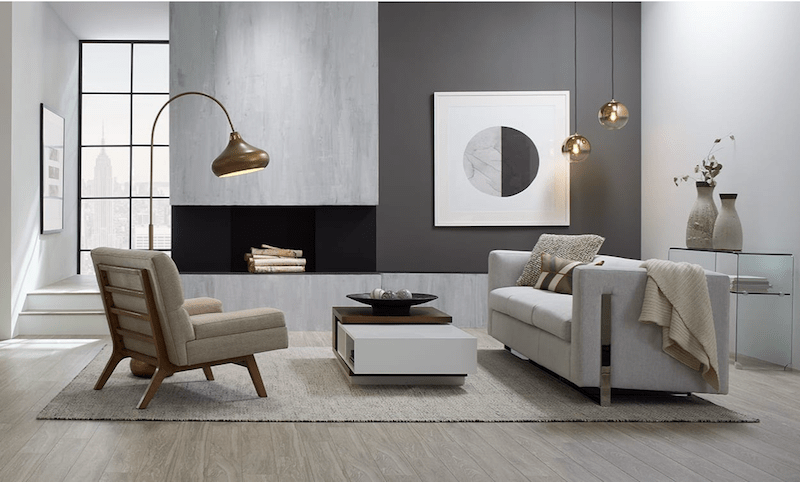 The main colors used in contemporary styled interiors are black, white, and neutral. Usually, people use black for grounding and defining a contemporary styled room. The walls painted in basic neutrals provide a sort of canvas or backdrop that can be accented with bright and bold colors that play against the neutrals with the help of bold colored accessories. When the walls and windows are painted in pastels, the trims should be painted neutral. When you paint the walls in a bold color, neutrals should be used everywhere else.
2. Line And Space
The lines in the interior are the most obvious and distinctive element of a contemporary style interior design. Strong and visible lines, be it horizontal or vertical lines, or curved shapes are the bed-rock of any contemporary-style home. These lines can be from structural and architectural details, use of bold color blocks, high ceilings, bare windows, or geometric shapes in wall art and sculpture.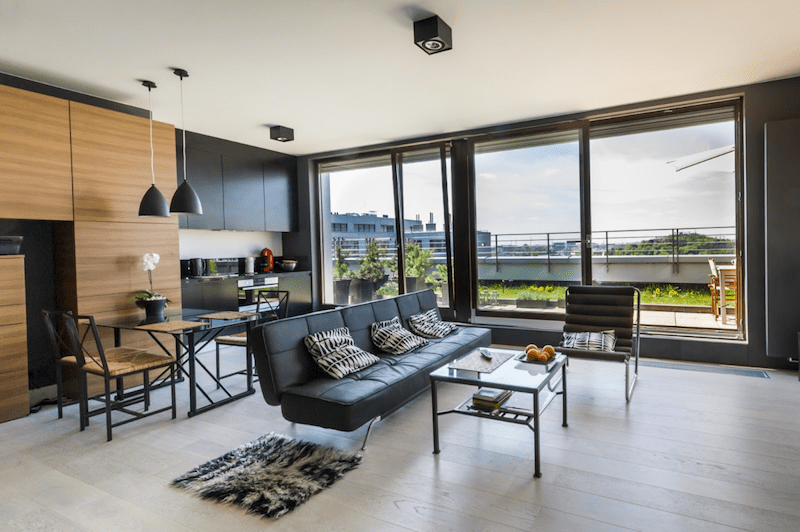 When it comes to contemporary design, the bare space on walls that are between the furniture or in the areas above is as important as the areas that are filled with objects. Derived from the Japanese reductionism, contemporary design is all about less is more. Each and every piece of the design aspect stands out as individual or unique. Air ducts hanging from the ceiling, broken bricks, exposed plumbing pipes are not just perfectly acceptable in a contemporary-style interior but adds a certain sense of depth and character to the whole home.
3. Furniture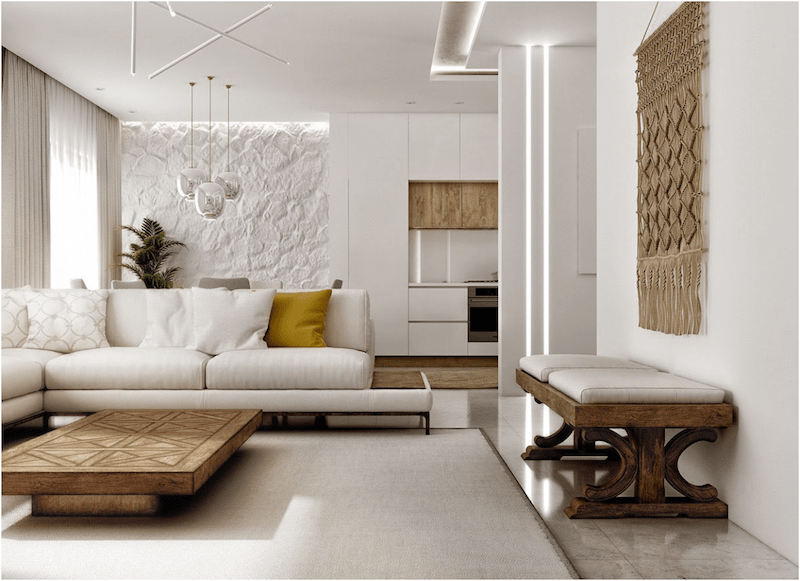 Like we told already, the neutral tones used on the walls mean that the furniture pieces should make a bold statement but at the same time be simple and uncluttered. Smooth, clean-cut, geometric lines are encouraged instead of ones with curves or decoration. Contemporary design is not about cute and small, it is about basic, bare, bold, and structural.
4. Flooring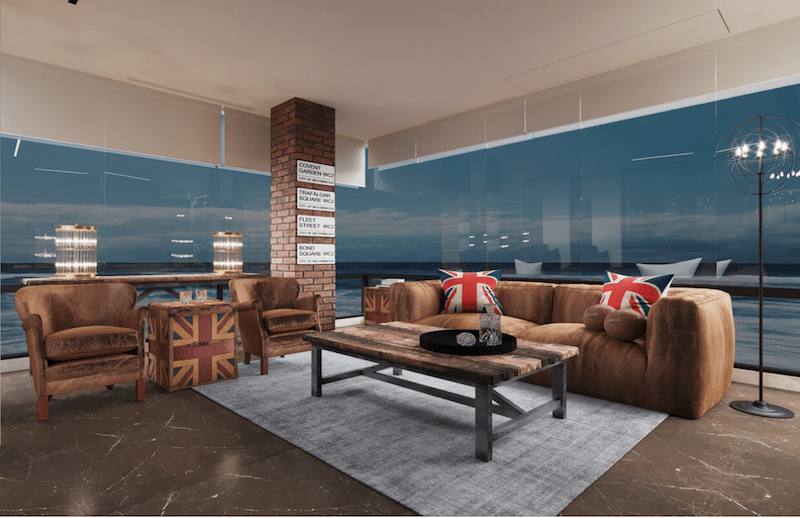 Bare and smooth surfaces, using wood, tile, or vinyl are the most common form of flooring used in modern contemporary homes. But like we said, lines are important in a contemporary design and when you decide to use carpets for sound control or warmth, choose ones with some geometric patterns or go for commercial grades if that is your preference.
5. Lighting And Art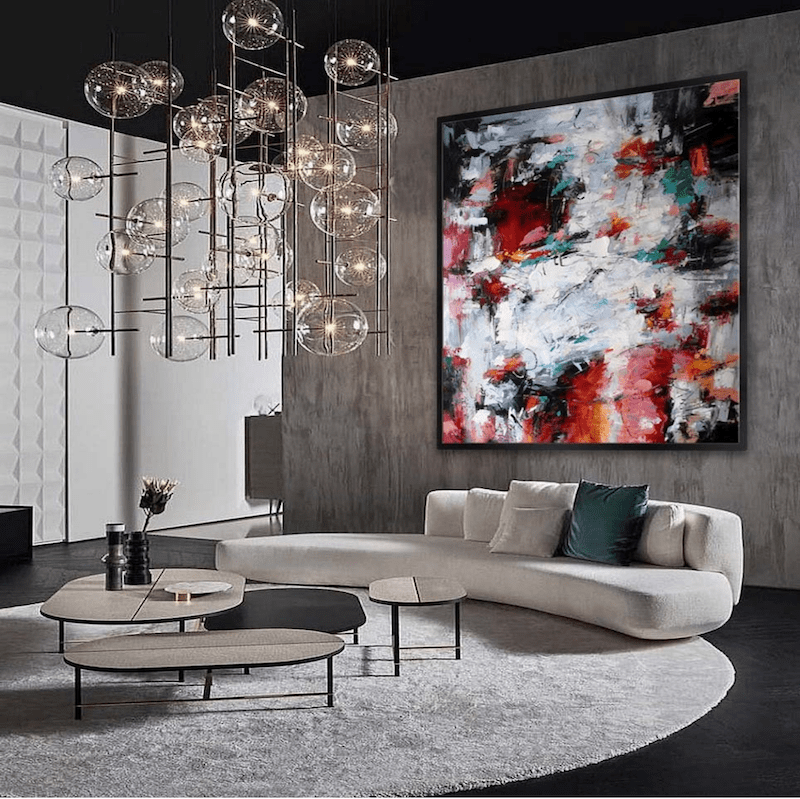 To wash a wall in light, use track lighting and recessed lighting. Cove lighting or indirect lighting is a favorite among contemporary interior designers. Spotlights that can be directed at a painting or a poster can help draw attention to the pieces you want to focus on. Frames in high-gloss or matte black, natural wood, or metal finishes are great for artwork. If you must put several pieces together, hang them close together, so they create the feeling of one large piece. Don't clutter contemporary-style rooms with collections or too many pieces. In contemporary interiors, open space is often just as important as the pieces you put in the space.
6. Other Design Elements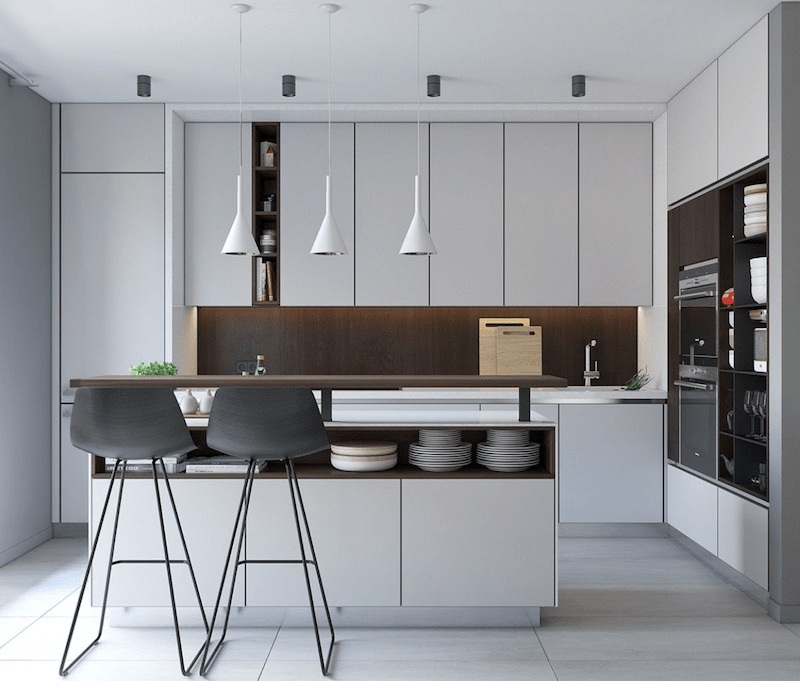 Generous use of metal, stone, and opaque or clear glass works well in a room decorated in a contemporary style. When you think about a contemporary living room, think about a zebra-print pillow on a black leather chair, a large leopard-print pillow thrown on a plain floor, or a bold, heavily textured striped rug to anchor solid-colored, sleek furniture.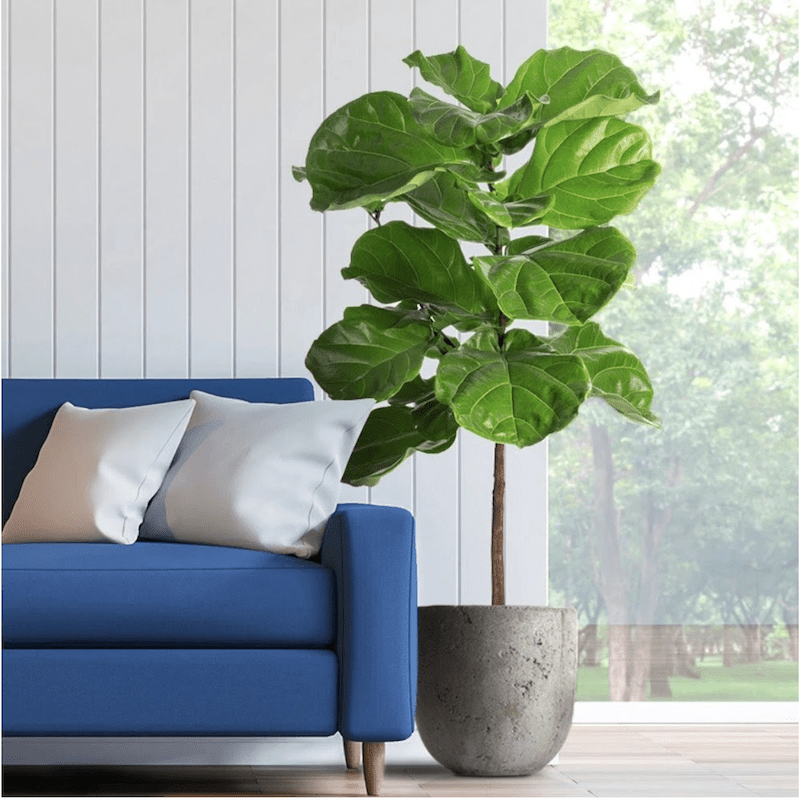 Coming to plants and flowers, it should be large and dramatic in simple containers. There are many geometric shapes, bold colors, and interesting to keep the dinnerware contemporary too. You can bring in texture with silverware, napkins, placemats, and centerpieces.