The effect colors have on our mood has been a top of research for a long time. Most people researching about it come to the conclusion that colors do play an important role in our life.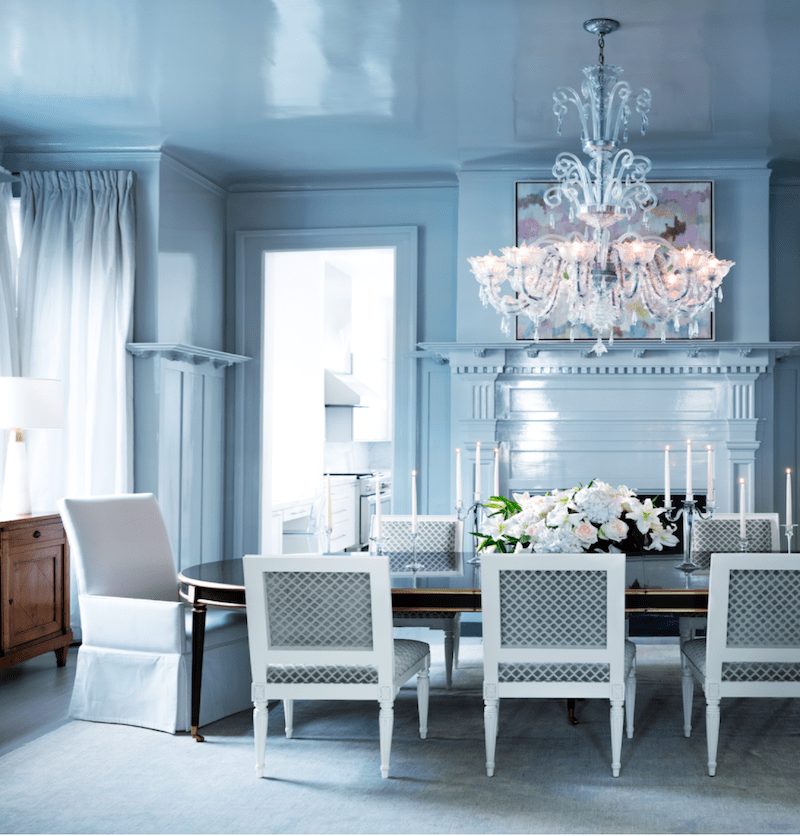 The effect colors have on our mood has been a top of research for a long time. Most people researching about it come to the conclusion that colors do play an important role in our life. Colors can have a huge effect on our well-being that researchers are using color for therapy. Well, now that we know colors can affect our moods, let's move on to how to choose a soothing color scheme for your house that promotes rest and relaxation.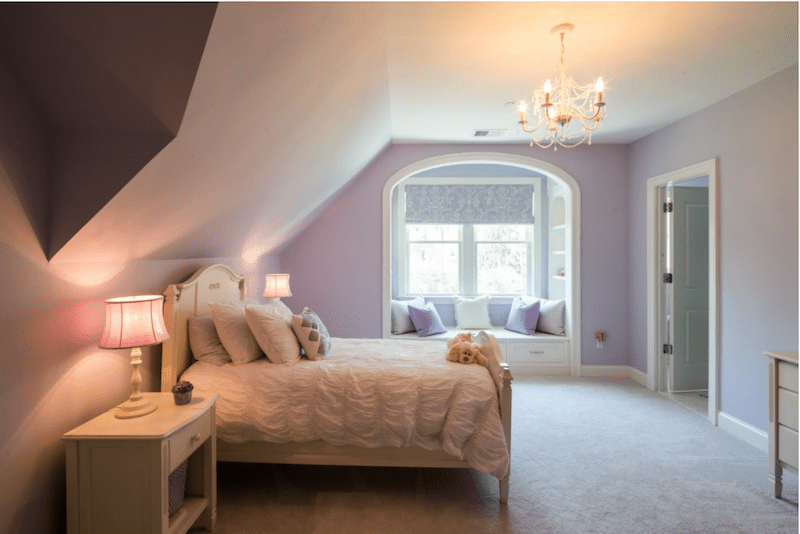 Using a soothing and cool hue in your rooms can instantly make a room wow from bland. So HomeTriangle decided to give you our favorite color schemes that can help you create a calm, tranquil space in your home.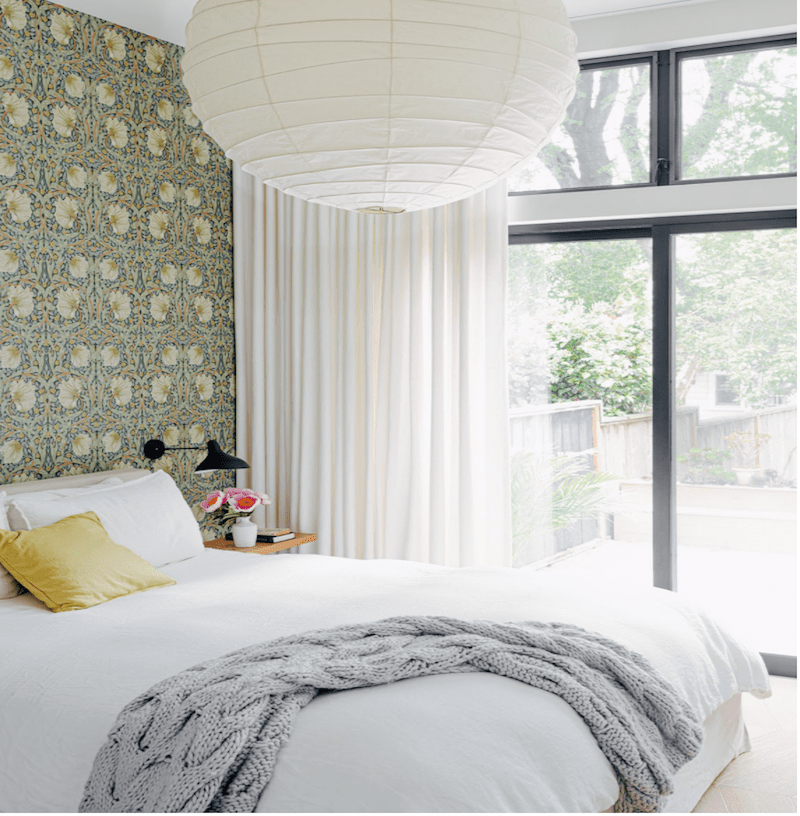 All these color schemes are both soothing and relaxing making them an excellent choice for any room in your abode.
1. Cool Neutrals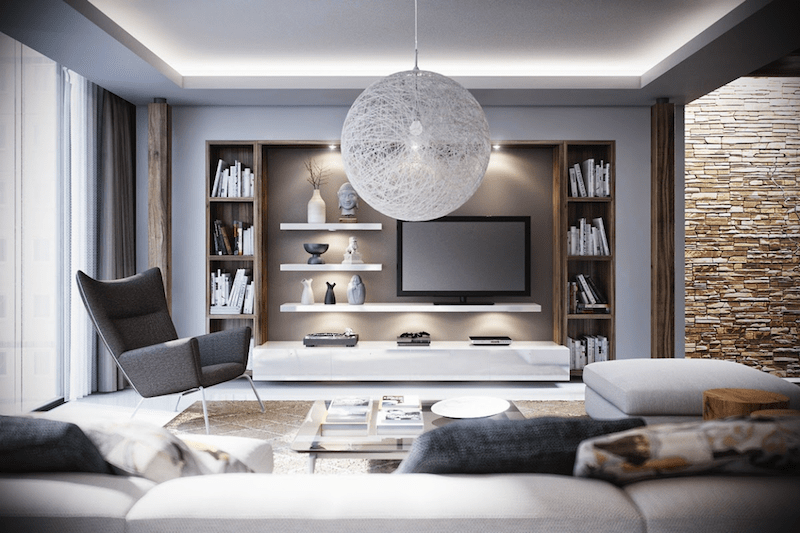 You already know that cool neutrals generally strikes us as crisp and fresh. Shades of cool grey and taupe can really balance the use of icy white and elevate the basic neutral present in your room like in the picture above. Hard finishes like wallpapers and paint complement and promote the soft upholstery to create a clean and restful scheme.
2. Neutral With Warm Tones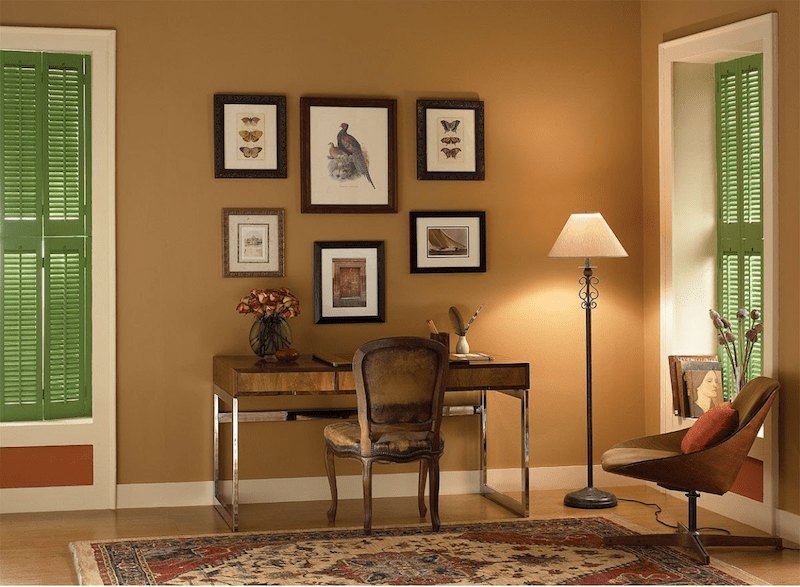 If you love to keep things simple, warm neutral with brown, lilac, or pinkish tones are a lovely combination of warm neutral colors for your home. The trick with warm neutral colors is to think in terms of both hard and soft finishes and to layer different colors in terms of depths and tones.
3. Blue & Green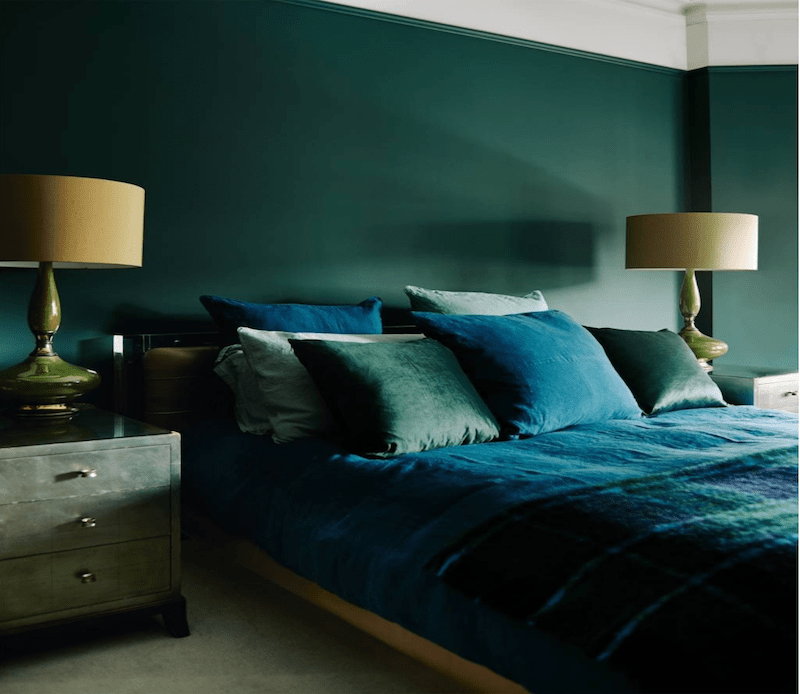 If chosen with care, there is no better color scheme than blue and green. This works so well that our experts here at HomeTriangle calls it a match made in decorating heaven. For example, the soft blue and dark green in the image above are offset by mild browns in the flooring and the grasscloth backing on the shelves.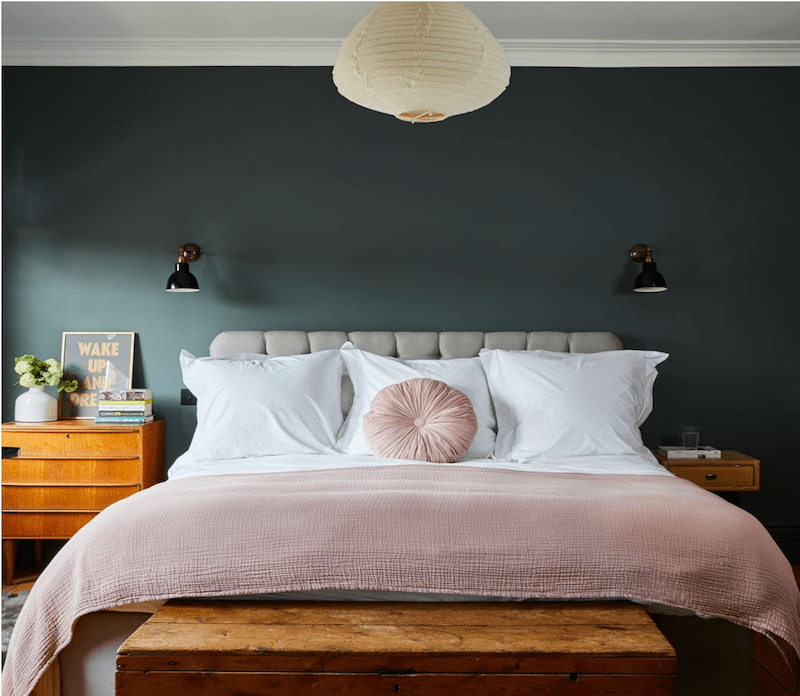 4. Jewel Tones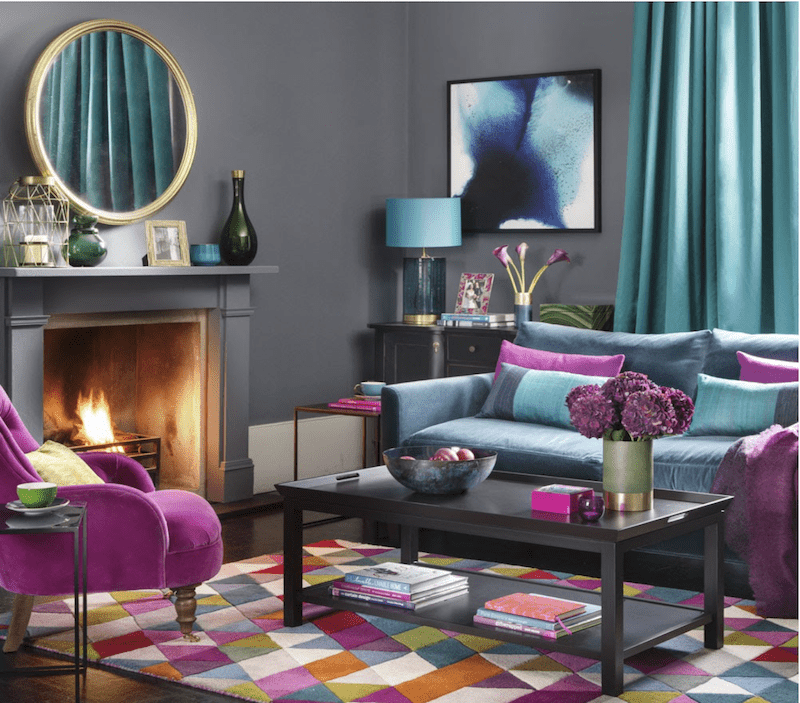 When you use red and green sparingly, it can create a light and airy feel. We absolutely love rich jewel-like tones such as ruby and emerald paired with ice blue walls and pale wood tones. This combination works especially well as the cool hues in the blue are warmed up by the red.
5. Icy Mint & Dramatic Black
When working together, contrasting shades can create a stunning effect. The dramatic lacquered headboard and black lampshade here have been given a feminine feel by the colors around them. A fresh feel can be created with Injections of cool, minty blue, and vibrant orange lift the dark tones.
6. Soothing Browns & Blues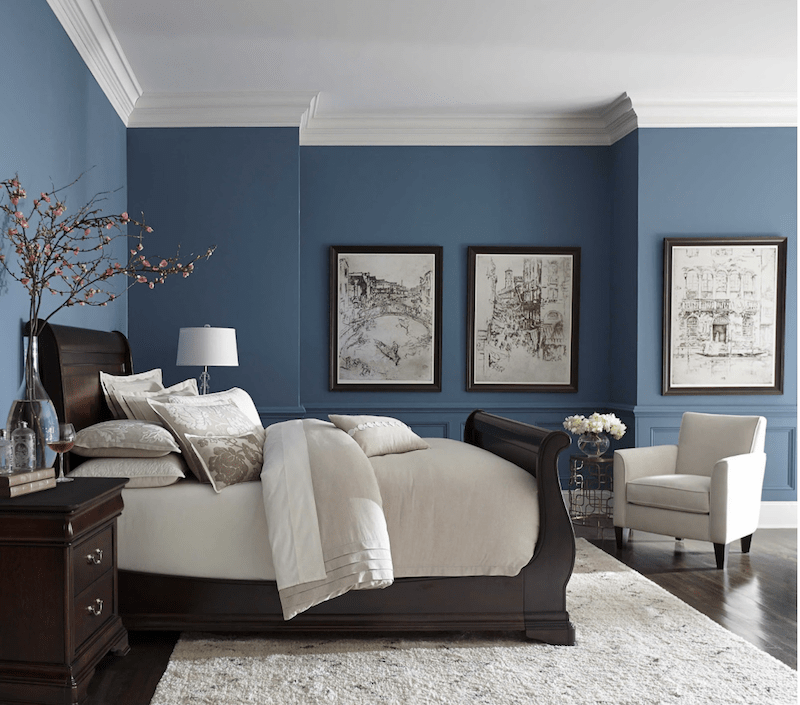 A simple, good, and safe choice is a classic combination of blue and brown. This works exceptionally well because it imparts a subtle shot of interest while being universally easy on the eye. Also, blue is one of the easiest colors to layers up in different depths and tones.
7. Sea Greens and Earth Browns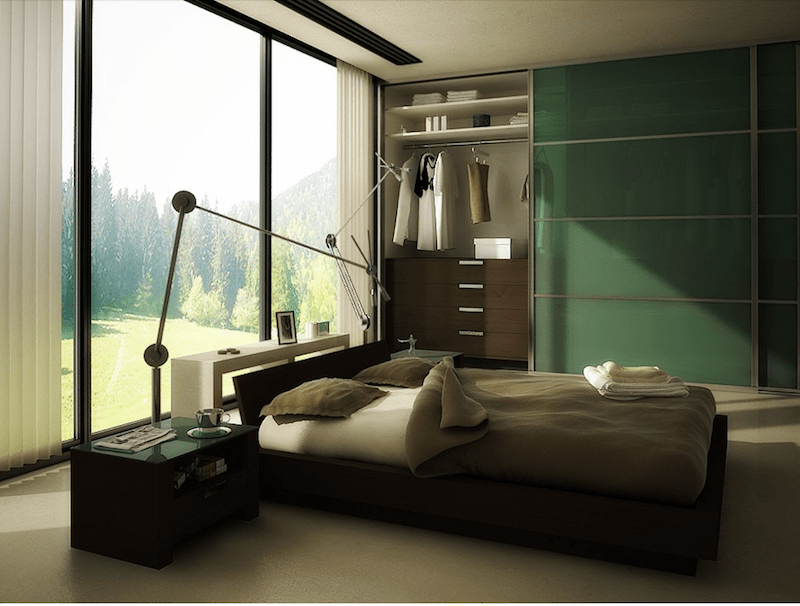 Another combination or color scheme that works wonderfully well is soft green-blues reminiscent of the sea and earthy brown greys. In a dark space, they provide a warm, cosseting effect, and where light is more abundant, they positively glow.
8. Duky Lilac and Grey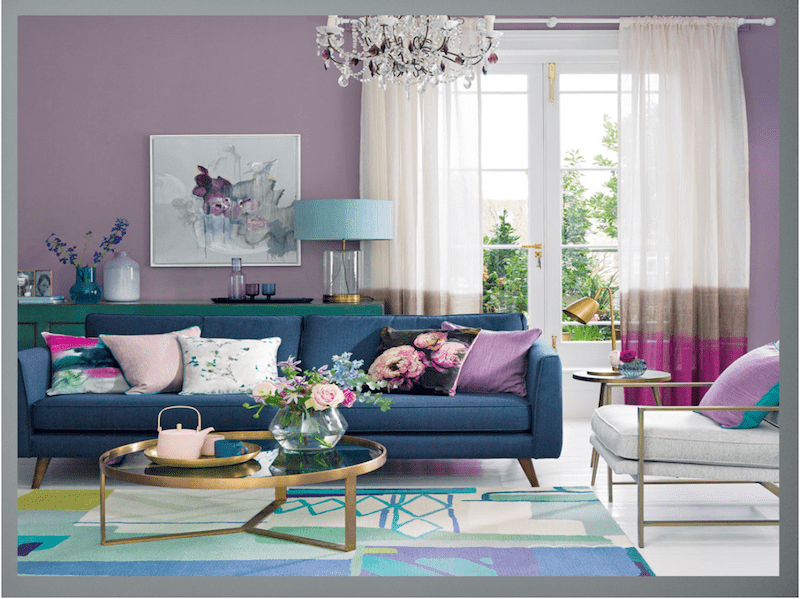 For people who love that dramatic flair in their life, green and purple used together are your best choice. You can choose muted shades of sage and lavender to prevent the scheme from looking too stark.
9. Amethyst and Grey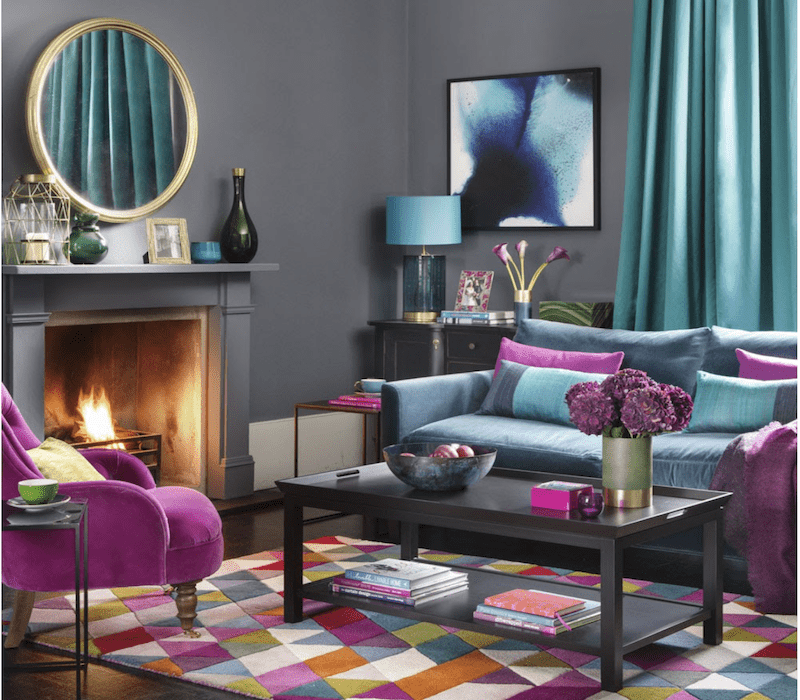 Grey and amethyst look smart and sophisticated together. Here, they work well with the classically elegant design in a formal living room. Keep the greys cool and pair with soft color elements and textures.
10. Pink with natural tones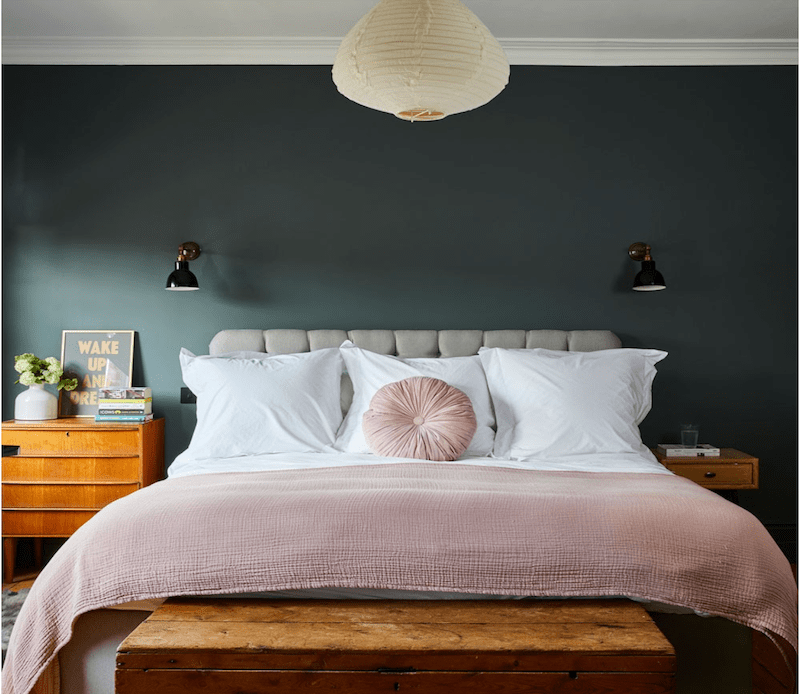 Add warm tones to a modern room with pink and earthy hues. A simple feature wall of icy pink can offset the stone-based neutrals. Shades of terracotta, green, and mustard will stop the pink from looking too sugary.