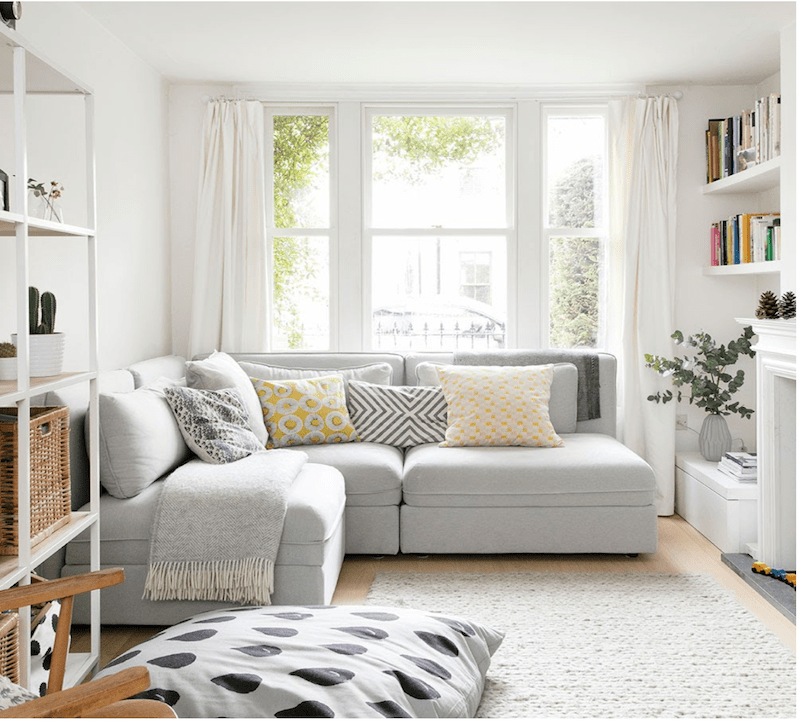 Living rooms are probably the most important part of our home. That is where we as a family spend the most quality time with our loved ones. Every other room in our homes has a specific goal in mind, for instance, a kitchen is where we make food and eat it, a bedroom is where we rest and sleep after a hectic day at the office, but our living rooms are the heart of our homes.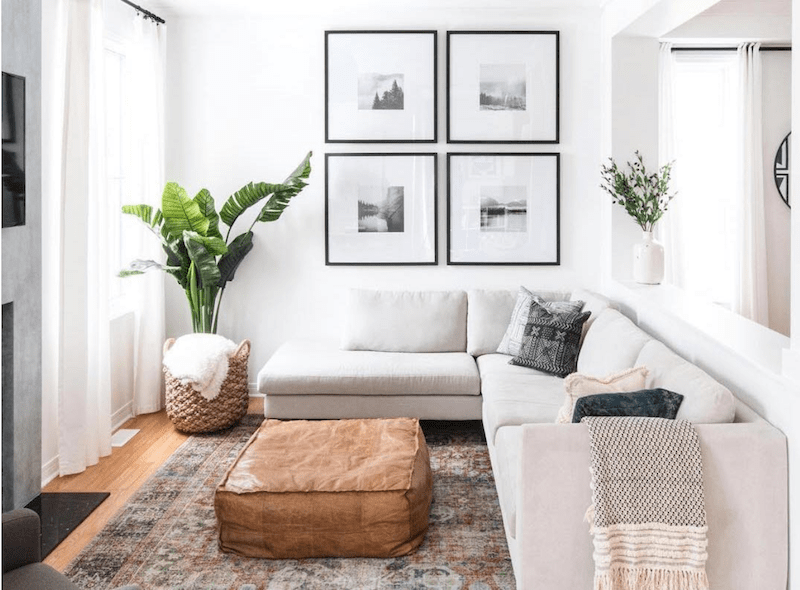 If the living room in your home feels cramped or cluttered, you cannot spend any quality time there because you just won't feel like doing it. But when you do have a small living room, your options don't have to feel limited. The trick is to cheating your eye and your brain into thinking that the space in your living room is much bigger than it actually is. No, it's not magic but just interior decorating.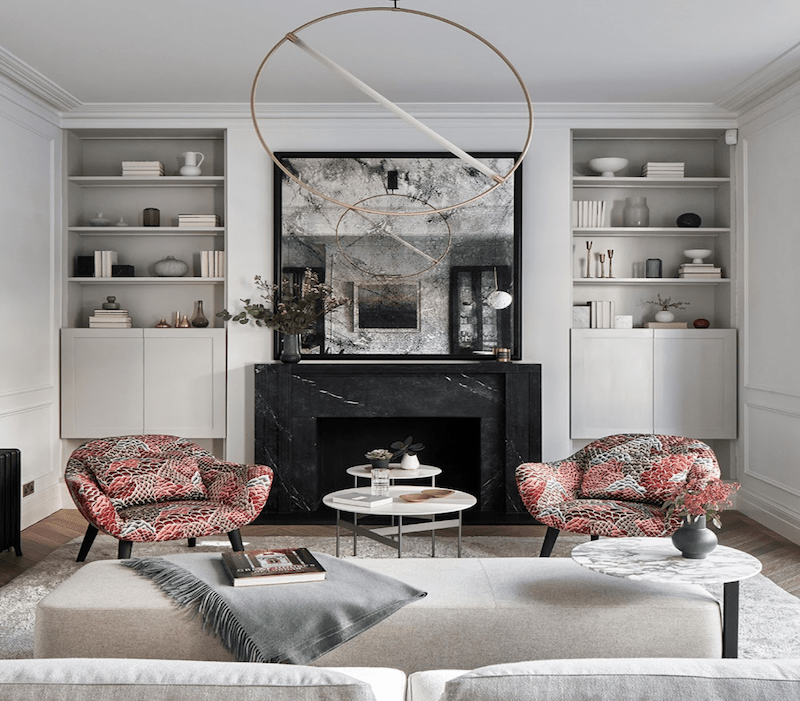 Here are HomeTriangle tips to transform your small living room into a comfortable yet stylish oasis.
1. Let There Be Light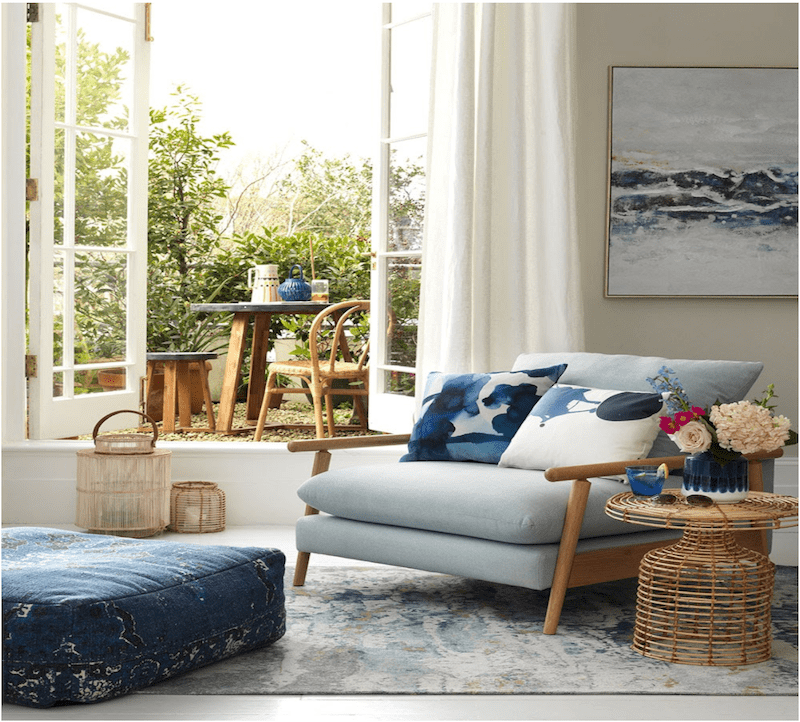 The one thing you should always avoid is blocking out the natural light coming into your living room with dark curtains. The natural light that pours in will make the living rooms feel more airy and open. Choose lighter shades or semi-sheer shades to maximize the light coming in if you don't have access to tons of sunlight.
2. A Large Rug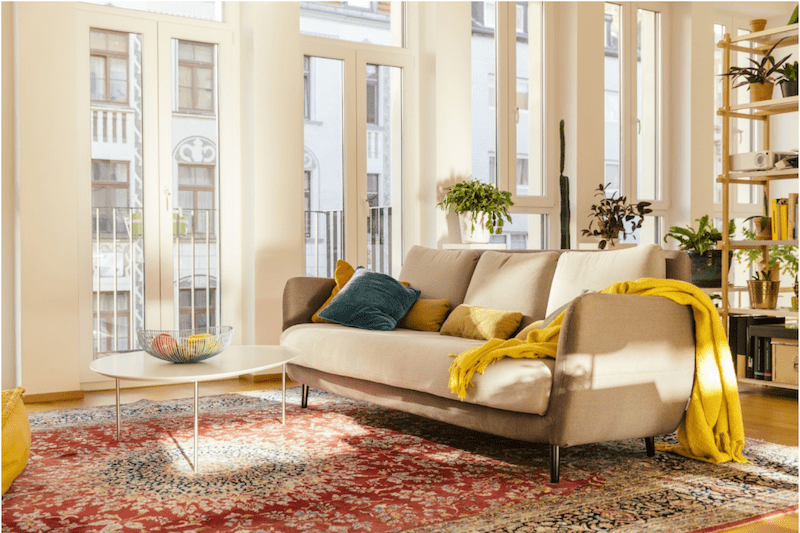 Another beautiful yet classy way to make a room feel bigger is adding a large rug, even in a bold pattern. This works so well because unlike smaller rugs, large rugs don't visually break up the floor. We know how good rugs are at anchoring the space and giving a staple piece to design the rest of the room around.
3. Keep It Cozy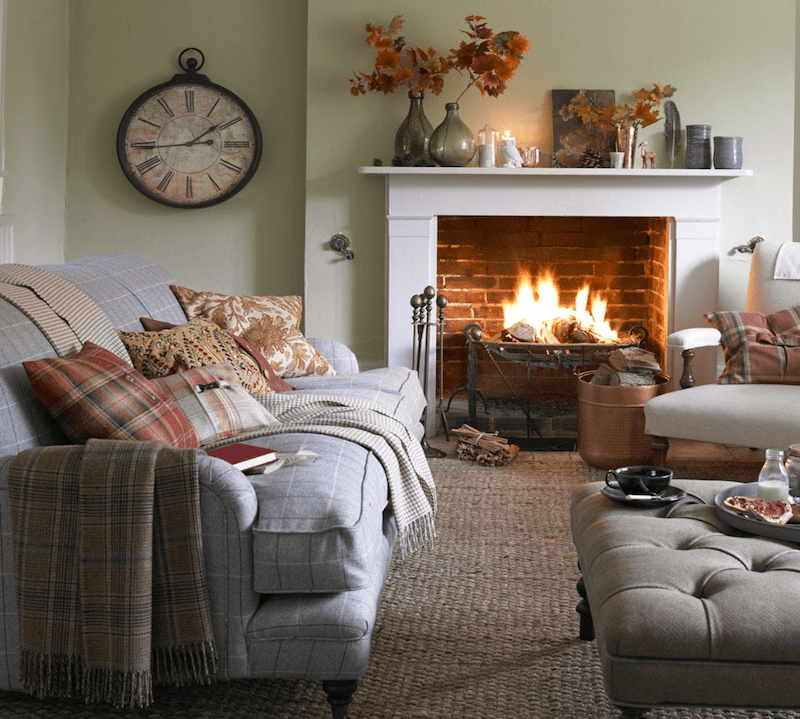 Like we said at the beginning, your small living room space needs to be as cozy and inviting as possible. A good way to achieve it practically is to lean into the smallness of a space. A plush and soft rug and intimate and close together seating in your home can help you achieve that coziness, especially if you're looking to decorate a small family room where you will want things to be super welcoming and functional.
4. Darker Paint Colors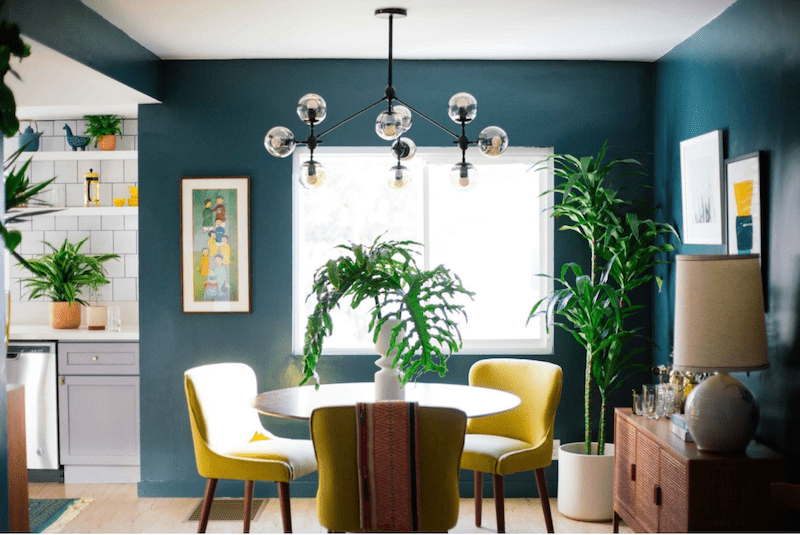 If you're looking to create a sophisticated yet simple backdrop for simple, clean-lined pieces or even colorful bold items, dark and glossy walls are your answer. Especially if you use the small space to your advantage and make it feel like a mid-century jewel box. Try and paint your ceilings with the same color to enhance a sense of intimacy even more.
5. Multi-Purpose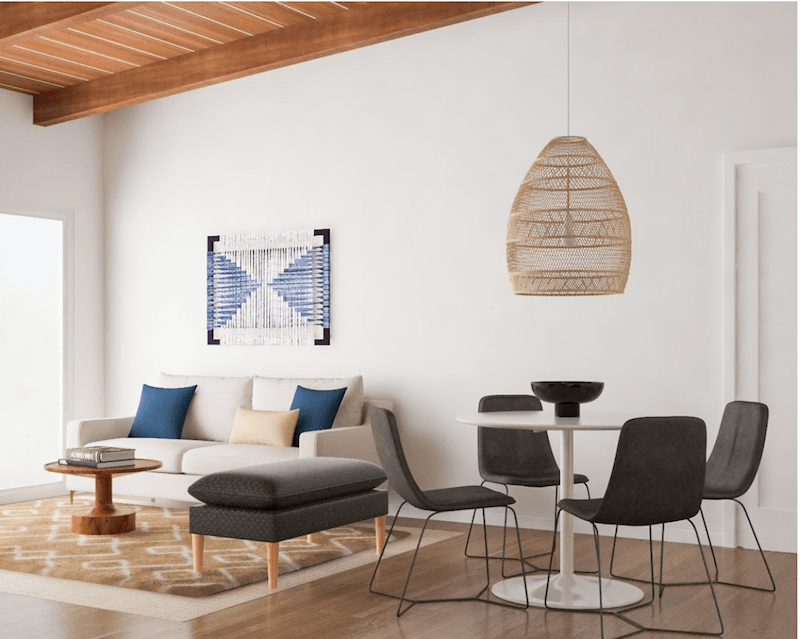 We have said this before and we will say this again; when it comes to designing, your creativity is your only limit. If you feel that the space in your home is lacking, get creative, and make the rooms multi-purpose. Most small studio apartments don't have a separate living room, a family room, and a home office. We suggest combining each concept into one space. With the right layout and pieces, your multi-purpose living room can look great, no matter the shape or size of the room.
6. White Walls
A good way to brighten up your living room space is to keep the walls and the floors all white. A colorful piece of furniture that can be the focal point of the room will also ensure that people don't feel like the walls are closing in on them.
7. Float the Furniture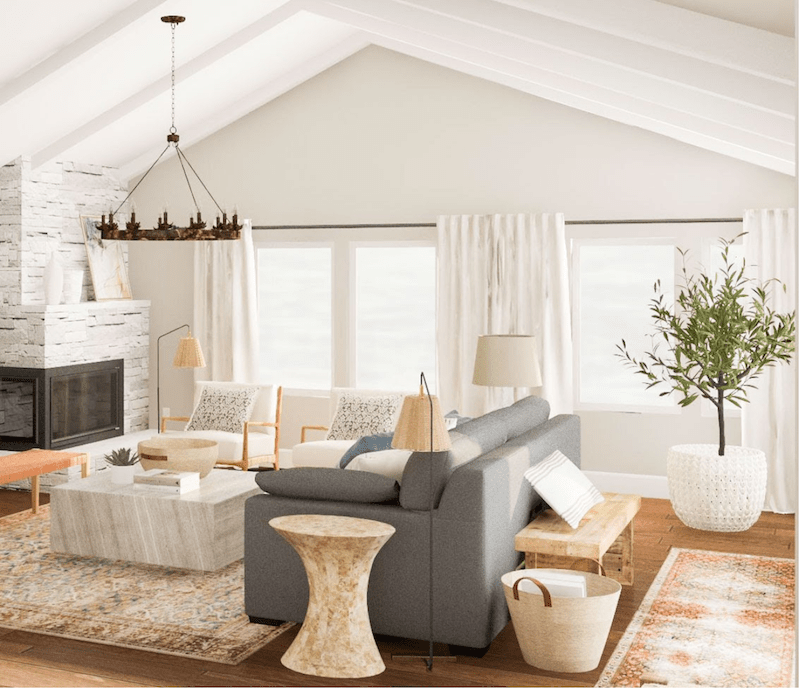 We are all very familiar with the urge to push all the furniture up against the walls. Resist that urge and create some space behind the furniture. This will help to make the room look wider than it really is.
8. Smart Lighting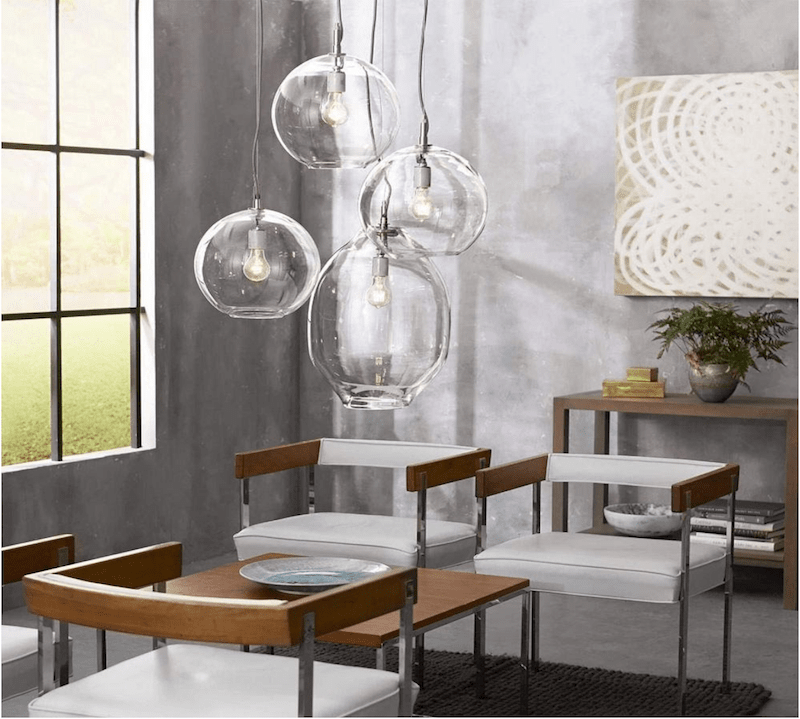 When choosing lighting for your living room, choose lighting that can be attached to the walls or hung above to save room on the floor. We really like a swing-arm sconce light because it is contemporary yet so simple.
9. Hang a Chair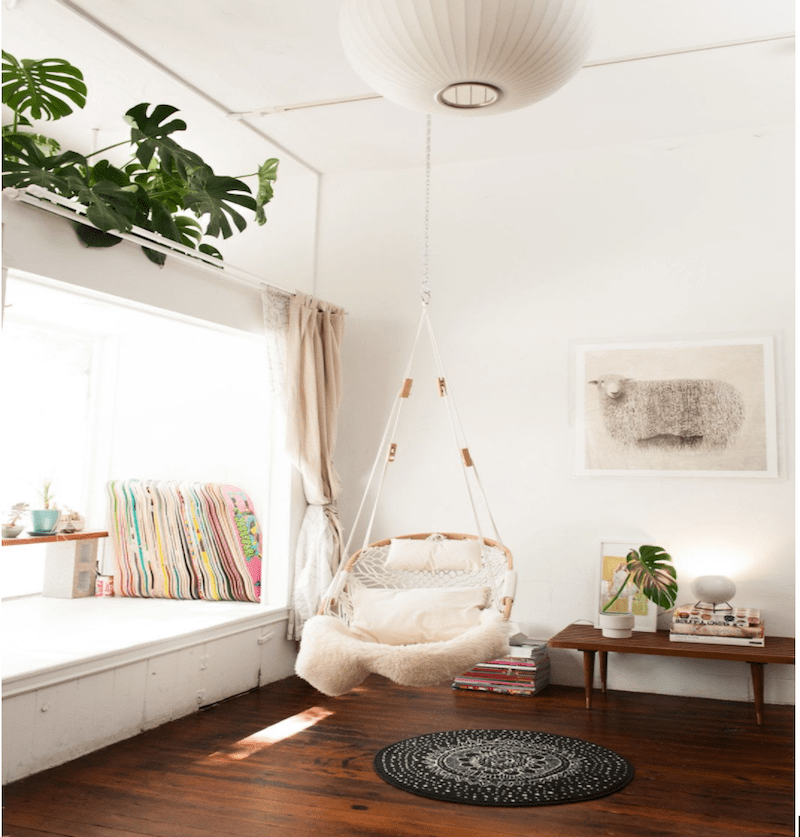 Swing chairs or hanging chairs are a super fun addition to your homes. They have been on the design rise for quite a while now. But, the practical aspect of it is what makes it a lifesaver because they can save a lot of space in a small living room or family room. Unlike a traditional armchair or a sofa, you can add comfortable seating without taking up a lot of floor space.
10. Mirrors!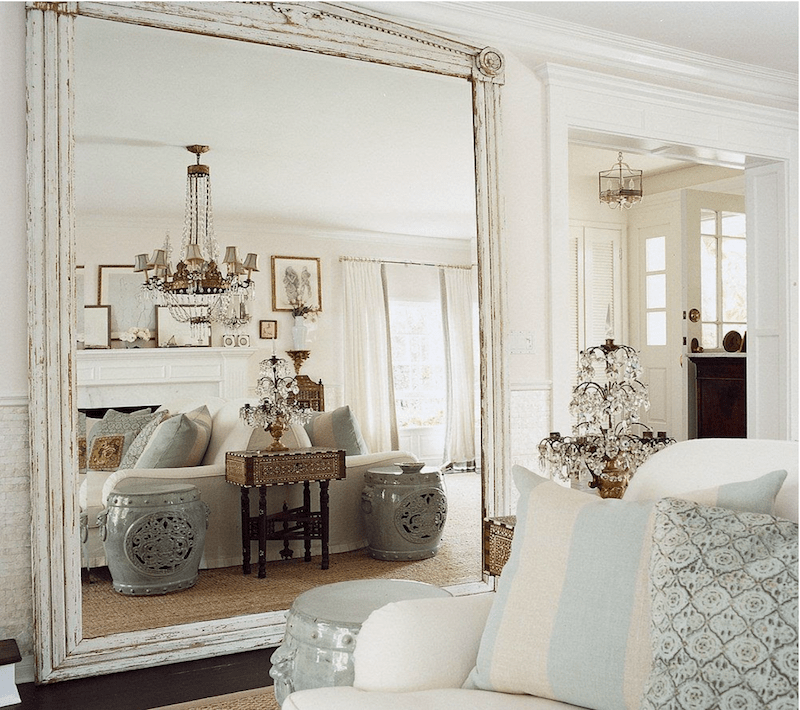 Creating space using mirrors is literally the oldest trick in the book, but hey, it works. Mirrors can instantly create the illusion of space in a small room. Mirrors can reflect the light back and the interior decor of your room thereby doubling up your interior space. Keep in mind that a light color palette will aid the overall effect.


Get HomeTriangle Interior Designers
HomeTriangle has partnered up with the
best interior designers in the country
to give you the kind of designers you deserve. Our homes are our paradise and we always want the best for them. Get connected to the best experienced and reliable interior designers without making a dent in the pocket. Call us at 7676 000 100 today.