In today's world, both men and women work! It gets tedious to clean the home as both are occupied with office work. Many corporate going couples prefer professionals to clean their homes for them! Not just this, even before moving into a rented house or during the festive season, it can be too hectic for individuals to clean the entire place without missing any spot!

House cleaning is essential! At some point, you'll have to clean the entire house from floor to those corner spider webs. It's a heavenly feeling to walking into clean space, and trust us on this, "You'll sleep like a baby, knowing your house is immaculate, spick-and-span.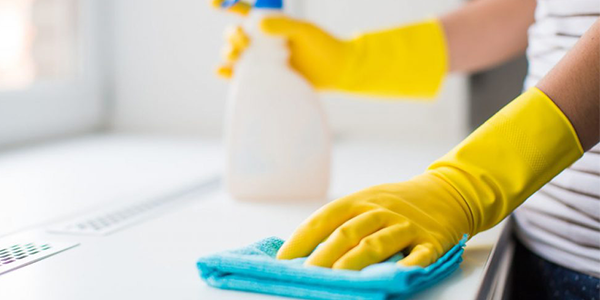 Why go for a professional house cleaning service?
A thorough background check is done to test the skills and honesty of employees.
They are equipped with the right tools to clean corners and areas that are otherwise difficult to clean with regular broom and mop.
Ancient stains and marks can be removed or minimized with professional house cleaning services.
Professionals strive to provide you with a clean and bright house.
Professional deep cleaning services are safe and reliable.
Factors to consider choosing the service provider.
It's important to choose the right Home Cleaning Services in Bangalore. Check prior client reviews and the kind of professionals they have on board. An important aspect while choosing your cleaning services is reliability. You will be trusting these professionals with your home, so it's important to check if they are reliable and secure.
What is included in a house cleaning service?
Vacuuming and Mopping floors.
Dusting all the surfaces including baseboards, furniture, frames, and electronics.
Cleaning bathrooms, toilets, sinks, shelves, showers, and stovetop.
Emptying garbage and excess trash.
Wiping surfaces that need cleaning.
Overall, every part of the house is cleaned, leaving no dust or stains around the house.
Benefits of house cleaning services in Bangalore offered by HomeTriangle
HomeTriangle helps you find the right home cleaning services in Bangalore! You can find all the home services from cleaning to repairs and improvements for your home! HomeTriangle makes it convenient for people to get timely and quality home cleaning services by providing them with a database of best professionals available in the city. We are your one-stop solution for all your home services!
We have created packages for your convenience which are discounted and pocket-friendly. If you're planning to hire home cleaning services in Bangalore, check out our website right away!