The insects peeking from the window and slowly sliding inside your house could be a big-time problem for you. The spiders, reptiles such as lizards and mosquitoes are quite dangerous for human health. There are several utilities using which these insects could be prevented. However the most popular and most efficient among all is the screen windows.

Mosquito Nets by Types
1. SLIDING MOSQUITO NETS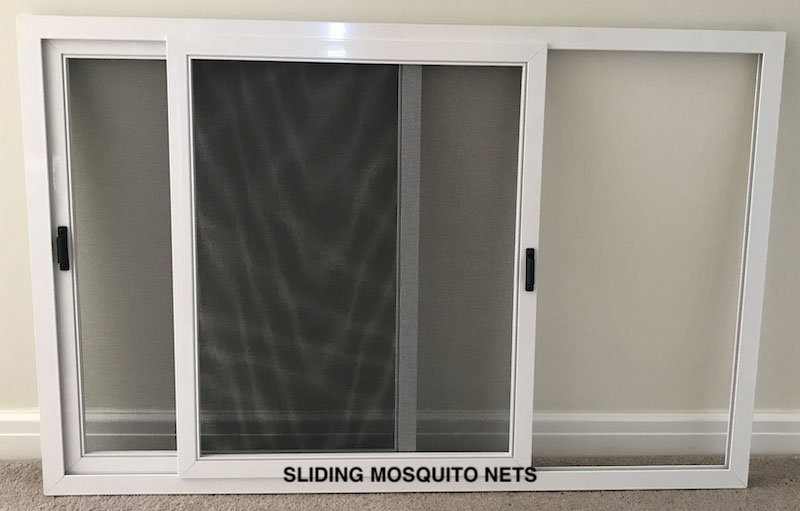 Source : premier-env.co.uk
It is a simple, economic and long-lasting system which allows to replace the fabrics at a low cost. The great variety of special profiles and brushes provide installation solution in difficult spaces.
2. PLEATED MOSQUITO NETS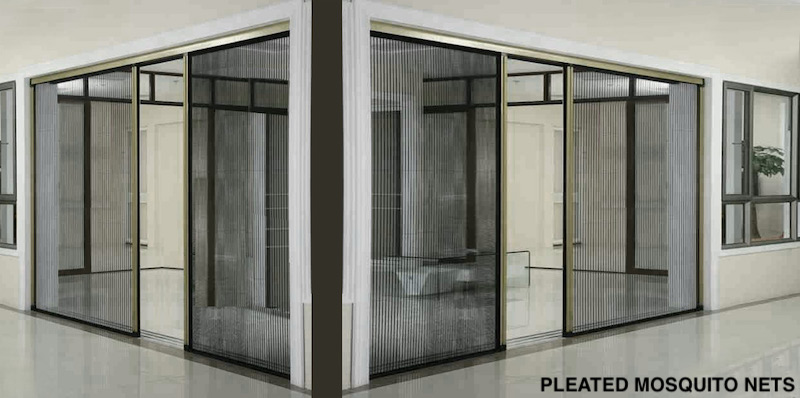 Source : rajkotmetal.com
Pleated mosquito nets are the best option for doors in exit to terraces and balconies. and for areas with a lot of transit, because they are easy to open and can be left in any position.
They are very quick and easy to install, with no building work, with small anchoring plates.
3. FIXED MOSQUITO NETS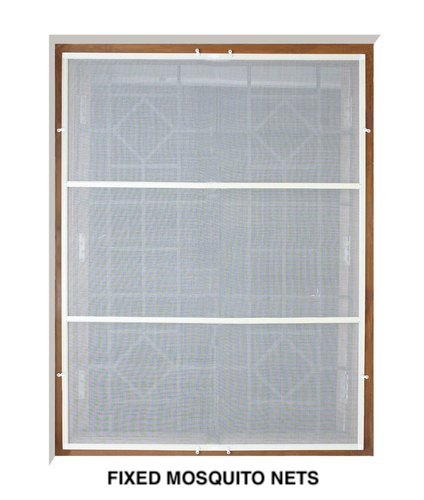 Source : imimg.com
This is the best economic and simple solution for windows or sliding doors, being assembled and activated from the inside.
It remains fully integrated into the woodwork, adapting to the space and covering it all.
The use of magnets (optional) allows an easy installation, avoiding the presence of screws.
4. HINGED MOSQUITO NETS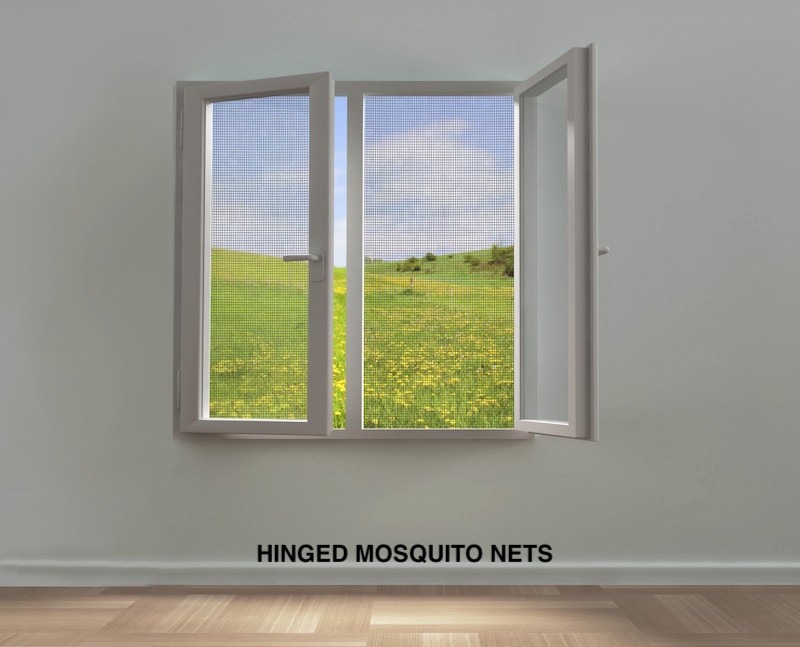 Source : sydneyblinds.com.au
Recommended for outside doors that open from inside. The best solution in the way out to balconies, terraces and entrance and exit areas.
With its system of hinges with a recovery spring, this mosquito net becomes the best solution for places with transit of people with reduced mobility, elderly people or children.
The mosquito nets zip, a new motorised rolling mosquito net with a box which allows a maximum protection against insects.
This system allows to cover large opening spaces without let the fabrics leave the guides, thanks to the lateral zips.
Moreover, the new phiferglass® fabrics provides higher benefits and a maximum protection.
6. ROLLING MOSQUITO NETS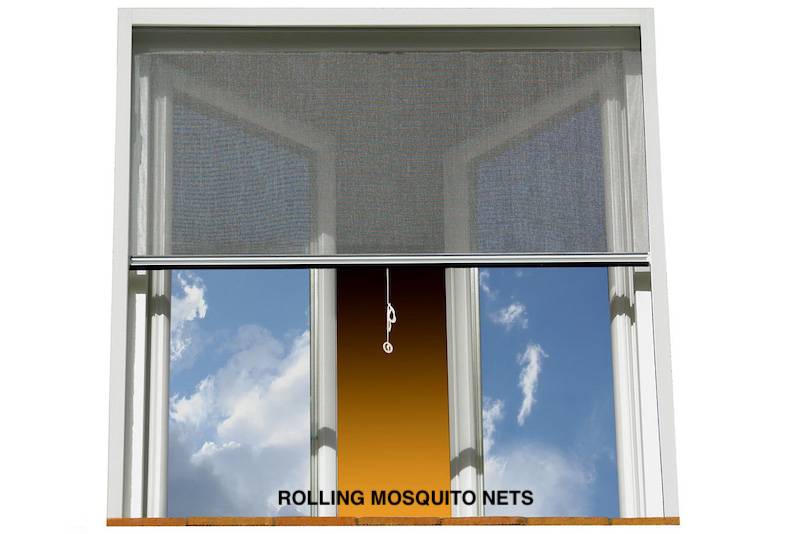 Source : http://citydecor.net
A convenient, practical and long-lasting system. The fabrics can be replaced when it becomes aged. Recommended for all types of windows.
Easy to install, use and maintain. The fabrics is hidden when you do not need it, to keep it in good condition and protect it from dirt.
7. MAGNETIC MESH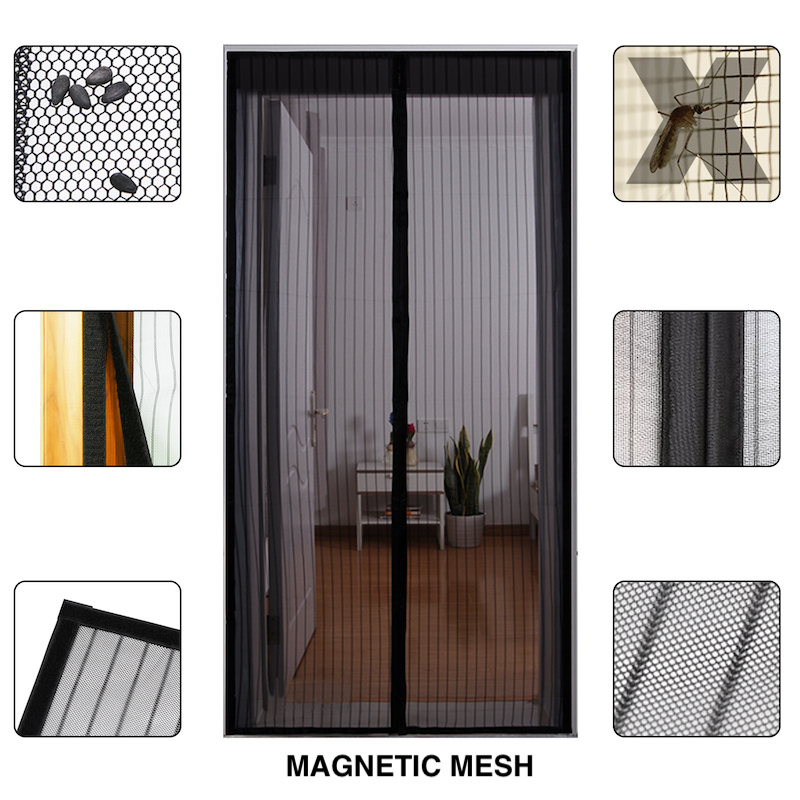 Source: walmartimages.com
Magnetic Insect Screen provides a solution to your mosquitoes & insects problem at home or at work. It's suitable to be installed on your existing windows, sliding or push-out type, to keeps mosquito & other insects out but allow air to flow through thus improve ventilation. Excellent dengue prevention, also can be used as pet / cat screen.
Ideas to keep your window mosquito nets clean :
Mosquito mesh for windows are fairly simple to clean and do not require much effort. Scheduling to clean all the window meshes once every month is a good start. Here are four trouble-free DIY ideas to keep your mosquito net for windows clean:
1. Keep it effortless:
Items required :
A dry and soft piece of fabric
Double-sided tape or masking tape
Use the dry piece of fabric to ward off the dust by gently wiping on the mosquito net of the windows. Some parts of the window meshes are tough to clean, so use either a double-sided tape or masking tape to remove the dirt.
2. Vacuum it up :
Another way to keep your mosquito mesh for windows clean is to vacuum the dust up.
Items required:
Vacuum cleaner
Soft brush attachment
Use the vacuum cleaner with a soft brush attachment to remove all of the dust bunnies and cow webs. Find all of your dirt sucked in the vacuum bag without any mess. Come home to clean air and a fantastic view.
3. Ammonia up the dust :
Sometimes mosquito nets for windows may have greasy stains and wet dust. Cleaning that might turn into a nightmare. But, fret not we have a fail-proof way to assure that there are no casualties.
Items required :
Water
Household ammonia
Spray bottle
Soft cloth
Mix one part of ammonia with three parts of water and create a cleaning solution. Pour the solution into the spray bottle. Spray the window screens with the solution generously and wipe it with a soft cloth. Be amazed at your new and shiny mosquito nets for windows.
4. Go old-school :
Items required
Detergent
Bucket
Water
Soft cloth
This is an uncomplicated method to clean the window screens. Place water in the bucket and add plenty of detergent. Create a solution, use a soft cloth and rub vigorously for the dust to ebb of the mosquito nets of the windows. Avoid usage of wire brushes and abrasive cleaners as it may create scratches on the window mesh. If the mosquito nets of the windows are detachable, then this method will be easier to use as the window screens can be cleaned without making a mess in the house and dry off faster.