With Holi just around the corner, along with stocking up on tons of colours, water balloons and paints, it is also the perfect time for us to introduce some colour into our home. We think it would be great to give you some vibrant decoration ideas in keeping with the festivities to spruce up and add a colourful zing to your living space for the rest of the year.
1. Lawns and terrace :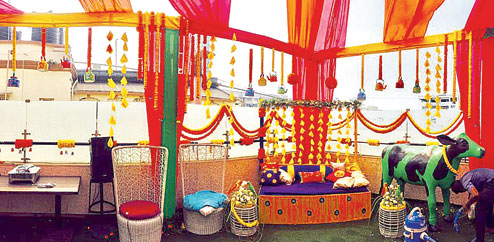 Source : telegraphindia
Since holi is usually celebrated outside, lawns, balconies and terraces are important spaces for embellishment as much as they are vital for playing Holi.
Flowers are the best way to decorate these places as any other decor items may becomes useless as soon as colours and water falls on them. Decorate these areas with a floral rangoli and drape white flower garlands on the railings.
2. Living Room
Source : bradpike
Giving your living room a bright makeover can help create the ambience for the festival. Leave the heavy furniture pieces as they are, and make some quick changes to the smaller furniture pieces. You can add a touch of festivity to this space by putting out bright cushions with mirror work. If you are Inclined to give a dramatic look at this area, then use colourful mottled curtains. You can also place crystal bowls with flower petals, either on the centre tables or the side tables.
3. Bedrooms :
Spread multi-hued bed sheets with vibrant pillows and cushions in tandem with the whole ambiance. In Case you do not wish to make any permanent changes here, you can play around with bright curtains to add flair to your bedroom.
Taking a break from creams and pastel. Coloured cushion covers and replacing them with lively yellow or red ones is great idea.
4. Bathroom :
Replaces boring towels placed in your bathrooms with colourful placed in your bathrooms with colourful ones. get scented soap balls that come in multi colours and place them attractively on the bathrooms countertop.
If possible, places vases of fresh flowers in the bathroom window in keeping with the spirit of Holi.
5. Kitchen :
While redecorating the entire place, do not give your kitchen a miss. Create an attractive rangoli on its entrance. Another good idea is to use colourful, translucent paper motifs on the lighting fixtures which would act as a source of ambient lighting during evenings.
6. Lighting :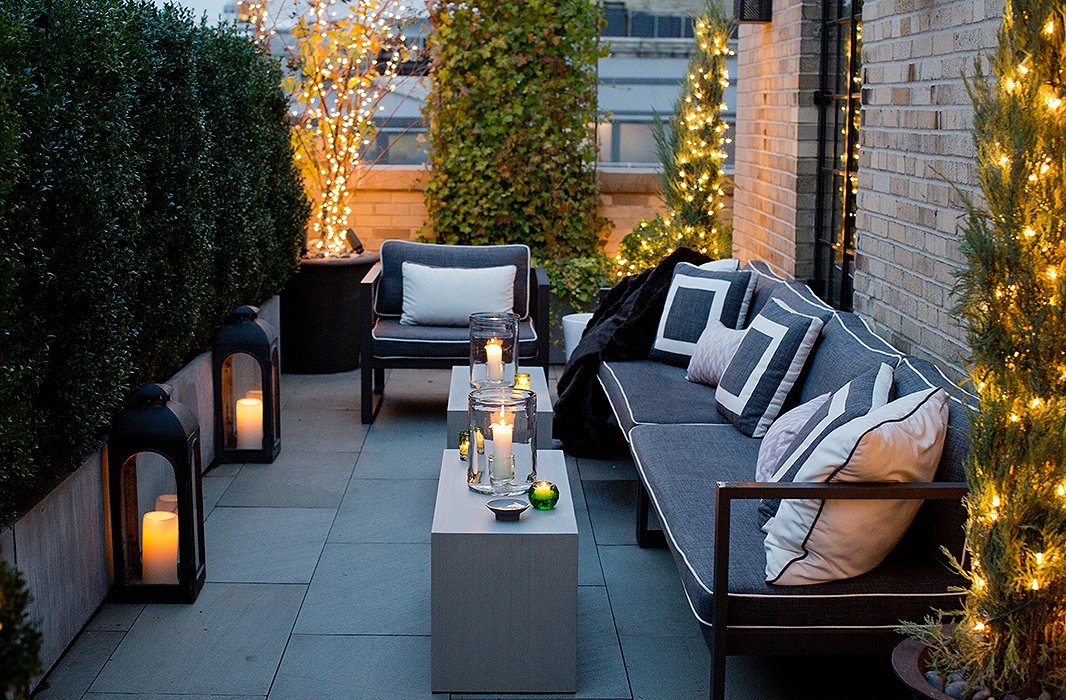 Source : scene7
Though much of Holi is celebrated in the daytime, Some guests often arrive in the evening. Put a couple of ornamental pendant lanterns throughout balconies, the dining area, and the utility spaces to exude a beautiful, incandescent glow.
7. Flooring :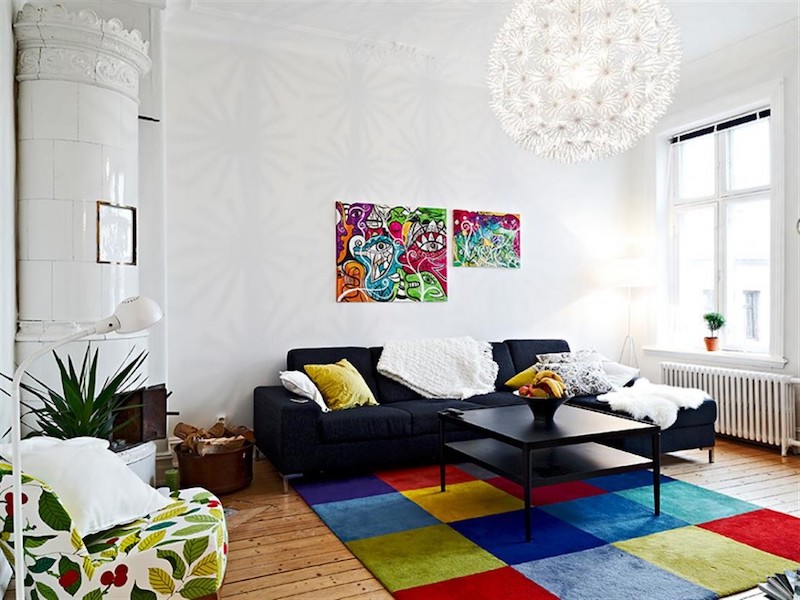 Source : architectureartdesigns
Do not leave out the floors while decorating your home for Holi. Opt for brightly coloured rugs to create a festive vibe.
8. Play Smart
Covering your walls with pretty curtains not only make them look beautiful, But Also Saves the Walls from Holi Colours.
Remember, it is cheaper to replaces the curtains than repainting the walls. Since door is the first thing that gets attacked with colours, apply some turpentine on the door knob to protect it from colour stains. Wooden furniture can be cleaned with varnish post holi.