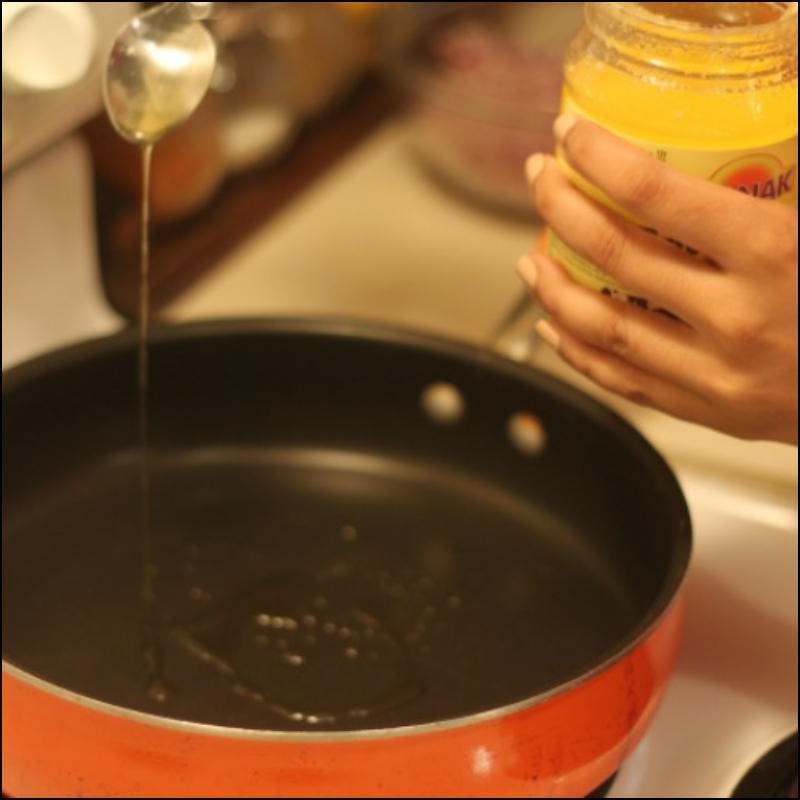 Source : pinkchailiving
Thanks to Indian style of cooking with the desi tadkas and all that frying makes it hard to keep our Kitchen Spotless clean. Grime is a fact of an Indian kitchen's life and it is the biggest cause for staining on the walls, chimney and cabinetry. Cleaning sticky grime, grease on a regular basis can be very time-consuming and frustrating and most of us want to do this exercise as infrequently as possible.
Here are some clever tips by Hometriangle to fight against grime and keep your kitchen sparkling clean.
1. Immediate attention to Countertops :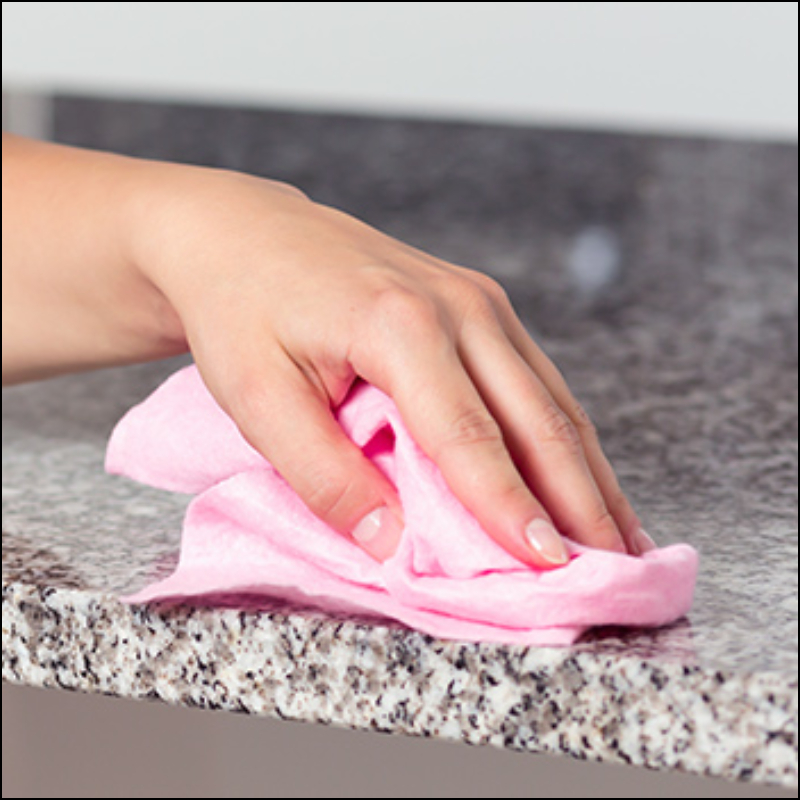 Source : granitegold
Indian Kitchens mostly have Natural stones like marble and granite as countertops, which are porous in nature, so it is essential to use a penetrating sealant to prevent liquids from seeping into the counters. In case of any liquid spills, clean the spillage immediately.
For routine cleaning, use warm soapy water, for stubborn stains use a solution of hydrogen peroxide for cleaning.
2. Clean the Stoves and Cooktops :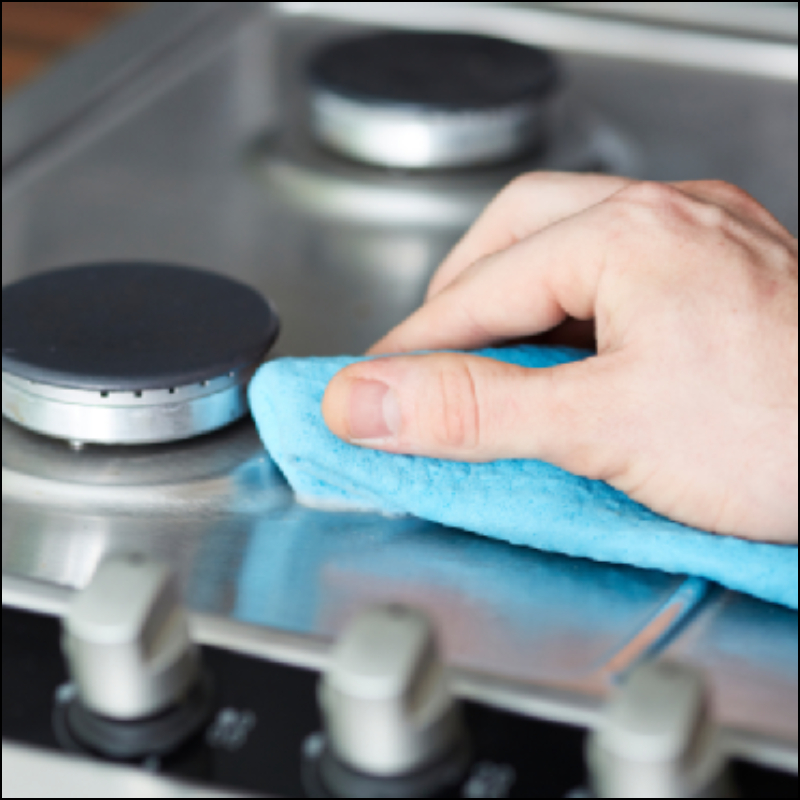 Source : pickmygasrange
Clean the Gas Stoves/cooktop and grills regularly with warm soapy water.
For more stubborn stains, sprinkle 1/2 cup baking soda on the cooktop. Dip a clean cloth in 1 cup hot vinegar and spread this cloth over the baking soda and wait 5 minutes. Remove the cloth and scrub away the loosened grime.
3. Turn on the Exhaust or Chimney while cooking :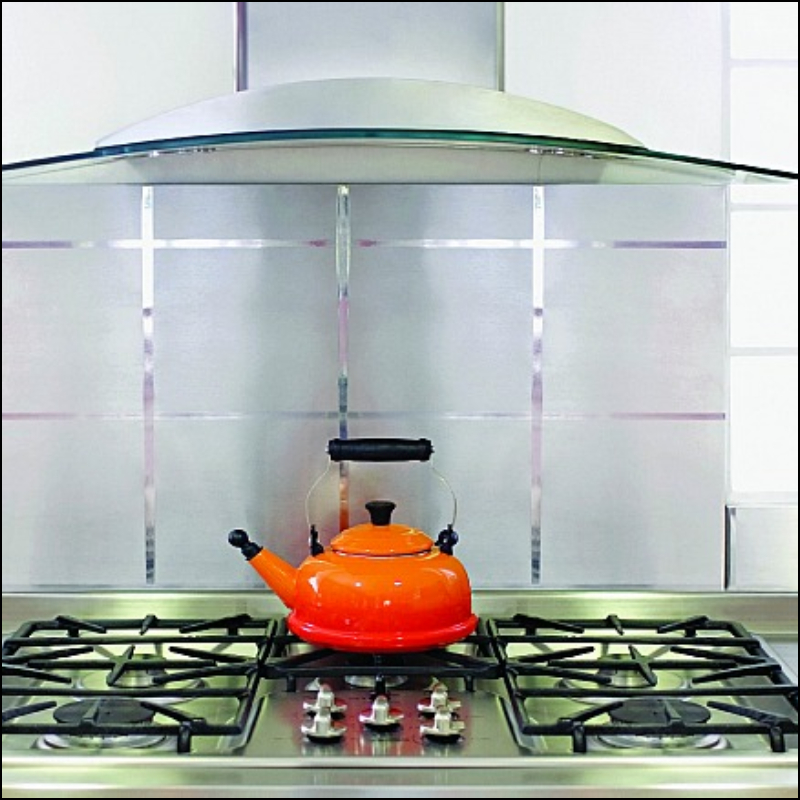 Source : consumerreports
We can stop the grease from accumulating within the kitchen by switching on the exhaust or chimney as soon as we start cooking. In case your kitchen does not have a chimney, it is recommended you install one.
4. Clean the Kitchen Sinks :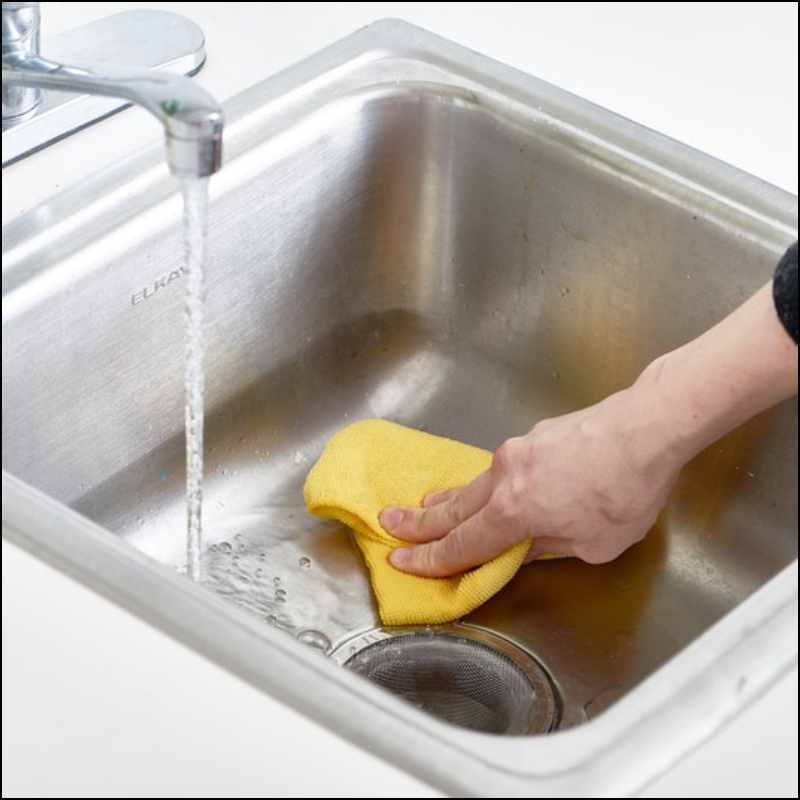 Source : atmedia
Kitchen sinks are one of the most abused areas of the kitchen, as they have grease and grime passing through them every day. Make it a point to scrub the sink daily so that the grime doesn't build up.
Also periodically treat the kitchen drainage with unblocking agents.
5. Do the Floor Cleaning regualrly :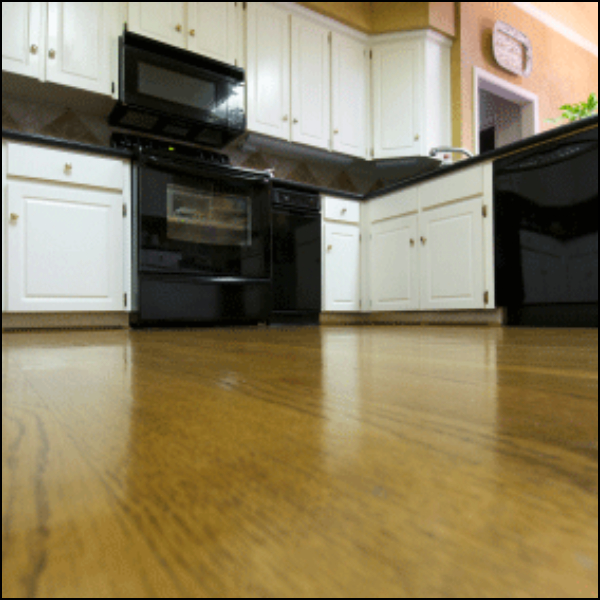 Source : naturallybubbly
Dirt spills and particles of leftover food can give rise to germs on the floor. It is advisable to not only clean but disinfect the floor regularly.
6. Clean the Kitchen Cabinets and Cutlery Sections :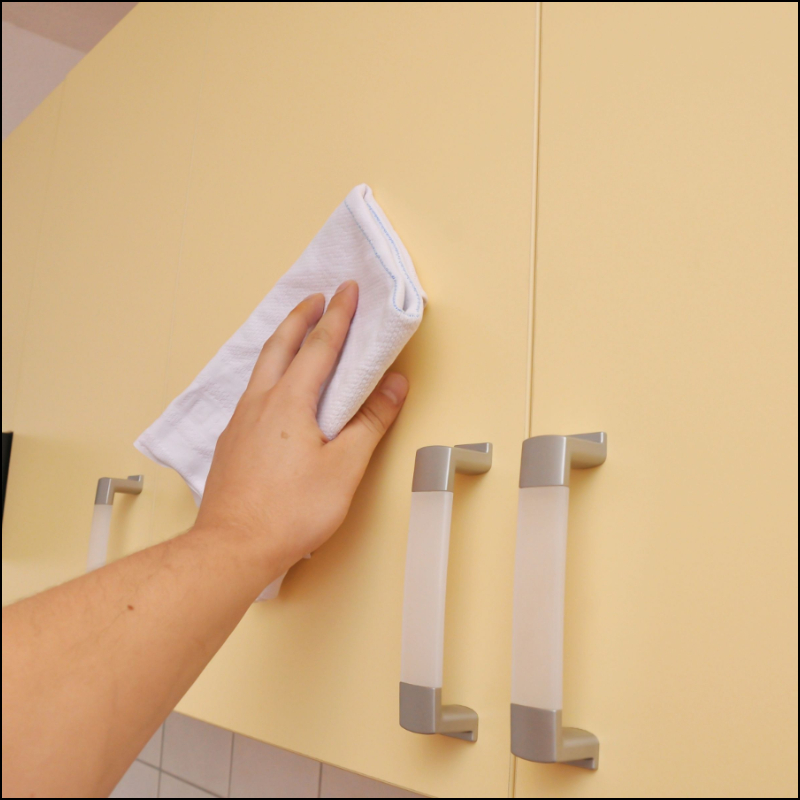 Source : wikihow
For cleaning greasy kitchen cabinets use vinegar, because it is a natural cleanser that inhibits the growth of mould, mildew and bacteria.
Apart from Regular cleaning Hire professionals from Hometriangle once in 3 months to have spic & span Kitchen .