It's the most wonderful time of the year... to go all out on decorations.
'Tis the season to get your craft on!
11. Craft a Woodsy Banner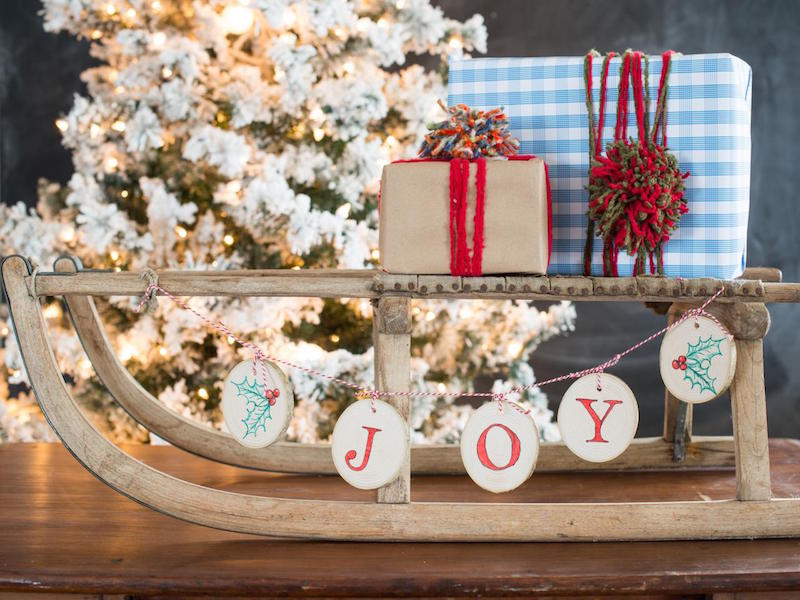 Source : halloween-wizard
Cut wood slices are a trendy material you can find at your local craft store or source (for free) in your own backyard. Add letters to spell out a holiday saying and string together with colorful baker's twine.
12. Let Ribbons Hang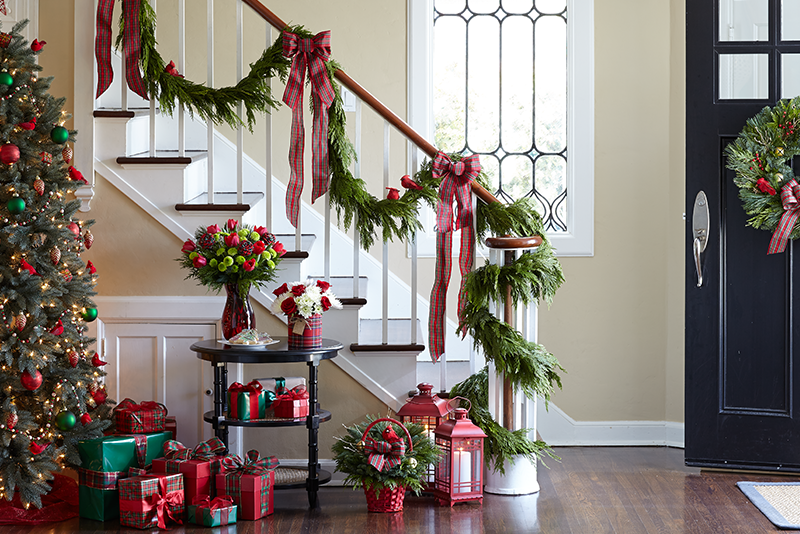 Source : proflowers
Line a banister with a fresh pine garland and crimson bows. Better yet, stir up some paint in a dramatic hue for a merry makeover you'll love even after the holidays.
13. Flank the Front Door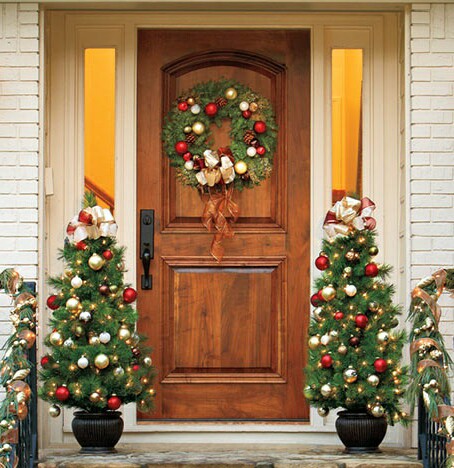 Source : fashionizm
Guests won't miss your holiday doormat when it's illuminated by two mini trees. This duo includes plenty of berries and pinecones for added cheer.
14. No Tree? No Problem!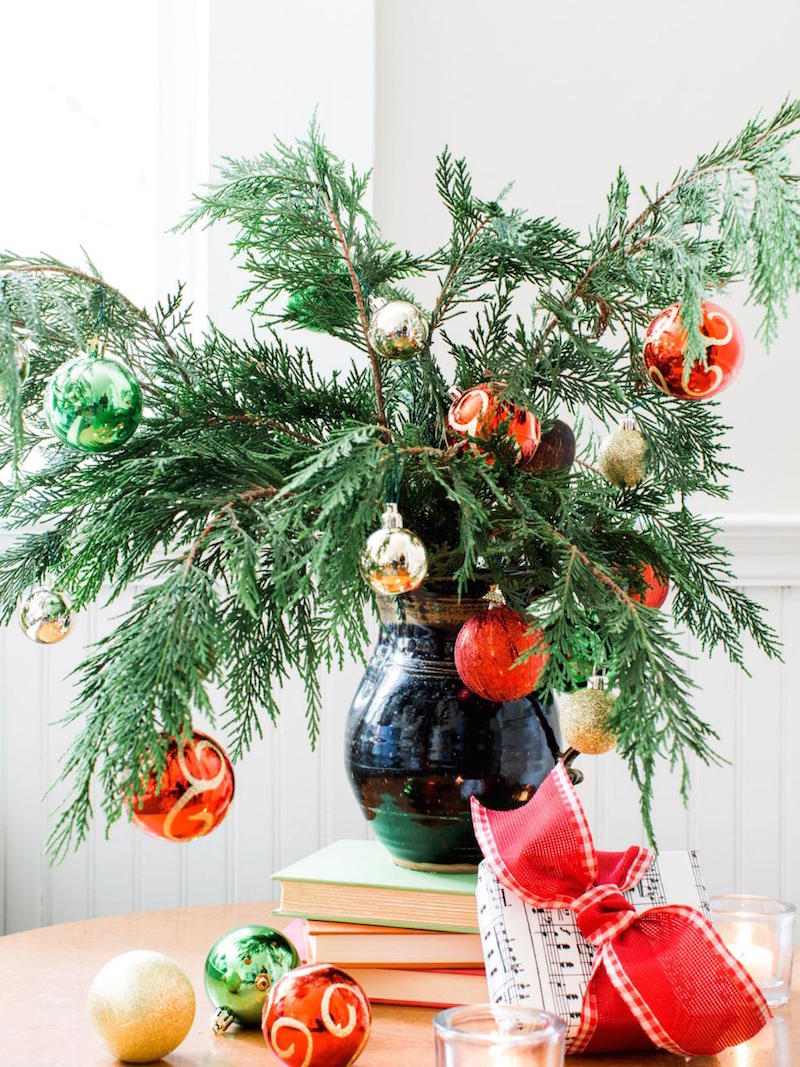 Source : hgtvhome
A vase filled with evergreen clippings is a handy stand-in for a Christmas tree in small spaces. Make it festive by wiring ornaments onto the branches and piling presents beneath. Like any cut centerpiece, change the water ever few days to keep the greenery looking its best.
15. Adorn the Windows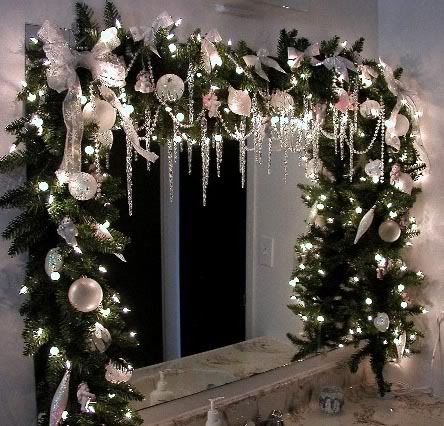 Source : pinimg
Fancy up your view with a unique wreath made from an embroidery hoop or a garland of lush greenery.
16. Craft a Candy-Licious Pillow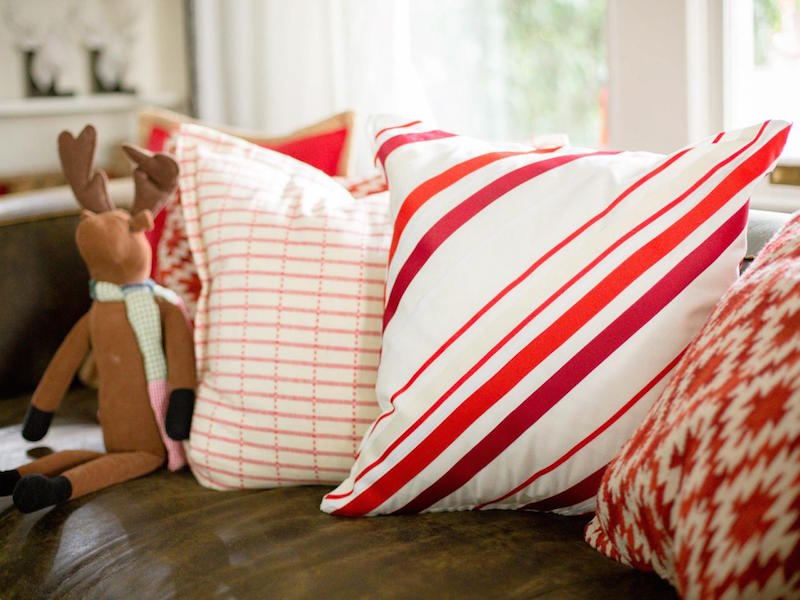 Source : hingalol
Assorted red ribbons and fabric glue are all you need to give a plain white pillow a candy-striped update for the holidays. Make your own with our step-by-step instructions.
17. String Up a Starry Sky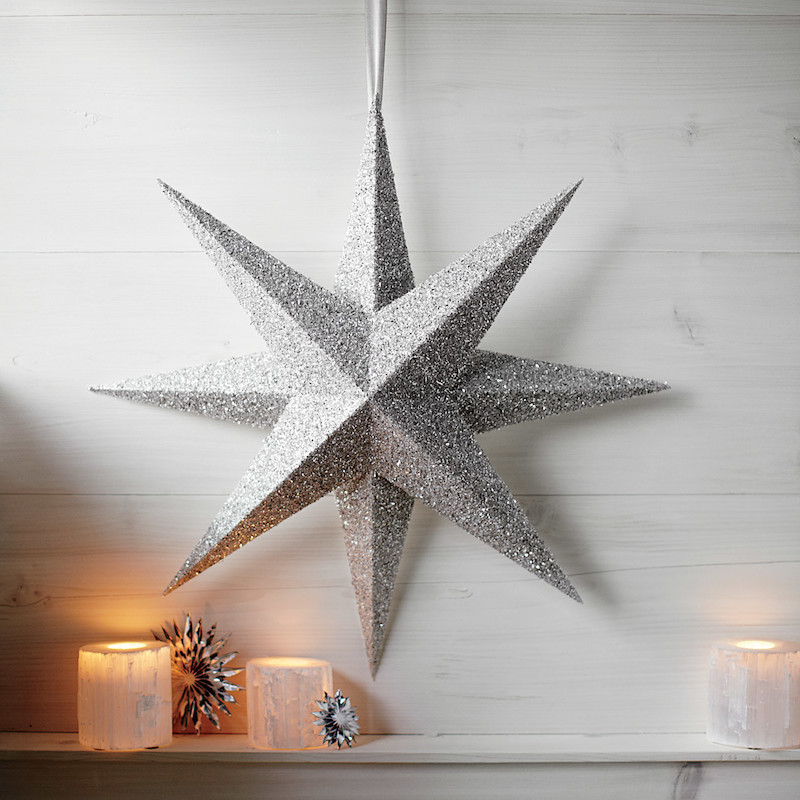 Source : marthastewart
A mix of paper, metal and wood stars in various sizes and shapes hung with twine acts as a three-dimensional gallery wall. You can leave it up all winter!
18. Invite a Snowman to Dinner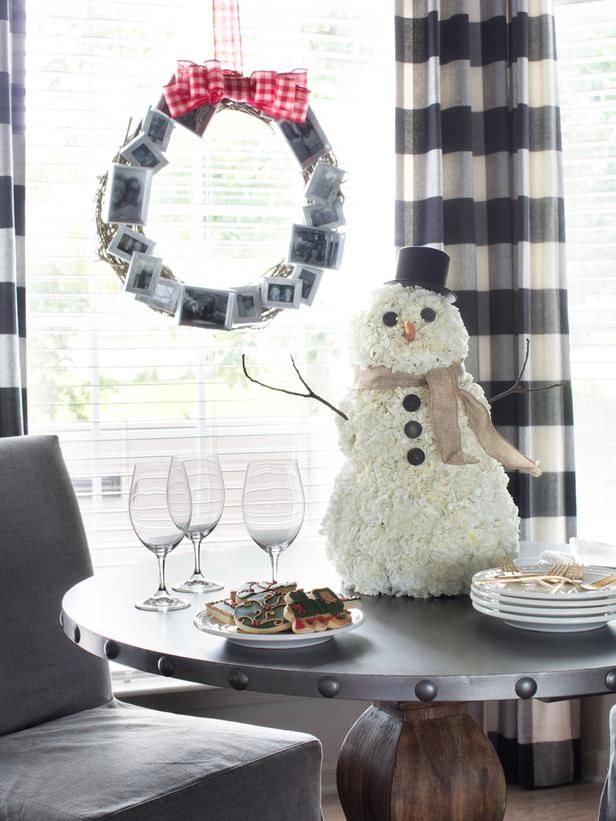 Source : pinimg
Turn fresh or silk white carnations into a fanciful centerpiece for your holiday table. Check
tips and instructions
make this a fun family project you can complete while watching your favorite holiday movie.
19. Deck the Walls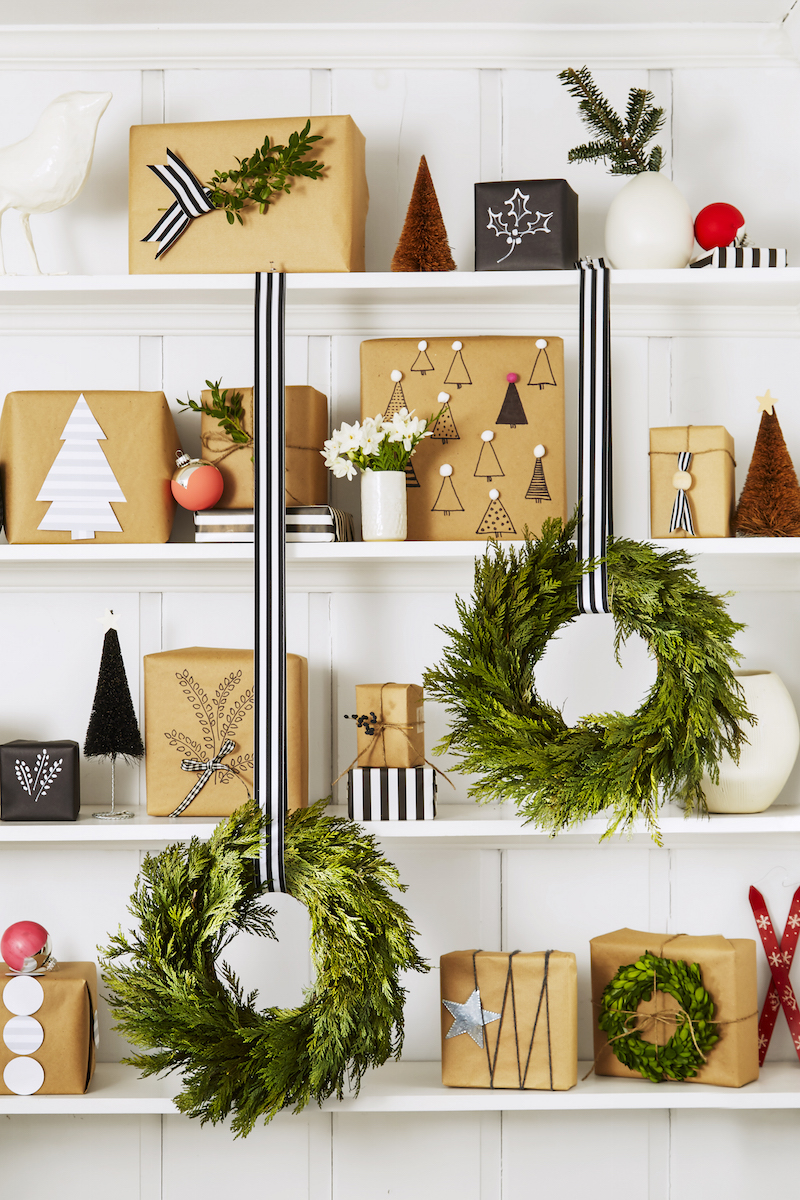 Source : ghk.h-cdn
Too many gifts under the tree — or no tree at all? Use a bookshelf! To unify the look, wrap with kraft paper and add black, white and silver accents.
20. Light Up Your Entryway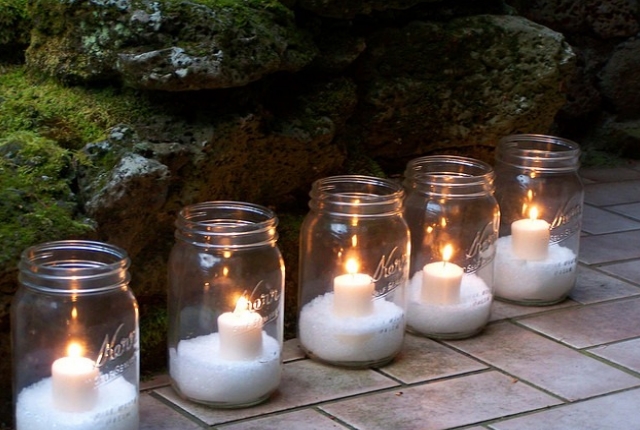 Source : diycozyworld
Create a warm and inviting entry for guests during the Christmas season. Fill mason jars with Epsom salt for a snowy, winter look, then add small votive candles and line the walkway leading to your front door.
Added Bonus :
Creatively Count Down the Days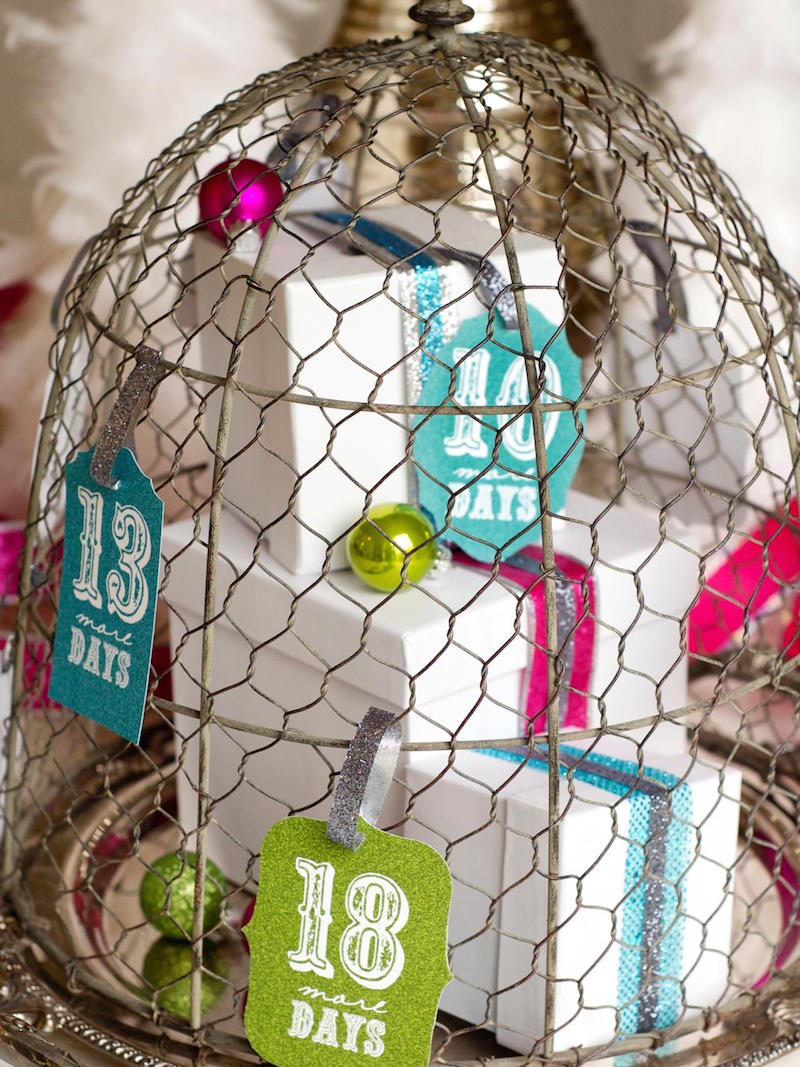 Source : hgtvhome
To help family count down to the big day, fill a handmade chicken-wire cloche with small wrapped gifts, colorful ornaments and ribbons. As a finishing touch, add printed tags to note how many days are left till Christmas. Each day, the kids can unwrap a gift and remove a tag to tide them over till the main event.
Also Read :