Onam decorations are part of the festivities for this beautiful festival. Hometriangle gives you great tips to decorate your home colourful, bright and vibrant and special as the festival itself.
Onam decorations are special just like the festival itself. So prepare your home to receive King Bali!
1. Inviting Pookalam at the Entrance.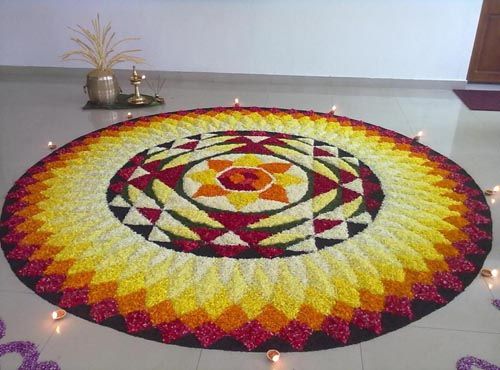 Source : pinimg
The most important home decor theme for Onam is flowers. Being a harvest festival with a divine significance fresh flowers have an inherent connection with it.
The Pookalam or floral rangoli designs at the Entrance of the house create a vibrant aura to entrance and it gives a heart warming welcome to guests and not to forget King Bali ! Over and above Pookalam, flowers can be used in the traditional home decor in which ever way you want, experiment with colours and sizes.
2. Add Beautiful Garlands and Fresh Green leaves.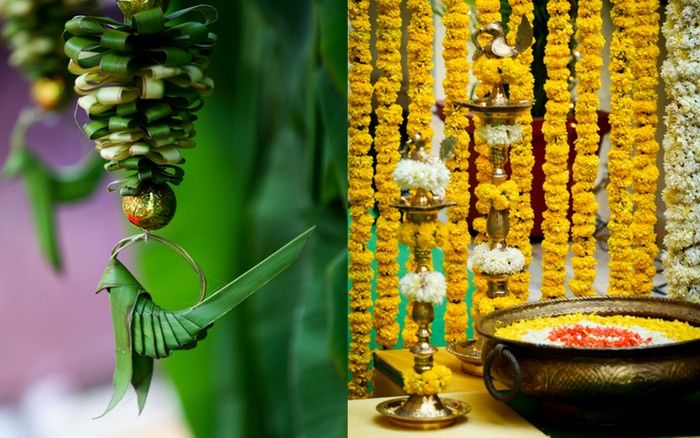 Source : pinimg
Use garlands of marigolds and roses to adorn the bare walls. Wrapping garlands around the pillars in your house is also a great home decor idea.
3. Add freshness inside your Home.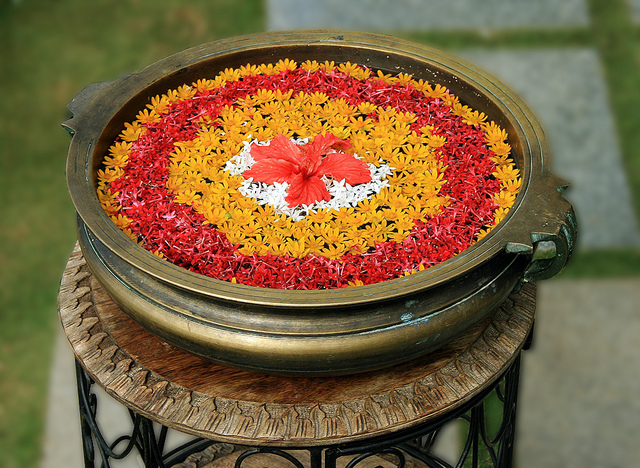 Source : pinimg
Keep bowls full of sweet smelling jasmines in your living room and bed room. Keep water bowls with floating rose petals as centerpieces. Decorate the dining table with bunches of sunflowers in a vase.
4. Lit up your Home traditionally !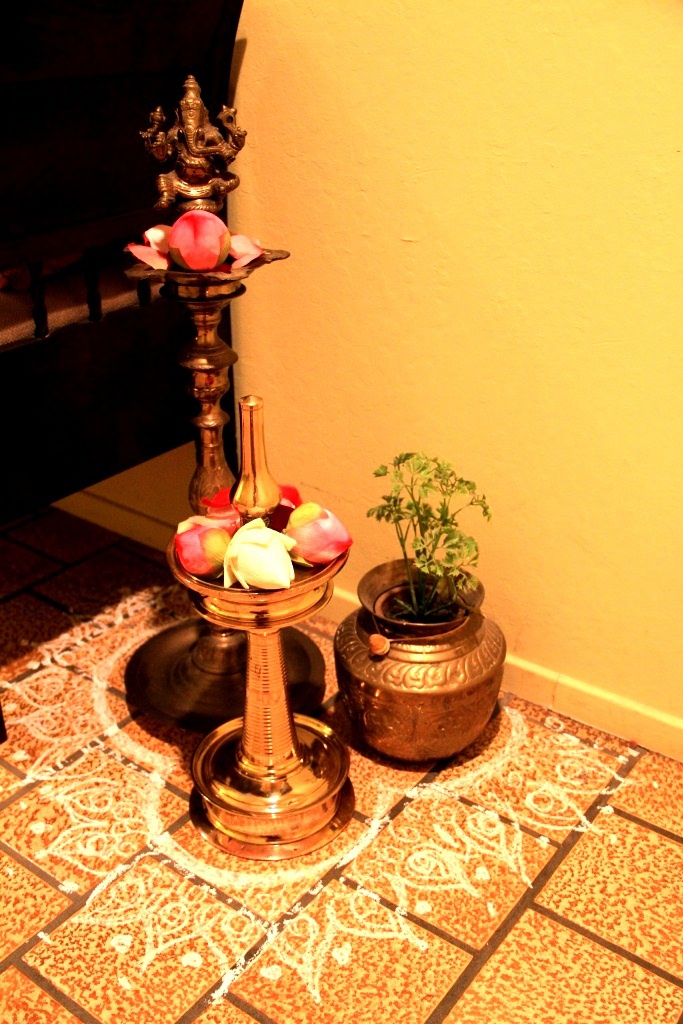 Source : pinimg
Onam decorations are incomplete without some light in them. Make sure you light diyas or oil lamps on the steps of your house in the evenings. With the electronic lights out, it will light up your house like a star!
5. Add more tradition touch to your home.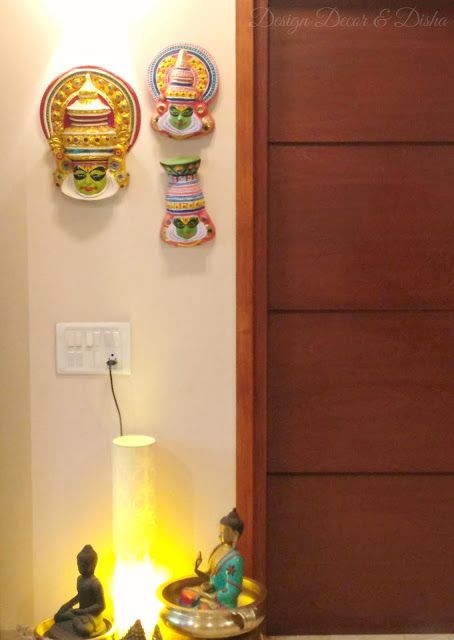 Source : pinimg
You could consider using Kerala masks worn by Kathakali dancers to adorn your walls. It is ethnic, bright and flamboyant, just what you need for the festive mood.
6. Give your Bed and sitting area a feel of Onam.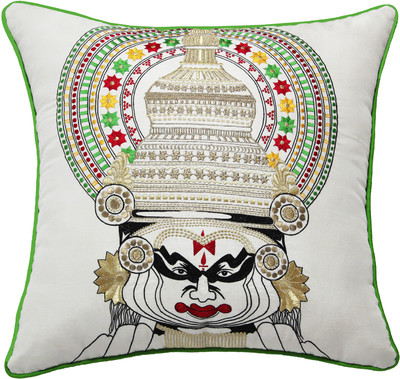 Source : pinimg
Other than these festive additions you could do the obvious things like put freshly laundered bed sheets and cushion covers. Use traditional Kerala saris as curtains and bed covers.
Can also Read :