Modern day living rooms are multipurpose spaces designed to accommodate the entire family and their individual lifestyles. From the tiny tot in the house to gran-dad, everyone will use the living room couch, make sure it serves it's purpose in truly great form by delivering on function and comfort while looking super and fitting in with your overall decor too.

The shape and size of the couch is usually dictated by the room it is meant for
Read on for what to look for in a sofa other than shape and size, which are usually dictated by the size of the room it's meant for or the spot it fits into. like the L-shaped couch above. Get it just right for you!
Build
When buying a sofa you will be faced with a multitude of choices and it may be that a particular sofa will look almost like another piece but the price will vary significantly, this is probably because of the materials used to build the sofa. Sofa frames i.e.the internal structure of the sofa, should be constructed of hardwood to ensure that the sofa lasts the test of time, the flip side is that hardwoods are more expensive than cheaper alternatives.
Padding
The stuffing in a sofa is important to make sure it doesn't sag after a few years of use. Stuffing and padding materials like natural down are expensive while synthetic poly fiber vary is much more affordable, and your choice will determine the cost of your sofa.
Dimensions
The length of the ideal lounging sofa should be a minimum of 70 inches with a seat depth of 40 inches to allow a person to stretch out or catch a nap. Seat height and sofa height are also important. A seat height of between 18 and 20 inches allows ease of use for the elderly, to sit down and get up comfortably while the shorter among us will not have their legs dangling in the air! Similarly a sofa back should be at least 36 inches high for adequate back support.
Seat Cushions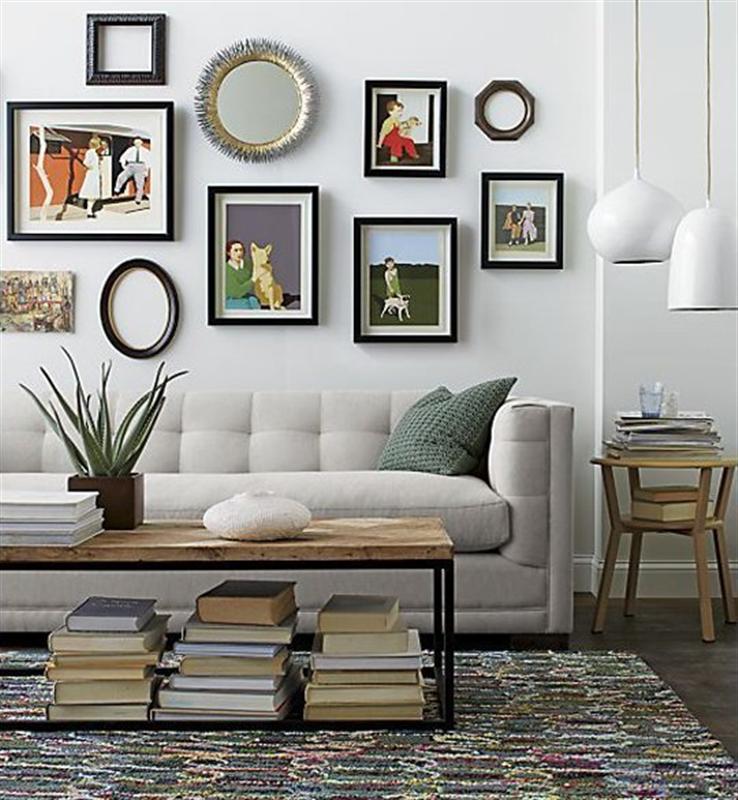 A single seat cushion on a long sofa is a good idea
When buying a sofa, if your choice is 7 feet or longer, the seat cushion should be split into a minimum of three to encourage more people to use it when you entertain. For a sofa less than 6 feet long opt for one long seat cushion versus splitting a seat cushion into just two as only two people will ever sit on it during your get togethers cutting down on your seating capacity.
Leggy vs upholstered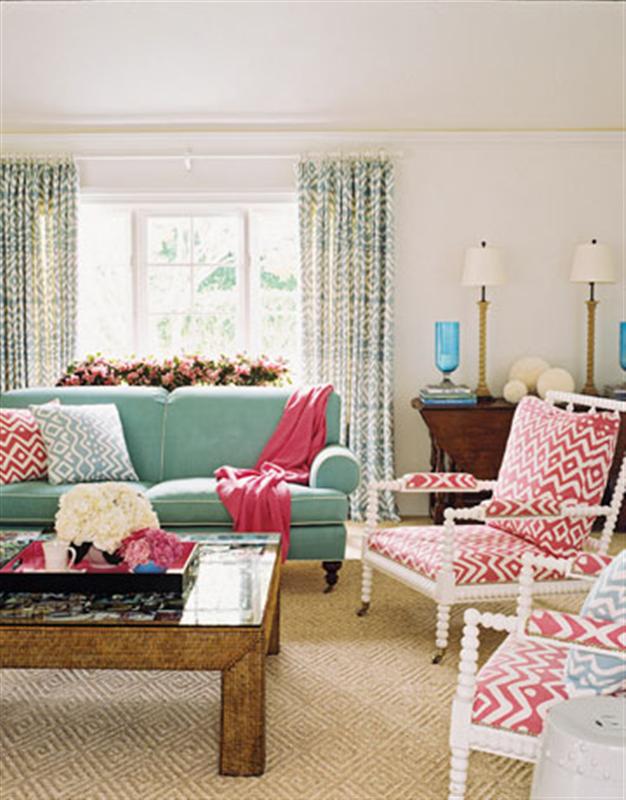 Decorate with a mix of fully upholstered and carved wooden furniture
A fully upholstered sofa can look like a big block in your living room but picture it as an opportunity to balance out the decor of the room with the addition of lighter 'leggy' pieces. For example, use chairs with delicately finished wooden legs to lighten up the room visually.
Comfortable Arms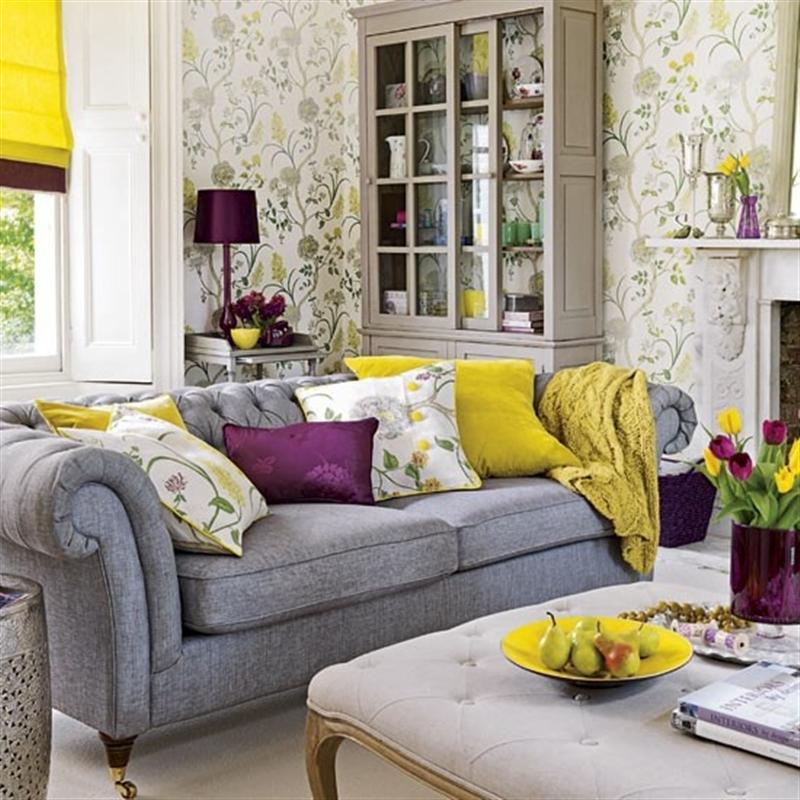 A wide, padded sofa arm can double up as an extra seat
Pick a sofa with a comfortable arm width, to rest your head on when you catch a nap or to add a comfy perch for someone to sit on when you have a large party. Wider sofa arms also allow for you to comfortably rest a book or accessorize with a couch maid for snacks, and to keep remotes controls handy and organized.
Upholstery Fabric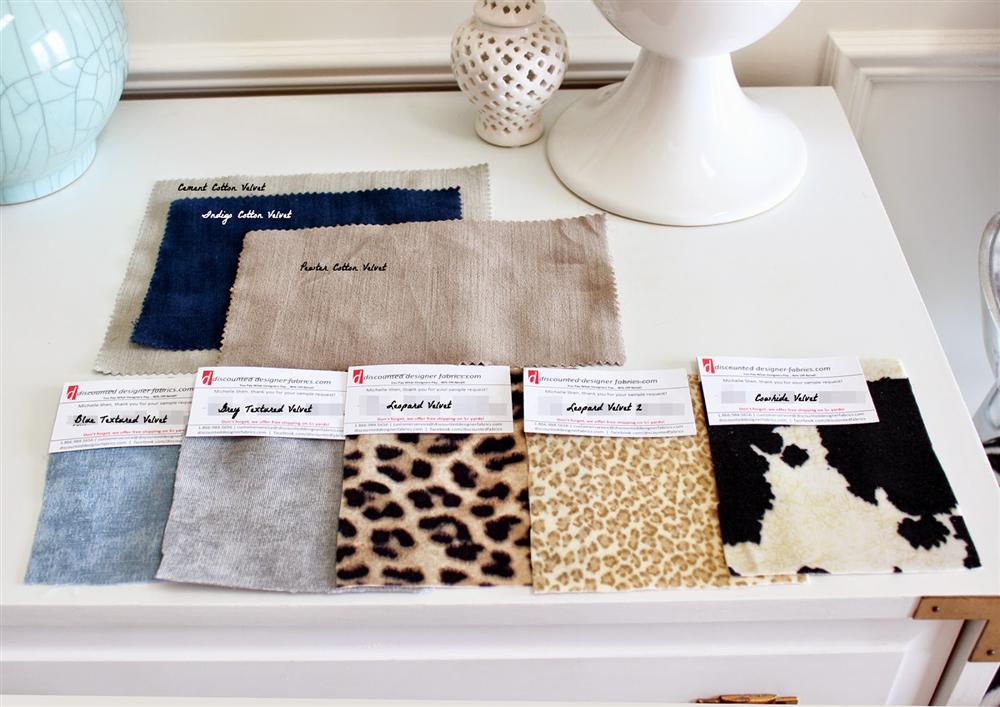 Pick upholstery fabric with care
Upholstery fabric should be picked depending on your lifestyle and the traffic in the room the sofa is meant for, plus the style of the sofa itself. In a home with small kids a washable synthetic upholstery treated for stain resistance is perfect. Also, certain materials are too thick to allow for a decorative tufting style sofa, so do keep the style of your sofa in mind when choosing upholstery fabric.
Upholstery Style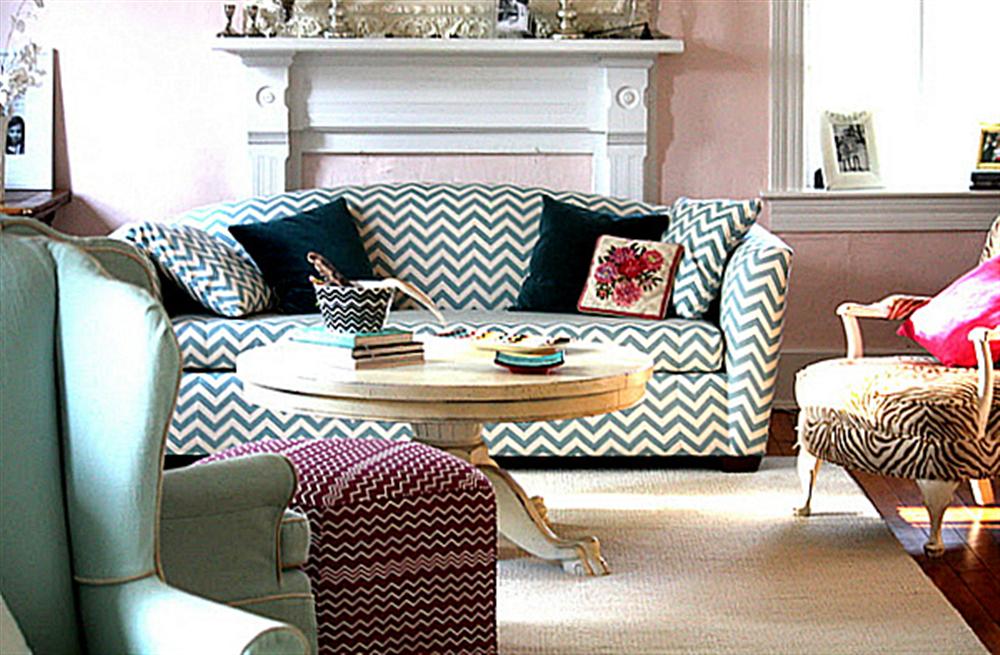 Bold patterned upholstery can be overpowering
A sofa is usually the largest piece of furniture in a living room, when upholstered in a bright color or pattern it can easily overpower your entire room and seem too 'loud'. Neutral sofas allow for much more flexible decor that can be changed with a few cushions or decor accents for a fresh new look when the mood strikes you. Your sofa should never be the focal point of the room instead it should come together with the décor of the room while interesting pieces and décor accents should be the highlights.
Tufting vs Flat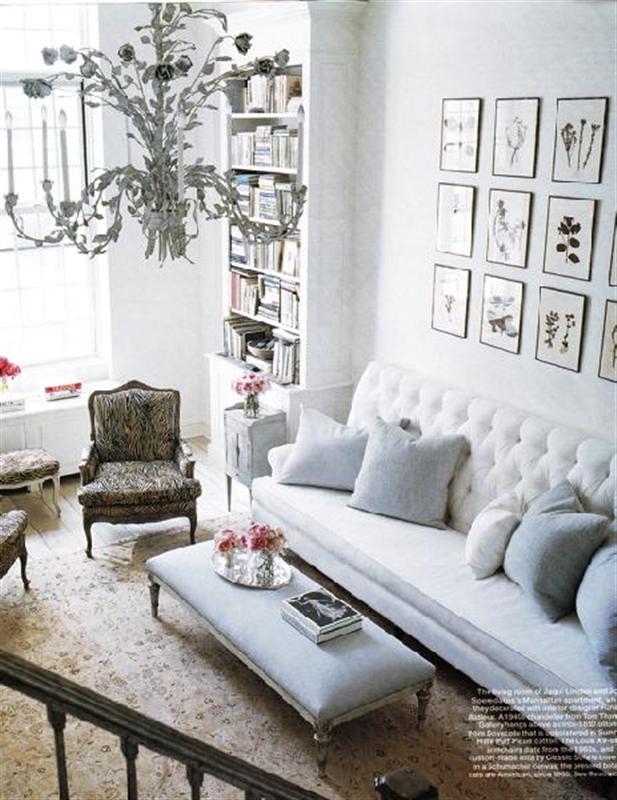 Tufted or flat? This sofa brings both styles together
Sofas cushions can be tufted, like the back cushion of the sofa above with buttons to embed the fabric closer to the frame or the fabric can be left flat, stretched over a cushion like the seat cushion for the sofa above. The sofa in the image brings both styles together; it's up to you which you choose, but tufting holds upholstery fabric in place reducing wear and tear.
Trims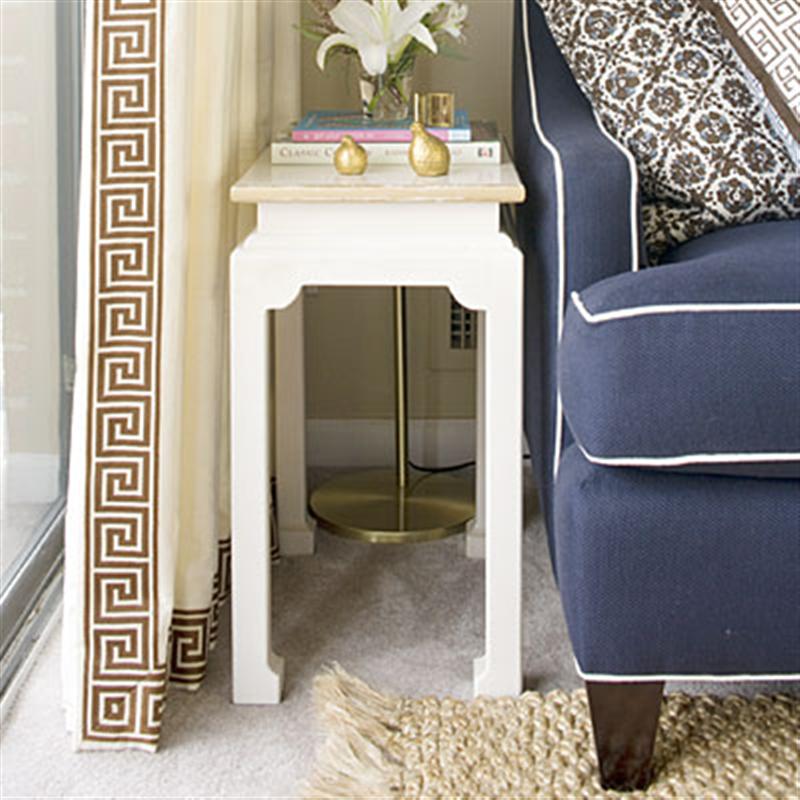 An interesting white trim on a plain navy blue sofa
Chord, tacks, fringe, even crystals have been used as trims to dress up sofas. Sofa trims create a finished feel, they can also be used to dress up a plain piece and add visual interest. The navy sofa above has a white fabric trim to add interest to an otherwise plain piece.

Be Different

A pet nook is an unusual design element in this sofa
Like everything else, thinking out of the box can sometimes do wonders even for the simple sofa! Whether you pick an extremely individualized pattern or an integrated functional element like in the one above with a nook for your pet, unusual elements can make for fabulous design statements.
Do check out our post "Dress up the couch! Rethink the sofa", for trendy ideas on decorating your new sofa. And a last piece of advice, remember that your sofa should not be longer, end to end, than the height of the elevator in your apartment building, or your one of a kind piece, picked out with the utmost care, will be sitting in the building lobby!