On March 5, Bollywood director Karan Johar announced not one but two new additions to his family: his twins, Yash and Roohi Johar.
Karan Johar was snapped on Wednesday with his babies, Yash and Roohi, when he took them home for the first time after seven weeks in the neonatal intensive care unit of the hospital.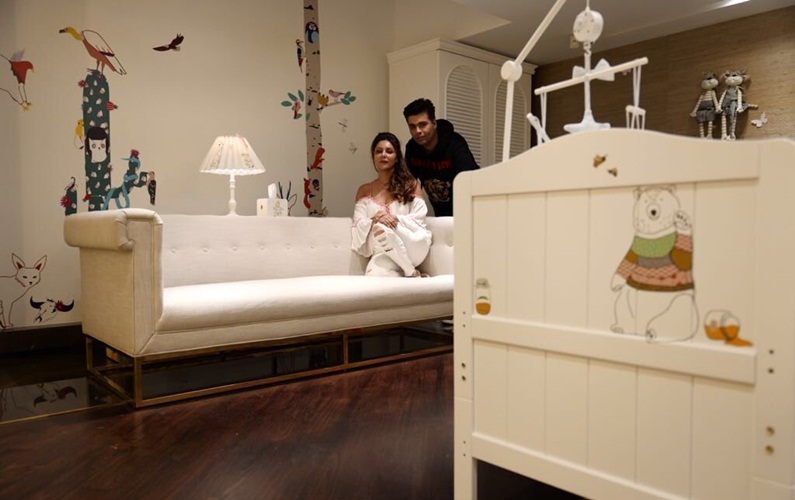 Source : Indian Express
Karan Johar took his twins, Yash Johar and Roohi Johar, home on Wednesday and now he has revealed that his baby nursery is designed by none other than his best friend, and Shah Rukh Khan's wife, Gauri Khan.
Taking to Twitter, Karan not only shared a lovely image of the nursery which is a dream made in white, he also had Gauri and himself posing in the nursery. He wrote with the image,
"My baby nursery designed by @gaurikhan with so much love and care….its my paradise!!! Love you gauri…." While sharing another picture he shared had this written with it, "The detailing of the baby nursery….designed with love and care by @gaurikhan."
Now only if we got to see Yash and Roohi too!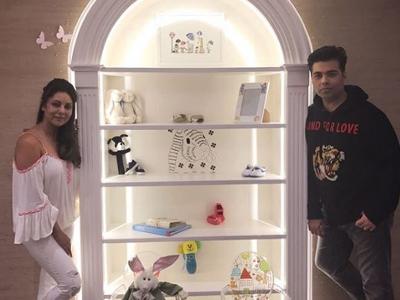 Source : Indian Express
Recently, at an event, Karan had expressed how he grew up listening to music every day. He thus shared,
"When I made a nursery for my kids, I made sure that I have music playing in that room all the time. Some people told me that there were Coldplay versions of nursery rhymes, but I definitely didn't want that for them. I want them to learn and grow to the music that I grew up with because they are my children, and they have to love the music I love because they have to love me."
No doubt that celebrities are loving the work that Gauri is doing!
Source: Indian Express