Your couch or sofa is a very large part of your living room or lounge area, and still very few people will think of it in any way more interesting than the actual upholstery for the seats. While the upholstery is an important element and we do encourage you think it through in our post "Buying new upholstery? 7 crucial questions to ask yourself before you commit", there is so much more that every homeowner can do to push the envelope on the couch front for amazing decor results.

Read on for tips on turning the boring sofa into a statement piece.
Cushion Creative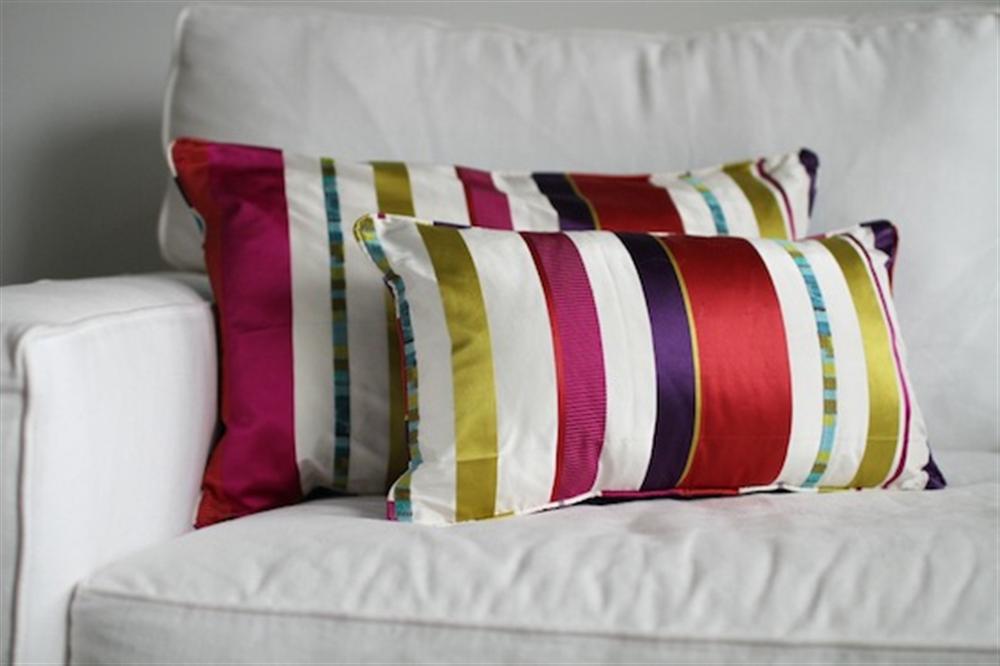 Brightly striped cushions dress up a plain white couch
Every couch can use a few cushions for added comfort and back support. Pick a color, pattern or style that brings something new to the decor of the room. Even the shape of the cushion is a design element to be considered, while different sizes in varying shapes can be interesting, even the same shape in different sizes piled together achieves a refined look.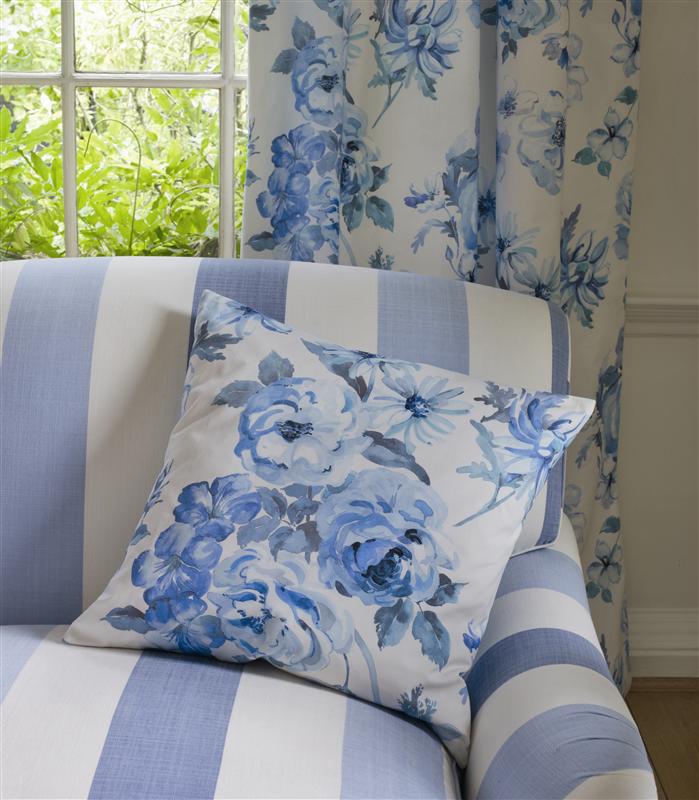 Cushions in the same chintz print as the drapes bring the decor together
Throw Together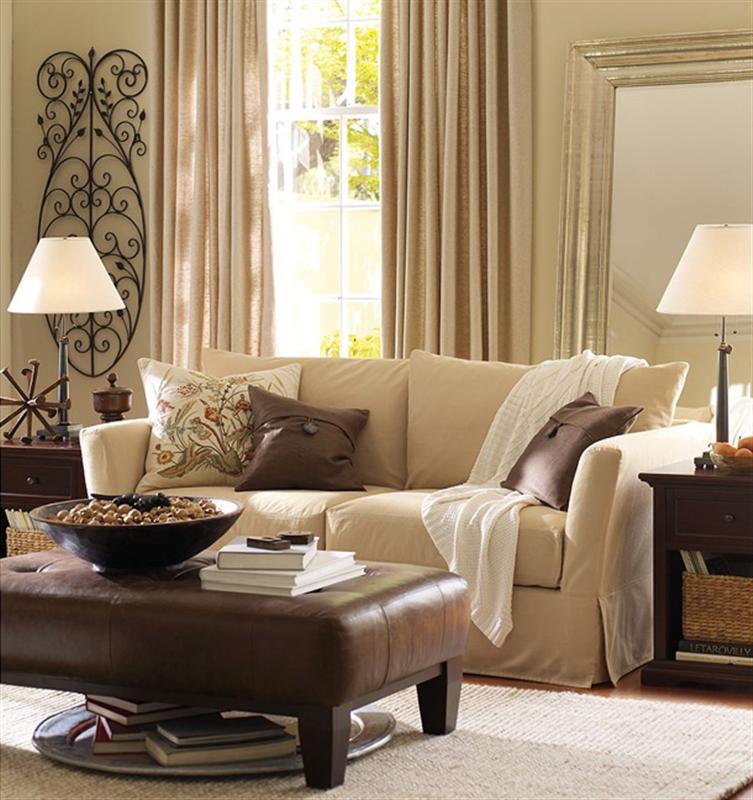 A white throw drapes across the couch invitingly
A throw is a smaller blanket often in a decorative color or pattern used on a couch or sofa for an added comfort element. You can snuggle up in a throw while you watch your favorite soap on a rainy day or catch a rejuvenating mid-day nap. A throw can be colorful or downplayed as you like, just fold it up and drape it across the arm of your couch for a neat look when not in use, or take it over the back and under seat cushions for a different take. We're showing you three ways to do it right here!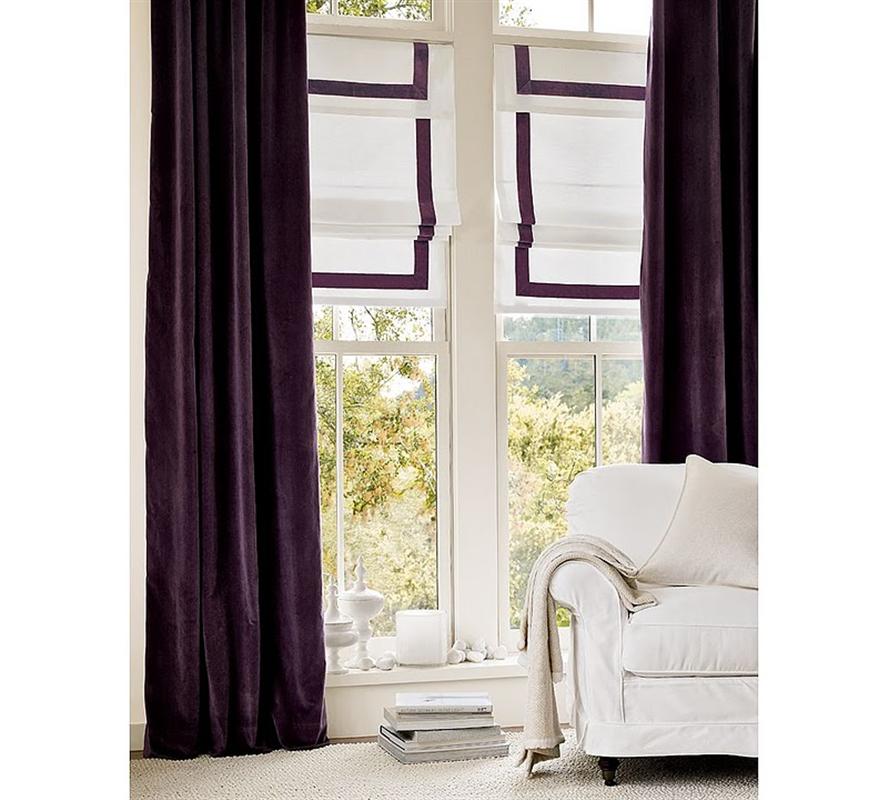 A throw draped across the arm of a couch
Throw layered under a chair seat cushion
Must Haves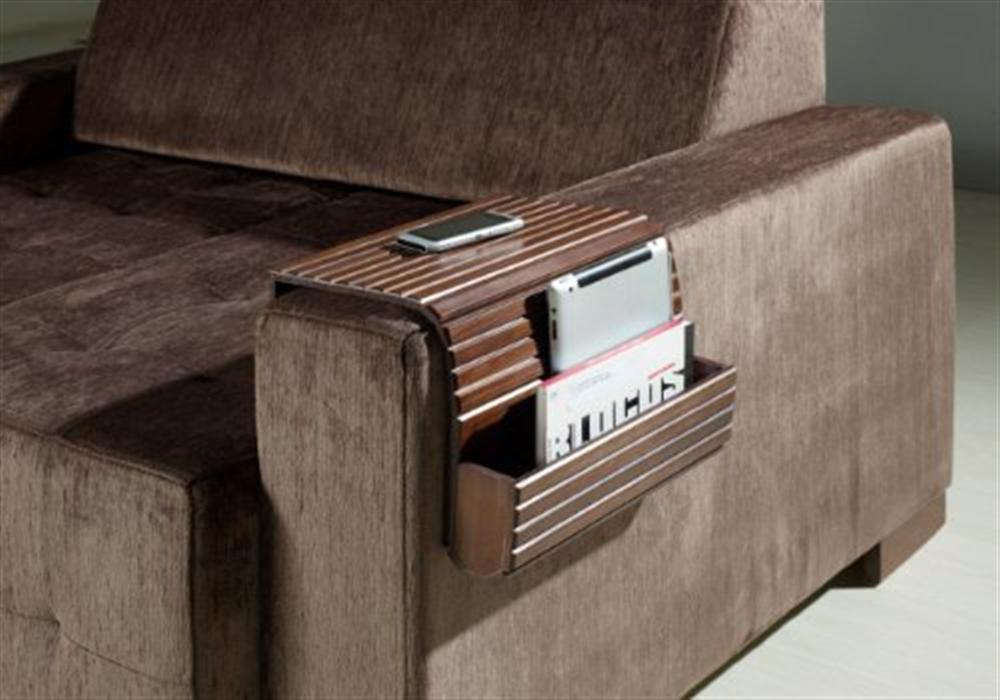 A couch maid to hold remote controls and an Ipad
Accessories can make or break a look when it comes to your wardrobe, apply the same principal to the sofa. Add accessories like a couch maid shown in the image below for a comfortable place to rest a cup while you read or to place the remote and your mobile without scuffing the upholstery too much.Make sure to choose accessories that match the decor of the room for a balanced, well finished look.
A couch maid adds a comfortable spot to hold a cup of tea
Table It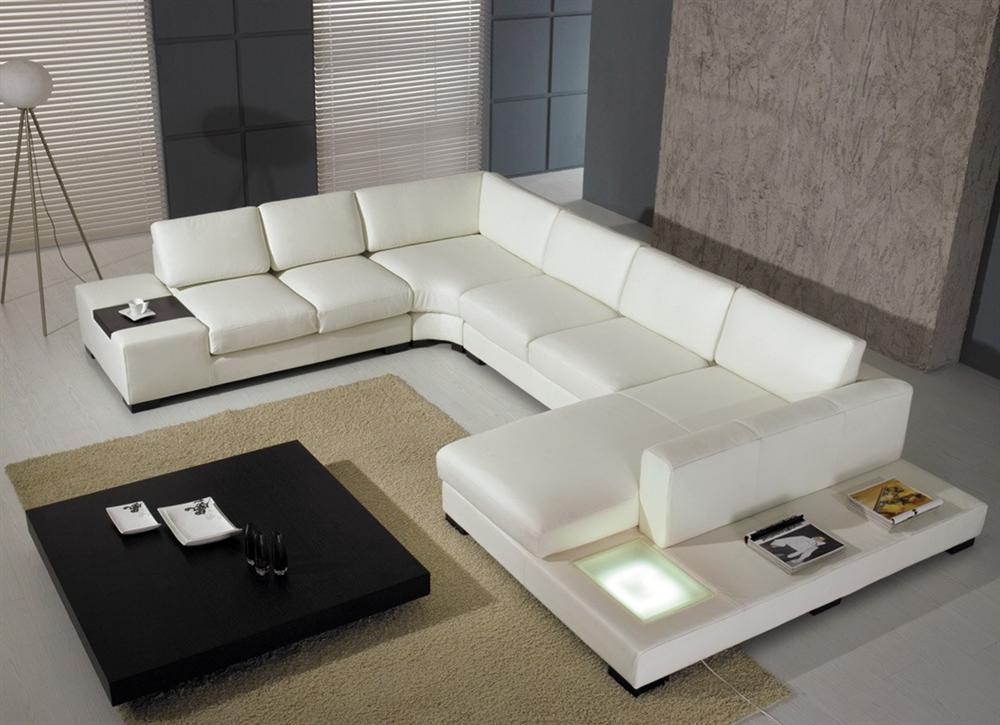 Integrate side tables into the Sofa
Every couch or sofa can use a side table for all the knick-knacks and odds and ends to sit on. A pull out tray hidden behind one of the couch cushions, in the side armrest or as an integrated table attached as part of the design are a great way to add utility right where you need it most, in a style forward update for the boring couch.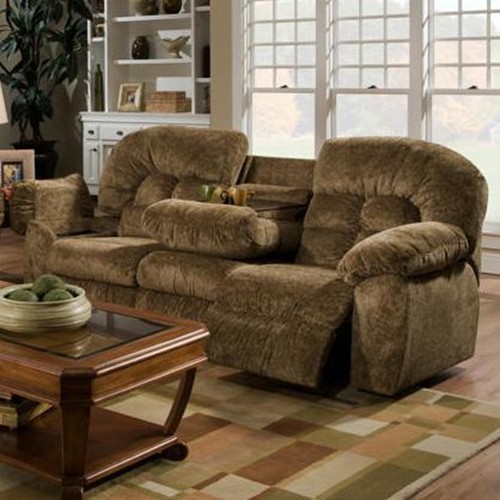 Hide a tray behind a couch back cushion
Storage Savvy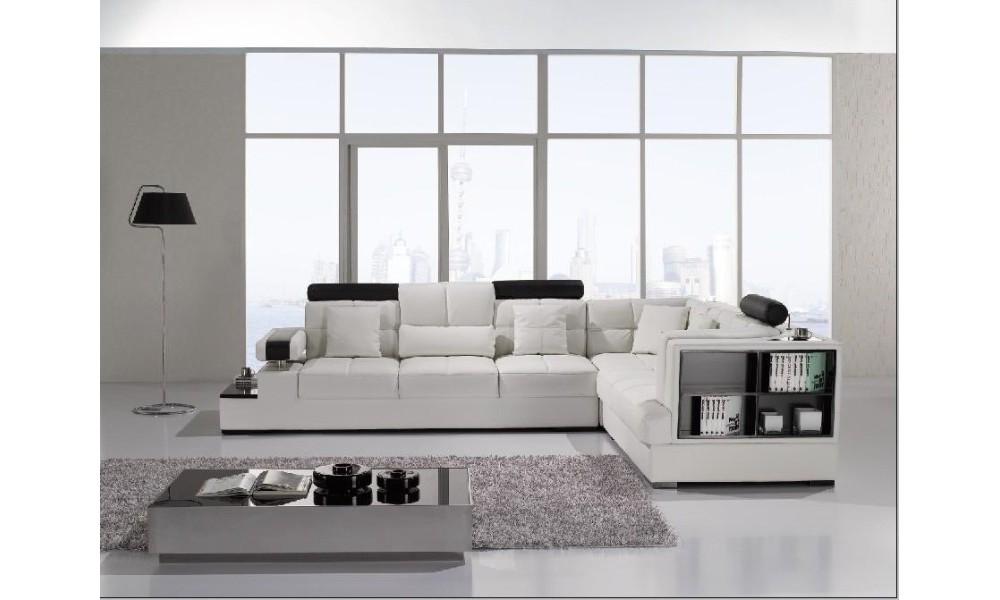 Bookshelf designed as part of the armrest of a couch
Since the couch takes up so much place as it is, make it do double duty in your living room by integrating a bookshelf into the armrest or even hiding storage in dead space below the seating cushions with a pull out panel or drawers. Either way, it pays to use all available space especially in today's tiny apartments.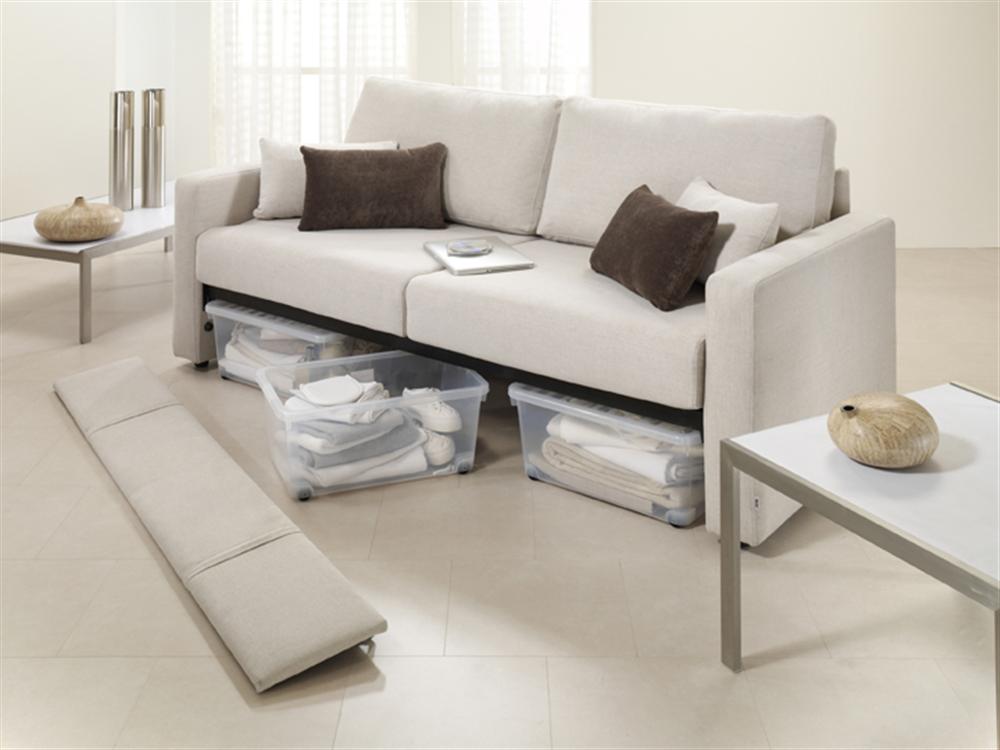 Hidden storage under a couch
Bedtime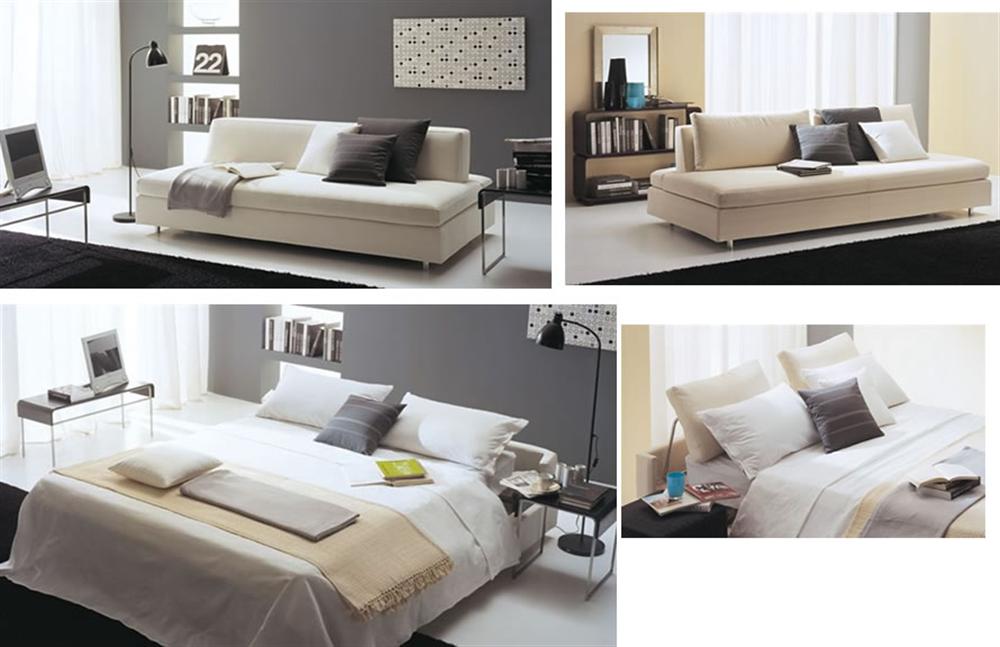 Modern sofa-cum-beds are every bit as stylish as you
Finally, every couch has the potential to be a bed. If your apartment does not have a dedicated guest room, the sofa cum bed comes to your rescue when you have visitors. A modern sofa cum bed is easy to fold out or away and if you apply any or all of the ideas above, your sofa cum bed will look fabulous as a couch too!