Raksha Bandhan is a festival celebrating the bond of affection between brothers and sisters. The day when the siblings pray for each others' well being and wish for each others' happiness and goodwill. As the name 'Raksha Bandhan' suggests, 'a bond of protection', Raksha Bandhan is a pledge from brothers to protect the sister from all harms and troubles and a prayer from the sister to protect the brother from all evil.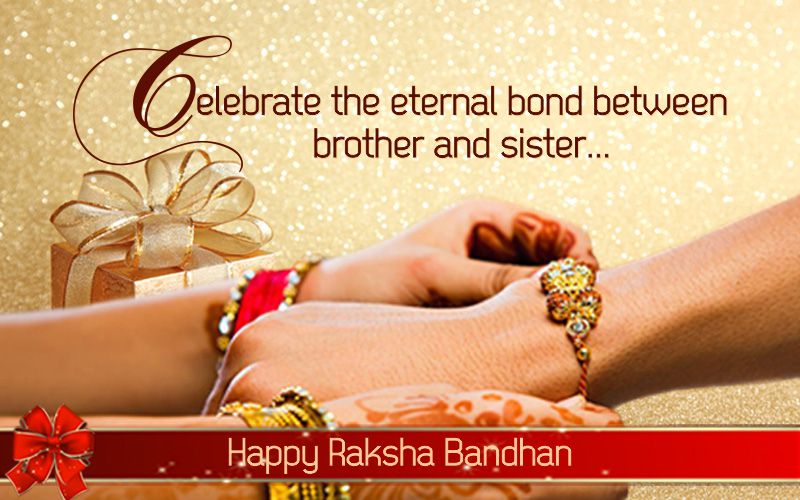 Ritual: The sister ties a thread (known as Rakhi) on the wrist of his brother and marks a tilak on his forehead. The brother promises to always protect his sister.
Celebration: Fairs are held in most of the towns, where beautiful rakhis are sold. Women and girls visit these fairs and select their favorite rakhi. Some girls prefer make Rakhi of their own.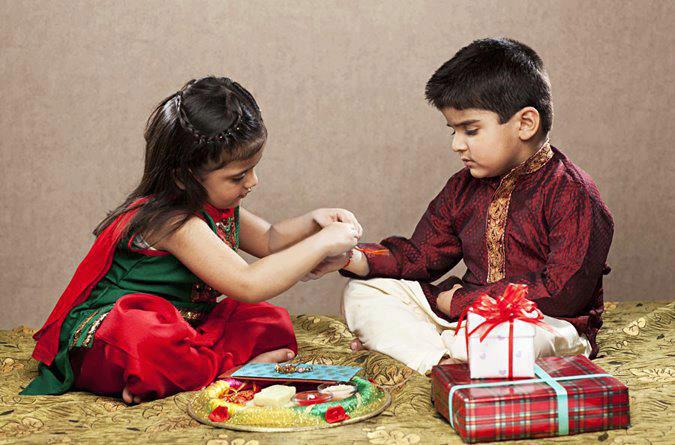 Women and girls wake up early in the morning and start preparing delicious food and desserts for their brothers. Both the sister and the brother wear new clothes on this day. The brother gives gifts to the sister.
Time : Rakhi Purnima is observed on the full moon day of the Shravan month of Hindu calendar.