Paint finishes and patterns can take interior decor to a whole new level! Walls are wasted vertical space that can be put to good use to enhance and unify decor in a room.
Paint finishes and patterns can take interior decor to a whole new level! Walls are wasted vertical space that can be put to good use to enhance and unify the decor in a room. Faux finishes can be used to make a wall look like fabric or marble or achieve a vintage look, the choices are endless.
The best part? This is an inexpensive decorating technique! So go ahead and give all your room an instant makeover with these painted strokes!
Fun Stripes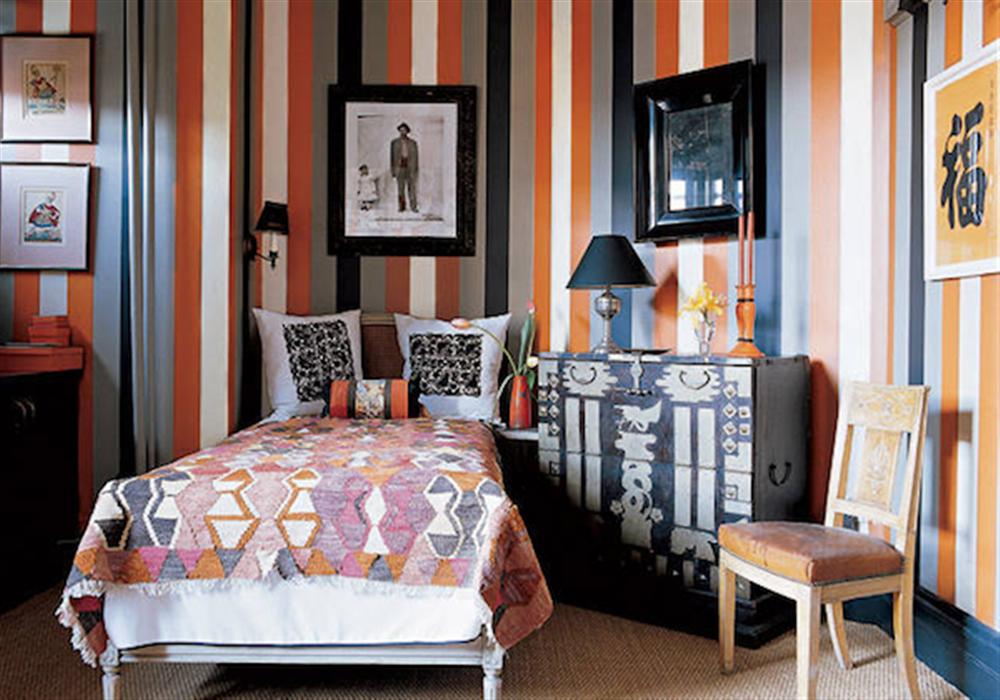 Multiple colored stripes offset tribal themed decor
Stripes can be painted horizontally, vertically, or diagonally across a wall, you can even vary the width of the stripe for added effect. Do remember vertical stripes make walls look higher, while horizontal stripes widen a room optically. Create a subdued contrast with two shades or use multiple colors for a fun look, and for a classier finish, use glossy paint stripes over matte finish paint of the same color.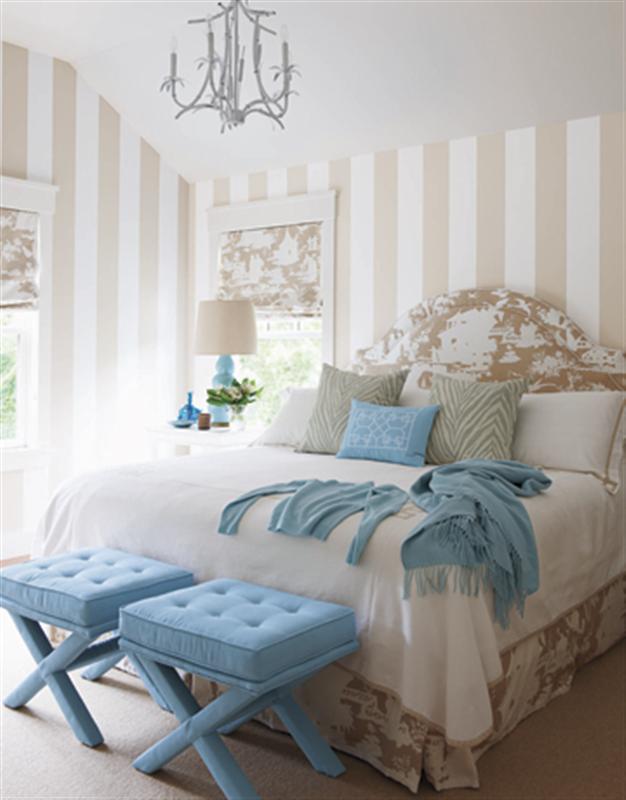 Subdued beige and white stripes create a soft mood inthis bedroom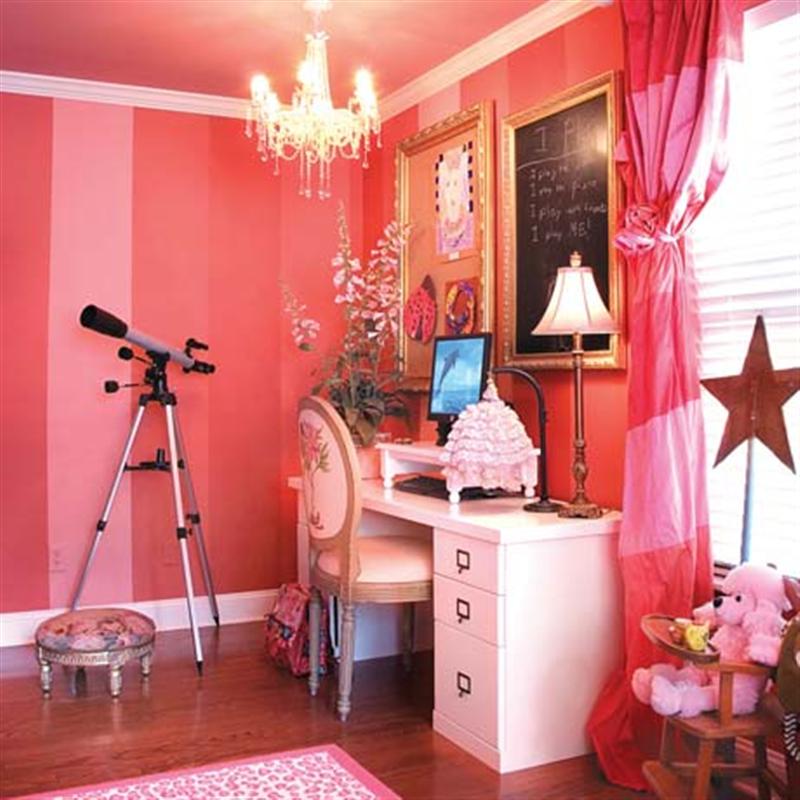 Stripes in shades of red and pink add pop to a girlsbedroom

Do The Polka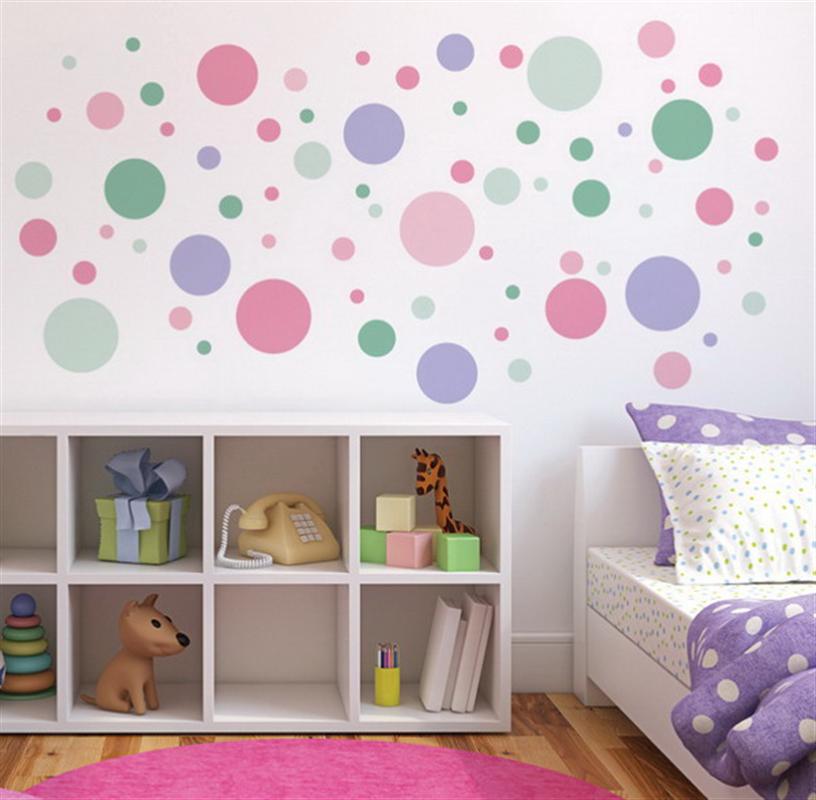 Pastel polka dots in a little girls dream room
Welcome a baby girl into the house by painting her nursery with shiny polka dots. Polka dots can be fun and colorful or subtle and subdued. They're a perfect choice for a bright kitchen or a kid's room.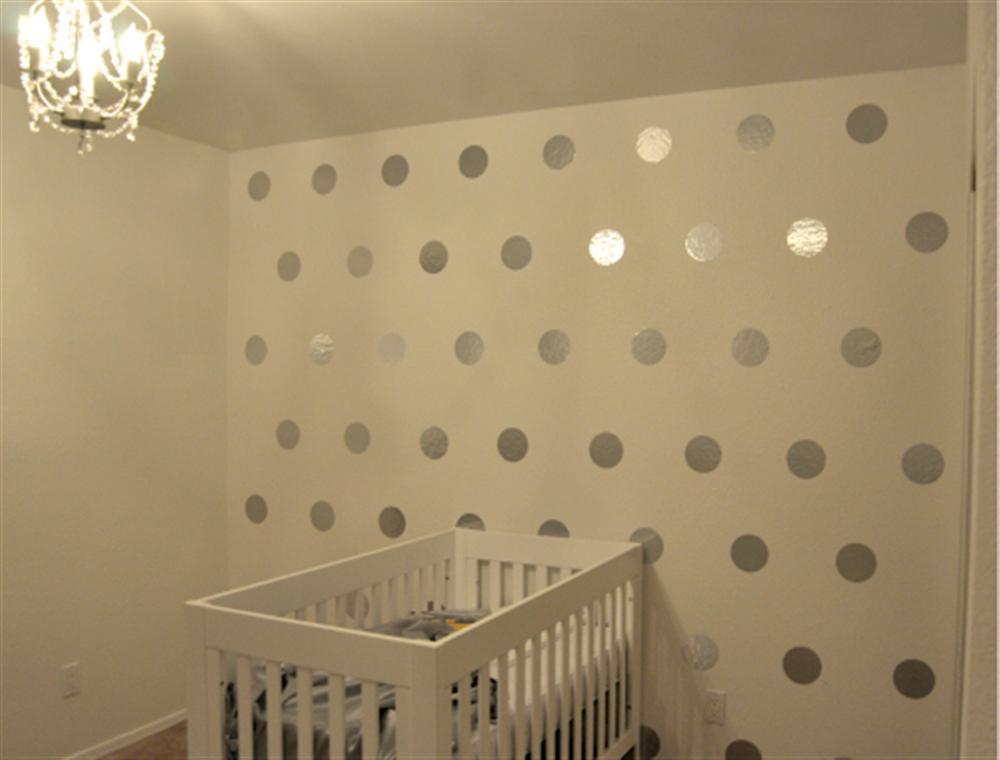 Shiny silver dots in a nursery
Stencil Art

Use a stencil to create an eye catching pattern
Use stencils to paint interesting patterns on the empty canvas of your walls! All you need to do is pick a stencil that reflects your style and matches the decor in your room, and you can dress up any plain wall!

Motif-y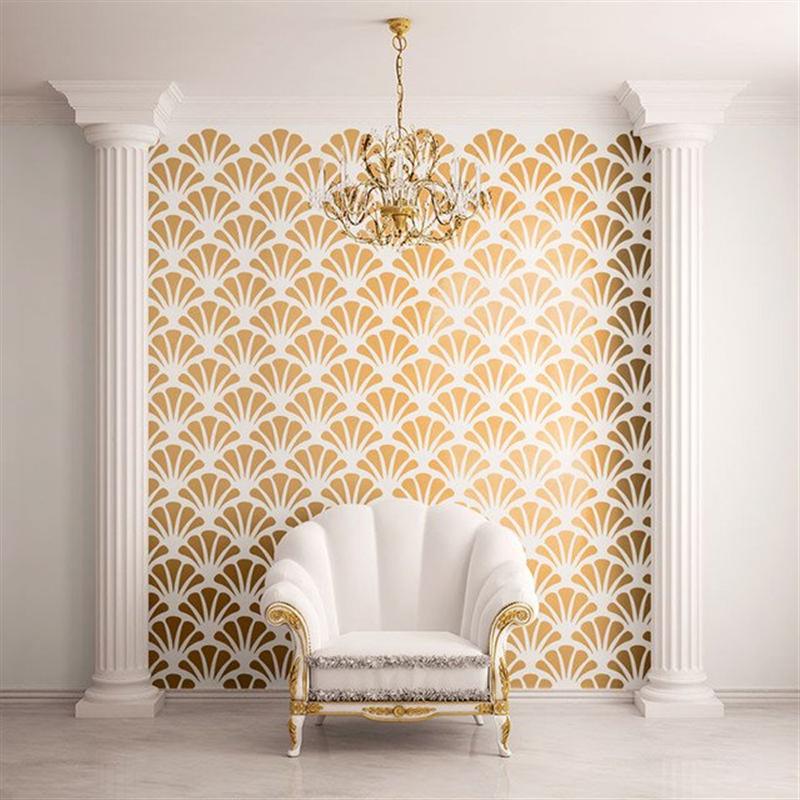 The pattern stenciled on a white base creates anaccent wall to echo the fan shaped chair
Paint shapes and designs in a combination of different shades and textures to create interesting walls. Pick a motif from your existing decor and replicate it on the walls to bring the decor together or echo the shape of furniture and décor items in a room.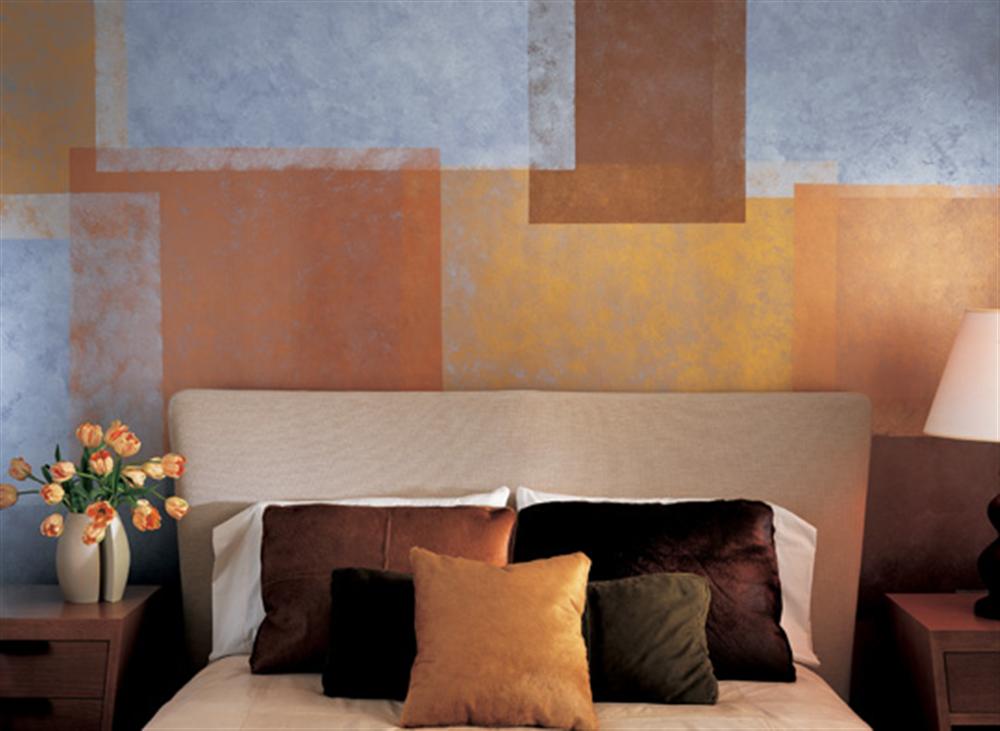 Textured squares painted on the wall echo the angulardecor in the room
Chalk It Up

Ditch the post, use your walls for messages! The chalkboard wall is a fun way to personalize your walls. Never feel bored again, wake up to a new message each morning!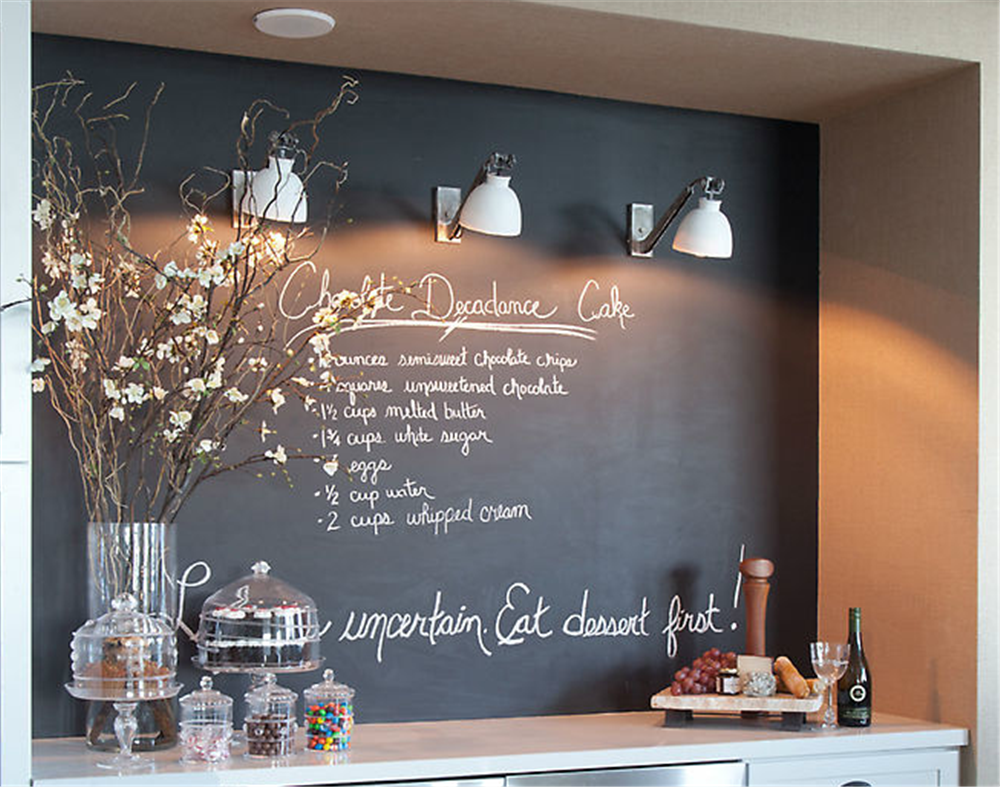 Scribble personal messages or notes to self on achalkboard wall
Everything That Shines

Emulate royalty by painting an accent wall in a metallic hue of gold or silver to achieve a regal look. The shimmering effect reflects the light for instant glamour. Touch of gold anyone?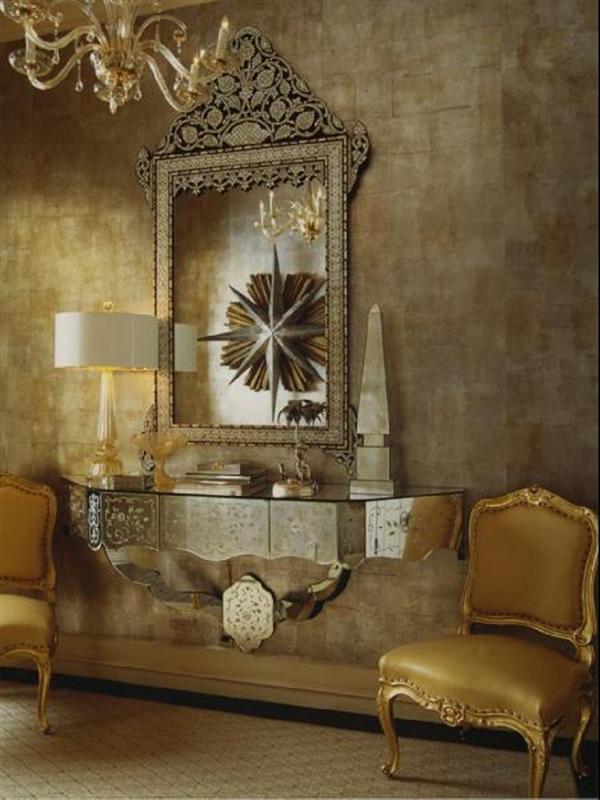 A regal gold wall in an opulent room
Glitter It Up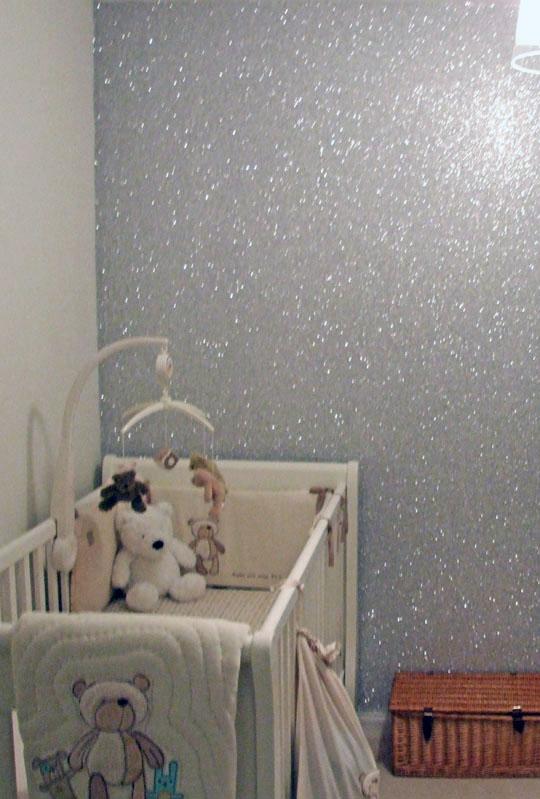 A glitter wall can dress up the room
How about introducing some glitter to the room without burning a hole in your pocket? A glitter wall will transform the way your room looks. It can be a simple weekend DIY project, all you need is a plain wall, one coat of adhesive, and a light dusting of glitter.
Sophisticated Stone

Different paint effects on the walls are really in vogue. Paint can be used to create the look of marble, industrial concrete, etc. There are dedicated paints made by various manufacturers to recreate several looks.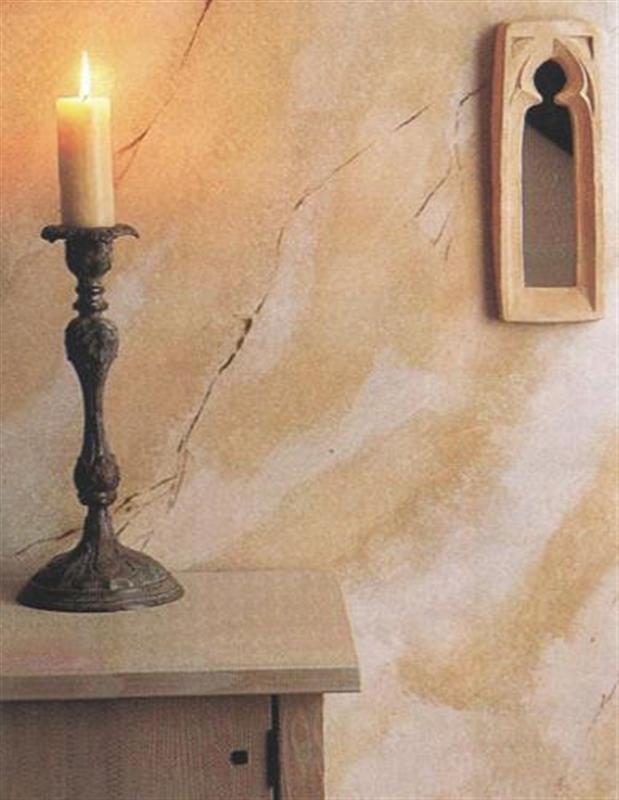 Faux marbling technique for unique walls
The marble patterns created with paint on the walls are stunning and realistic but cost a fraction of the real thing!

Texture Time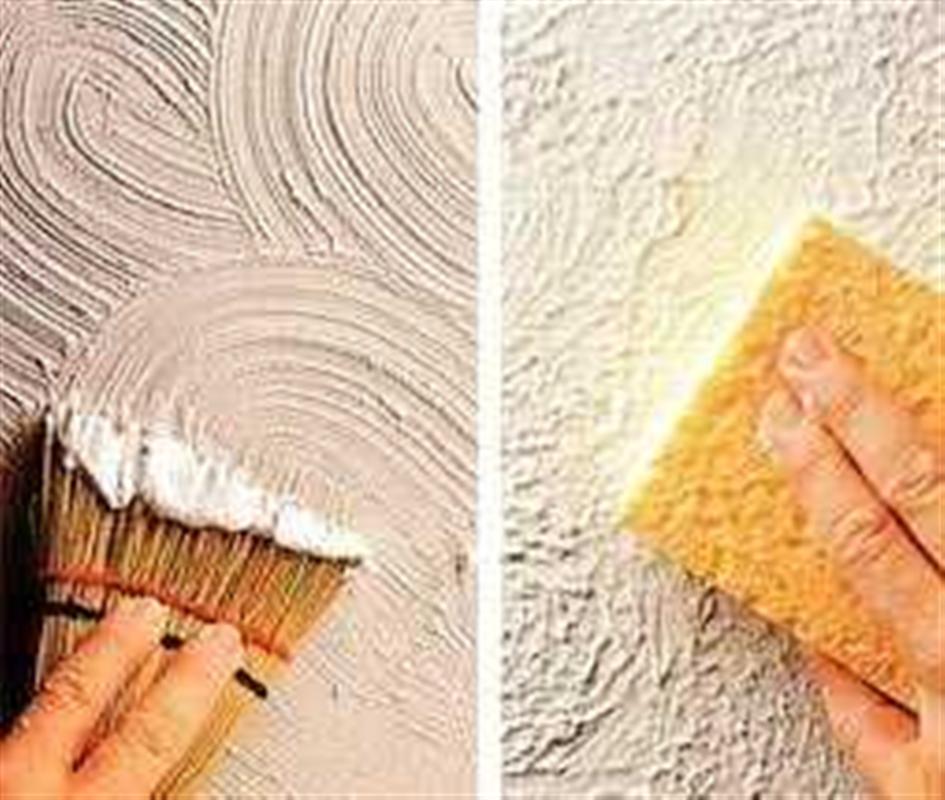 A brush and sponge are use to create a textured wallfinish
There are a variety of textures that can be created with paint. Different brushes and tools are used to create a tangible physical texture on the surface of the paint for a subtle design touch to your interiors.

Good Ol' Denim

Denim never goes out of fashion! In its newest avatar denim has made a foray into interiors as well. Give your walls a denim effect finish for a young fresh look. Perfect for the boy's room!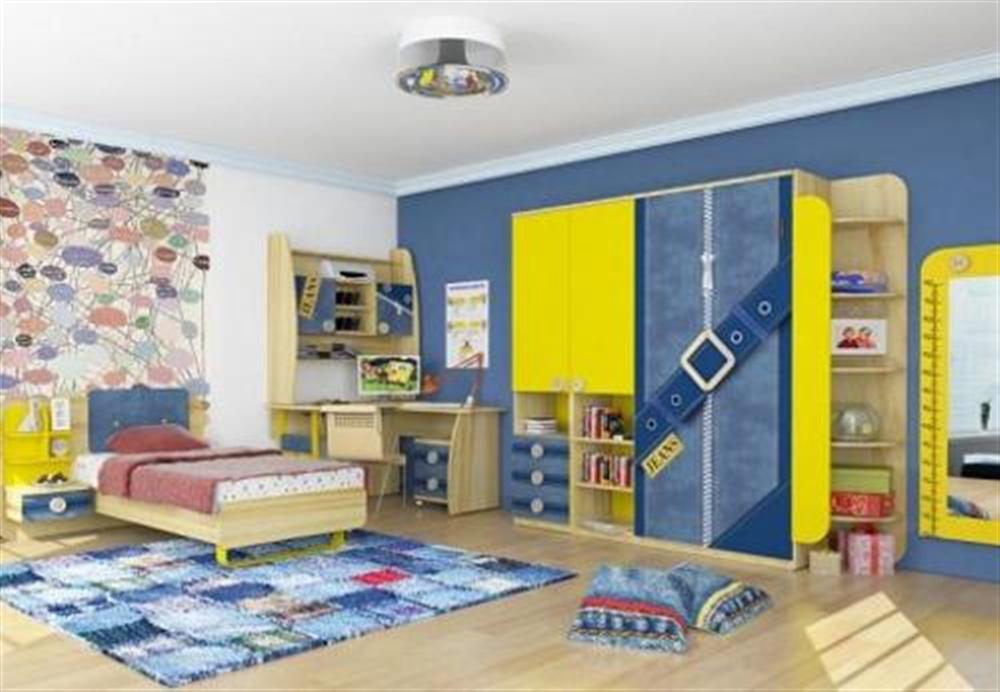 Denim is always in fashion
The ironic thing about vintage is that it just never grows old! A vintage distressed wall effect is ageless and can highlight beautiful antique furniture and art in a room.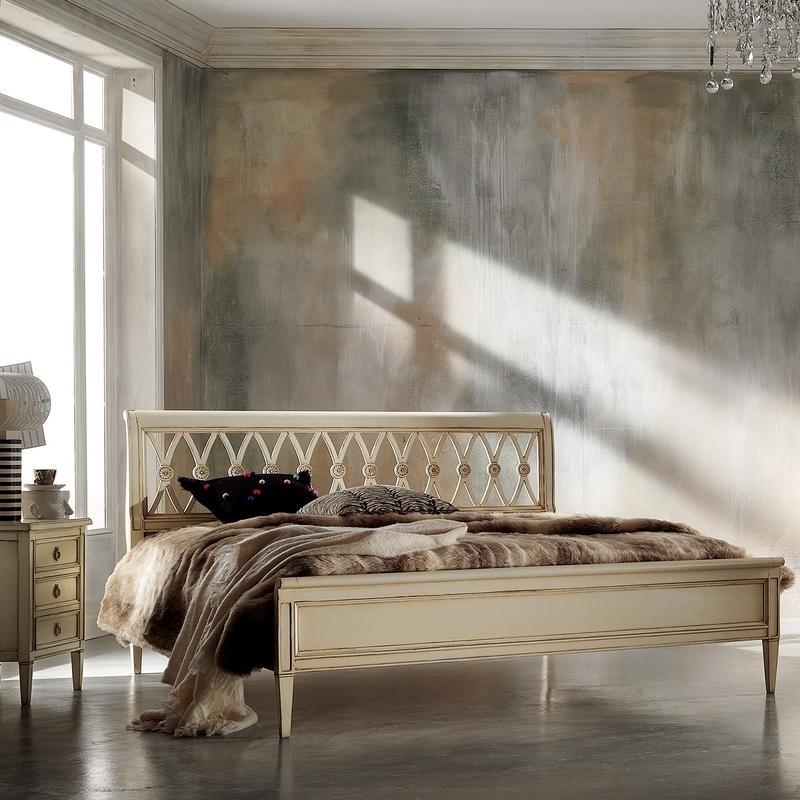 A vintage wall is a backdrop for furniture and art
There really is no excuse anymore for plain boring walls! Up your style quotient by using one of these fabulously easy ideas for dramatically expressive walls!